A study by statista reveals that by the year 2018, there were over 1.79 digital buyers in the world. The same survey predicted that this toll wise rise to 2.14 by 2021.
The scope in this business is higher than most other startups, and that makes it a prime choice for a majority of people.
However, with the increasing popularity and scope of the digital stores comes a disadvantage, competition. The platform where the stores like a few sites were once the unrivaled king now has thousands of businesses competing for sales. The old marketing techniques have become ineffective and cannot ensure your growth anymore.
Therefore, this article will discuss some advanced marketing tricks that you need to ensure adequate business growth in 2019. Read on:
1.Invest In Influential Marketing
For any business, the most crucial element is consumer trust and influential one of the best marketing strategies for it. There are several ways to implement this marketing strategy. You can use some innovators, famous icons, start your business channels, and a lot more.
For instance, if you provide graphics for websites, contact someone like Sara Soueidan or Ethan Marcotte. Even a few words about your services from these people will instantly raise your fan following.
Therefore, contact some influencers, share details or samples of your product and ask them to share their views about your business.
2. Master Referral Marketing
In case you are limited on resources and need cheaper ways for marketing, you can turn toward your existing consumers. They can refer your product to their known, social media followers, share some picture or reviews about your services. Their shared content will spread the word about the benefits of your products and even provide social evidence for their quality.
Some incentive and offers can further enhance the results. Like, you run marketing in which a consumer will get a discount coupon for every successful referral.
Investing in a user-end sales process, or in other words, affiliate marketing is also an excellent idea. A lot of consumers are more willing to avail services from a person than from a business.
3. Humanize The Testimonials
Testimonials are instant traffic magnets. They make your site look genuine, and your business looks more trustworthy for the new users. Positive testimonials even establish the quality of both your products and services.
However, a lot of positive testimonials can look suspicious. It can create the impression that you are using bots to get them.
Therefore, ask your consumers to fill their details while writing the reviews. They can include their name, picture, and even some snaps related to the services the availed from your brand. These measures will add a humanistic touch to the writing and make them look genuine.
Moreover, if you have any low rating review, don't delete it. Even the most professional brands make mistakes and need improvement. So, a business with no issue or complain looks doubtful.

4. Create Multi-Social Media Accounts
By January of 2017, there were over 2.8 million social media users. The number rose by over 22% from the previous year and is still rising. The marketers are using these users for acquiring consumers for a long time.
You can easily get a huge fan following by investing in any of these channels. However, to overtake your competitors with social media outreach, you have to look beyond a single application-oriented campaign.
Therefore, go multi-platform and create accounts on every social media account. The platform like Facebook and Instagram will help you to create a community of potential consumers. Video platform like YouTube, on the other hand, will allow you to present visual content of your products and inform them about the benefits of your services.
There are also platforms like Reddit and Twitter that works best to improve the appearance of your business.
Bonus Tip – Master Instagram
Instagram marketing is the rising trend of social media marketing. The application has some features that provide it a clear edge over many other social media platforms. You can use it to create a community of potential community, share posts related to your services, interact with consumers, directly text consumers, and a lot more. It can even short motion footages, live videos, and stories.
Therefore, consider implementing some advance Instagram marketing tricks in your marketing campaigns.
5. Use Email Marketing
With over 3.8 billion worldwide users in 2018, emails have established itself as a prominent way to share data. The year marked a transfer of over 281 billion emails in a single day.
The businesses prefer this communication medium for promotion because it's very flexible and also allow automation. Moreover, it doesn't only convey messages but also helps in creating a connection with the consumers.
The marketers use emails to send welcome notes to their new consumers, share personalized offers, notify them about sales, and a lot of other purposes. An email even comes in handy for the major digital buyer problem, cart abandonment.
So, find a decent email management software, decide your strategy, and implement email marketing campaigns for your business.
Here are quick tips that you can use to create more engaging emails;
Keep the content and greeting friendly
Try to include the customer name in the greeting section
Use less text and more visuals
Use clear call-to-action buttons
Place more than one call-to-action buttons
Add incentive like discounts or coupons whenever possible
Personalize the emails according to the user behavior
Create simple and straightforward subject lines
Another thing that you have to ensure in this marketing is your email id. If you want the user to open the mail, try using simple and real user name.
6. Upgrade WebSite
Today's consumers have become selective and have high expectations from the marketers. They prefer you to create an interactive website, and that's precisely what you should do.
If you are starting from scratch, design your website with minimum distraction and a proper color scheme. Most users nowadays prefer spacey sites with minimal colors and a lot of white space.
In case you have a website, contact a UX writer for making the site more users oriented and friendly.
You can upgrade the contact details and add direct links to your social media account. It is also best to replace long texts with visual content for the pages.
Further, add code for auto-updating of the testimonials on your website. It will ensure that consumers see only the latest reviews.
Another section that needs regulation is the blog section. It's best if you keep on adding new articles on your website throughout the year. It helps to improve the visibility and search ranking of the website
7. Leverage SEO
Google keeps on upgrading its search engine ranking algorithm for improving user-interface. Optimizing your website according to this system will increase your visibility, and ensure better click-through rates. A study by online ad network Chitika shows that the first link of the google search get 32.5% click while the link right next to it receives only 17.6% click.
Therefore, without SEO, your website will become a part of the search engine that nobody will ever notice.
The following are some tricks that you can use to attain better SEO ranking.
Deploy tools like Google PageSpeed Insight to analyze the loading speed of your web and its content. The more time it will take, the less ranking it will attain.
Optimize the graphics and images on your website with proper sizes and formats.
Include keywords in the name of product images.
Use different sizes of headers to break the content and make it easier to read or skim.
Run some quality SEO tools to analyze the internal and external linking of your websites. These links are crucial for navigation.
If you are writing about a product, try to include keywords in its description
The blogs and article that you use must not have copied content.
Use clear fonts and consistent formatting of all the content
Build and upgrade landing unique and targeted landing pages for all your service categories

8. Implement Video Marketing Campaigns
In the present scenario, videos are forming a huge part of internet engagement. YouTube single handily acquires 30 million daily users who watch over 5 billion videos per day.
With every passing day, marketers, as well as consumer, are moving towards the videos. It's because videos are more humanistic, easy to understand, and engaging. Videos allow the consumer to watch the speaker's expressions, body languages, hand gesture, and other movements that make it much easier to connect with them.
Related: Explainer Video help Businesses
In simple words, create some video, tell about the benefits of your services and share them over video platforms along with with your website link. The customer who clicks on your video will understand your services and the profits that come with it. If he/she finds the information useful, you will get a click-through and most probably some shares.
9. Paid Advertisement
The advertisement and post that you share on the internet can increase the ROI of your business but with a merger percentage. Being free, these ads lack personalization and have low appearance rates. This is the scenario where paid ads come to play.
Here you collaborate with an advertising service to display ads of your services. The advertisers take a certain amount as a charge and in return, ensure the visibility of your ads. Advertising agency also analyzes the consumer data and present only the most relevant ads for them.
The following are two different types of paid advertisements that you can prefer for your business
Social Media Advertisements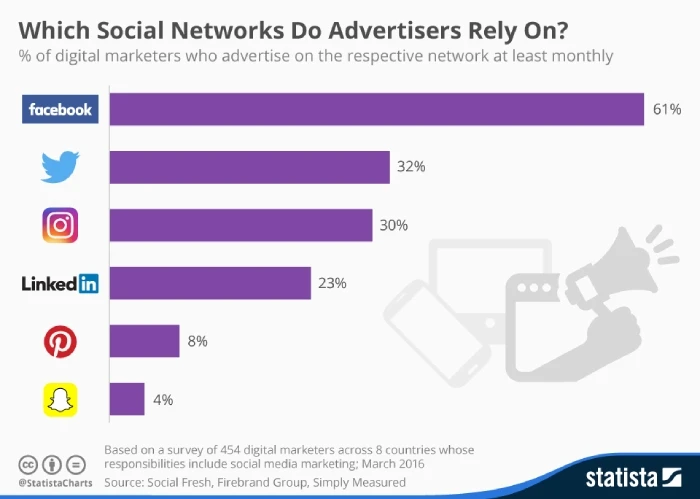 Every social media platform, whether its FB, Twitters, Instagram, or any other, will have a paid advertisement system. In this system, you design an advertisement and share it with the platform. The social media platform then checks the keywords related to the ads and select the most favorable audience. These consumers will see the ads in their social media account as a suggestion. Even the ones who are not on your friend list or don't follow your business will see the ads.
This advertisement service is favorable for businesses because it creates targeted audiences and provides a broader range.
As for the chargers, they are pretty low. Most of them follow the Pay per click system and charge you only when a customer clicks your advertisement link.
Google Adwords
The largest search engine brand, Google, runs advertisement services under the name Google Adwords. Their advertisement works much identical to social media ads, but with different displaying areas. Adwords share their ads through search engine results and partner website. Google can also provide you video advertisements through its video platform YouTube.
The pro of this service is that it presents you with only the most interested consumers. Google's engine checks cookies of every browser to find the location and the interest of the user and display ads according to it. Their search ads work with keywords and appear only when a person searches for a particular word or phrase.
The Final Words
These are the best marketing strategies to expand and increase your business. Mastering these aspects will help you to gain a market reputation and ensure better leads than your competitors. They will provide you the full return on investment and enhanced average order value for your business.
So, take some time and design a campaign with all the above points in minds. Each of them has the potential that you need to attain your future business goals.

Are all you Instagram marketing tricks failing to attract more followers on your account? If yes, then read this post for step by step guide for the results you need.

Author Bio:
Sandra Rosen is a tech geek who has worked with some corporate houses before settling in Ocala, Florida with her husband and two dogs. She enjoys writing for several publications and online portals and expresses her views on the latest technology, Digital Marketing, Affiliate Marketing, e-commerce, and small businesses. Now she has written the content for free infographic maker. Her other interests include gardening and online shopping.