Hire Experienced and Certified Shopware Developer
If you are looking for a Shopware developer with adequate years of experience, then we are right here for you! We assure you that your store development plan is met in the best possible time. Our shopware expert has sufficient years of experience in establishing some of the most successful & streamlined eCommerce stores.

Hire Certified Shopware 6 Developers
Hire our highly skilled Shopware developers who have 5+ years of experience in establishing robust and highly adaptable shopware websites.
Offshore Developers
Our expert team of shopware developers will closely work with you to cover all the loopholes which might be obstructing your business reach and expansion.
Hire Now
Onsite Developers
On the basis of the business goals, you can hire our on-site shopware developers and take the full-fledged service at your preferred location without full-time involvement in the project.
Hire Now
Hybrid Developers
We provide high performance services that too at competitive rates by offering a two-fold shore model by putting together the onsite and offshore services. This minimizes the overall development cost and integration issues.
Hire Now
How Do we work?

Submit Your Project Requirements
Once you touch base with us and let us know your business goals, ideas and vision, our sales team will become thorough with it and provide you with the budgetary constraints with the complete break-up of all the costs.

Meet our Shopware Project Manager
The next steps would be that our project manager will have an in-depth conversation with you, discussing the nuances of the project. After the proper analysis, recommendations will be provided by him with regards to the best suited team of developers for your project.

Define the Engagement Model
In this step, we will talk through your favoured mode of engagement with our company. Thereafter, we will move forward on mutual consensus regarding the payment details, initiation of the project, allocation of resources etc.

Project Gets Underway After Paperwork
Finally, there will be ratification or signing of an agreement with you or your firm and then we will commence the project by appointing one of our Shopware developer to it.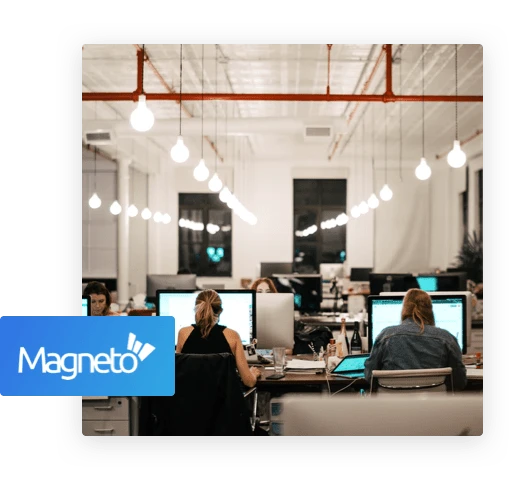 We at Magneto work with passion to bring your ideas to life. We push ourselves. We push technology, And we push the boundaries of conventional thinking.
Strong Digital Marketing Team
We at Magneto work with passion to bring your ideas to life. We push ourselves. We push technology, And we push the boundaries of conventional thinking.
Strong Digital Marketing Team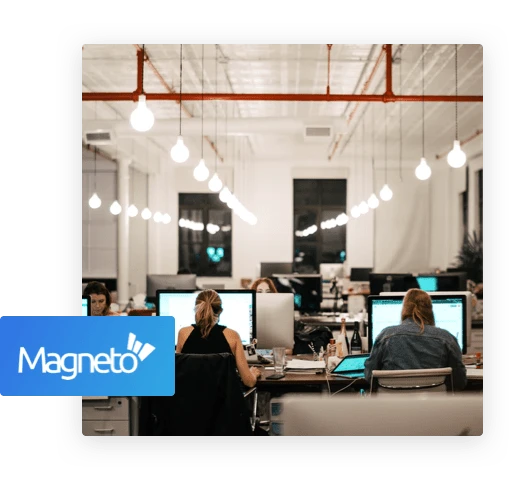 Frequently Asked Questions
Do you allow Shopware developers to work on-site ?
Yes. Luckily, we do understand that many businesses ought to acquire an on-site developer for their project. Hence, we do have offerings of on-site developers for our customers. We will send certified shopware developers on-site to work at your place. However, it would cost an extra penny from your pocket.
Can I get a dedicated Shopware developer?
Yes. We do provide dedicated shopware developers to our customers so that they could ramp up their development process and reduce their operational costs. Our dedicated shopware developers are obliged to work for 170 hours a month for your project.
How much would it cost for shopware website development?
You can get the hang of the cost of your project by reaching out to us via details set down in our contact page. You are required to book a free consultation and let us know your project requirements in detail. We will then provide the whole cost structure and suggest the best package suited for your project.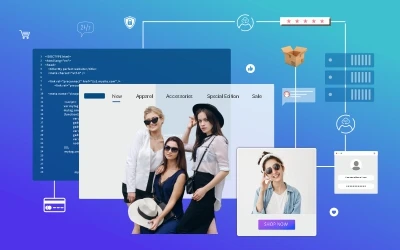 The eCommerce industry's evolving client demands have led to a greater requirement for smart tools and technologies. In the competitive…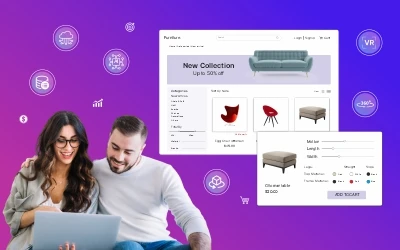 The furniture industry is experiencing major changes due to the shift in customer expectations.…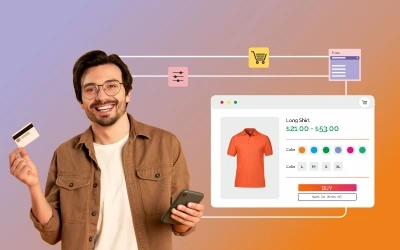 Crafting an unforgettable shopping experience goes beyond presenting a static catalog of products. It…

Have a project in mind? We'd love to make your ideas into reality.