Loyalty brings more real-time transmission; eCommerce loyalty programs are one of the best emerging loyalty rewards programs that increase retention, buying frequency, customer's life-time referrals, and value-added loyal card systems.
The eCommerce market is enlarging like anything, and it's cheaper to get past clients to purchase for very next time rather than finding new clients; thus eCommerce loyalty programs will directly flourish your business by retaining your client-base seamlessly.
Customer Loyalty programs are creditable up to 12x as much as their first purchase; on an average repeat customer spends 69% in their mid (30th to 35th months) of relationship. Hence, it has been deliberated that loyalty programs make eCommerce businesses more likely to keep on with companies for a longer run.
Loyal customers are like pillar or lifeblood for any of the business; Customer Loyalty programs Ideas proffers a higher level of motivation for users to register themselves, come back, and spend more that will create powerful connections.
Engaging with customers can be accomplished on a variety of levels; though a good Loyalty program will not only retain your previous clients but also aids you to reach other business objectives likewise making social media campaign more active, and sharing your content by more and more mankind.
Nowhere the concern up is: "How you will dope out Best loyalty program which is conceivably worthy to rely upon for retaining your loyal customers for keeping them in the long run?"
Generally, Loyalty program strategies depend on many vital factors that turn into valuable customer reward programs with the help of best eCommerce software. Let's kick off some of most them:-
HOW WILL YOU STRATEGIZE LOYALTY PROGRAMS FOR YOU?
UNDERSTAND YOUR CUSTOMER INTENSIVELY
Compassionating customer's needs, their further steps, and expectations will guide you for creating beneficiary loyalty programs. So far, this is obvious that many loyalty programs failed by not justifying their agenda behind a solid foundation.
Thus, this is so vital to get an exact understanding of your targeted-audiences before defining loyalty programs for your business.

DEFINE SUCCESS FACTOR
Keep your eye on success factors which influence brands loyalty are truly essentials; one of the top three reason or factors are (Survey by 2017 COLLOQUY for loyalty census):
— Simplistic use [53%]
— Great discount offer [39%]
— Easy to Recognize [37%]

BRANDING YOUR PROGRAM
Focusing on your complete experience in the industry is generally the best way for defining rewards programs. One of the big brands like Starbucks, Mocha, and others conceive things that represent customers how saliently they take loyalty programs are.
Some of the major aspects like: give a name of the programs which put your business distinguish from others, Correlates your program design, tone, and contents to the rest of your brand image
KEEP THE OFFER FRONT AND CENTER
As more visible your reward program, as much attention you will catch of your customers. Home page banner, emails, other onsite areas will be aided for enlarging visibility.

DESIGN IT SIMPLE YET DIGNIFIED
Designing simple yet significant reward programs are more worthy; this is why the KISS principle stated. It must follow advice, exceptionally when you are planning to introduce rewards for the first time for your inactive members.
So keeping is basic aka recognizable will leads to focused customers for making more purchases, referring friends, and earning discounts.
UPHOLD TRANSPARENCY FOR THE BENEFITS
Best Rewards, Tiering up, or coins, points systems; none of each makes sense when it takes much effort to earn points or coins, or no one really likes to understand how this program works.
Doubts or confusions are never intentional; it's by design of a program where the loyalty programs are forced up for compromising in the short term. Hence, unpacking the idea of clarity, even more, will gain more attention;
Try to design a dedicated page to explain how the program flow, Integration of redemption directly during the checkout are one of those that snatch noticeable.
KEEP REDEMPTION STEP WITH EASE
Redemption of earned points should be done with ease, nothing more frustrating or loyalty killing than earning points for discovering a complicated or chaos of rules, algorithms.
Thus, integrating seamless product redemption won the heart of your users, and vigor them to come again and again.

HOLD SINGLE ONE ASK FOCUS
Everyone loves choices…. up to some levels. Offering multiple choices will snag it to paralysis.
Various options often subtract a sort of from the well-being rewards. So sometimes less is quite more worth. Keeping one offer at a time will lead to no-frills, no-hassle and chances will reinforce with styles of the brand.
TRY TO USE TIERS AS MULTIPLIERS
Best choice products proffer with a wide array of ways to earn points, consisting of user-generated content, review, feedback along answering queries.
Mentioned are magnificent ways for building community, and retain customers through BCP (Best Choice Products) are on a further level. BCP lets users multiple their points based on two VIP levels i.e. Bronze, Silver, and Gold.
OFFERS REWARDS USER-GENERATED FEEDBACKS
Fan base powers are one of the best ways for offering rewards on user's positive experiences with a particular brand. Each of the company allows their members to receive points by publishing their brands on social platforms, more you will promote more you will earn the points.
It's time to know more about well-benefited Loyalty programs that helps for retaining your customers in lesser time-span; we have collected the best eCommerce Loyalty programs software's that helps in withholding customers for your business. Let's take some insightful look at it…
BEST LOYALTY PROGRAMS TOOLS:
1. Antavo
Antavo is one of the leading customer retention software, that helps retailers and fashion business holders, it proffers personalized, meaningful experiences for fostering loyalty rewards cards in the recent era.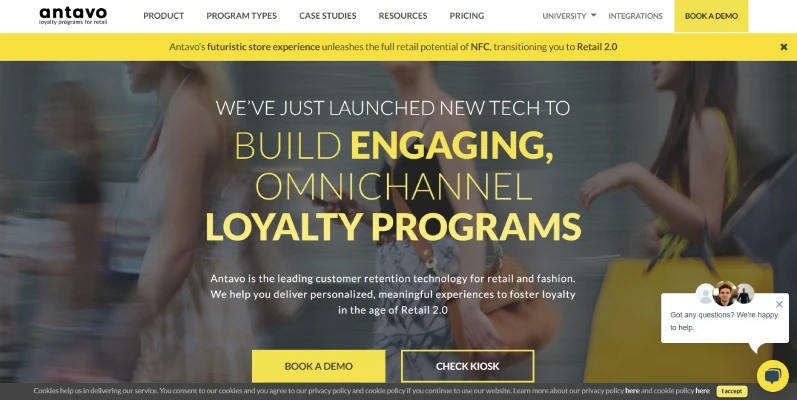 2. Growave
Growave is an all-in-one marketing platform that helps businesses reach, engage, and convert their customers. The app offers various tools, such as Reviews, Wishlists, Q&A, Loyalty and Referral, Social login, Instagram galleries, and more. With Growave you can design both point-based and VIP tier-based rewards programs for your Shopify store.
Furthermore, the app promotes re-engagement by reminding shoppers to join the loyalty program, redeem points, and use available rewards through emails. So, if you're looking for a Shopify app to help you build a loyal customer base, Growave is the best choice.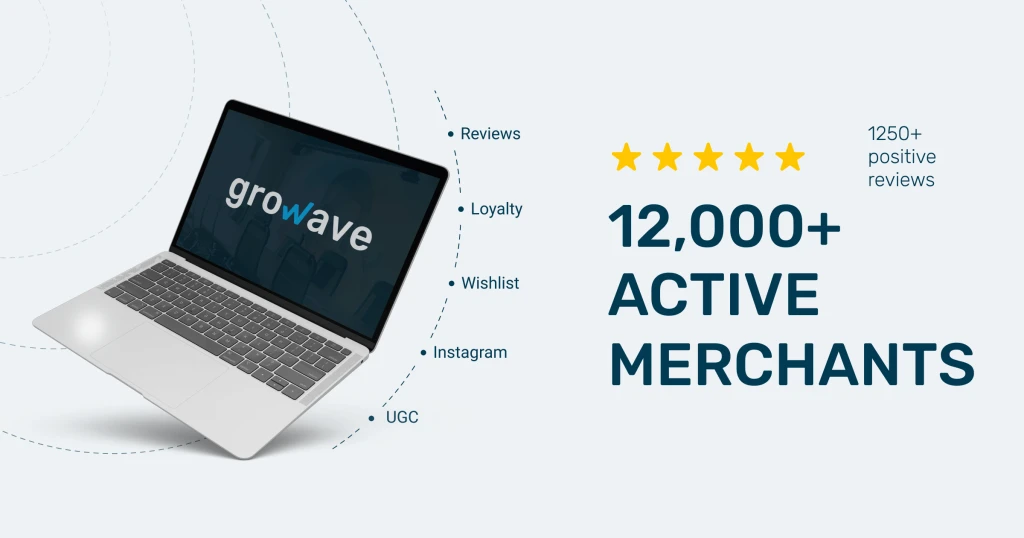 3. AppVirality
AppVirality is second in our list; it helps you to retain customers with a specially designed eCommerce business strategies along with easy to go solutions that are widely available for Web and Mobile devices.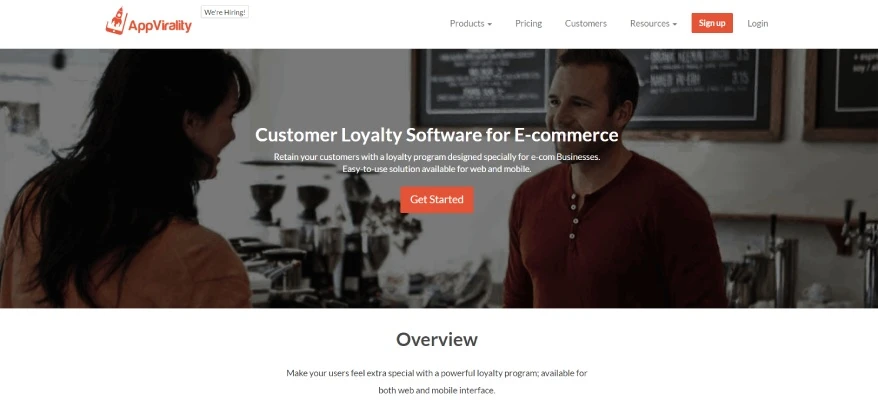 4. LoyaltyLion
LoyaltyLion is yet another benefited loyalty tools, it offers data-driven loyalty programs as unique as your brand's demand. It increases customer retention and spends, and trusted by thousands of fast-growing eCommerce merchants globally.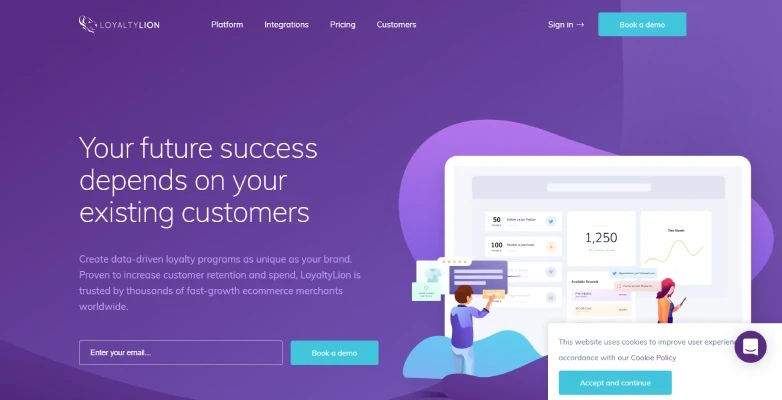 5. Capillary
Capillary founded back in 2008 with the aim of boosting up repeat sales with a personalized customer loyalty program that includes branding improvement, ensures existing customers to keep coming back via providing intelligent rewarding based on their behavior.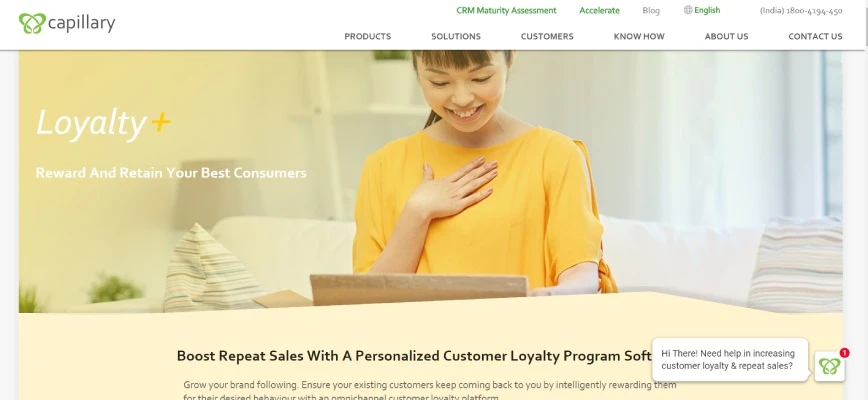 6. Goody
Goody opens up a new opportunity in 2013, it proffers full-stack solutions for the loyalty program, marketing, and CRM in one shot, with feature-rich reward programs which assist some of the renowned brands for accomplishing their objectives.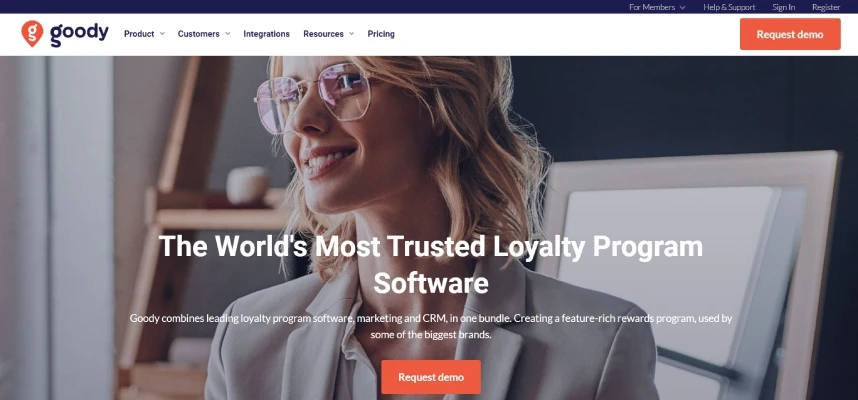 7. Pobuca Loyalty
Pobuca stands out with powerful loyalty solutions, which are useful for building customer loyalty that develops and grows repeat customers along with business growth.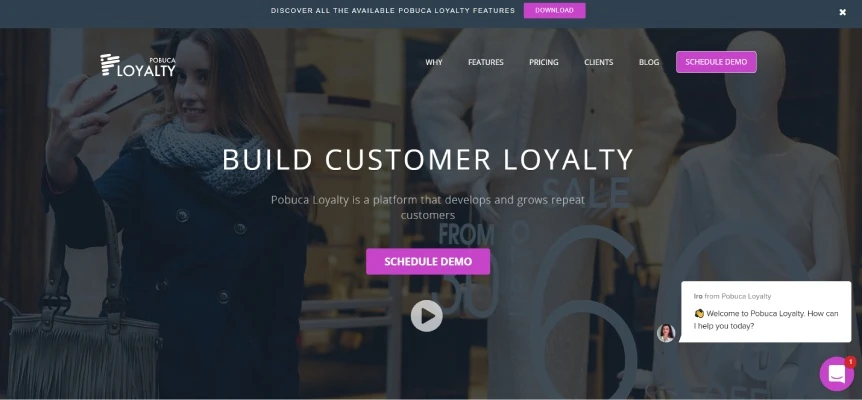 8. Loopy Loyalty
Loopy Loyalty platform will marketize your brand alongside your customer's credits card in Apple Wallet and Google Pay, Loopy is best aka complete loyalty solution for increasing customer loyalty via digital stamps.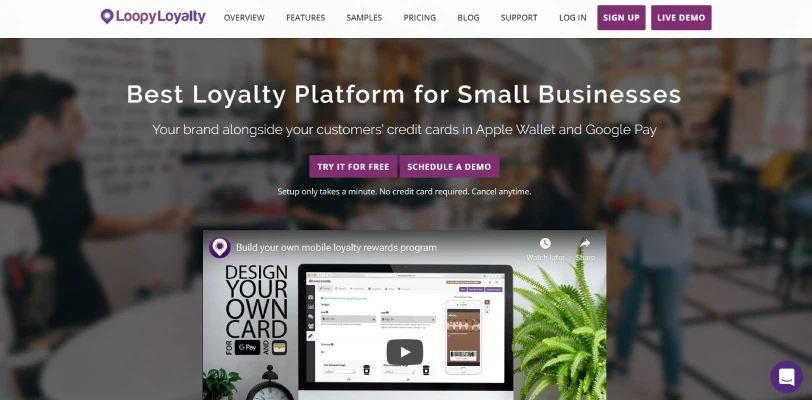 9. TapMango
TapMango is one of the best comprehensive, fully-customized, flexible, and scalable customer loyalty programs in the current market era that caters hundreds of positive conversions.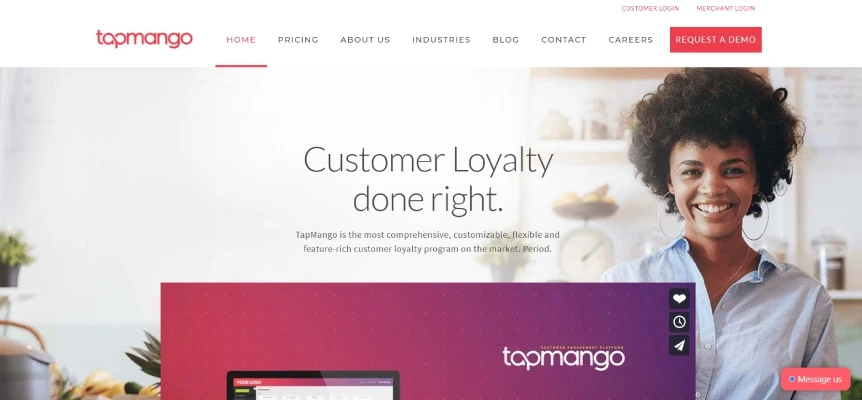 10. Annex Cloud
Annex Cloud is a leading customer marketing platform for leading brands and retailers for engaging millions of customers at every scale with proven customer loyalty, referral marketing, and user-generated content software solutions for gaining more conversions.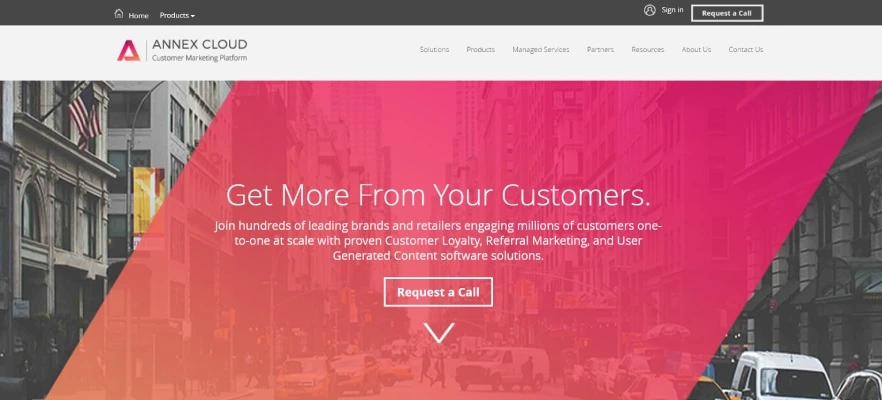 11.CandyBar
CandyBar established in 2016, it offers customer loyalty rewards programs that bring back to customers for second, third and even twenty-fifth times and make them feel to purchase.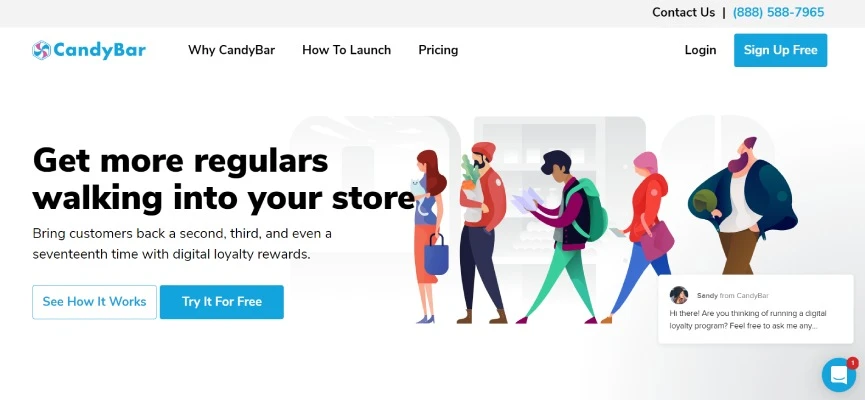 12. Perkville
Perkville provides all in one referral and rewards program that seamlessly integrates with POS, and helps for increasing referrals, retention ratio, and generates social media connections seamlessly.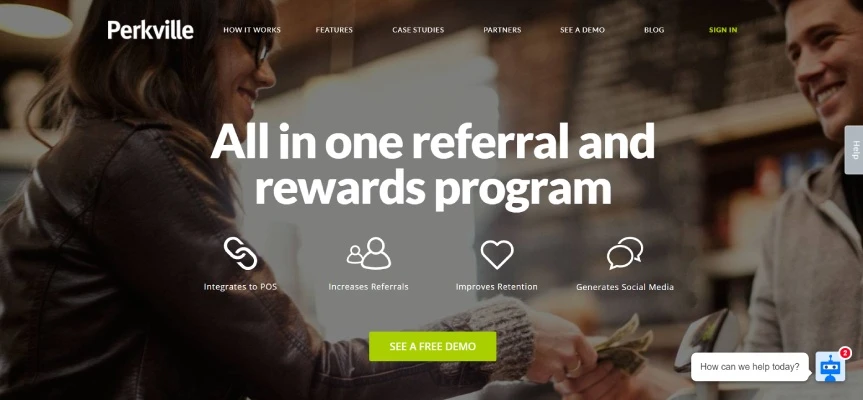 13. Smile.io
Smile.io turns up hard-earned sales intro repeat customers, which maximizes customer acquisition effort and turn transactional sales into passionate brand advocates for your business.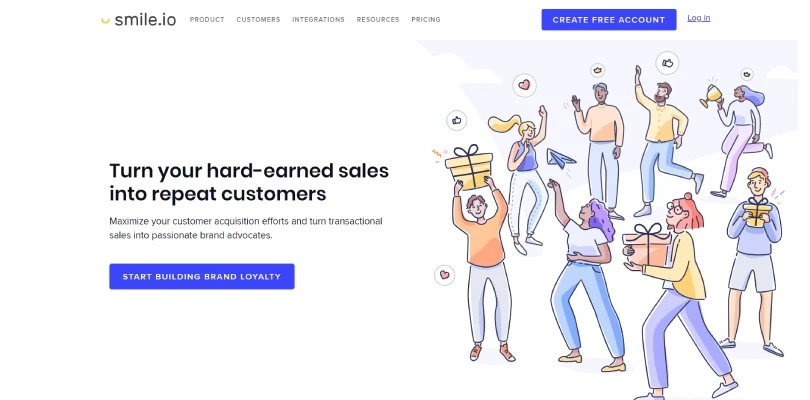 14. FiveStars
FiveStars spreads out local love by putting legs-in 2011; it supports local businesses for getting more rewarding in this fast era. FiveStars offers rewards likewise birthday, holidays, and even on your first ever visit. Isn't it sounds enchanting?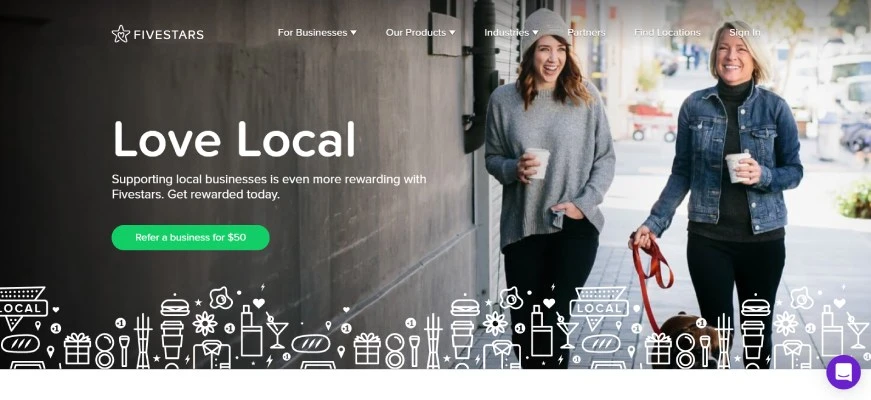 15. YotPo
YotPo loyalty program is in our most intellectual list, it offers an eCommerce loyalty platform that accelerates growth for customer reviews, visual marketing, loyalty programs, and referrals along with building brand impact by cultivating them to happy customers.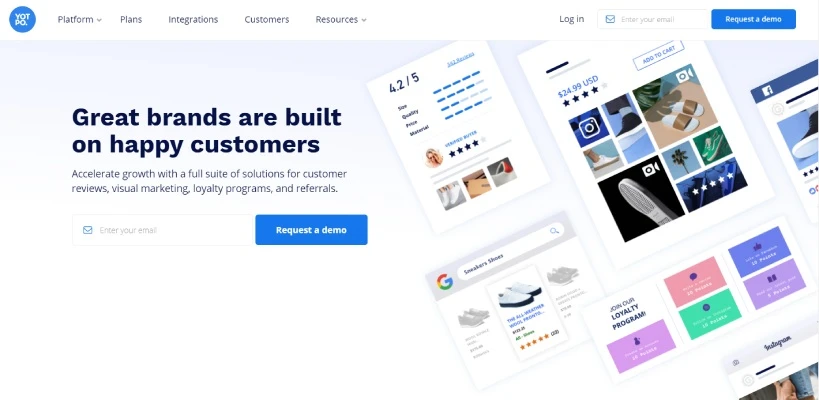 16. Kangaroo Rewards
Kangaroo proffers solutions that increase sales and helps you to drive traffic with powerful loyalty technology that motivates business objectives.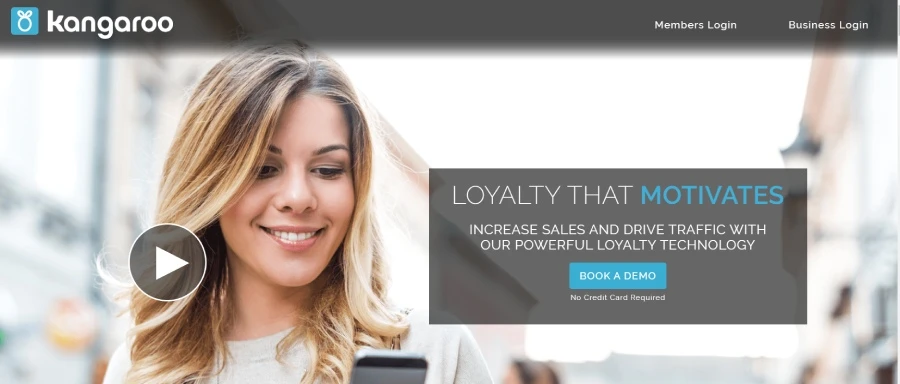 17. Open Loyalty
Finally yet importantly open Loyalty; it is all in one bunch of loyalty solutions that can be customized, scalable, and open source. It offers dedicated loyalty applications developed for large-scale projects proven by partners.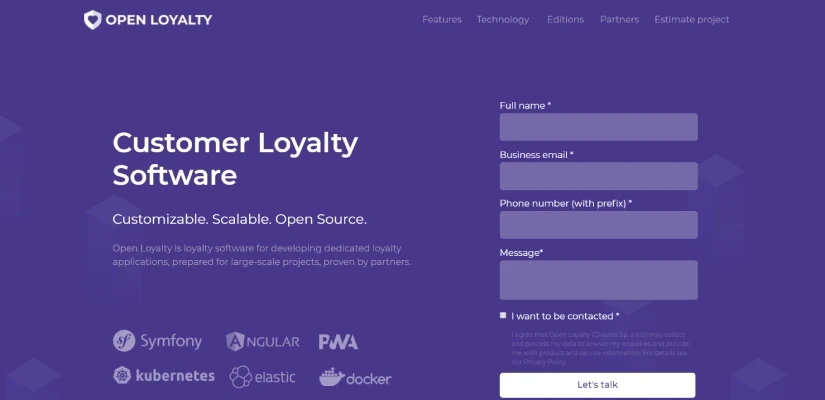 Final Recommendation:
Market necessities have risen up with the latest trends and demands, so being modernized is worth keeping, organizing rewarding programs for your loyal customers are the most salient thing to implement primarily. We have narrated valued, well-connected concerned behind reckoning on Loyalty programs.
Although, eCommerce strategies play an essential role in retaining your loyal customers by pleasing their dictated needs. Hence, choosing the best eCommerce Loyalty tools deserving, at the same time identifying the best aka beneficial Loyalty programs is also important.
Hope narrated Loyalty programs list will help you for attaining business goals, although if you're in dilemma for relying upon the best loyalty tools or in search of real-time eCommerce web development consultation then draw closer to Us.