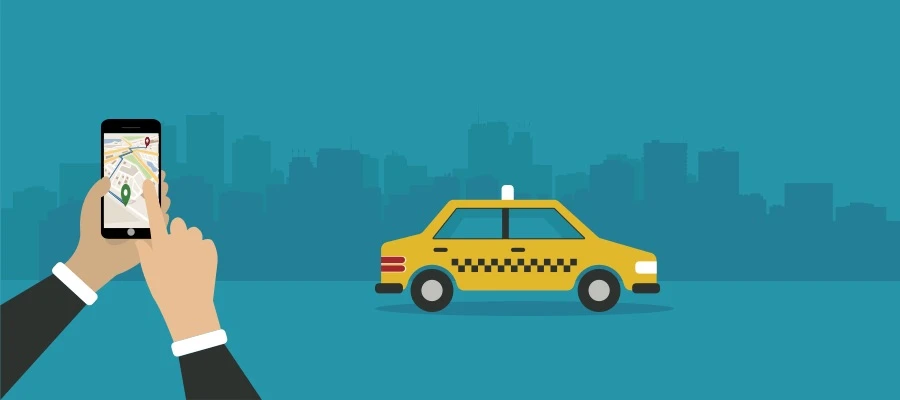 If you look 5-7 years back, to take a cab was the most cumbersome and time taking process. Many people have delayed because of not getting taxi or cab on time. Apart from these higher rates, driver's mood and many more factors affecting because of which you have to cancel the ride. So avoid such situation and make cab booking easy and digital many businesses have jumped in online cab ordering business. To run their business smoothly they also need cab ordering application. These all are the must be features that Android App Development company / iphone App Development Company will provide in development of cab ordering application.
An interactive and user friendly UI
This is the first and fore most feature that every app must have. Users should be able to understand the flow of the application smoothly. Starting from buttons to content, everything must be less complex and practical so that someone who doesn't know reading is able to operate the app. Emphasis should be laid on not making the app screen cluttered.
Real-time Taxi Tracking
Visualization gives more understanding than plain text. As an application is integrated with GPS you can view the real-time scenario of the number of taxies available near your place. Apart from this after booking a cab there is a facility of tracking only booked cab so that you can have an idea about the direction of your cab. This features also boosts safety factor. Users can share their rides to their loved once so that they can track the cab route. This is the best feature that an online cab ordering app has over the legacy system.



Map Integration
Map integration helps both users as well as drives to find each other. Once you got the cab and enter your destination address you will find the direction toward it that reduces the problem of a driver not knowing about the destination location. Also, this helps customers that they are not misguided by drivers using long routes.
Payment Integration
This is a crucial part of the online cab systems. This functionality should perform flawlessly. Robust security, confidentiality and integrity should be provided to users. There are many options now available through which the user can pay for the ride. Integrated payments systems like cash debit/credit card, wallet payment and many more.
Notifications..!!
Send notification to users for each exiting offers and coupons that the company is providing. They should be notified regularly about the company's new facility launch. Send notification about a taxy number, driver name and contact info so that is could be easy for them to contact each other. In addition to these major features, there are several other options should also be there like Rate a driver, spilt the bill, share the ride, notification for surcharge removal, taxi arrival notifications, transaction history and invoices, detail information about driveretc., that you must get with the app. So to build such an application developer has to think from user's perspective to include each and every functionality. You can also contact magneto It Solutions who is the well-known Android App Development company / iphone App Development Company having skilled developers taking care of the development process, years of experience in mobile app development, impressive clientele and will meet your requirements precisely and on time.