Getting to the top of search engine results is what every marketer strives. But, what is the point of having a high search engine ranking if your web page is not getting any traffic out of it?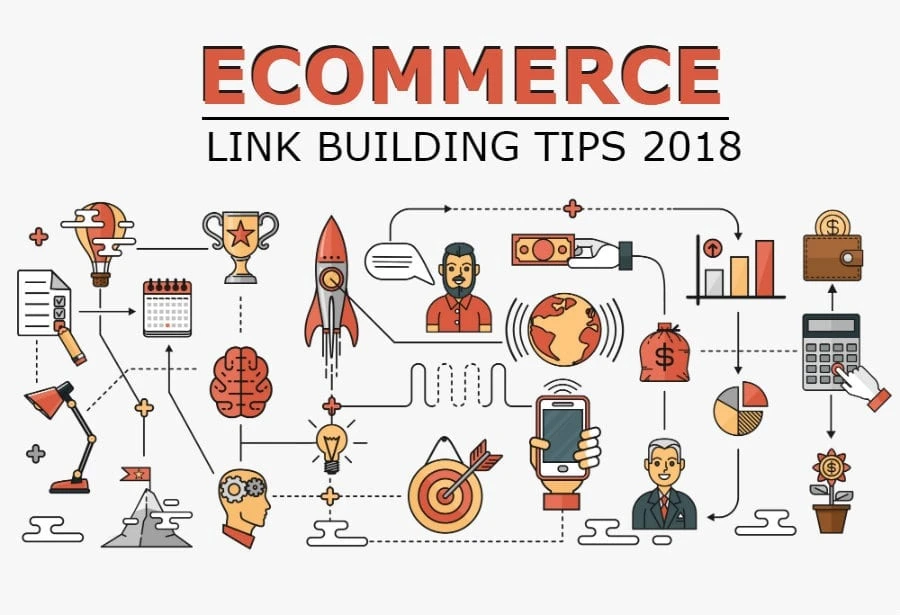 Even after months of tedious work, your website may not be getting valid users who will pay to be your customers. What could be wrong with your SEO strategy?
Link building could be the missing piece to your incomplete SEO puzzle. Of course, you could be doing a lot of link building to get a good ranking. But, if done rightly, the links themselves can bring in more traffic and achieve the same goal that you are aiming with link-building.
As Andrey Lipattsev of Google said when asked about the top signals that Google uses for ranking, "It's content, and links pointing to your site."
Backlinks can be a game-changer or deal-breaker in bringing traffic to your website.
Here are some link-building tips that will help you bring in traffic as well as first-page rankings.
1. Internal Links
In simple words, internal links are links to other web pages on a domain. Internal link building works perfectly to improve SEO ranking as well as traffic because it makes it easy for Google's crawler bots, as well as users, find related content effortlessly.
This is what proper internal linking in SEO looks like: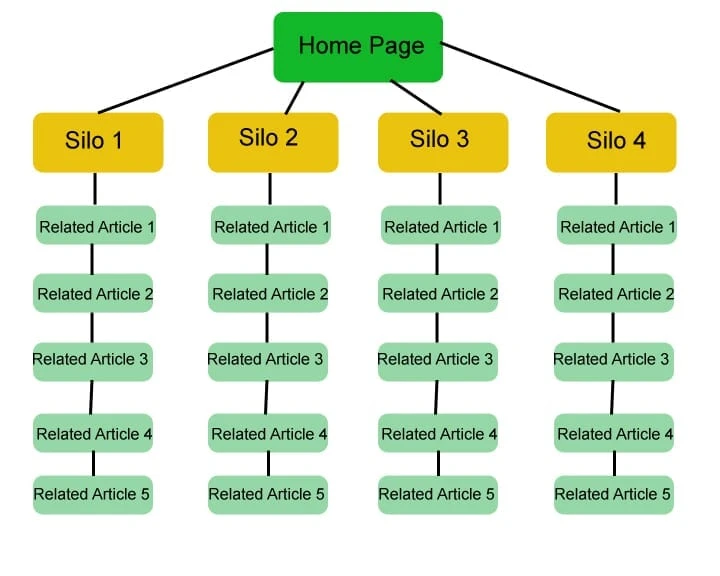 Think of internal linking as a way of letting your readers find more information related to a topic they are currently reading. By allowing readers explore information on a single topic from your website, you increase the overall dwell time for your website.
And, as you must be already knowing, pages with higher user engagement (or dwell time) get better SEO ranking. And, the bounce rate also decreases drastically since the incoming traffic is hooked to reading more and more content hosted on the same website.

2. Ensure NAP Consistency
For B2C businesses that rely on local searches for winning business leads, NAP (Name, Address, and Phone number) is a surefire way to bring in more traffic. NAP is used to build local citations.
It is like a virtual Yellow Pages where you create a local listing for your website. Users who search for local businesses with search terms like 'place + service' will be able to see your business details on the right side of search results.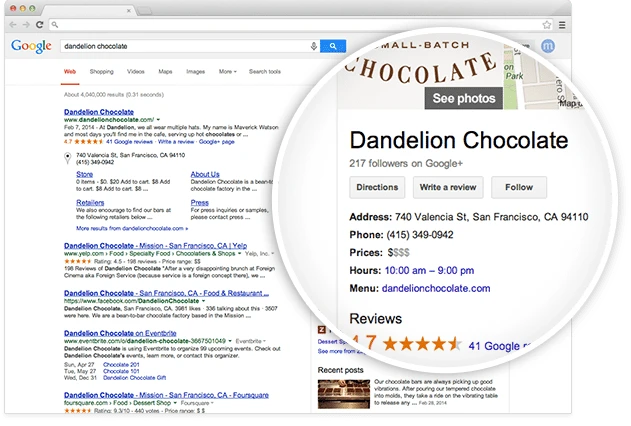 Image source: defmation911
As you can see, these search results give a direct link to your website in addition to navigation and phone number. So keeping them updated at all times helps a lot in bringing direct traffic to your website. The good news is that it is free and asks only for your time and effort. The only catch point is that you will have to move to an HTTPS website to enjoy its benefits to the maximum.
SSL Certificate provides data security from eavesdropping and MITM (Man-In-the-Middle) attacks and improves search engine ranking. So don't hesitate to select SSL certificate like Comodo SSL Certificate and install it on your server to gain the maximum benefit.
3. Follow Your Competitor Links
Want to find high-quality backlinks from trusted websites quickly? Just follow your competitors. Your competitor would have already found out websites where posting guest articles or blogs could give a good search engine traction.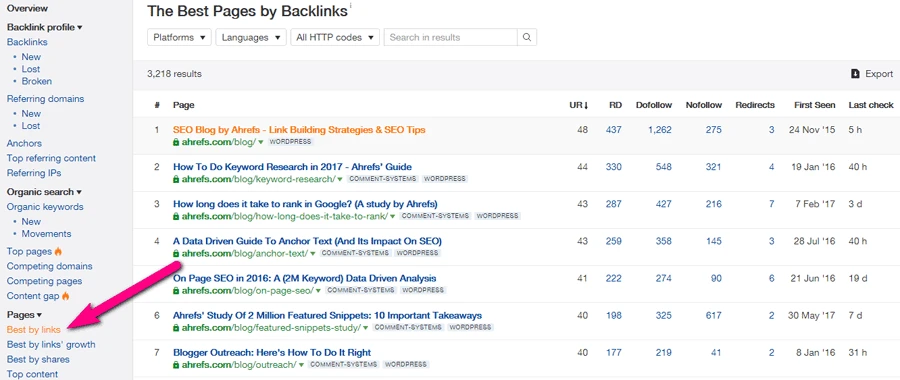 You might also StumbleUpon good websites where they accept guest posts along with backlinks to your service or product pages. Create a unique content marketing strategy that matches the tone and character of the platform to get your posts published immediately. Take care not to stuff your posts with keywords, lest Google would consider it as a spammy post and ignore it altogether.
4. Leverage Web 2.0 websites
In certain cases, getting backlinks from high-authority websites is not possible. They simply refuse to give you links citing website rules and so on. In such instances, you can always resort to Web 2.0 websites.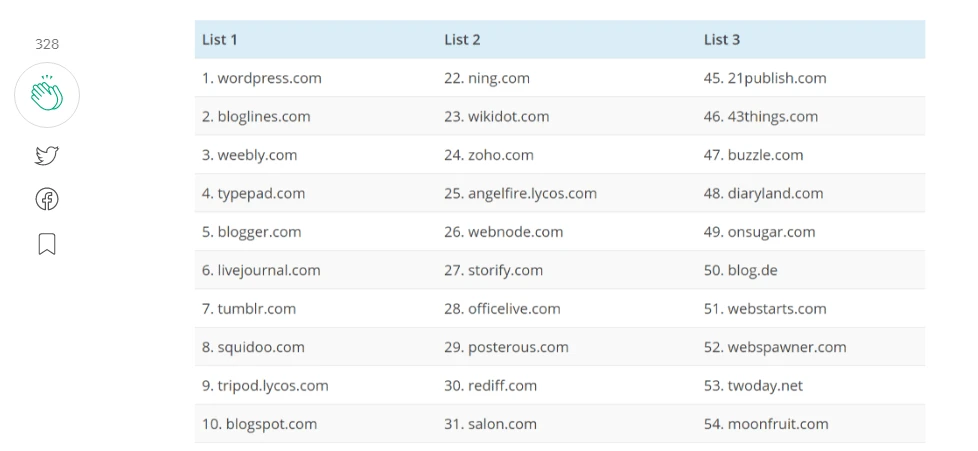 Web 2.0 websites are basically platforms where user-generated content is published at no cost. Since they are user-generated there is total freedom to create and post as much as content as you want.
Also, some Web 2.0 websites like Medium also provide the flexibility to edit your article even after it is published. This would prove to be useful in instances where you want to infuse more keywords or extend the article more to get a higher search engine ranking.
5. Repurpose Content into Multiple Forms
Your content in the form a blog, a guest blog or a press release can be converted into many other forms to improve search engine ranking as well as traffic. In inbound marketing terms, it is called content repurposing.
Content repurposing helps you give your content multiple lives. The time and effort spent to create it gets multiple ROI with content repurposing.
Here are some ways how you can convert a single content into myriad forms for more search engine ranking and bring in traffic to your original post:
Infographics
Slideshows
Videos
Podcasts

6. Submit in Authority Guest Posting Website
Guest Posting is the most important backlink strategy to gain links from content-based authority website. Guest blogging sites provide valuable information to Google bot and visitor. For best industry wise guest blogging website, use guest posting search query. Some popular guest posting search query is.
"keyword1+keyword2" + "write for us"
"keyword1+keyword2" + "guest post"
"keyword" +"author"
Write a well-researched article related to your industry, products launch, information, news, general tips and how too. Make sure the anchor text must be related to the content and looks generic.
7. Focus on Broken Link
Solving broken links are another next significant method to regain backlinks from authority website. First, create a list of all broken links and inform the website owner about the error and suggest an appropriate link to replace. Monitor your site broken links at least once in a month. There are various online tools that are available to watch your backlinks.
Winding It Up
Link building is a crucial factor in SEO. It helps generate traffic as well as secure higher search engine ranking. But, there are certain do's and don'ts to link building. Do it wrong, and you have all the chances of being labeled as spam by Google.
Make sure you follow best practices to ensure that your website gets only high-quality backlinks that will help your website generate more ranking and web traffic.