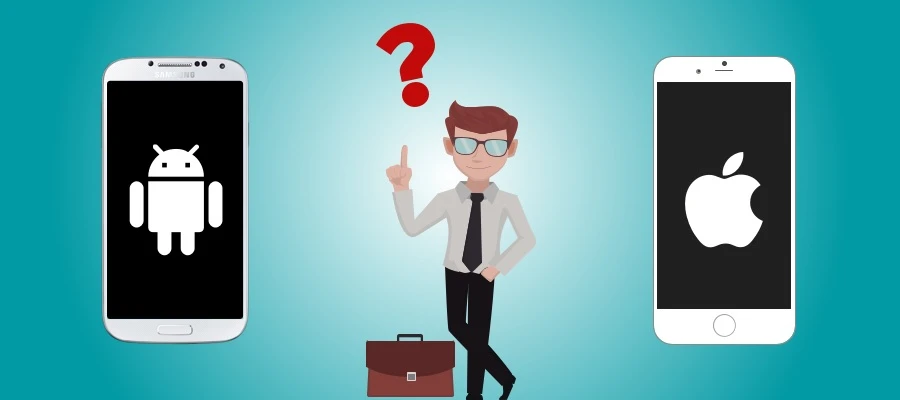 With modern tech world, usage of apps has raised rapidly in the past few years. This will also continue to increase in upcoming years as well due to the growing popularity. So companies developing apps are also rising accordingly. You will find numerous options for companies who are keen to develop an app for your business. Obviously, you will get confused before choosing a company as available options are higher than expectations.
Certainly, this will cause worry on what parameters you should pick a company. Someone has rightly said,
"we often fall because, not knowing how to walk, but not knowing which way to choose."
So it is must to know the way to choose as it will decide the future. So let's go through some unique factors that you should consider while you are looking for the top app companies to create the own business app.
Development Methodology
Development methodology plays a vital role to gain results as per your expectations. Every project needs to be handled differently and the existing methods need to be tailored to best suit the project requirements. In agile the tasks are divided into small stories to deliver specific features for a release.
Ask for reviews from ex-clients
One of the best ways to find out if an app development company is really good enough for your business firm is by checking out what the previous clients are saying about that company. While posting positive reviews in various social media sites is one thing, you can never be sure if those reviews are genuine or not. Instead, you should take an extra step forward and ask the app development company to provide you with a contact for previous clients who can inform you in great detail about the quality of services that they offer.



Test a service provider's app before you hire them
Before you go ahead and hire an Android or iphone app development company, go through the various apps that they have created and see their quality of work for yourself. You should ask a software development company to present you with a comprehensive list of apps that they have made for other clients and test their products. Once you have spent some time using their earlier apps, you can develop a firm opinion about their level of quality.
App developer should be prompt and agile
The app development company that you hire for your own project should be able to respond diligently to all of your requests. While talking to some of the previous clients of an app development firm, you should ask them whether they were fast enough to complete the app development project, quick to solve issues or problems that cropped up and respond quickly to any kind of change requests. A reliable software company should have the promptness to respond to any kind of client requirements at the earliest possible instance.
App developer should have efficient communication lines
While carrying out an app development project, it is necessary to maintain smooth communication lines at all times so that the client and service provider can interact back and forth, discussing various aspects of the project. Therefore the app development company that you choose should have email addresses, phone lines, chat programs and Skype call lines that you may use to get in touch with the development team as and when you feel like.