It is 2022, and the ways continually evolving how businesses and brands communicate with their customers. Strategies and tactics used to work are saturated, or you can say they are on the verge of saturation. Marketers need to understand that they will not get the required result until they don't put what is needed today in a dynamic digital era.
To do so, they need to learn what's working today and what is not. Exceeding your customer's expectations and being present where they are right now is crucial for business today. That is why companies need a very proactive digital marketing strategy to hit where the goal is.
Now, many would think that marketing for both B2B and B2C would be more or less the same in the digital medium. However, the difference between B2B and B2C marketing is not just a slippery slope but is a clear line to distinguish. A B2B or business-to-business marketing model is used by companies that exchange products or services with other companies. So, how do you believe the b2b digital marketing strategies would be the same for both?
As a B2B eCommerce solutions company, communication with other businesses necessitates a different approach than engaging individual customers. So today, we'll look at the most effective digital marketing methods and delve into the world of digital marketing for B2B marketing. But before we begin, let's quickly summarise b2b online marketing.
What is B2B marketing?
Business to business marketing refers to transactions between firms or corporations. In other words, one company aids the growth of another. And this isn't something that happens when you make an impulsive purchase. Especially when you consider how quickly people can buy things online with a button. B2B companies handle large-scale investments. As a result, the decision-making process and purchasing cycle take longer.
B2B and B2C businesses are both served by digital marketers. They're also aware of some of the tactical overlaps. After all, the consumer must go through the sales funnel for each of them. In B2B marketing, the goals, communication, Target, and Sales pitch is very different from B2C marketing.
That is why all the required strategies and tactics should be viewed in a different landscape. For example, an excellent digital marketer would know exactly which buttons to push to get a return on the marketing expenditure.

This blog focuses on highly tested and successful digital marketing strategies for b2b to give an assured return on marketing investment. So let's jump right into b2b digital marketing strategies that you should follow in 2022.
1. User-Friendly Website:
Websites require constant monitoring and care to thrive. That means you must ensure it highlights your knowledge, offers potential clients solutions, and serves as a point of contact for customers.
Your company's website should aim to serve as an industry resource, allowing customers to learn what you do quickly. Visitors mostly browse your site or download a resource like an eBook, as technical explanations can be added later. Therefore, your website must allow you to collect information from your customers while creating leads.
A good website always follows a well-defined structure. The website's content should be relevant, and each page should be able to communicate what the viewer is looking for. In addition, there should be direct links to the social media pages like Twitter, Instagram, and others, and pertinent contact information should be present with visibility.
Landing pages, mobile compatibility, social proofs, and vision and purpose statements should sync. A content marketing strategy encompasses all of these elements. The landing page's focus should target the intended audience and include relevant keywords. In addition, it should have a call to action to assist the consumer in purchasing.
2. Deploying B2B Search Engine Optimization:
Search engine optimization is critical to your B2B internet marketing strategy. Prospects perform preliminary web research to make informed judgments. You might not even be evaluated as a potential vendor if you're not a top result for your selling product or service. There are two primary components of doing perfect SEO.
On-Site SEO:
Doing On-site SEO is one of the foremost things which benefits the website immensely. Some of the factors performed under on-site SEO are optimizing Title tags, Optimising meta-description, putting H1 tags, Utilising proper keywords, improving the website speed, image optimization, and others.

Off-Site SEO:
Off-site SEO includes all of the activities which are performed outside of the website. It mainly comprises building quality backlinks to the website.
3. Good Segmentation of Pay-per-Click (PPC) Campaigns:
In the long run, SEO and content will assist you in achieving your goals. On the other hand, PPC advertising is an excellent option if you want to see results soon.
PPC will provide you with a fantastic opportunity to attract the attention of your target audience, who may not be aware of your products or services.
Sadly, the most common mistake businesses make is failing to set up ad groups or PPC campaigns for every one of their products or services. As a result, they don't segment properly; thus, they don't receive the intended outcomes. As a result, seeking professional assistance is always a good idea.
For their services, you'll have to pay, and it may be an excellent method to build your B2B firm digitally if done correctly. You typically pay for ad clicks that direct viewers to your website, but on some platforms, you can also pay for video views, on-site engagements, and impressions.
To attract the attention of potential customers who would not have found your products/services, PPC advertising is a fantastic way. Unsurprisingly, it may be an invaluable tool for generating leads, increasing conversions, and raising brand recognition.
4. Utilizing Content Marketing:
Content marketing for your business website is a strategy to increase your SEO. Content marketing helps search engines and users see your brand as an authority. Content strategy has been shown to influence B2B industrial marketing and site design. To help manufacturers boost their SEO and drive organic search traffic, both of these things work together. Assist people and demonstrate your subject matter expertise in making more informed selections by releasing highly informative content regularly.
You may dominate the search results for your products/services by integrating B2B web marketing methods like reviews and content marketing. Not only will business prospects find you more frequently in search results, but your reviews will also demonstrate that you're a reliable source.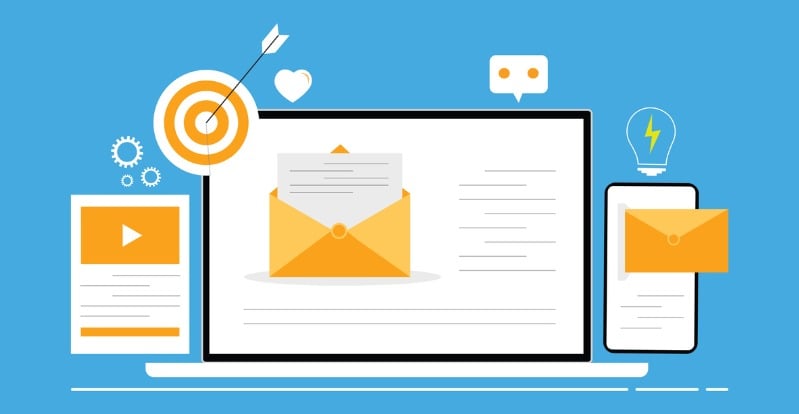 5. Email Marketing that works:
In 2022, email remains extremely popular for a nearly 40-year-old advertising channel whenever it comes to B2B web marketing. It is the preferred way of communicating with businesses for 85% of marketers.
Because of its effectiveness, email marketing campaigns for B2B are popular. For B2B marketers, the Most profitable channel in terms of revenue generation is Email Marketing. In addition, according to 59% of B2B marketers and 80% of retail professionals, it has the most significant positive impact on customer loyalty out of all advertising channels.
Opening rates for email on mobile phones increased by over 40% in the past years, whereas open rates on desktop computers have decreased by over 18%. Marketers may applaud smartphones for this positive data.
Incoming emails are announced using smartphone push notifications and can be opened with a single double-tap. In addition, smartphone users may receive, read, and react to emails from anywhere and any time of day, thanks to mobile data.
85% of users check their email primarily on Smartphones and sales of $1 Billion came from emails on mobile with a conversion rate of 4.29%.
6. Proper Research and Right Targeting:
For converting, it is essential to know that your ad or message is reaching the right audience. You're wasting your time and money if you don't have a clear image of who your target audience is. In any B2B digital marketing plan, targets that can be created and refined are present. Because it's hard to promote to everyone simultaneously, you should focus on your core demographic.
As a result, you must ask yourself: Who is my target audience, and what "buyers personas" can I develop for them? From market research to buying habits to brand research, thorough marketing research will assist you in making more educated decisions as a business owner, allowing you to better connect with your target market and provide an objective basis for measuring results.
Concentrating on demographics is best when you've completed your consumer persona study. Then, by narrowing down your audience via hyper-targeting, you can save a lot of time and money on your marketing efforts.
Understanding your customers' qualities, requirements, and lifestyles allows you to create products and services they want and marketing messages to which they respond. First, create a hyper-targeted "buyer persona" for your audience and research that group. Then, constantly poll your customers and solicit feedback to learn how you might improve.
As a B2B business, you'll need a good knowledge of who your buyers are and how your products/services will help them, and market research and targeting will significantly assist you in interacting with them.
7. Leveraging Social media for Business:
Social media has become a part of overall growth, and as a B2B business owner, you must incorporate it into your digital marketing strategy. Why? To make it a more popular source of information than traditional referrals and recommendations, sixty percent of buyers utilize social media to research new service providers.
If you haven't done so previously, Facebook and Instagram are the two sites you should concentrate on. First, fill out your social media profiles with appropriate information about your B2B services and products, and provide a link to your website. Then, cross-promote your content from your website, blog, and social media platforms when you upload. It can help your website rank higher in search engines.
You can post tips related to business, posts regarding your product/service features and benefits, case studies, and many more. One thing you should avoid on social networking is overt sales pitches. Instead, ensure your material is informative and engaging to pique people's interests and direct them to your services.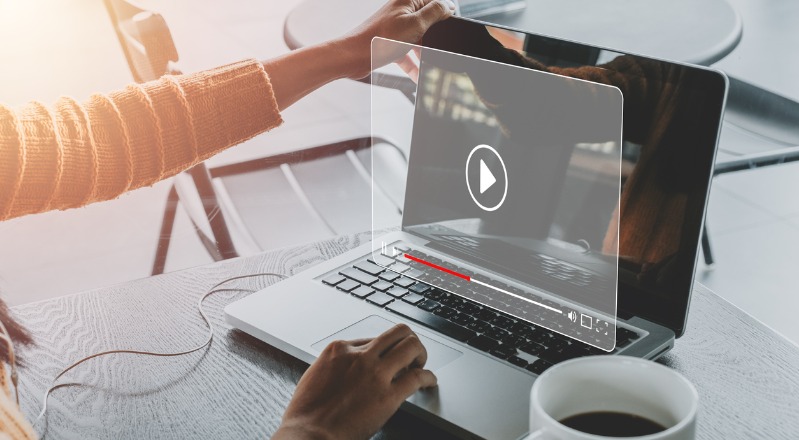 8. Marketing through Video Content:
Video content is a must-have in B2B digital marketing strategies and is exceptionally effective in B2B online advertising. Customers can visualize the buying process using video material, and 70% of B2B buyers watch videos when investigating a firm and its products or services. Marketers are increasingly using videos to educate their customers and increasing video advertising expenses. B2B buyers can benefit a lot from branded videos by knowing new trends and gaining additional skills, with this sort of advertising anticipated to expand to $13 billion by 2024.
9. Leverage Marketing Automation:
Marketing automation is becoming increasingly popular as a business-to-business marketing strategy. You may automate the engagement, nurture the business leads, and integrate all of your marketing platforms.
B2B marketers have already started warming up to incorporating automation and predictive technologies into their marketing plans. Fifty percent of marketing teams polled use AI technology, with 48 percent having an automation system.
Marketing automation tools like Marketo, Hubspot, and Pardot help you organize and track your digital marketing efforts. They let businesses send automated messages to prospects, notify salespeople when an option is ready to buy, and link income to specific marketing channels.
Previously, this technology was only available to huge enterprises with large budgets, but it is now accessible to companies of all sizes.
For example, Marketing automation can send relevant and targeted emails if someone reaches your website and fills out a form to obtain a case study. It is a fantastic method to monetize every single lead your B2B marketing efforts generate.
With marketing automation, your business connections shouldn't be overburdened. However, if your emails become too frequent or personalized, potential contacts who unsubscribe from marketing lists are at risk.
10. A Proper Customer Referral System:
Creating a referral system is one of today's most underappreciated B2B marketing methods. In the last decade, the focus has primarily been on digital marketing, while referrals have been a long and significant source of new revenue for businesses.
Try to incorporate client referrals into your B2B marketing strategy from the start. You can use both paid or natural approaches to get referrals.

Set time lengths for gauging customer satisfaction and ask pleased customers for referrals. Consider sending an email every six months to a customer who has been with you for the same time to ask for feedback on your services if you are a commercial lawn care company. After getting positive feedback, ask your customers if they could tell their friends about you.
The same steps would be followed by the paid technique as the free one, except that you'd provide an incentive. For example, for each new customer recommended, you may provide 10% off the next month's retainer. It would be incredibly inexpensive for you and would result in a considerable quantity of revenue.
Making a list of all your digital assets, including websites, blogs, and social media pages, is a straightforward approach to starting your B2B digital marketing strategies. Enter your data and determine which assets have assisted you in generating leads or closing sales.
Next, think about putting your assets to work. It may be Facebook pages, b2b online advertising, PPC advertising, or experimenting with marketing automation. Create a budget after you've made your decision. You could also employ the services of any B2B digital marketing agency.
It is never too late to discover the journey of success by making the right decision of applying an excellent B2B digital marketing strategy. This article can assist you in reaching new heights and generating more revenue in return.