eCommerce Website Support
Downtime issues hurt the credibility of your eCommerce website and can cause you to lose thousands of customers in an instant. With our eCommerce website support services, however, you can focus on closing sales while we watch pixel by pixel to ensure that nothing ever goes wrong!
We have successfully birthed over 250 online businesses based in different countries such as USA, Australia and the U.K. Our expertise in product data management for millions of products on these stores and our suite of professional eCommerce support developers means you can trust us to deliver.
OUR
INSIGHT
29%
Decrease in Google rankings for stores that don't do a regular source code audit
From time to time, Google reviews websites for quality and will delist or demote any that has a poor code structure. With regular source code audit, we'll help you meet Google's requirements and sustain your ranked pages.
48%
Traffic could come from posting blog articles.
Creating and uploading captivating blog articles, product reviews and guest content can build your brand and increase the number of monthly visits.
57%
Customers leave when a sites fails to load in 3 seconds
If your store takes too long to load, then bear in mind that you're losing thousands of potential customers to your competitors each time it happens. Our eCommerce support team will help optimize your site's loading speed.
39%
eCommerce business growth depends on in-depth performance analysis.
There is no better way to find out your store's strength and weakness than conducting an in-depth analysis. Implementing any findings will boost your store and make you a dominant force in your niche.
54%
eCommerce stores see 5x Activity due to store improvement.
To win a large share of the market, you need to study the latest trends and match it with your store's content. These regular improvements can result in higher conversion rates and increased customer engagement and of course, more revenue!
Our portfolio
Overall client rating is 4.9 out of 5.0 for eCommerce support services in USA by 90 clients on over 150+ projects.
KEY FEATURES
SECURITY
Our eCommerce support specialists prioritize security over everything else and will test all part of the system to ensure that both your data and that provided by visitors is safe.
SEO AUDIT
We know you want higher rankings on search engine result pages (SERPs). Therefore we'll carry out an audit to find out the best strategies that will improve your site's search engine traffic.
FIXING URGENT ISSUES
We prioritize and resolve urgent website issues within the shortest possible time. You don't have to worry about when tech support will get back to you since we'll always be here.
SOURCE CODE AUDIT
We will use automated scanning tools to find out and eliminate any security flaws or vulnerabilities in your store's source code.
STORE IMPROVEMENTS
We'll bring to your attention, the latest trends in your niche and other new features that could lead to better store performance.
DESIGN CUSTOMIZATION
Since every business demands unique branding and features, we'll use custom made designs and high-quality graphics to give your store a look it deserves.
PERFORMANCE ANALYSIS
To enable you to understand better how your business stands, we'll provide a valid, detailed and concise analytics report. Our report discloses segments of your site that are performing well and areas you can improve on.
INVENTORY UPDATE
Updating your site's inventory to include the hottest products is crucial to the success of your business. We eCommerce support services include keeping your products up to date and ensuring that every item, description, SKU and detail will be in place!
DAILY WEBSITE TWEAKS
Let us update your eCommerce website with promotional banners, new pages holiday notifications or similar small front-end changes. Now you can spend your time on more important aspects of your business.
Take a look at our clients
We did a great job with these companies. You can be next to work with!




















Our team of eCommerce website support experts is ready to help you handle any issues regarding updates, security, the addition of new features and extensions and every other aspect that could optimize your website's performance.
FAQ
Frequently asked questions
01
How Do You Start The eCommerce Support Process?
First, we'll do carry out an audit on your website. The result of the examination includes a condensed report detailing areas that need improvement, and a plan on how we can get your site to reach its peak performance.
02
Can You Redesign The eCommerce Store?
Yes. Whether you want to redesign an existing eCommerce store or do a complete overhaul, our eCommerce support specialists can handle it.
03
What is the Cost of Providing eCommerce Website Support services?
We have various support and maintenance packages for eCommerce merchants, and we'll gladly speak with you to help you find the ideal one for your business.
Hire the eCommerce Support Specialists
With our eCommerce support team consisting of professional and experienced developers, you'll never have to worry about downtimes and losing customers to fixable errors.
HIRE NOW
grow sales with online marketing
Other E-Commerce Services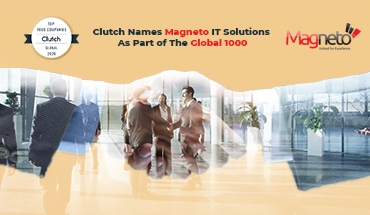 December 31, 2020

For almost a decade, our team has been in the e-commerce development industry helping retail businesses transition into the digital…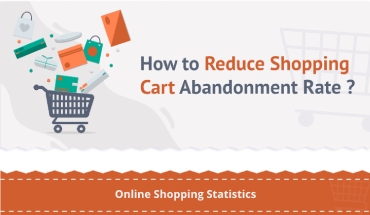 December 3, 2020

Cart abandonment is a term used to describe instances when people put items in their shopping cart while shopping online…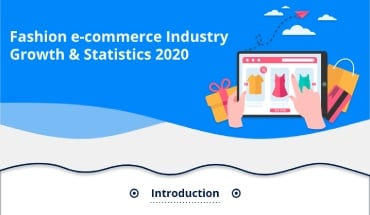 September 25, 2020

It is interesting to note that the global fashion e-commerce market is predicted to reach $713 billion by 2020. In…

view more blog
have a project in mind? we'd love to make your ideas into reality
let's talk
[contact-form-7 404 "Not Found"]