Headless commerce authorizes business owners to offer them a cutting-edge innovative technological experience by decoupling front-end and back-end processes that depend on low-code or no-code technologies to make it an effective eCommerce solution.
Businesses now offer the most dynamic UX or user experience depending on the headless trends and technology. Headless eCommerce development helps its developers to execute agile and develop solutions for an enhanced consumer experience.
The headless platform is the trending eCommerce technology that enhances the user experience without affecting the back-end processes.
It allows businesses to develop new features and maintain them without decoupling the UX or User Experience.
The perfect method to attain this is by implementing specific approaches towards the microservices to help in the development process operating under digital technology.
The same technology is used by the eCommerce giants like Amazon to constantly boost their online experience without any scope for downtime in the development process. That is why eCommerce is treading towards a headless approach.
What Does Headless Commerce Mean?
To explain in simple terms, headless commerce is a framework that separates the front end and back end of the eCommerce application. The entire framework offers freedom of expression to brands to build whatever they want as their product or service.
One of the main characteristics of the headless is the use of experience managers, tools like Mulesoft and Heroku, association with significant IT partners, and APIs.
These resources have become integral to the company's innovative strategy for delivering the latest experiences and functionalities, engaging customers, and meeting their expectations.
If you are establishing your eCommerce business, you understand the need to keep up with the latest emerging experiences and touchpoints, which is a complex procedure.
Headless commerce offers businesses an unmatched level of versatility that allows them to create the best customer experience on the front end.
In the conventional eCommerce model, the latest experiences involve updates to the front and back-end systems that can help transform every smaller project into intense headaches.
Difference Between Headless & Traditional eCommerce
Flexibility allows you to transition into new models in eCommerce business whenever the customer end of the website dissociates from the technical end.
The headless model offers eCommerce businesses unmatched levels of flexibility, which is essential in today's market.
The flexibility is the feature allowing the brands to create a distinctive customer experience angled at the front end.
Traditional eCommerce The traditional eCommerce model is an all-inclusive uniform mode.
Before the introduction of the headless model, several brands used a uniform strategy, and several companies suggested them for well-established and enterprise businesses.
The perks brought by the uniform models are under complete control over the platform angled at the IT department, which is helpful whenever the front-end experience requires extensive customizations. Additionally, setting up the systems and making use of the pre-installed tools are made easier as the platforms of legacy platforms are all-inclusive.
Moreover, the uniform strategies involved expensive development costs delayed the innovative process, and involved reduced timelines in getting visible in the market.
Furthermore, there is little to no room for customizations, rich merchandising, and design opportunities, which might bring hurdles in integrating them into your existing systems.
Headless Commerce
Whenever businesses require better commerce functionality, it is when headless commerce is used. The brands use DXP, CMS, custom front end, or devices powering the eCommerce engine to deliver API-driven experiences.

Brands start creating eCommerce experiences using the potential Application programming interfaces or APIs with headless. Integration of the complex requirements of eCommerce, ranging from the highly customized angular sites or React.js to the CMS, is possible.
Moreover, headless Magento development prevents the brands from compromising on the content to connect them with the flexible and agile eCommerce solution. APIs are used for the data arrangements offering respective balance for better infrastructure connectivity for the IT teams involved in the commerce-first business models. Several API calls are available across the SaaS platform to ensure that the website operates correctly.
Open SaaS involves the architecture of a SaaS platform that includes the following factors:
Infinite or higher API call volumes
Numerous endpoints.
Data of the developers stay well-arranged
The primary aim of API development is to make the product roadmap.
Platforms that use the monolithic technologies presentation, the front-end layer, and the server-side or back end are all packed into an all-inclusive solution. It may arrive with a few complications for the business of the enterprise levels, although this helps to make your eCommerce platform effortless.
Businesses are making a shift to MACH from this monolithic approach. MACH mainly involves API-first, microservices, headless commerce, and cloud-native SaaS as a composable framework. The MACH architecture enables you to pick the technology that suits you the best for your business and future goals, contrary to the monolithic architecture that does not possess any flexibilities required for adapting instantly to a massive digital transformation.
Headless ECommerce Solutions Benefits
Headless commerce has brought forward a progressive shift to the conventional type of eCommerce. The original eCommerce platforms offer various front-end tools, allowing rapid deployments for firms lacking selling experiences.
However, in recent times companies are hiring expert software developers and removing the front-end training movements, which is what headless commerce is aiming for.
The headless commerce platforms offer numerous perks to businesses aiming to create their online eCommerce stores.
The following are the ideal benefits brought up by the highly evolving headless trend:
1. Delivering Flexible Omnichannel Experience Easily
In due course, it is now possible to offer an omnichannel experience whenever a customer shops through a digital device like a PC, mobile phone, or chatbot. It is also mentioned that several conventional e-commerce platforms offer an omnichannel experience; however, it is not entirely true.
Integrating the latest digital sales channels into businesses with conventional eCommerce is impossible. Alternatively, a business's developers can create a front end for the latest digital sales channels almost anytime with the help of headless eCommerce.
There is a huge potential for the addition of the latest digital channels for the entire e-commerce experience that is strong due to the development of smart tools, including kiosks, interactive digital signage, and other IoT focusing on commerce.
2. Flawless Assumption Of Latest Selection & Delivery Models
It is the factor that is extremely beneficial as it incorporated and implemented the headless commerce strategy. Customers expect a personalized experience when purchasing from an eCommerce store.
The developers of your company start building a customized multi-channel solution for your brand successfully. It can assist you in meeting the front and back-end requirements, customized based on them and reducing the time to stand in the market. It even helps to boost the scaling process.
However, developers can develop varied front-end experiences along with creating new touchpoints with the help of headless commerce. The API controls delivering them anywhere as the back-end solutions retain the functionality and the content. Therefore, you can start to adopt the latest technologies while they enter into the latest sector to reduce the time for launching the products in the market.
3. Enhanced Customer Engagement Online
It is considered one of the significant headless eCommerce benefits. Whenever customers purchase at an eCommerce store, they start expecting the most personalized experience.
Companies start improving their front-end sales by offering options to their customers using the headless platform.
Get your first presentation of online sales experience customized if you wish to compete in the eCommerce market. You can easily attain this by adding the main eCommerce features associated with a few more advanced attributes, including custom shopping preferences, promotions directed towards the consumers, and personalized recommendations that rely on their history of purchases.
Personalization is the primary factor in establishing a robust connection between the organization and the consumer. The consumers get attached to your brand so that retention rates will enhance in the long run.
4. Agility And Flexibility
The shopping behaviors and habits of the customers alter overnight. In this instance, the front-end tools adapt to the customers' latest requirements; It includes making smaller or bigger alterations in the eCommerce store while updating the attributes of the cart or adding new fields in the profile of the customers.
In conventional eCommerce, both front and back ends are linked; therefore, there is less adaptability and flexibility. Therefore, a huge role of the developers is to implement their effort and time into personalizing whatever they are developing.
The attribute is entirely different when it comes to headless commerce. It is adapted easily to every latest technology. The entire sphere of headless commerce offers developers possibilities to customize the site they are developing based on their needs. Headless commerce makes it possible whether you aim to modify the shopping experience or meet changes in customer expectations.
5. Attaining the Ownership of the Site Architecture Completely
A bridge is created to separate the content delivery and its management of applications to the situations with the help of headless commerce. The prominent brands are switching to the headless since they already have a front-end solution that they are happy with, while they require a lot more from the entire back-end system.
6. Personalization & Customization
Conventional e-commerce systems provide limited front-end features designed by enterprises to provide customization. Headless commerce, on the other hand, offers an infinite opportunity on the front end. It contains IoT technologies that will be integrated into the headless CX system. These include loyalties based on IoT programs, marketing vicinities, and smart cross-selling.
Headless commerce delivers an entirely personalized and enhanced user experience. It has an interface comparable to a native mobile application but is not a bulky website. The developers may start employing responsive design, which scales well on any screen without sacrificing the functionality and usability of your e-commerce website. It is a big benefit of eCommerce Website Development.
7. Better Rates of Conversions
The essential perk of headless commerce is the boost in conversion rates.
An eCommerce site may instill a sense of excitement in the items or services offered by the company. As a result, it can potentially lower the abandonment of shopping carts and website bounce rates.
Personalization, inventiveness, and flexibility are the primary goals of headless commerce. As a result, developers have unlimited freedom to deliver a personalized user experience from start to finish. They may accomplish this by providing personalized promos and new recommendations and updating the user experience following current eCommerce trends.
Finishing a game or quiz on the site to obtain discounts is another approach to increase enthusiasm. All of this leads to higher conversion rates throughout all business channels.
8. Long-Term Cost-Effective Solution
Initially, you might wonder why working on a headless commerce platform is expensive compared to the more conventional e-commerce platform. But, businesses should have their long-term visions.
It is agreeable that front-end development costs are not limited to building a modern and innovative eCommerce platform. However, it possesses its perks of boosting customer acquisition and retention programs.
9. Omnichannel & International GTMs Reach the Market Quickly
Incorporate all of the benefits listed above and adapt them to the practice of expanding into new markets or developing micro-brands.
Once the system is in place, a headless solution can be quickly replicated throughout the board, tailored for global search engine optimization, and linked to the extensive data management infrastructure.
Because the front end and back end are separated, developers may concentrate on consumer experiences independently of the commerce engine. In addition, it implies that both the front-end and back-end departments may keep inventing without waiting for the other to conclude.
In headless commerce, development teams have complete control over the front end and the potential for acquiring new clients. It eventually helps to save money on marketing initiatives and sales.
What Is the Future Outlook for Headless Commerce in the Digital Market Sphere?
Before switching to headless commerce, make sure you are not already using this headless support system in your current business functioning. For example, if you are using a few of the bigger eCommerce platforms to home your business, you need not switch platforms to transform into headless.
You have several options for platforms like WP Engine, Shopify, Big Commerce, and several other options for performing an easy switch and gaining complete control of the API, changing your vision into a reality.
There are a few other factors you should know about while making this transformation to Headless CMS or Content Management System, such as:
1. Consider Whether You Are Retaining Your Ecommerce Online Platform
Shifting to a headless system allows you to perform more swaps. Check to see if your present commerce platform also provides the solutions you want at a reasonable rate when combined with your present headless front-end solution.
Make sure the marketplace of your choice implements an open API to retain all of the features you want.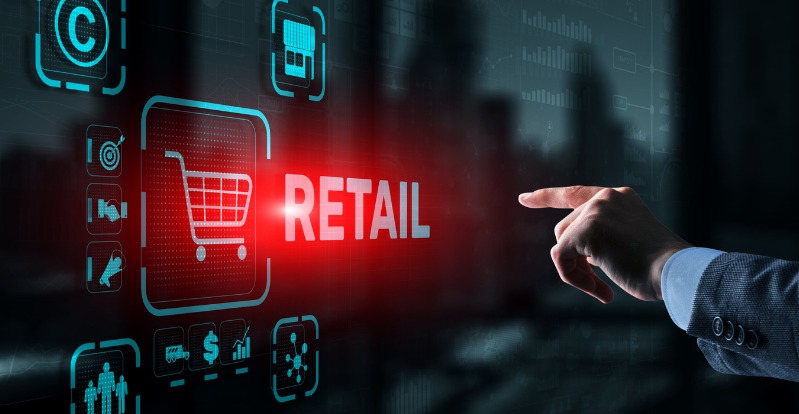 2. Building a Plan of Action For After-Shift Changes
When you switch to a headless architecture, you'll choose to modify it as soon as possible so you can start making a big profit from your investment.
Before making the transfer, meet with your team to discuss the additions and adjustments you wish to make. Keeping up with changes enables you to finish testing procedures swiftly and efficiently.
3. Consider Outsourcing While Making a Shift
Whenever transitioning to a headless commerce system, you'll most likely want the services of a developer, programmer, and UX professional to convert your existing site objectives and vision into a working system.
These experts are quite well worthy of the initial expenditure. Moreover, they may help your organization expand based on simple attractiveness and usefulness — all of which are important factors in organic position in Google's SEO techniques.
Consequently, your ultimate product will be smoother, immediately enhancing your visibility and reputation in whichever area you service.
Third-Party Integrations
As we have seen in our experience, a headless development model works well for multi-channel enterprises. Experts advocate connecting a headless service with important corporate platforms that help handle many sales channels.
Enterprise resource planning or ERP: Used for segregated management of the main business processes that involve production planning, accounting, logistics, inventories, and more.
Order management system or OMS: Implemented centralized order management across varied sales channels, eliminating errors in order processing, duplication, and missed or delayed orders.
Product information management or PIM: Implemented for storing the product details and their distribution across varied sales channels in a centralized way that allows for the co-creation of the product materials by external and internal teams.
Customer relationship management or CRM: It is used for customer information evolving through varied sales channels necessary for each type of customer experience personalization.
How Does Headless Commerce Make Your Business Functional?
For instance, If you take a renowned brand in the US, "Target," which made a swap to headless commerce whenever they discovered their buyer's journey information, about 80% of the customers started their buying journey across a single device but finished on the other.
Conventional eCommerce platforms arrive with their own set of restrictions related to cross-channel purchases; therefore, the framework of headless commerce offers the most unbeatable solution to fill the gap and maintain consistency in customer experiences across every device.
Future of Headless Commerce through API-Enabled Solutions
Building your independent purposeful headless eCommerce solution is made more accessible due to the best API solutions that allow easy integration. To begin with, you must get familiar with the massive range of microservices and APIs that effectively decouples the site's front and back end.
The developers can work seamlessly without restricting their ability to make a wise pick on the APIs. Each interface is personalized with the customer's interaction with the APIs & microservices that they face at every level of the UX.
It becomes an arduous task when it comes to implementing the microservices and APIs, considering the entire movement and shift to headless commerce.
According to the 2020 Digital Commerce Survey, digitalization executives should gradually design a plan to upgrade their present e-commerce platform, adding that "API-based commerce may be done using an API layer instead of a unified commerce platform.
It indicates that the leaders of the firms gain the chance to expand their existing company till the eCommerce platform stands as a pillar decoupling with the different attributes of headless commerce.
Regardless of Your Company's Size
Headless commerce may allow developers and teams to stay up with developing digital technologies and channel partners without constraints. When the site's front end involves alterations or modifications, changes to the headless framework, plugins, and API, it offers the team of developers a better pace, convenience, and flexibility to work seamlessly.

Better Business Expansion With Headless Commerce
The notion of headless commerce isn't simply popular; it's quickly become a mainstream technology for web-based retail sites and companies. Moreover, its prominence is well-deserved since organizations that use a headless commerce model are significantly more flexible, diverse, and cost-effective than those that use older, less agile web-building methods.
The headless commerce paradigm also has the advantage of a more customer-focused methodology, allowing you to design a customized solution that communicates to your client more compellingly.
Wrapping Up
Headless eCommerce Development is the latest solution to your issues in your online eCommerce business. The solution caters to the minute attention spanning towards the up-and-coming market for consumers.
A detached approach has its benefits, as it can satisfy the needs of the consumers and the seller. The most vital attribute of the future of eCommerce or the digital world is decoupling. It is the perfect way to treat things independently with the dynamic trend in technological advancements as they are easily updated, matching the recent shifts!