There is no doubt that link building is one of the best SEO methods promising great results. Many of the marketers still consider it to be Google's number 1 ranking factor even after the Penguin update has become the standard part of Google's core algorithm.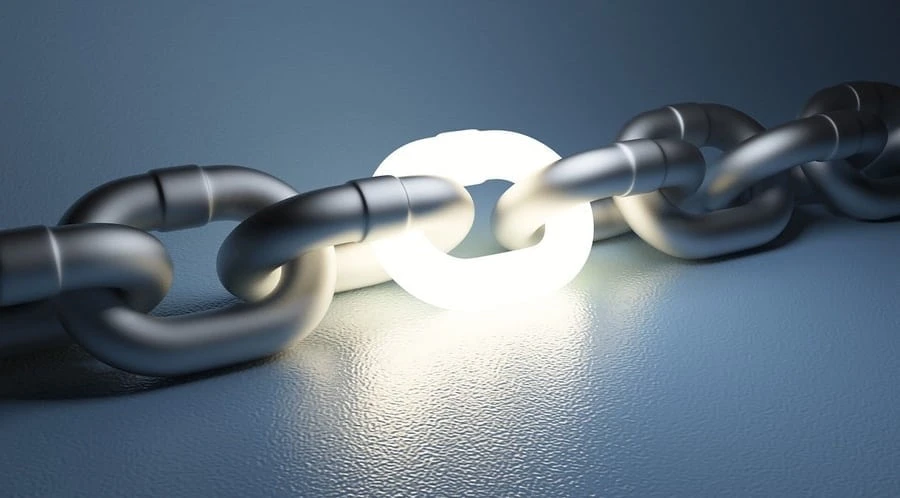 After so many major updates and fine-tuning, it has become tricky to tell whether your link building creativity stays inside the white hat marketing boundaries.
This is why we are here today. Coming up with new and interesting ways to diversify your link building strategy can become very hard, especially if you were in this line of business since day one. This is why we have put together a list of 6 creative ways to build superior links and beat your competitors.
Guest Posting
Guest posting is an amazing opportunity to build links back to your website. There are many entrepreneurs out there struggling with the same problem as you are.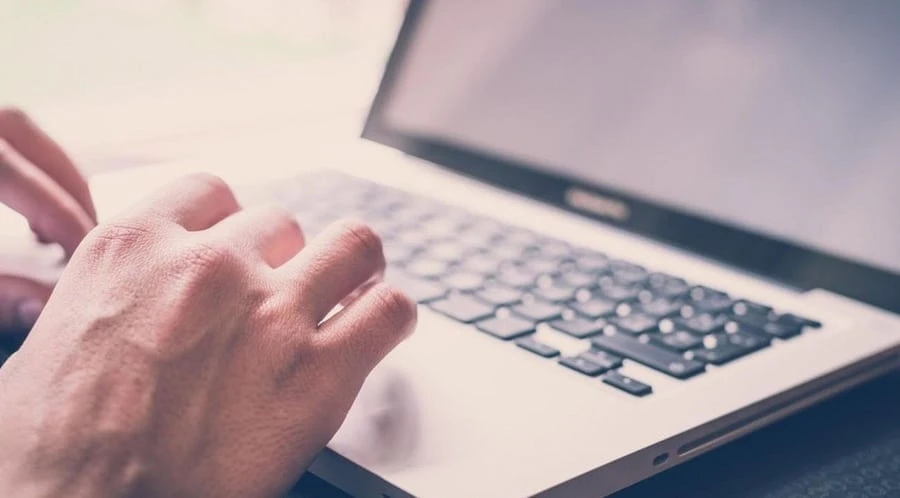 These people are more than willing to post your article with your link, if you publish theirs on your own. If you want to Google such opportunities you have to pay close attention to the following:
You and your link building partners are in the same niche.
Your partners offer access to a new audience.
Their websites are not used for linking some shady websites and content.
Review each link in the article before you return the favor and publish it on your website.
Related: Contribute Your Guest Post
If you pursue this practice, you won't be able to tap into huge audiences via blogs with high domain authority rank. And we know that having backlinks on such websites delivers the best results. Since this will eat up a lot of your time and effort, you should give your best to learn the tips and tricks of choosing the right website for guest blogging.
Related: Best website for guest blogging



Resource Pages
Now we come to resource pages, the next creative way to build high-quality backlinks. But what are the resource pages? A resource page is just another name for a highly informative article or a guide. These articles and guides are relevant to the topic of the blog or website. Grouped together they make the so-called resource center.
What is your goal? Identify linkable content (pdf, doc, ebook, ppt), make a better version of it, identify the existing research pages, reach out to these websites and ask them to link to you. You might even have better chances at this if you identify broken links on websites' resource pages.
Create the relevant content and offer your link as a replacement to the broken ones. "It's best to get started with tried and true content. Content that has demonstrated the ability to attract links." says Chuck Price, VIP contributor at Search Engine Journal.
Testimonials
Everyone has forgotten about testimonials. They are considered as valuable social proof, able to attract more customers and drive more sales. But there is another use for them. Have you ever noticed that testimonials are very rarely looked upon as a valuable link building opportunity? Maybe because people think that it's too obvious.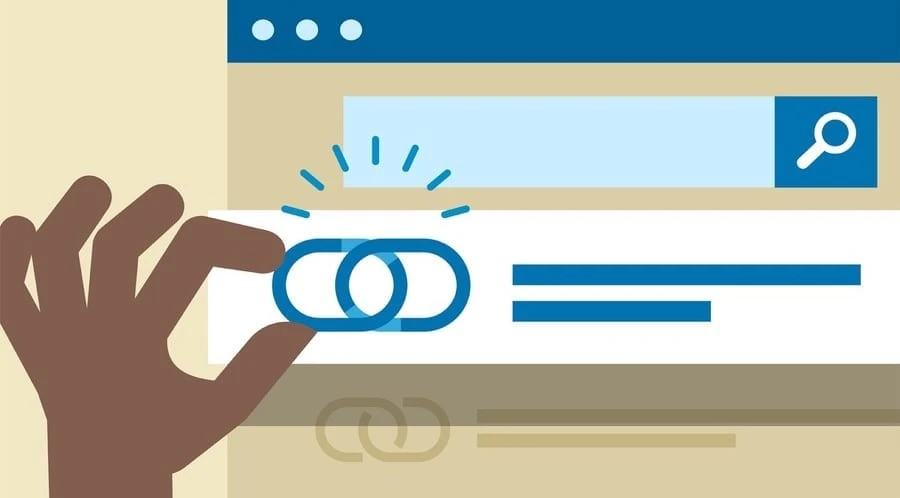 Obvious or not, relevant links on the testimonial page or in the testimonial section of a web page work. They provide both traffic and search engine rank benefits. How do you seize this opportunity?
Rand Fishkin, CEO & Co-Founder of SEOmoz, has a good advice: "I'd wager that most of you have between 2-5 dozen contacts who would love to get something positive written from you about them that they can publish on their site. It's not hard to get started; simply make a list and start sending emails."
Are You Searching For a Firm That Offers Digital Marketing Services?
Forums and Q&A Discussions
Forums and Q&A discussions are next two in the line of creative link building strategies. When it comes to forums, you don't want to end up leaving your links behind on the ones filled with spam. Shaun Anderson, SEO of MBSA Marketing LTD, has good advice: "When pursuing a forum link building strategy make sure to avoid:
posting to forums that are unrelated to the content on your website
posting on forums that are purely self-serving and self-promotional
sitewide links from forums using spammy anchor low-quality
low-quality forums with lots of self-promotion spam
don't ALWAYS just link to your own site, unless you want to be labelled a spammer."
You need to identify the forums that are heavily moderated and that have a high impact on the audience. But how can you find such forums? There are search engines specifically built to help you with this. Some of these engines are Board Tracker and Big Boards. They work practically the same as Google or Bing. All you have to do is type in your keywords and go through the search results.
If you want your links to get published and clicked on, you will have to set up your profile, read the forum rules, and identify new ways to contribute to the community. It may sound hard, but it definitely works.
Link and Image Reclamation
Due to updates and changes made to your website, you might end up with a few broken links. Both the ones that link back to content and images. If you want to restore the SEO value to those links, you will have to fix them.
You will have to use a specific tool to get this job done, some of the best are Majestic, Ahrefs. If you have valuable content and images on your site, you should start monitoring them, as someone may easily steal them and publish them on their website. Reach out to these people and get your links back.
Roundups and Interviews
Let's start with an insight of Mr. Mario Peshev, CEO of Devrix: "Roundups and interviews are insanely successful. Once you feature micro influencers or other industry experts, you're not only gaining some traction on mobile, but land a few backlinks along the way – from industry-related blogs and sites.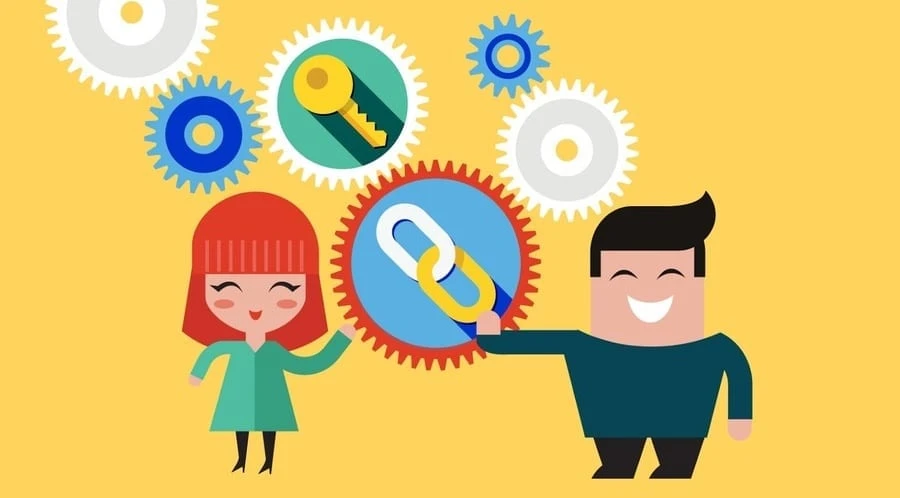 For a roundup with 20 experts, we get about 5-7 targeted links from their sites and portfolios."
There is only one thing to pay attention to here – stay focused on influencers and experts relevant to your niche. This is the best way to get the right kind of links, those that will generate high-quality traffic and help you build a stable pipeline.



Conclusion
There are many creative ways to build superior links and beat your competitors. In the end, it all depends on how much you want to involve yourself in link building. Given that it's still one of the most fruitful SEO strategies we recommend you identify one or several methods that resonate with you well and give them a try. Best of luck!
Author's Bio:
Georgi Todorov is a digital marketer. He recently started his own blog about digital marketing DigitalNovas. His passion is to help beginners to start and grow a successful online business. He has just launched his White Link Building Service. Hit him up on Linkedin or Twitter @GeorgiTodorovBG anytime.