Time has upgraded immensely, we have a lot of data, information with us. Though how we will go to capitalize those data are one of the major concerned to kill. As we all know, data will get you the results only when the genuine utilization will be tendered. Now, how we can brown the data for acquiring outcomes? This is why we entail the analytics tools for eCommerce businesses.
Analytical tools will cater to the data in more simplistic ways and primarily used for streamlining business operations and activities for deriving desired business outcomes.
Data Analytics tools generally distinct data in charts and visual graphical format, it will show the real-time figure or numbers of bouncing rate, users revisit histories, and detailed analysis for users' behavior after landing on the websites.
Whether you're a business owner or startup trying to attain analytics is where you should involve your time and money aspects for Outsource E-commerce Fulfillment;
As less than 0.6% of all the data we gathered is never utilized effortlessly.
Typically 12% of the increase in data genuine accessibility will result in expanding business revenue by 5X faster
Data science or collected data is not entirely automated, we as users need to clean some data manually or 0.05% of data required manual consciousness
Data is not enough to get doubled your business, you should some more powerful strategies for converting your visitor or one time users to your loyal customers. Yes, converting visitors into long-time customers can be achievable with the use of authentic data analytical tools. Isn't sounds fascinating?
Wait? It's not time to directly jump on tools that can be useful for data Analytical outcome, we must need to be aware of the vital factors that play an essential role in for opting reliable eCommerce analytical tools. After hanging out on varieties of data analytical tools, we listed out one of the key favorable factors that accord our attention sooner. Let's swim deeply and have a closure look.
OBJECTIVE-ORIENTED
You must need to reckon tool which caters to your business objectives and should fulfill your requirements. In order to choose the best tool having a clear understanding of your core objectives and desired outcomes plays a vital role. Hence, you should get the list ready and now you can select the tool with ease.
SIMPLISTIC USER-INTERFACE
Application's interface should be easy to navigate, so even an employee with fewer technicalities should be able to use it with ease and understand the data analytics reports and generated results. The tool should have an appealing visual to facilitate a positive impact on an employee with the use of it.
Related: E-commerce Applications

FORESIGHT FOR ADVANCED ANALYTICS
An Ecommerce Analytical tool should be able to predict hidden patterns and trends in your data which might be useful in future business objectives. Natural Language processing one of the effortless processes for generating responses over sited up queries, this advanced analytics technique eliminates the need for a data scientist in a company that will save the company's cost.
MULTIPLE SOURCES OF DATA
Data spread out the information, and in today's cutting-edge competitions data is being generated every second in various formats of tables, images, videos, etc. Well-versed eCommerce analytical tools should be adaptable enough which collaborate data form varieties of sources for structuring them in useful patterns or Graphs.
OPEN FOR CUSTOMIZATION
Every business has its specific unique requirements and according to their specifications, every company might need its own eCommerce analytical tool with a sort of customization.
There are diversifying tools available in the market, i.e. the company 'A' might require a tool more focused on social media analysis and company 'B' might demand one more focused on cloud analysis. Hence, you need to choose a tool that focuses on your business sector and satisfy business core demands.
LARGE SCALE IMPLEMENTATION
Business Growth is the ultimate goal for any organization. For accomplishing business desires the tools which you're planning to opt for your business; need to support large-scale implementation that satisfies organizations' obligations. In e-commerce, there are 'N' numbers of tools obtainable in the market these days though opting suitable one with preference to your business is quite tough.
So, we have catered some top-notch, sought-after tools list for data analytical which will be beneficial for all your eCommerce business necessities. Let's dive into it:
1. Google Analytics tool:
We have been already familiar with Google Analytics; Google Analytics offers services like collecting, configuring, and analyzed data freely that definitely will reach out to the right audiences.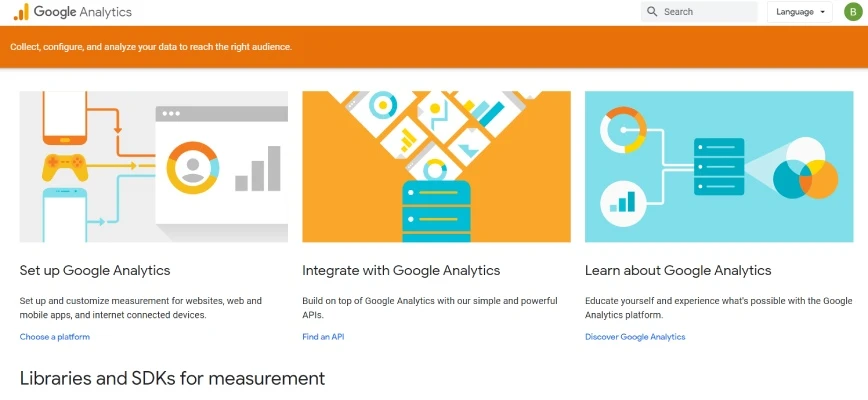 2. Adobe Marketing Cloud:
Adobe cloud is one of the best analytical integrated approaches that bring down eCommerce marketing tactics in a single place from where you can do everything starts from managing content to delivering email campaigns to automating ad buying till measuring success stories.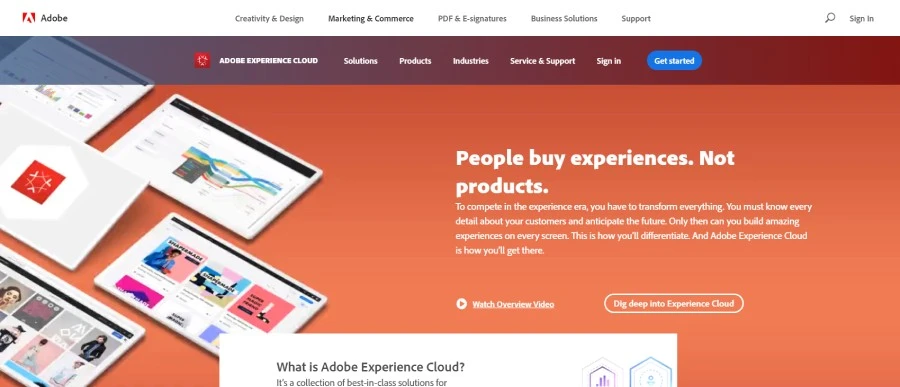 3. Kissmetrics:
Kissmetrics, one of renowned analytical platform help to bring out advanced product analytics which moves past unreliable session-based analytics into advanced user-centric insights so it will deliver a great product, great service and most importantly in a great price.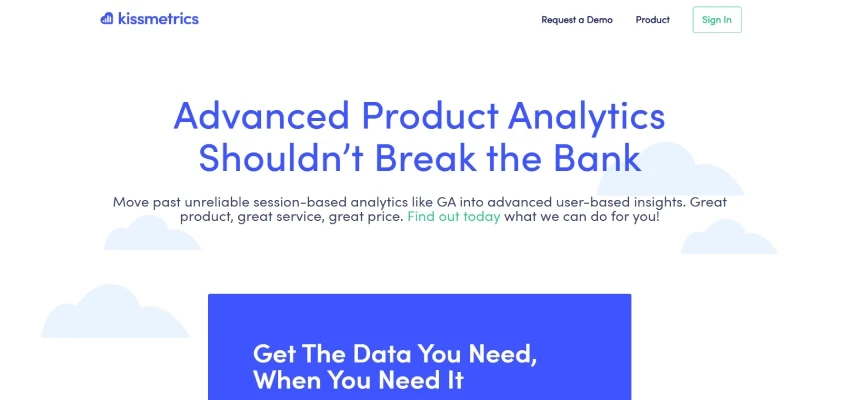 Related: eCommerce Platforms
4. Heap Analytics:
Heap Analytics is in our list; it fantastically stands out with new standard for tracking customer data, and automatically captures every web, mobile, cloud interactions and retroactively analyzes data without writing any code. Thus, you can get the exact source of data with less hassle.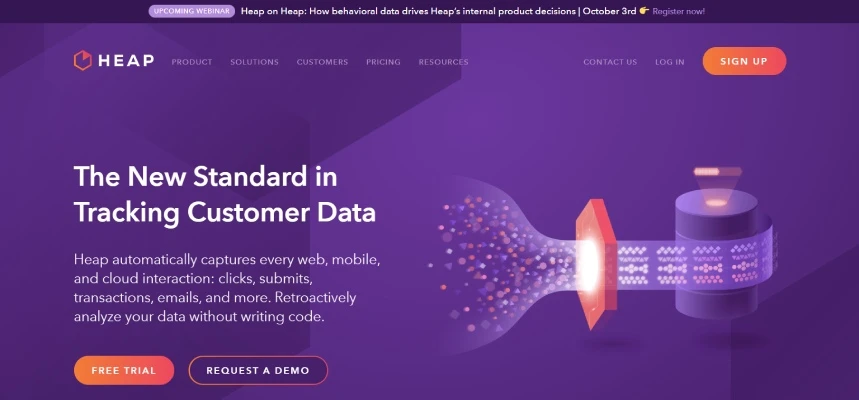 5. Matomo:
Matomo lay down the foot-prints back in 2007 with some exciting offers that deliver powerful web data analytics insights for your business, along with 100% data ownership, and user privacy protection guaranteed.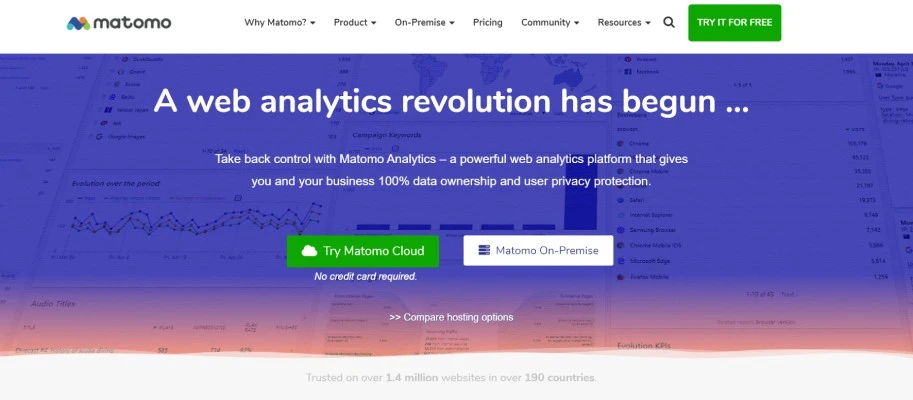 6. Crazy Egg:
Crazy Egg is yet another significant eCommerce analytical tool that will improve the website's performance; fix the bugs, test new ideas which will make your website run better instantly.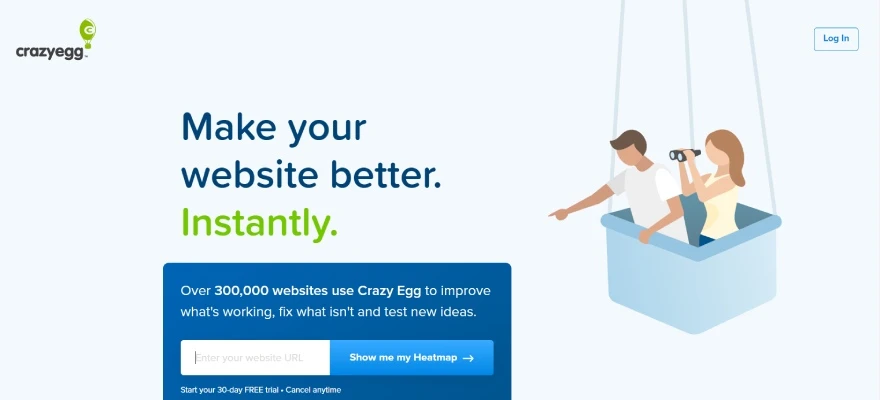 7. Mixpanel:
Mixpanel analytical platform will grow your business by converting, engaging and retaining users on a regular basis. This will analyze user behaviors across sites and apps.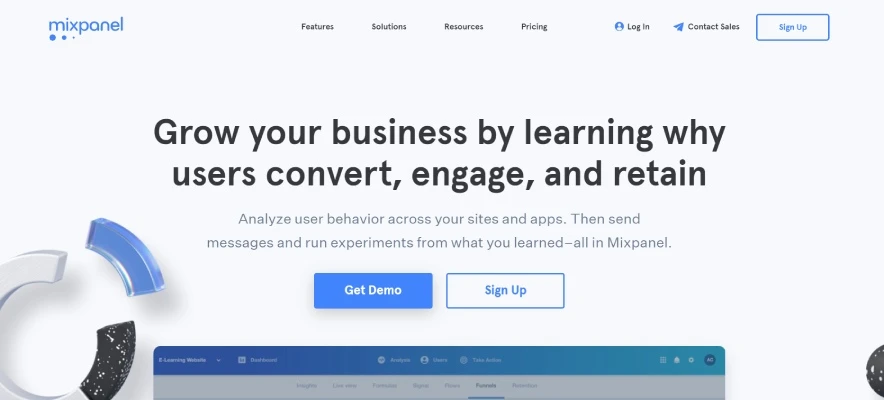 8. Metrilo:
Metrilo came to picture in 2014 and has fabricated strong analytical impacts on others. Metrilo is useful for taking confident growth decisions faster; amplifies customer engagement for enlarging eCommerce brand images and foot-steps.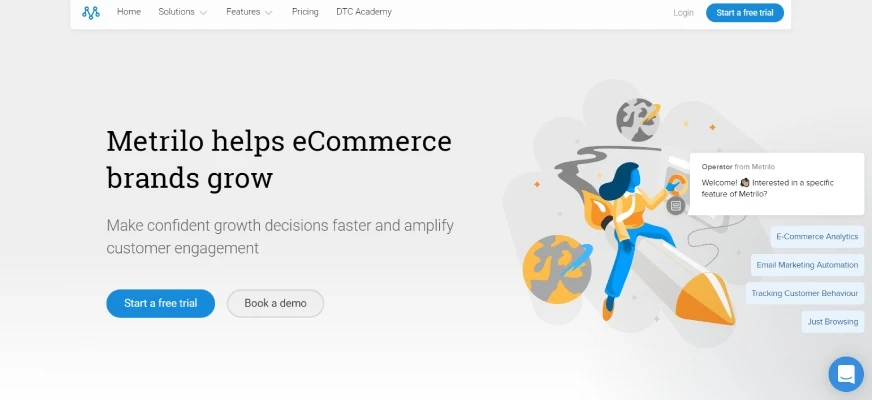 9. Custora:
Custora plays a remarkable role in the list of analytical competition, it takes control of customer acquisition, customer loyalty, and solves buyer's problems of customers churn for amplifying conversion rates to 10 xs faster.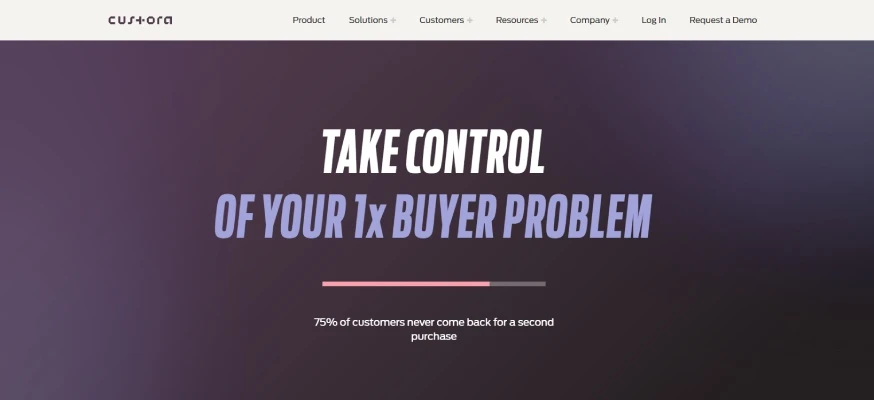 10. Visual Web Optimizer:
Visual Web optimizer is simply useful for accelerate growth ratio by delivering optimized digital experiences metrics. These Metrics will discover insights, test ideas, and help to improve engagement for your customers.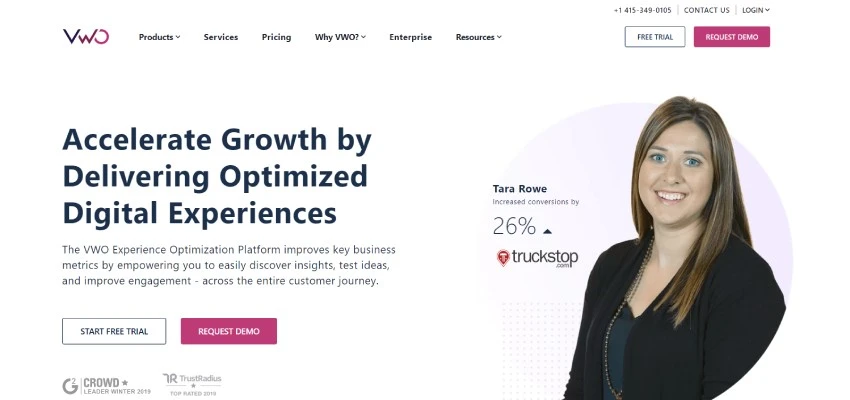 11. Woopra:
Getting laser-focused real-time customer analytics is not a nightmare anymore, this is why Woopra has been launched. Woopra offers end-to-end customer journey analytics, with not complex SQL queries. It will directly answer your queries to make a smart decision, a fast, data-driven approach.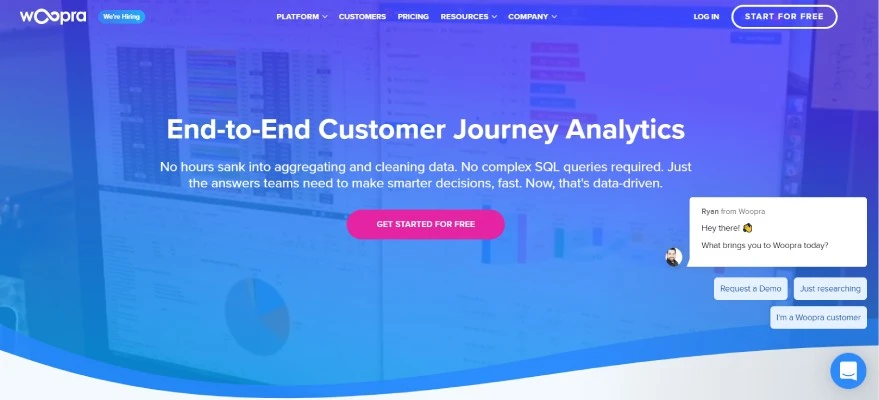 12. Hotjar:
Hotjar is second last in the list, which primarily concerned for providing a fast and visual way to understand your users every move, uncover insights and help you to make the right changes.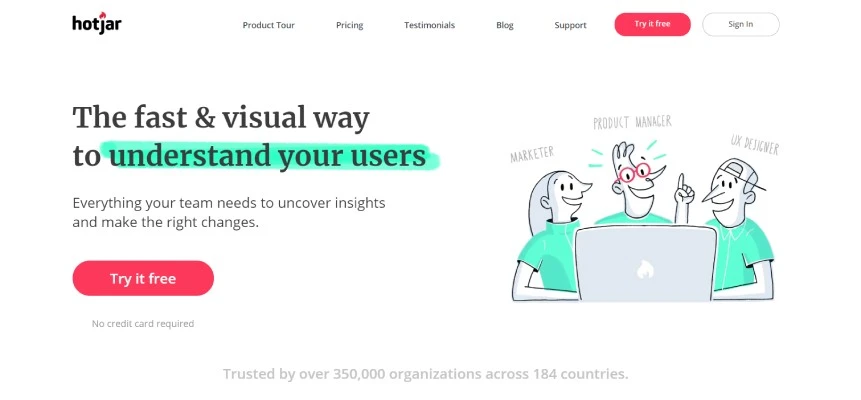 13. FullStory:
Fullstory instituted back in 2014 with the primary aim of catering customers digital experience in a profitable way that it will solve problems, finds answers, tune customer experiences with easy to use digital intelligence for expanding the business journey.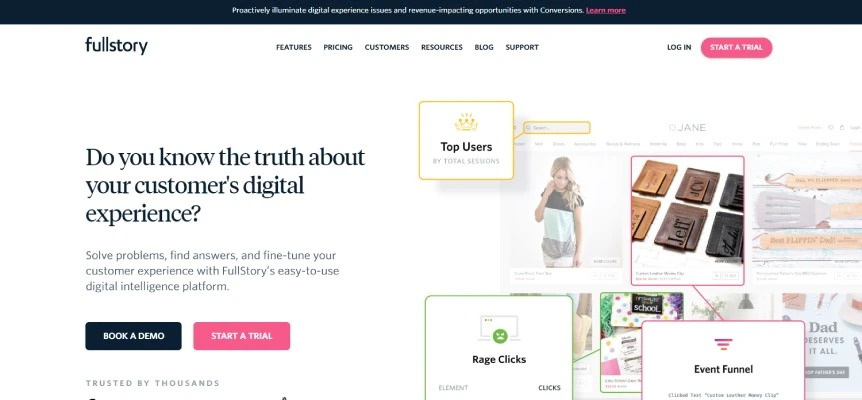 Final Words:

Now that you know the factors important for your company and the various tools available in the market for e-commerce Web development. Therefore, you can compare hassle-free with varieties of contrast and evaluate each tool appropriately. As of now choosing perfect eCommerce analytics tools that gel your company's performance on a larger scale and easily business conversion rates are essentials. So, if you're in the dilemma of relying upon the best analytics tools then reaching out to professional agency; that might be beneficial, which saves your time and get you the real-time genuine solutions? Hit us UP.