An online store is the latest trend that opens up numerous opportunities for reaching out to your potential customers throughout the world; whether you're a musician, or agency, or small business holder or well-established firm best eCommerce marketing tools would be a fundamental part of your business for flourishing it to the upgraded level.
Precise marketing tools or tactics enable you to interact with prospective audiences, which landed on your website and perform the required actions to be done correctly. Though, this can be achieved only with the use to suitable eCommerce marketing strategy; you have to decide which of eCommerce tools plays a collaborative role for hitting your targeted clients and which one offers you beneficial plans with compared to competitors.
Factors to inspect closely just before opting eCommerce marketing tool for your eCommerce business:
Offered Competitive Analytics data
Competitive data will get you the accurate set of information about what to target and where to target. It is obligatory to obtain fact and figure while intending marketing strategy, so marketing tool must have to provide productive analytical figures that must be beneficial for futuristic agenda.
Dashboard is the first thing, which will appear to you after logged in; dashboard should display vital aspect like keywords relevancy, total analytics for performed or executed strategy and so on. Dashboard will guide you for deciding the next plan would be, as it will cater materialistic vision according to your necessity.
Integration allows your website or software to be run fully-fledged with selected marketing tools or software. Hence, it is essential to figure out the platform dependency depending on your business's online presence.
Additive Marketing Features
Offered Marketing characteristics play an essential role, so you must have to think twice before making a final judgment for opting any of the eCommerce marketing tools. Features should increase the pages views, customer engagement, conversation rate and most importantly personalized feel for your campaign, and other relevant activities.
Now here, the question is "how will you get introduced to the right eCommerce marketing tools based on your business demand?" For you, we have gathered some of the essentials marketing tools which might help you to entertain the earmarked milestone and cultivate conversations on the store.
Related: E-commerce Content Marketing Tools

1. ReferralCandy
ReferralCandy offers word of mouth marketing methodology which will empower sales effortlessly. It allows you to reward your customers for referrals along with actionable analytics, and detailed dashboards.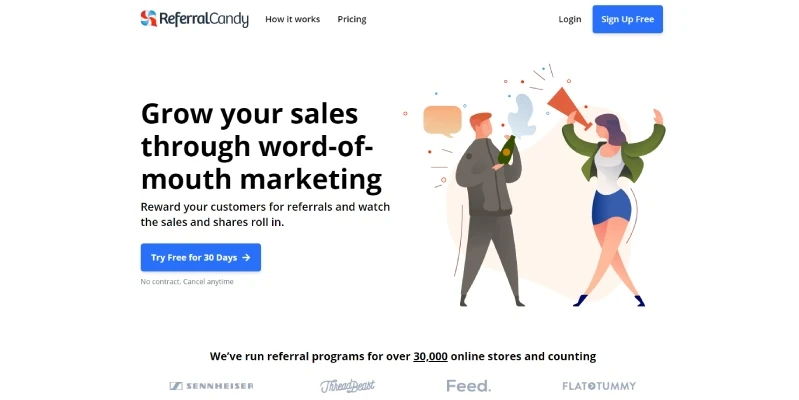 2. ISpionage
ISpionage allows you to look into your competitor's traffic and open up their conversation strategy which hits on targeted audiences with the use of profitable keywords and increase conversion rates.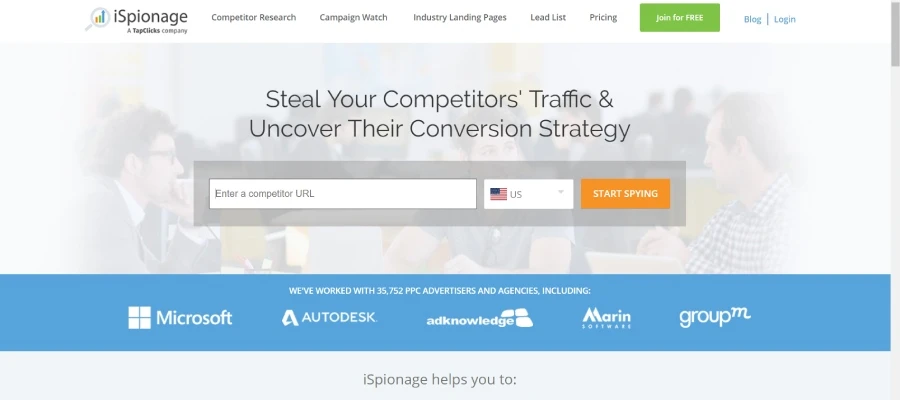 3. Prisync
Prisync offer pricing for software that helps you to listen, understand your competition, optimized the prices, and maximizes the revenue from the single dashboards which allow you to analyze competitors fresh prices seamlessly.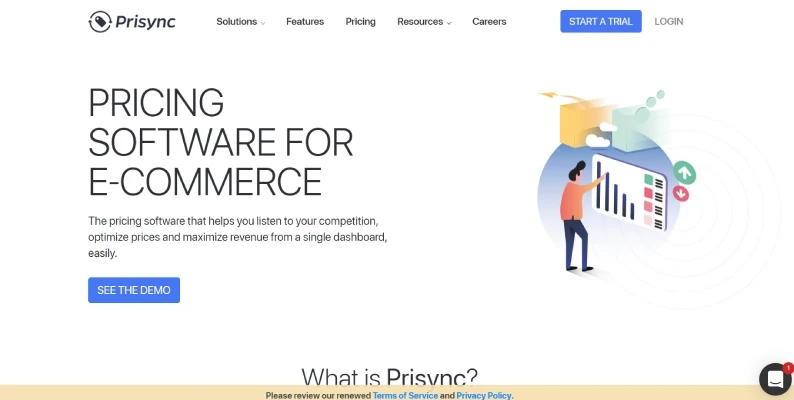 4. Keap
Keap privileges an automated and regular follow-up chain that organizing client's information and business-oriented communication at a single place for creating a repeatable sales process from appointments to the final quotes thing for winning more business.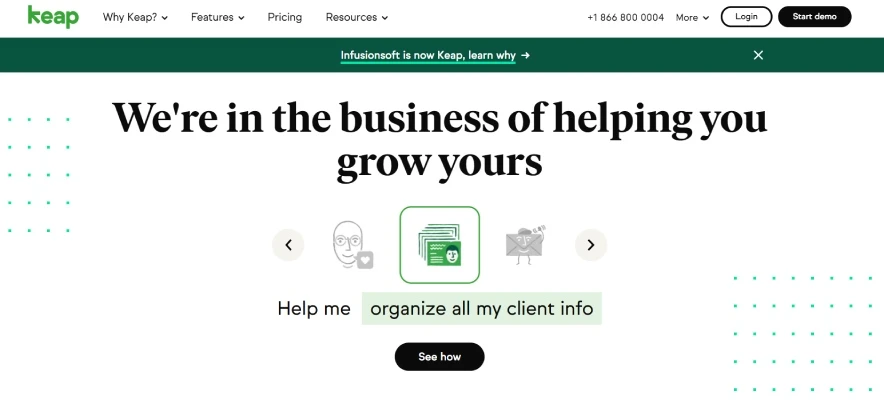 5. MailerLite
MailerLite Create, conquer, automate, personalize, optimize and manage email marketing in a trendy and new way of acquiring your target with handsome ROI.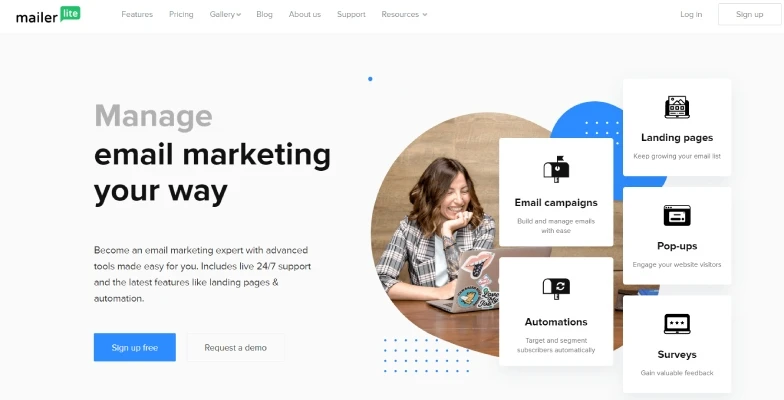 6. Rejoiner
Rejoiner platform manages the email workflow with hands-on email marketing consultation for regulating email flows and delivering them on time with personalized touch/feel.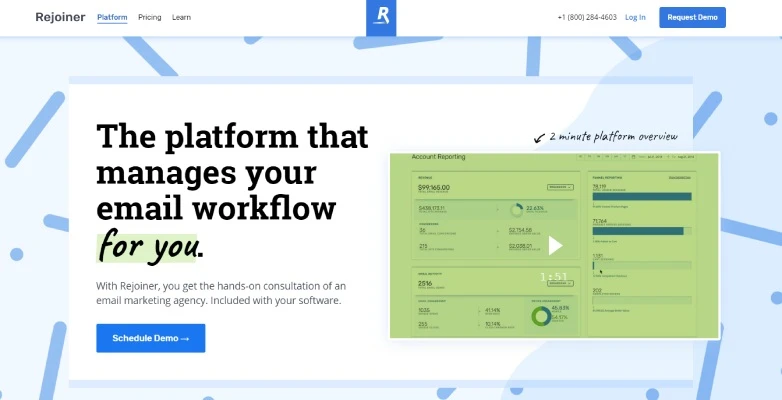 7. TaggShop
TaggShop is a visual commerce platform empowering its B2B clients to discover, aggregate, and curate, their most engaging user-generated content from multiple social media platforms and display it as shoppable content.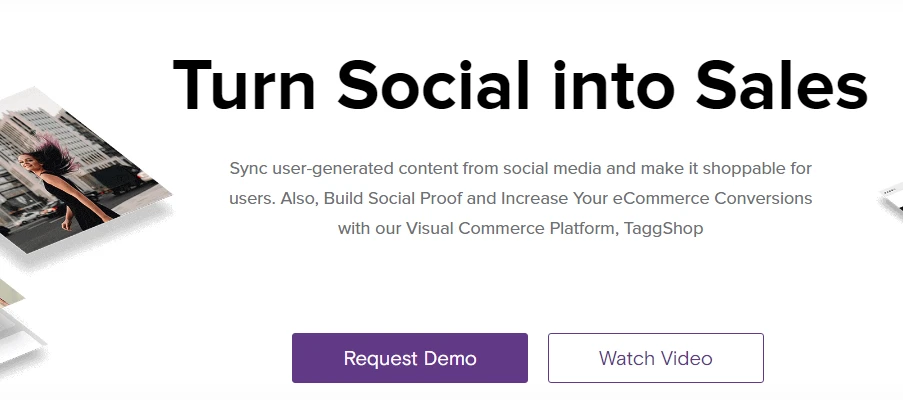 8. YoGrow
YoGrow proffers simple eCommerce Analytics insights for businesses that keep sales and growth on track, measures live performance, readable email report and get you the comparison again past months or years to see data for identifying latest buzz.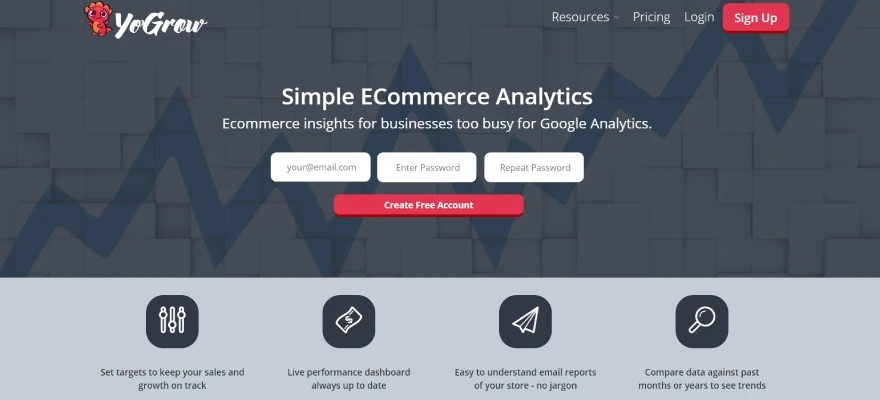 9. StoreYa
StoreYa automates marketing strategies which drive more traffic and expand your conversion rates for getting targeted audiences to your store.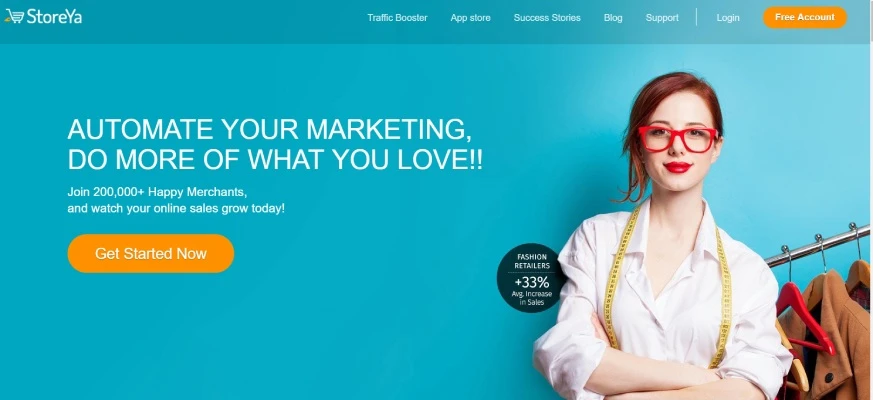 10. DotDigital
DotDigital furnishes engagement interface for your targeted customers to empower your team to turn customer's data and insights into personalized Omni-channel marketing campaign for generating more revenue.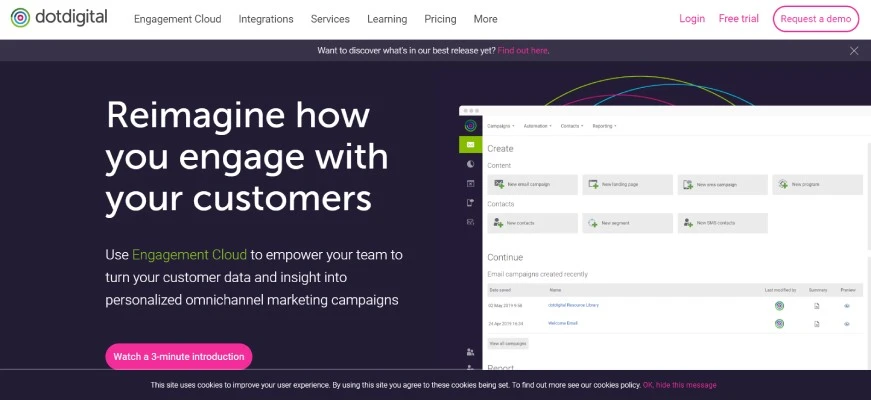 11. EKM
EKM proffers platform for selling online with your own easy to use online shop which continuously improves unique evolution mode and set up quickest cum easiest way to sell products online without hassle.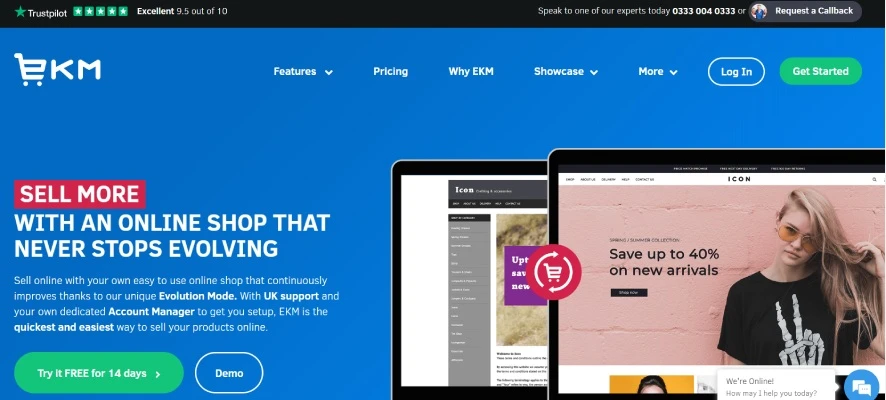 12. Promo
Promo is world's renowned leading video maker, who allows professionals to grow their business with videos via generating leads with a creative hub that provide feasibility for promoting anything, unlimited videos along with endless creativity.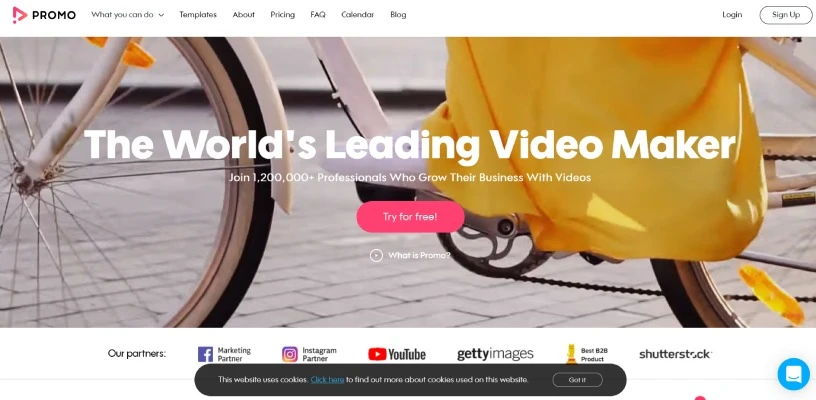 13. Reactful
Reactful expands page views, leads captured with AI-driven personalized approach for providing fascinating experience and flourishing engagement with intended effective conversions.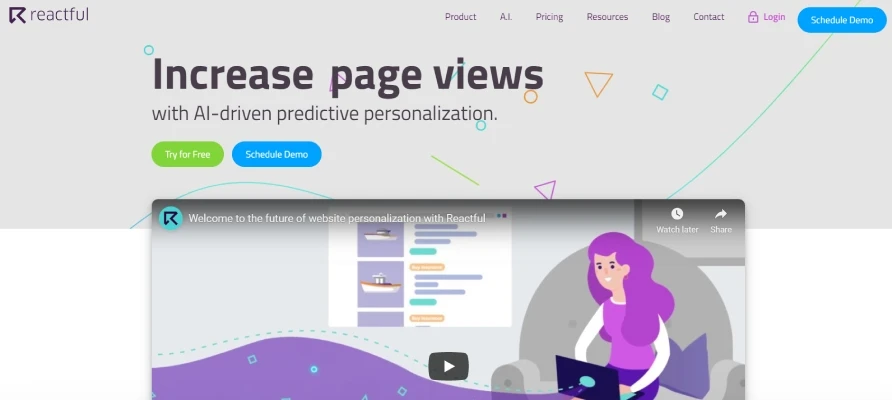 14. Banana Splash
Banana Splash is one of the smart mobile lead generation solutions that grow mobile web conversions fast and optimizes sales, leads, downloads and registrations for the store.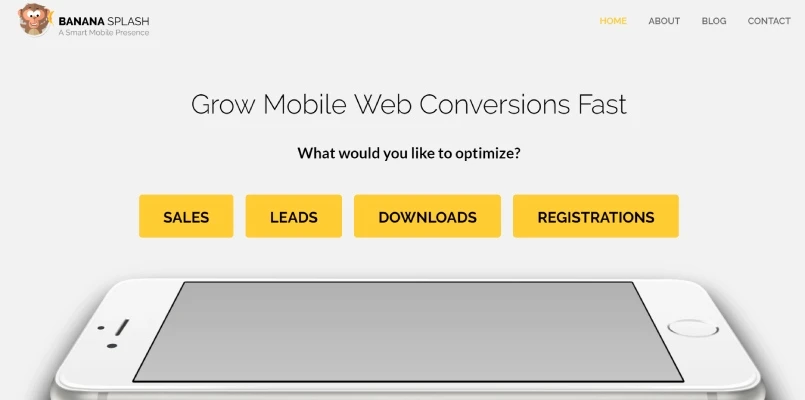 15. Triberr
Triberr is a content marketing platform that boosts up the contents and social reach through the power of tribes for professional bloggers and influencers for getting more shares for enlarging the social presences.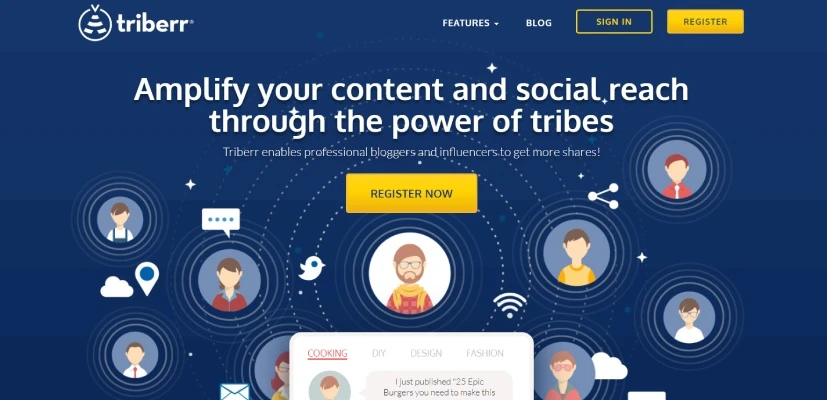 16. Analisa.io
Analisa is Instagram AI Analytics solutions that scrutinizes real-time competitors social strategy, audience demographics, influencer demographics, GEO trend heatmap, optimal schedule and content for brand marketers, agencies, influencers, and media publishers for enhancing marketing tactics for result-driven approach.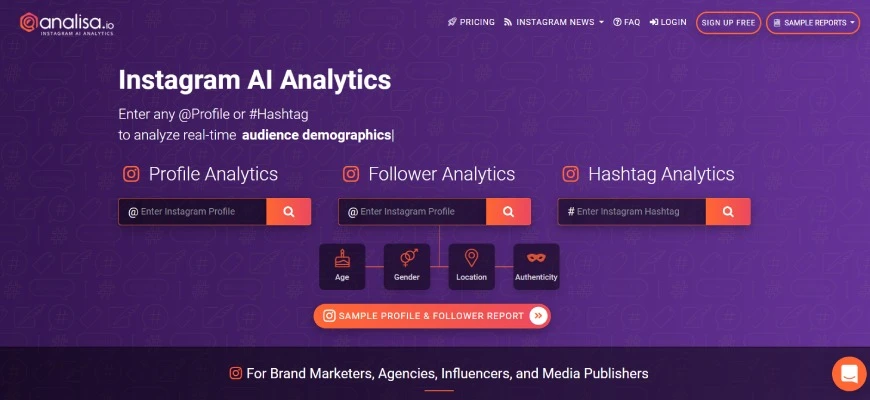 17. Brand24
Brand24 proffers competition tracking reputation management, hash-tag monitoring thing became easy for getting instant accesses to online mentions, social mentions, and review and grow customer satisfaction.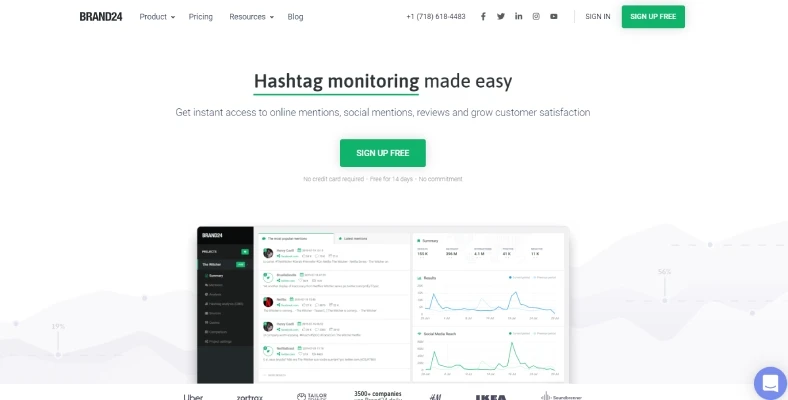 18. Everypost
Everypost module easy to curate visual content from a pool of sources, customize and schedule posts that take greater control on the social pages. It offers all-in-one simplest and most convenient publishing solution for sharing multimedia content across a variety of social platforms.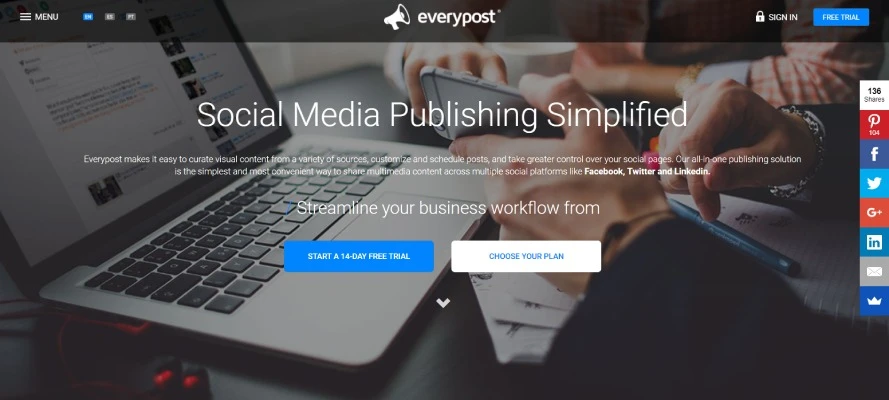 19. Trend Spottr
Trend Spottr helps to predict emerging trends, viral contents, the key influencers for any of the topic in real-time across or from the social web, most beneficial for global brands, agencies, and marketers for optimizing trendy and vital aspects for reaching more audiences.
20. Dasheroo
Dasheroo privileges best business performances metrics from the application on user-friendly cum beautiful dashboard through which you can access and monitor all your KPI data in one place without any hassle.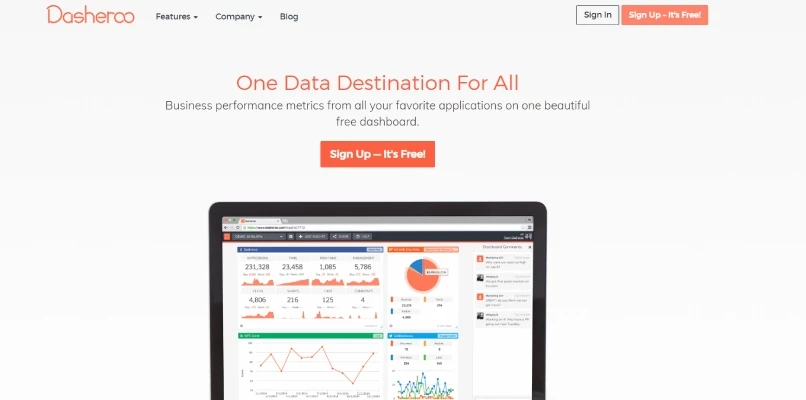 21. Quuu
Quuu is one of the finest sources for content and only place where each of the pieces has been hand-reviewed in a house for sharing the contents on vast media with the use of social media to reach many of the audiences.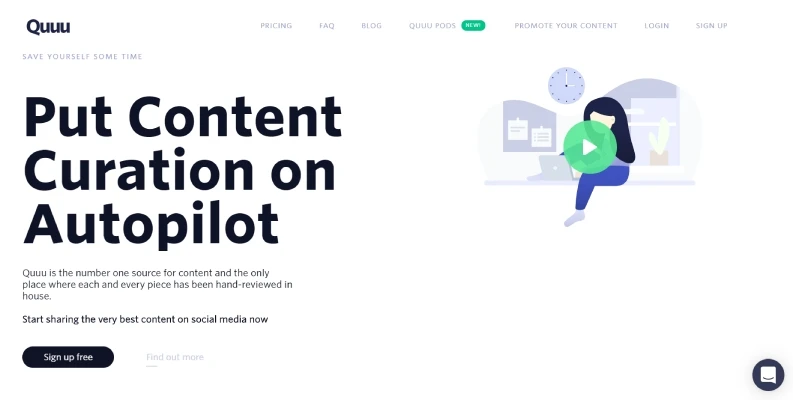 22. Nutshell
Nutshell is sneaky powerful CRM tool which stimulates multiple sales pipeline, personal email sequences, one-click phone dial and recoding and funnel, activity reports on time for optimizing your team's effort, focus and time for building client relationships.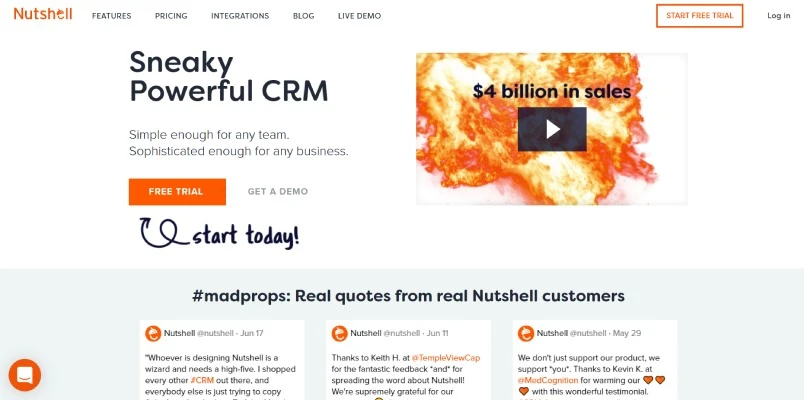 23. Citation Labs
Citation Labs is one of the renowned enterprise link building agency, tool and campaign incubator for defining authorized content, outreach which ultimately focuses on targeted audiences for hitting sales done.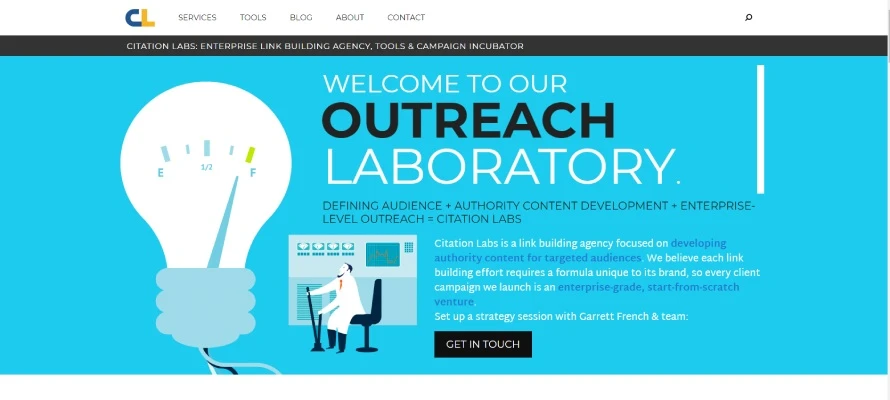 24. Assistant.io
Assistant.io is booking optimizing tool which book meetings with one email, no back and forth, no double booking and most amazingly it's free that can be done with ease.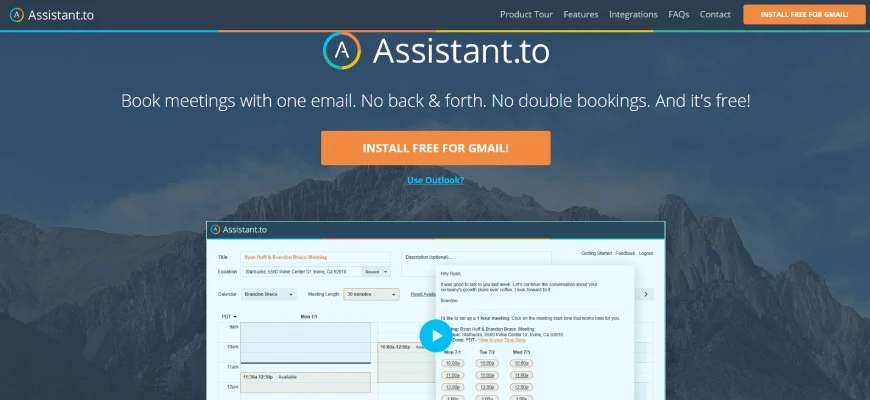 25. Buffer
Buffer aids to build up audiences by planning, collaborating, and publishing thumb-stopping content that caters meaningful relationship that enlarge the brand's presence on social media.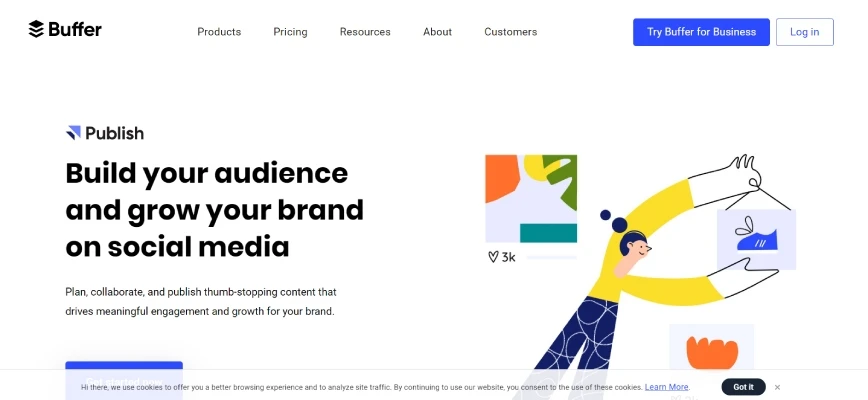 26. Sumo
Sumo is one of the functional ways to turn your visitors into eCommerce customers by just mentioning your website's URL with the use of any of the priced version, which will guide you the fundamental tactics for converting visitors to real or genuine buyers.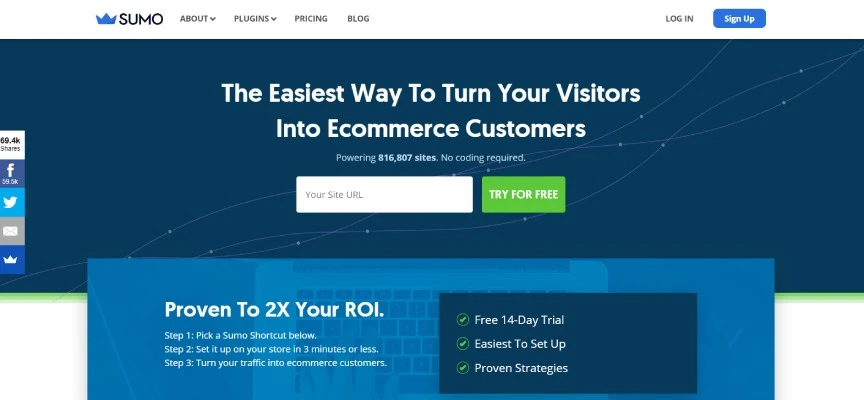 27. Campaign Monitor
Campaign Monitor offers stunning emails service which is radically easy to create, send the impact of that measure of the already executed marketing campaign.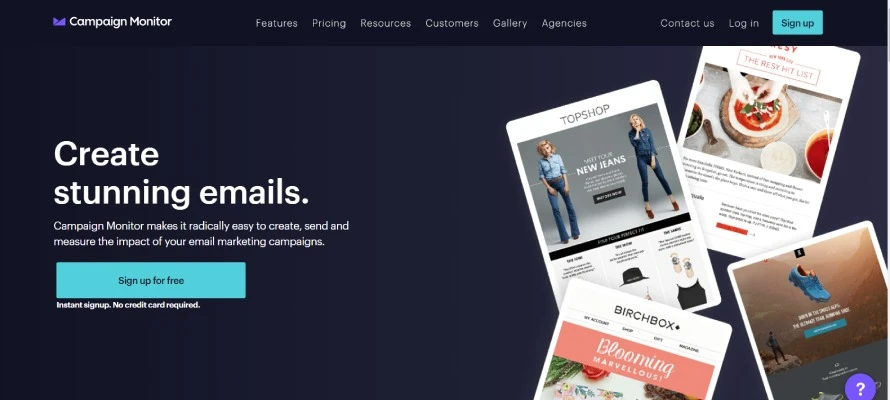 28. Antavo
Antavo is a loyalty program platform for retail businesses that build engaging, Omni-channel loyalty programs for turning customer's data into a personalized experience through recognition loyalty programs.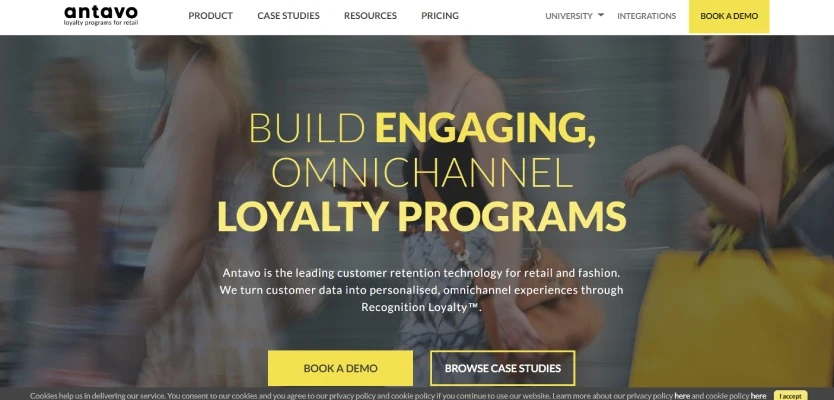 29. UserTesting
UserTesting furnishes proven customer experiences along with human touch that talks to your customers as they actually engage with your products, apps, messaging for making better decisions and more of customer-driven approach.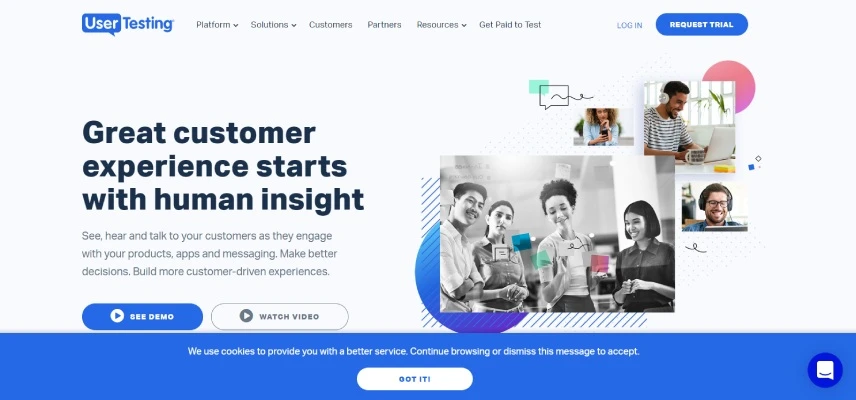 30. Exit Bee
Exit Bee extremely useful for smart exit ads which helps to re-imagine the possible stuff while displaying advertising and on-site retargeting is one of the best ways to converting lost visitors into customers for increasing sales conversions of the business.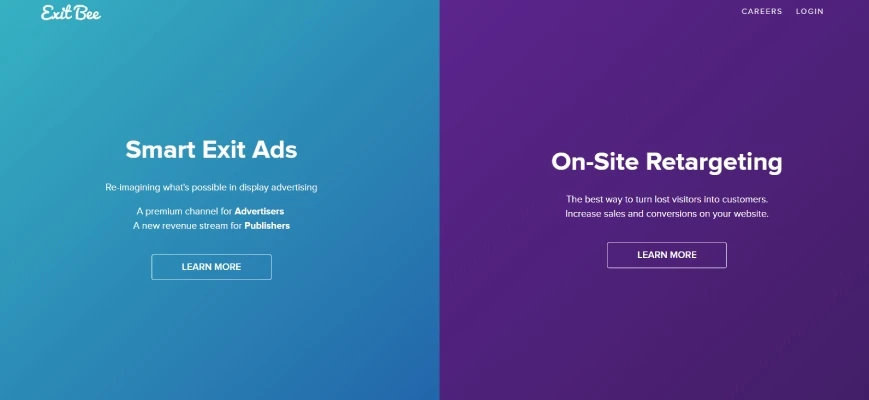 31. Instasize
Instasize is a toolkit for social creators which help to create visually engaging photos and videos for expanding and enlarging social audiences and achieving business goals.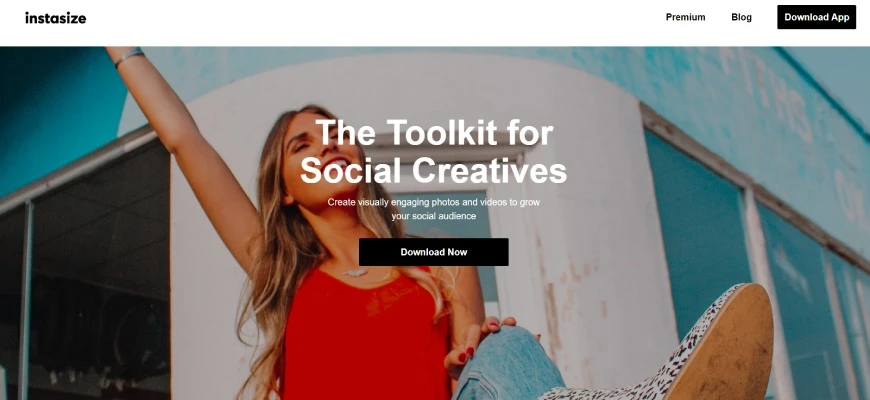 32. Omnisend
Omnisend is an omnichannel marketing automation platform built for ecommerce. This platform provides a complete solution for connecting your ecommerce business with potential and existing customers across multiple customer journey touchpoints.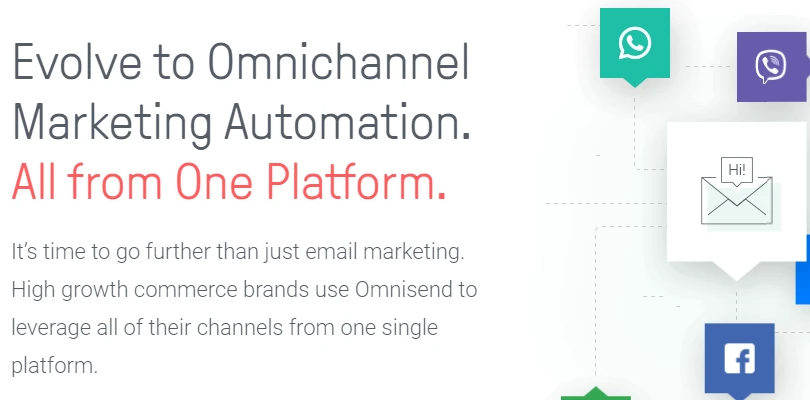 Opting best and reliable marketing tools for your eCommerce website is a really tough thing to deal with, though considering your business website, demand, Strategy, and future expansion you can rely upon them, which sooner or later helps to attain your business objectives along with easy to use interface exchange possibilities.