When we talk about digital online businesses, we usually mean eCommerce, which has always been about selling and buying things via the internet – and is now a must for most merchants. In addition, online marketplaces have become increasingly popular in recent years, demonstrating that transitioning from e-commerce to marketplace can be a turning pinpoint for businesses in today's fast-paced digital environment.
What is the marketplace model in e-commerce?
Marketplaces eCommerce are online that allow a big, dispersed group of consumers and sellers to find and transact with one another in a fast, transparent, and secure environment.
"Marketplace model of e-commerce" denotes "an e-commerce firm providing an information technology platform on a digital and electronic network to operate as a facilitator between buyer and seller," according to the FDI policy guideline.
The marketplace model's fundamental feature is that an e-commerce company such as Flipkart, Mesho, or Amazon will deliver a platform for shoppers to connect with a limited number of merchants. When a person purchases a good from Mesho, he is acquiring it from a Mesho-registered vendor. The product isn't immediately available. Mesho does not sell the goods directly. Mesho is merely a website platform where a buyer and a seller meet.
Inventory management, stock management, and shipping, among other things, are not expected to be actively handled by an eCommerce company.
What is e-commerce?
In a typical eCommerce firm, the owner sells their merchandise and oversees all aspects of the operation, from purchase through delivery, as well as everything behind the scenes – storage, payment processing, logistics, and taxes, to name a few. To conclude, the owner of a B2B eCommerce Development agency is responsible for ensuring that everything is functioning smoothly and that the order reaches the intended recipient. The site's owner is the sole vendor in this scenario.
Why Choose E-commerce Marketplace Model?
It's a win-win situation for everyone involved. Given that the seller is liable for its sales and orders, a marketplace operation allows the owner to expand the business to new areas and segments while generating incremental revenue with little effort and risk. In addition, selling on marketplaces is a means for third parties to add an extra sales channel to display their items and make them available on reputable and well-known websites. As a result, they'll be able to contact many potential clients they wouldn't be able to reach on their own.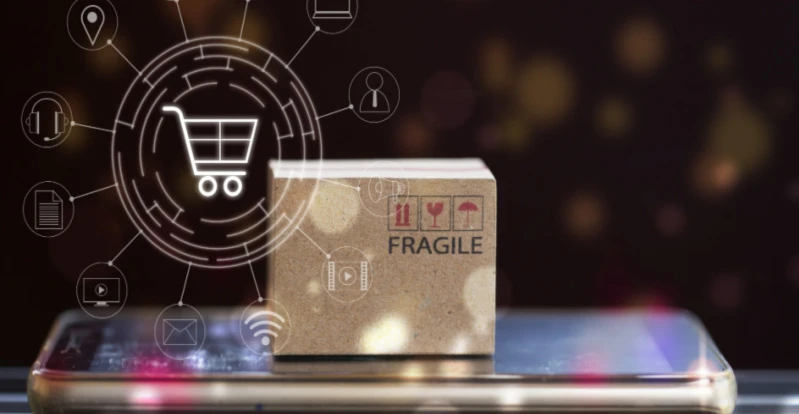 More Benefits of Choosing Marketplace for B2B and B2C Sales:
1. Make Your Business More Efficient:
You can raise the efficiency of your eCommerce marketplace model by integrating Enterprise Resource Planning (ERP) software and other solutions. These aid in offering a better user experience, such as a more convenient buying experience for customers, a greater focus on genuine customer support functions, and eliminating data rekeying in separate systems. It improves order throughput while lowering the risk of errors.
2. Sell To More Customers:
Compared to standalone eCommerce stores, a marketplace is typically accessed by a more significant number of customers regularly. Even though many individuals are browsing these markets with no intention of purchasing the things in which you specialise, there is a chance that they will come across your offering and buy it. It may result in impulse purchases and bring your business to the attention of new clients.
3. Low Starting Cost:
Because the marketplace provides everything in one place, the retailer is just required to make a few small investments. As an outcome, selling on a Marketplace is much less expensive than selling on your eCommerce website.
4. Increase Brand Visibility:
Customers will be unfamiliar with your brand and products if you are a newcomer to the eCommerce business. You will undoubtedly require market recognition. Marketplaces like eBay, Etsy, and Walmart help you build your brand and visibility by displaying all of your products on their website.
5. Easy Expansion of Your Business:
By making new sales channels and reaching new parts of the market, a properly built and featured eCommerce marketplace will assist your company in growing and scaling to satisfy market demands and consumer expectations.


6. Diversify Your Customer Base:
Your loyal customers are familiar with your brand and will continue to suggest it, but it's a profile you've carefully researched previously. Please contact buyers you'd never met before or experiment with different demographic groups to find new sales opportunities.
7. Automate Your Processes:
A marketplace's primary source of revenue is the commission it receives from sales. As a result, it necessitates a high level of automation. As a result, significant documentation is unnecessary because all actions may be completed immediately on the platform.
8. Variety of Payment Options:
The marketplace provides a variety of payment and delivery options for speedy purchases. A seller does not have to worry about shipping when selling on many platforms.
Many markets now offer dropshipping as a popular option. In addition, some marketplaces allow merchants to add their shipping methods, while others will enable them to use the marketplace's shipping services.
9. Gathering Market data:
Ecommerce marketplaces not only improve brand exposure to new customers but also provide data on sales. Brands can use information such as click statistics, reviews, and other metrics to improve their products and services.
10. Data Analytics:
One of the most useful components of having an eCommerce marketplace site is the ability to watch client activity while they shop. You'll be able to evaluate which aspects of your business are functioning and which should be eliminated using data analytics, helping you make better business decisions and improve the user experience.
In reality, technology like cloud computing, storage, and predictive analytics is no longer a luxury but a need. As more B2B and B2C firms transition to digital, the race to adopt innovative technology will force eCommerce B2B and B2C vendors to rely on data analytics to guide their overall purchasing experience.
11. Better Stakeholder's Management:
From consumer data to order completion to inventory control, running an eCommerce marketplace site allows you to handle everything in one location. Your eCommerce platform can assist optimise B2B operations and improve the consumer experience by providing choices for automated sales processes between firms, suppliers, and distributors.
B2B and B2C merchants can even integrate their mission-critical systems, such as POS and ERP, using Marketplace platforms' extensive APIs. In addition, the platform's current technology allows you to connect with your existing business tools and methods via pre-built, one-click interfaces or tailor your automation with our APIs, rather than starting from scratch.
12. Enhance User Experience:
Customers now anticipate a similar experience on other eCommerce online applications, whether shopping for business or pleasure, because eCommerce marketplace behemoth Amazon.com has set an excellent immersive customer experience standard. Although B2B buyers may have distinct experiences, their websites still have a superior, intuitive design, extensive material, and engaging capabilities.
13. Customer Services:
The retailer can use the eCommerce marketplace to improve its customer service. Self-serve portals providing account, order, history, and tracking information can be accessed through these platforms. In addition, a comprehensive eCommerce site can display customer-specific products, services, and pricing based on customer login credentials by integrating with an organization's enterprise resource planning (ERP) system.
14. Trustworthy:
Many eCommerce professionals may disagree, but some may benefit from it. A marketplace like Amazon is a safe and secure location to conduct business. They offer confident payment choices and are integrated with various payment channels.
Similarly, PayPal security is used by many online marketplace sites. It is the most reliable payment mechanism on the planet.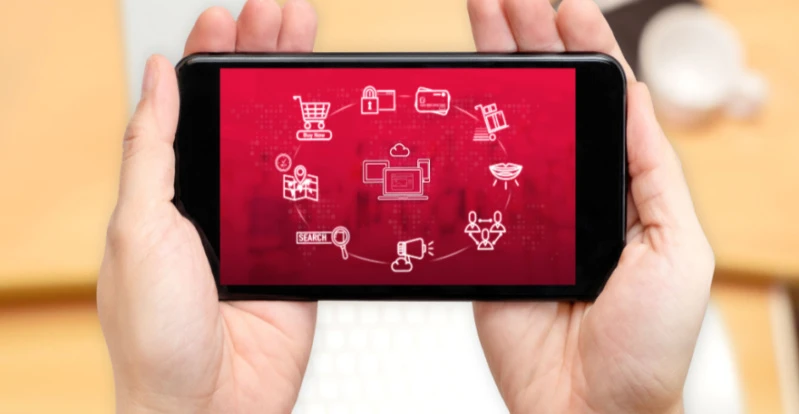 Must-Have Features for Your eCommerce B2B and B2C Marketplace Website:
1. Advanced Search and Filters:
Extensive search and filtering are critical, especially when a consumer is still deciding whether or not to buy a product. The user can naturally identify the perfect product thanks to the well-organized search and filters.
You may ensure faster and more specific search results by using bespoke techniques. It's also crucial to offer a variety of ways to see product lists and tailor the navigation experience.
Another tool that might help your marketplace grow and become more user-friendly is category filtering. The simple fact is that the more options people have, the longer it takes them to choose one. Filters can help limit these alternatives while also increasing conversion rates.
2. Dashboards for Vendors:
The key contributors to your multi-seller marketplace are vendors. The more vendors you attract to your website, the faster you expand. A large number of merchants means a wide range of products on your site. As a result, you should provide ample opportunities for people to sell their wares on your website.
You should provide a complete and personalized dashboard for each seller on your site. They may manage their business from here, including uploading and changing products, shipping, customer communication, and more. Maintain a simple and efficient workflow for all operations so that they can understand and handle anything without difficulty.
They should also be able to see all of the updates and reports on their dashboard to get a quick overview of everything.
3. Mobile-Friendly Site:
Your website must support all screen sizes. In addition, buyers must be able to view the site in its entirety and navigate it easily using a variety of mobile devices. They'll go somewhere else if that doesn't happen.
According to recent surveys, nearly half of people prefer to purchase on their phones rather than in stores. This statistic emphasizes the significance of transitioning to a mobile-friendly eCommerce industry. Furthermore, a mobile-friendly website will improve the experience of your clients. It establishes you as a reliable source of information, services, and goods.
Vendors will be more willing to add their products to your site because of this. They can not only provide better service to their consumers, but they can also manage their online store from their phones.
4. Social Media Sharing:
Social media has grown into an effective tool for promoting your company abroad. You might also include social media buttons in your multi-vendor marketplace. As a result, visitors may effortlessly share your site and their thoughts on various social media networks. It will boost the value of your brand. The more people know about your brand, the faster it spreads.
Depending on your target audience, you can include prominent social platforms like Facebook, Twitter, LinkedIn, Reddit, Instagram, and others.
5. Diverse Payment Options:
Your marketplace should provide users with a variety of payment options. Additionally, choose online payment solutions compatible with eCommerce platforms and provide global coverage. Perhaps Paypal, Stripe, and Bank Transfer can be integrated into your eCommerce site. Alternatively, depending on your customer's accessibility, you might use various local transaction techniques. So that visitors can choose their preferred products and pay for them immediately on the website.
It simplifies the customer's life. They can also shop or transact with ease on your site. Unfortunately, it's both time-consuming and easy to use. Before setting up the payment gateways, you should consider the vendor's preferences.
6. Testimonials, Reviews & Ratings
The review area is one of the most powerful components of an online marketplace platform. User testimonials are vital in decision-making and have been shown to increase purchases.
Before ordering something online, almost all of us look at the reviews and ratings. It could be restaurant cuisine, items from an online store, or any other services we require. It would be great if you also made it possible for visitors to leave comments or ratings for any vendor or product.
It assists your multi-seller eCommerce site in gaining visitor trust and responsiveness. In addition, authentic user evaluations encourage potential clients to finalize their purchases on your site. It's an excellent method to strengthen your consumer relationships.
7. Product Description Pages:
Nowadays, search engines are complex, and customers are more likely to search for specific products rather than randomly browsing your site.
Adjusting the marketplace's structure and description language to SEO standards, and boosting the Product details pages instead of the Home or Category pages, is a popular marketing approach.
Detailed Product pages should include a clear explanation of the product and its provider; critical aspects of the development should be highlighted; navigation, content, and other elements should be straightforward; and high-quality photos, videos, and product reviews should be included.
8. Online Order Tracking Feature:
Imagine what it's like to wait for a delivery of B2C items with the added pressure of managers, warehouse personnel, and accounts chasing you down.
Even if it's standard practice to give customers an email with a tracking number, consider how you may exceed their expectations.
Not just for the person on order but for all stakeholders at your customer's firm, an online order tracker detailing each step of the order process and its current progress can be highly beneficial.
9. Easy Checkout:
A simple checkout process is one of the most effective aspects of an online marketplace.
This is where the sale occurs, and many clients may abandon their purchase. Every website wants to reduce the risk of cart abandonment, so features like guest checkout, flexible payment methods, the ability to retrieve address information, and even repeating previously made orders can help. The objective is to make the process as simple and convenient as possible for customers.
10. Data Privacy:
To begin, make sure your eCommerce site has an SSL certificate. It ensures that the browser and the server have a secure connection. After that, take care of the rest. Also, keep all of your customers' information private. They trade a lot of confidential data on your site during purchasing.
Conclusion:
As a result, thorough market research, user research and testing, and other efforts to understand the user and their needs are critical stages in the development of online markets. The best online experiences prioritise the demands of their customers, striking a balance between form and function, as well as style and content.