If you want to establish a wholesale or manufacturing firm, you'll need to create a website first. And it all starts with an easy-to-use platform where you may lay the foundation for your ecommerce b2b platform. You can have access to various platforms with just a single click. However, going to the search engines without any specific notion or guidelines for the perfect platform you're looking for must be exhausting.
You may be drowning in the sea of information on the Internet. It isn't just you who is experiencing this. Many aspiring B2B wholesalers confront similar challenges before launching their first eCommerce venture.
Don't be concerned!
This article is for individuals who don't have time to surf through a plethora of websites in search of a suitable platform. Here, you'll discover what features to look for when picking a platform and what are the top b2b ecommerce platforms for wholesalers and manufacturers.
B2B Ecommerce – Brief:
B2B ecommerce solutions can provide an effective digital presence for manufacturers and wholesalers, which significantly increases their online visibility, driving more traffic to the website. B2B ecommerce platforms have built-in features to support a complex sales process that frequently involves multiple decision-makers, price negotiations, and sales personalization.
When B2B buyers evaluate ecommerce solutions providers, they mainly consider the following pointers:
Features or functionalities (73%)
Pricing (72%)
Reviews (59%)
Deployment time or ease of use (56%)
The provider's ability to solve a pain point (47%)
Few inherent functionalities provided by b2b sales platforms:
1) Ordering in bulk:
Pricing standards are based on the volume of orders placed.
The minimum and maximum order volume that can be placed.
Availability of product bundling.
Availability of shipping facilities at multiple addresses and times.
2) Product research conducted independently:
Navigation via the catalogue and availability of filtered search.
Diverse content that may be viewed and downloaded.
Non-technical individuals can utilise this content builder.
Integration with a PIM system to handle multi-sourced product information and distribute it to buyers.
Availability of quick order by SKU.
3) Assistance in the Decision-making process:
One business account can have multiple roles and permissions.
Per account, there are multiple requisition lists.
Availability of demos or callback request forms as halfway conversion points.
Scope of order summary export for approval.
4) Buyer experience tailored to customer needs:
Segmentation by price.
Management of quotes and price negotiations.
Catalogues with personalised products.
Payment choices include online, on account, and in instalments.
Availability of multistore support to target buyers internationally.
Tools for quick communication between buyers and sellers.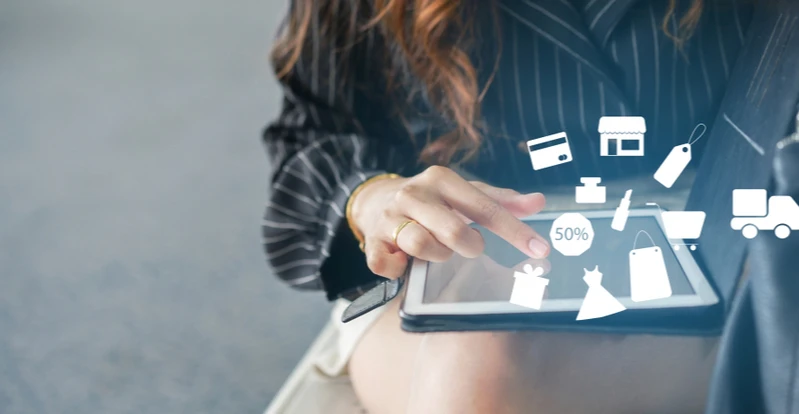 Top B2B Wholesale and Manufacture platform features:
A simple layout and seamless user experience:
You need a platform that is seamless and comprehensive, not one that is complicated and slow. When your consumers come to your b2b ecommerce website, they anticipate the same thing. Simplicity is required for a seamless user experience.
Don't get too caught up in the features and forget to take a look at the platform's layout. It should be simple to use, read and navigate. Customers will struggle to find the things they want if you don't make it easy for them to navigate your website.
Easy multi-channel data synchronisation:
It's nothing new to sell across many channels and platforms. Many online firms are using it, and the results have been fantastic in terms of sales and profit. Your future platform should be able to synchronise data from numerous sources. It will simplify your life because dealing with data from your wholesale business is not easy, especially when you need to switch from one channel to another to manage, control, and update data.
Flexible third-party integration in the backend:
You'll consider third-party modules, tools, or platform integrations when you start to optimise your website and make it better with extra functionalities that the platform doesn't offer. One of the best ways to improve personalisation in the customer experience and your selling process is a seamless integration of effective functionalities.
For example, to develop individualised communication with your customers, you can integrate email marketing into your website. You will earn more loyal consumers by sending individualised, target-focused messages.
A well-optimised content marketing strategy:
Content marketing is constantly changing. It will help you enhance brand awareness, customer loyalty, and brand value if you implement an effective content marketing plan. Content marketing and SEO are the two faces of a coin. So, it's critical to check for content marketing options in the b2b ecommerce software you choose.
A good platform should make diversifying and maximizing your content easy. Is it feasible to use this platform as a basis to integrate other forms of visual material on your website? If crucial elements, such as social sharing buttons, are impossible to include on your landing page, consider switching to another one.
Availability of easy communication and customer service:
Communication between online businesses and their customers is critical to the overall effectiveness of the sales process. Customers should be able to communicate with online retailers using features like Livechat.
According to Forrester's study, having questions answered by a live person while purchasing something online is crucial for a website for 44 per cent of online customers. If a platform doesn't have this feature, ensure that it can be integrated with third-party software.
Make mobile accessibility easy:
Modern retailers are catching up quickly in the field of mobile technologies since it provides them with several opportunities. According to experts, mobile eCommerce will account for 53.9 per cent of all eCommerce purchases by 2021.
In recent years, mobile adoption in eCommerce has been a huge success. And the trend is here to stay. Today to keep up with the trend, every e-retailer should choose a platform that supports mobile-friendly features.
Availability of flexible pricing plans and features:
When selecting the proper ecommerce platform, the price may be the last factor to consider. It depends on your budget, but after you've decided on the greatest fit for your wholesale business, you'll have more options that can flexibly meet demand. Typically, a b2b ecommerce platform will provide a variety of plans, each with its own set of costs and features.


Availability of various payment methods:
Keep in mind that you're running a B2B wholesale or manufacturing company with business people as customers. Their purchases will be distinct from those made by B2C or a limited group of customers. They buy in bulk. Therefore the quantity of money spent is significant, necessitating the use of an easy, safe, and quick payment option to make their lives easier.
B2B buyers prefer credit cards for payment, and the demand for longer payment terms is growing. Your buyers' favorable payments are undoubtedly not the same. As a result, you'll need various payment choices that allow your customers to achieve their business objectives.
Proper security features:
To secure your website and data from hostile assaults, choose highly secured b2b ecommerce solutions. One of the most important characteristics of any eCommerce platform is security.
Support system:
Even if the chosen platform is flawless and fits all of your criteria, you never know when problems will arise. Some issues are beyond your power to solve, so make sure your ecommerce b2b platform supplier provides comprehensive support.
How to choose the ideal B2B platform for your business:
You're familiar with the most important features of b2b ecommerce platforms. So, how can you choose a platform you won't regret later?
It depends – the most popular response that leaves you unsatisfied, but it's true. Which platform you use is determined by a variety of criteria, including your needs, business size, budget, and target customers. You'll obtain what you want if you immerse yourself in these elements to figure out what you need in a wholesale platform. However, you may get lost in the maze of your own business data and waste time doing nothing productive.
To figure things out, you'll need to be a lot more precise and clear-headed. The following questions will help you find the best b2b ecommerce website design platform:
What are your company's requirements?
Is the platform flexible enough to evolve with your company?
Is there anything noteworthy about the platform?
How can you obtain help if you have an issue with the platform?
How is your financial situation? Is the platform cost-effective for you?
Is the platform a positive experience for you and your customers?
Can it adapt to third-party integrations?
Is it safe to use?
Consider these factors, and you'll be able to understand what a perfect b2b ecommerce platform should seem like, as well as envision an ideal platform for your own company.
Top 5 B2B Ecommerce platforms for Wholesalers and Manufacturers:
We draw our comparison on findings from reputable and unbiased market research, as well as our own consulting expertise.
1. Magento Commerce for B2B:
Magento is a prominent open-source b2b ecommerce software for any type of business, with remarkable capabilities and scalability. Magento Commerce is basically a premium version of Magento Open-source. It uses Magento 2's intuitive built-in features to help you grow your business in the current eCommerce marketplace. With Magento's simplicity, you can create a website with a pleasing design and changeable content layouts without writing a single line of code.
Today, there are almost 250,000 Magento stores live on the internet. 12% of all online retail stores are using Magneto as their b2b ecommerce website design platform.
Magento Commerce has more features than the free Magento Opensource, such as enhanced marketing options, customer incentive programs, and targeted promotions. Magento Order Management allows large wholesale enterprises with various items, brands, stores, and warehouses to leverage their potential and provide seamless cross-channel experiences.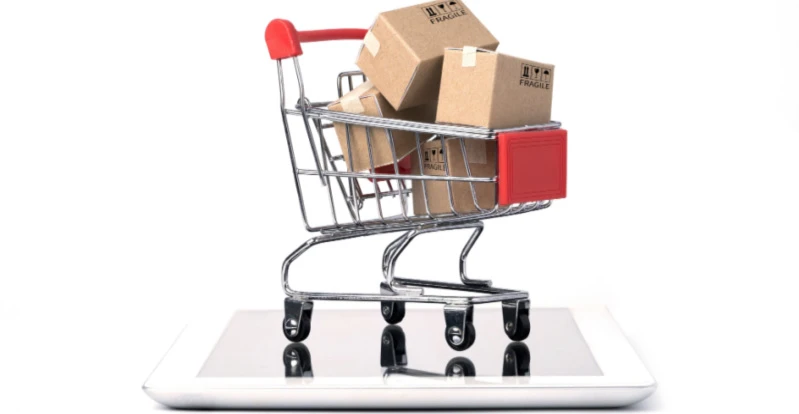 Features:
Create websites with robust content tools and in-line editing.
Add products to content pages quickly.
Product browsing is made easier with custom category pages.
Increase engagement and conversion rates easily on any device.
For more relevant experiences, it recommends suitable products.
Integrate with Amazon seamlessly to increase revenue
Easier inventory management.
Easier listing management.
Pricing:
The pricing is based on gross merchandise volume (GMV). And it starts at $3,999 per month for GMV, less than $5 million per year.
It is suitable for B2B companies expanding to B2C.
2. Salesforce B2B Commerce:
Salesforce B2B Commerce makes it easier for businesses to develop ecommerce storefronts tailored to large-volume online purchases from other businesses. Customers that buy products for their businesses through B2B commerce need convenient online access to providers.
Today, salesforce is the world's most prominent cloud-based software provider. It provides services to over 150,000 businesses worldwide.
Features:
Forrester ranks it first among b2b ecommerce software solutions.
Allows users to participate in the app creation and adoption by including visual modelling and drag-and-drop interfaces.
Up to 750,000 SKUs can be supported.
Offers order management across all channels.
Salesforce's B2B and B2C ecommerce platforms can communicate with one another.
Customize the user's experience.
Make use of the advanced ordering options.
Improve the search function.
Language, currency, and security can be customized on your website.
Pricing:
For B2B Commerce, Starter – $4/order
B2B Commerce, Growth – $6/order
B2B Commerce, Plus – $8/order
It is suitable for mid-to-enterprise B2B companies.
3. Сommercetools:
Commercetools is a premier b2b ecommerce website development platform, built on current MACH principles – Microservice-based, API-first, Cloud-native, and Headless. It allows you to personalise experiences to the exact demands of your organisation and its consumers.
Features:
Gartner and Forrester consistently rank it among the finest ecommerce software offerings.
A microservices-based architecture built on APIs.
To launch a storefront, you'll need an additional front-end application developed on any framework.
User experience and workflow design have flexibility.
Doesn't work for B2B businesses seeking for a turnkey, ready-to-go solution.
Pricing:
A 60-day free trial is available. Then the rates are available upon request.
It is suitable for B2B companies requiring unique website design.
4. Episerver B2B Commerce Cloud:
Episerver B2B Commerce Cloud was created for businesses to provide a great shopping experience for their customers. This tool significantly boosts the revenue of B2B wholesalers with built-in workflows and personalised experiences with data-driven recommendations.
Features:
Forrester and IDC have named it one of the top performers in the B2B ecommerce software market.
Manage product information and disseminate it over digital and offline channels with this Episerver PIM add-on.
Admin interface that caters to teams with varying levels of digital maturity.
Though it is currently available in North America only.
Pricing:
Request a quote from a vendor or register for a free demo.
It is perfectly suitable for midsized B2B companies with up to 10,000 SKUs.
5. Shopify:
Because of its simplicity and efficiency, Shopify has become a world-class eCommerce platform. The platform has provided several options for online businesses to sell their products easily. Apart from its straightforward design and configuration, Shopify outperforms its competition with its extensive sales features. Different marketing initiatives, such as Shopify email marketing, Google Smart Shopping, and Facebook Ads can help online store owners sell their products effectively.
Almost 1.7 million businesses worldwide use Shopify. Shopify ranks 3rd among all leading eCommerce software platforms in the United States, with a whopping market share of 10.9%.
Shopify also provides a time-saving and adaptable management solution for busy B2B business owners, allowing them to update and handle all of their critical data from a single dashboard. In terms of customer care, Shopify is unrivalled in the eCommerce industry. You can reach out to them 24 hours a day, 7 days a week, for assistance or expert advice.
Shopify also offers a variety of cutting-edge apps and responsive templates. You can get all the functionality you need for your eCommerce wholesale website by walking around Shopify stores.
Features:
Multiple websites can be launched from the same backend.
Customized pricing for advanced users.
Availability of numerous integrated apps.
Sell to anybody, anywhere, and through multiple channels.
Everything is controlled from a single dashboard.
Content marketing and SEO techniques can help you expand your audience.
Customers will be attracted by the built-in blogs.
Reports that provide you with a clear picture of how well your campaign is doing
HTML and CSS are fully editable.
Free shipping and flexible shipping rates.
Over 100 payment gateways are supported.
Create an account during the checkout process.
With a single click, you can fulfil one or more orders.
Automated store emails that may be customized to any design.
Integration of social media.
Ease of creating a multi-lingual website.
Pricing:
Basic Shopify costs $29/month
Shopify costs $79/month
Advanced costs $299/month
It is suitable for all kinds of B2B companies.
That concludes the list of b2b sales platforms for wholesale and manufacturing companies. I believe they will assist you in your quest to become a successful wholesaler or manufacturer. Think about the features that are most imperative to your company when picking which platform to utilise. I'm hoping you find the best solution. Best of luck!