One thing that successful B2B companies have in common is that they are aware of the B2B purchasing process and employ digital technologies to support it. It's simple to lose customers if your website can't distinguish you from your competition (Amazon, for example).
Despite the size and diversity of the B2B business world, a digital commerce system or a marketplace management platform can accomplish remarkably comparable things. However, you need an eCommerce platform with capabilities designed exclusively for B2B work if you want to provide the best customer experience possible and make it simple for others to conduct business with you.
What is B2B Ecommerce Platform
E-commerce platforms are software solutions that enable businesses to create an online store and sell their products and services. A B2B e-commerce platform is a platform that is specifically designed for businesses that sell to other businesses. There are many benefits of using a B2B e-commerce platform.
Perhaps the most obvious benefit is that it allows businesses to reach a larger market. With an online store, businesses can sell to customers anywhere in the world. This is a significant advantage over brick-and-mortar stores, which are limited to a specific geographic location.

In addition to a larger market, B2B e-commerce platforms also offer businesses the ability to sell 24/7. An online store never closes, which means that customers can purchase products and services at any time of day or night. This is a major advantage over traditional stores, which have set hours of operation.
Another benefit of B2B e-commerce platforms is that they offer businesses a variety of marketing and promotional tools. For example, with an online store, businesses can use search engine optimization (SEO) to ensure that their store appears at the top of search engine results pages (SERPs). Businesses can also use social media to promote their store and products.
Finally, B2B e-commerce platforms offer businesses the ability to track data and analytics. This data can be used to improve the store, the products, and the overall customer experience. There are many different types of B2B e-commerce platforms. The type of platform that a business chooses should be based on the specific needs of the business.
Some of the most popular B2B e-commerce platforms include Shopify, Magento, and WooCommerce.
Shopify is a popular B2B e-commerce platform because it is easy to use and offers a wide range of features. Businesses can use Shopify to create a professional online store quickly and easily. Additionally, Shopify offers a variety of features, including the ability to accept payments, track inventory, and offer discounts.
Magento is another popular B2B e-commerce platform. Magento is a more complex platform than Shopify but offers a wide range of features and flexibility. For example, businesses can use Magento to create a custom online store. Additionally, Magento offers a variety of features, including the ability to accept payments, track inventory, and offer discounts.
WooCommerce is a popular B2B e-commerce platform that is built on top of WordPress. WordPress is a content management system (CMS) that is used by millions of websites. Businesses can use WooCommerce to create a professional online store quickly and easily. Additionally, WooCommerce offers a variety of features, including the ability to accept payments, track inventory, and offer discounts.
Some of the most popular B2B Ecommerce examples are :
Amazon
Alibaba
IndiaMart
Quill
Walmart
We just have mentioned the market leaders, but many other B2B e-commerce companies are running successfully and making a name for themselves in this modern & competing digital world.
Now, once you get the idea of a B2B E-commerce platform. In the next section, let's talk about some of the most important features of an excellent B2B experience.
Critical Features For an Excellent B2B Experience
Businesses are becoming more acclimated to making purchases online and have higher expectations for the B2B online shopping experience due to the booming B2B eCommerce development services.
Make sure you can handle the following B2B features, whether you're a B2B company updating your current website, creating it from scrape, or already utilizing a B2B eCommerce platform.
List of the Top 10 B2B eCommerce Features
Let's examine the key marketplace website elements and B2B eCommerce capabilities that can increase customer satisfaction and enhance sales efficiency.
Roles, Access Controls and Permissions
Customers frequently have a variety of user profiles with a range of job titles and responsibilities on marketplace B2B platforms and eCommerce websites. Because of this, it's crucial to ensure users have access to only the data they require to complete their tasks. In addition, there is often always an admin user who has the ability to add additional customers and grant permissions to paying customers and unauthorized users.
Buyers, the most prevalent user group, can be further divided into purchasing managers and junior buyers. In such a use scenario, senior buyers might only have access to quotations, pricing, and shopping lists. However, a buying manager might have complete permission to interact with invoices, orders, tax codes, etc.
Access restrictions are necessary if your B2B business interacts with a wide range of clients. Their staff, vendors, and customers can design distinctive experiences with OroCommerce. Setting and changing their rights is simple as you add more back-office employees, customers, and visitors (non-authenticated buyers).
Managing Corporate Accounts
The B2B eCommerce user experience necessitates far more personalization than B2C. For example, when working with corporate divisions or sub-units, several users with different roles and purchase privileges are frequently present in B2B accounts.
Complex, hierarchical corporate account structures should be able to be handled by your system's corporate account management features. Regardless of how many companies, teams, departments, offices, or branches they may have, buyers should be able to build their account management structure, add authorized users, and create purchase rules.
Flexible account management options are one of OroCommerce's unique characteristics. These functionalities are integrated into the admin console. Administrators have the option of creating a corporate structure that represents their company. This also applies to corporate buyers, who can mimic their organizational structures.
Multiple Organizations, Websites, and Stores
Numerous companies oversee international brands operating in various nations, currencies, and tax laws. As a result, your company may find that the scalability and localization capabilities of your B2B eCommerce system are essential.
An intentionally designed B2B platform often takes care of these B2B eCommerce functionalities right out of the gate. For instance, the OroCommerce Enterprise Edition has powerful and adaptable capabilities that enable firms to manage numerous subsidiaries, brands, and divisions from a single location. Pay attention to the scalability and PCI DSS eCommerce security needs that come with multi-website capabilities if you create a custom eCommerce solution from scratch.
It's a good idea to combine all your business organizations under a single eCommerce platform if you need to segment staff and customers across many business entities. For example, you may build up organizations and customer groups (with limits) and manage it all from a single admin interface thanks to OroCommerce's multi-organization and multi-website capability.
Content Management System
Merchants must provide supplementary information to ensure customers are aware of the products they purchase because B2B shoppers acquire products for practical (not emotional) reasons. Product descriptions, videos, certificates, and marketing materials all assist you in effectively communicating the benefits of your products and in anticipating the concerns and pain points of various decision-makers.
To give you complete control over the content, layout, and embeddable, any B2B eCommerce platform needs to have robust content management tools. Marketing and merchandising teams should be able to easily update content and product pages using content editors that don't require coding expertise.
The WYSIWYG editor that comes with OroCommerce has blocks, a system of drag-and-drop features that make it simple to give your content the right style and feel. In addition, layouts can be modified for various displays, and you can preview them on localized pages and on behalf of specific users.
Management of Personalized B2B Catalogs
There are only so many strategies that work for all internet sales. Instead of the other way around, your eCommerce solution must be customized to the way you conduct business. The maintenance of a customized B2B catalog is thus one of the most important B2B eCommerce aspects.
Sellers can tailor their catalogs to certain businesses, divisions, business units, or even individual consumers or purchasers, thanks to the many customizing possibilities available. In addition, purchasing managers can examine material and purchase from each group's catalog. For instance, you might want to group particular products together or establish distinct clients' minimum order amounts.
You may provide customers with pertinent promotions, upsell and cross-sell more successfully, and boost recurring business with customized web catalogs. You may construct an infinite number of web catalogs with OroCommerce, alter their content, such as collections and landing pages, and control who can access them.
Numerous Price Lists
In B2B eCommerce, pricing can become very complicated. The number of purchases, pre-negotiated discounts, frequency of purchases, and a variety of other factors may affect prices. They could also be determined dynamically using particular pricing and business principles (another useful eCommerce feature).
For each client, organization, or division permitted to buy from you, you must be able to build and alter a wide variety of price lists. Price lists can be as elaborate as you like, with a limitless number of price tiers, price points, and currencies.
To meet the needs of certain customers, clientele, or corporate clients, OroCommerce enables you to modify your pricing approach. Additionally, it includes a sophisticated pricing engine that supports dealing with various pricing schemes, attributes, tiers, fallbacks, and price merging features.
Numerous Shopping Lists
Corporate buyers can place purchases through a variety of channels, but many choose to use shopping lists for large or frequent transactions. This is due to the fact that many B2B customers manage multiple projects, need various products for various business sectors, or even make purchases on behalf of various people. Such sales settings call for more than one shopping cart to accommodate various shopping requirements.
The capacity to conduct tasks in bulk is one example of a time-saving feature that needs to be on shopping lists. Look for ways to make it possible for customers to add to, remove from, duplicate, or use lists to order or get estimates. Other companies might want to provide customers with the choice between a shopping list and a cart.
One of the first companies to grasp the necessity of providing B2B customers with a convenient buying experience was OroCommerce. Because of this, the platform is designed with a shopping list feature that enables customers to add, remove, or identical products. In addition, bulk operations and quick ordering with one-page checkout are also supported.
Segmentation & Custom Reports
Your B2B eCommerce platform is ideal for account-based marketing, segmentation, and customer behavior analytics since it has access to a wealth of customer data. You should be able to monitor important business KPIs and assess how various marketing strategies, UX enhancements, and new product introductions affect them.
A customizable reporting engine and dashboards should be a key component of your B2B eCommerce analytics solution, allowing your marketing teams to acquire useful insights into the customers' data. It will assist you in understanding your consumers' buying trends and creating timely, focused marketing campaigns in addition to tracking critical business metrics.
With the help of OroCommerce's robust reporting engine, you may monitor any metric in accordance with a business unit or account property. Additionally, the reporting engine has segmentation tools to help users focus on relevant information. It also supports Google Data Studio reports, which users may store on their dashboards with permission.
Flexible Custom Workflows
Remember to consider your solution's versatility when choosing your B2B eCommerce software. For example, a shopping cart website should never be treated as a "set it and forget it" project. Markets will eventually change, opportunities will arise, and clients will request more functionality.
The capacity to design an unlimited number of unique eCommerce workflows to accommodate both buyers- and seller-related procedures should be a key feature throughout your technical examination. In addition, you should be able to customize a variety of workflows using a configurable workflow engine, including order submission, order checkout, and replenishment.
OroCommerce makes e-commerce automation simple. Everything from inventory synchronization, pricing calculations, quote management, order confirmation, negotiation, routing, and approvals is made possible by the built-in automation engine. It also gets rid of time-consuming tasks and facilitates providing scaled-up individualized consumer experiences.
Self-service Options
Instead of phoning sales representatives on the phone, customers are increasingly choosing self-service. Not just any self-service portal, though, will do. B2B-specific portals should have a specific feature, be responsive, and be easy to use. For instance, your system should enable business buyers' frequent need to request quotations, make orders, create reorders, change data, or track shipments.
But occasionally, only some of the B2B portal functionality can take the place of interpersonal communication. Look for B2B eCommerce self-service options you may tailor to each customer's needs or modify as conditions alter. Self-service tools can help you achieve your objectives of developing and maintaining great client relationships.
Customers can place orders whenever they want and check their order status, history, shipment, or delivery information using the self-service portals provided by OroCommerce. Business customers can manage their shopping lists, buyer roles, and bulk activities without having to speak with a sales representative.
Additional B2B eCommerce Features
Along with the abovementioned requirements, we've included three more eCommerce functionalities. Depending on the specific use case, they significantly impact operational effectiveness and customer experience.
Streamlined Interaction
No matter how sophisticated it is, a B2B eCommerce website can only partially replace a salesperson. However, some B2B eCommerce features can greatly speed up this buyer-seller contact even during a negotiation between the buyer and vendor.
By giving customers a simple way to develop and submit electronic inquiries, purchase orders, and Requests for Quotes (RFQs), OroCommerce helps to improve these interactions. On the same platform, sellers may then quickly respond to orders and request quotes, supporting an effective negotiating process between the customer and vendor.
Customers can self-serve, manage orders, negotiate prices, and get quotations with OroCommerce. Effective back-office automation capabilities save staff time by eliminating manual orders and data input. In addition, a buyer assistance tool enables sales representatives to manage orders and make purchases on behalf of consumers, resulting in a stress-free transaction.
Invoicing & Payment Options
Business transactions are intricate and unique to each organization. While one company could choose to make purchases on authorized credit or with Net 30 payment terms, another company would prefer to pay on delivery through a wire transfer. The finest B2B eCommerce system should provide extra alternatives like ACH, partial payment, credit lines, and guarantees in addition to credit cards, eCheck, and other conventional payment methods, either natively or through integration.
You should move this information to other systems after receiving the payment. For example, take into account whether you'll need to sync orders with accounting and financial systems in addition to connectivity with payment gateways and processors.
In eCommerce, and especially in B2B eCommerce, payments are essential. Because of this, OroCommerce provides payment rules that let customers see particular payment options, different payment terms, and personal payment approvals. Invoices, postponed payments, and other B2B payment requirements are also supported.
Integration Options
The eCommerce platform is simply one of the numerous systems on which the typical B2B company depends. Integration makes it easier to perform crucial tasks like real-time inventory updates, consistent pricing, and order synchronization, enabling you to provide customers with a better experience across various channels.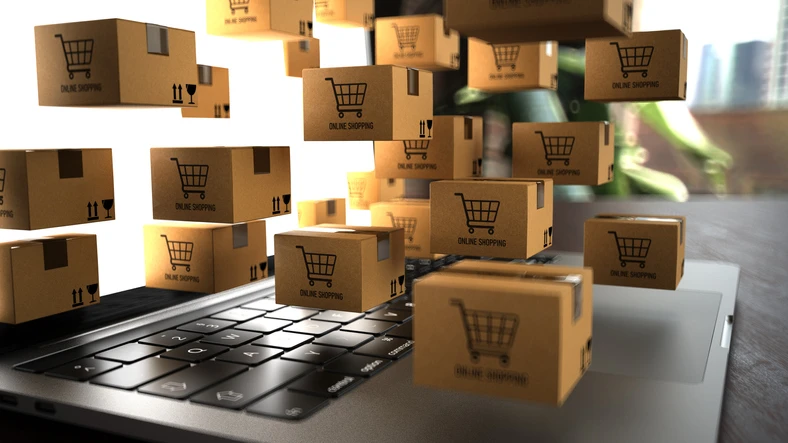 The majority of firms use enterprise resource planning (ERP) systems to manage customer, order, pricing, and product specification data. Others may rely on systems for warehouse management, eProcurement, PIM eCommerce, customer relationship management (CRM), and other purposes. B2B businesses need a reliable method of transferring data between their systems and the eCommerce platform.
OroCommerce is built on a solid open-source architecture with capabilities and an expandable API that supports all kinds of eCommerce integration and integrates with many of the tools you already use. The deep integration experience of Oro's broad developer community, technology, and solution partner network.
A Perfect B2B eCommerce Solution Places You Up for Success
Many customers will first understand your brand through your B2B eCommerce site. Therefore, before you begin the selection process for eCommerce software, you should take the time to get an understanding of your needs, your client's demands, and your future trajectory.
After deciding what you want to achieve, don't only compare the feature sets of your eCommerce solutions. It's crucial to plan ahead and choose a solution that will meet your current and future demands. In order to avoid having to re-platform in a few years, look for a scalable system. Attention to integration and customization possibilities will enable you to respond to shifting market circumstances and meet consumer demands.
How can you choose the best eCommerce vendor now that you are aware of the features to look for in a B2B eCommerce platform? To make it easier for you to ask about the features that are significant to you, we have developed a thorough RFP (request for proposal) template. Learn what to look for and what questions to ask to evaluate the solution providers you have shortlisted more thoroughly.