The trend of Mobile Wallets & Payment Gateways in most parts of the world has increased a lot, especially in India. Alone in India, we have seen that the trend of Mobile Wallets and Payments Gateways has grown exponentially in the last two years.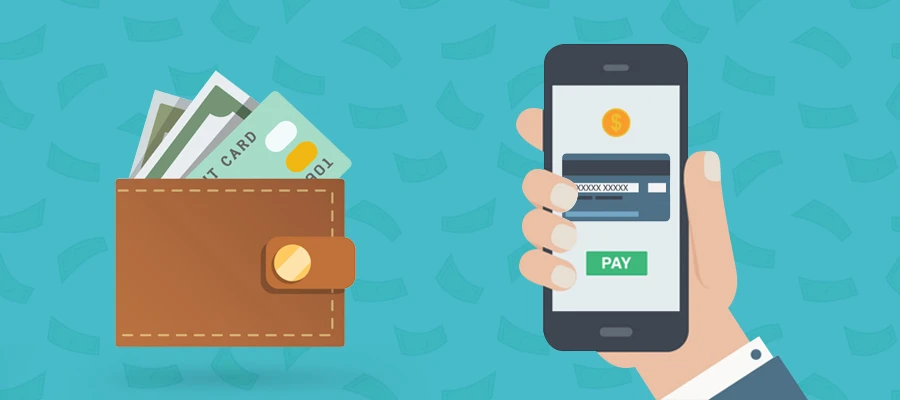 From Petrol Stations to Online shopping, the mobile wallet is now highly used to pay any amount of money with no fear.
The mobile wallet is now the first and also the favorite choice for most of the youth in India.
Around ten years back, this mode of payment seemed to be unachievable for most of the people in India, but techies in India kept their faith that one day India will surely see a generation of Mobile Wallets.
And guess what? We are witnessing the same.
Now the situation is visible because of the use of mobile wallet is rapidly growing, helping in the betterment of the Indian economy and reducing chances of corruption.



Now, like most of the technologies, this technology also has its advantages and disadvantages.
In this article, We will go through all the aspects of Mobile Wallets and its importance in 2019 in India.
What is a Mobile Wallet?
Before discussing anything, first, we have to keep an eye on the question of what Mobile Wallet is?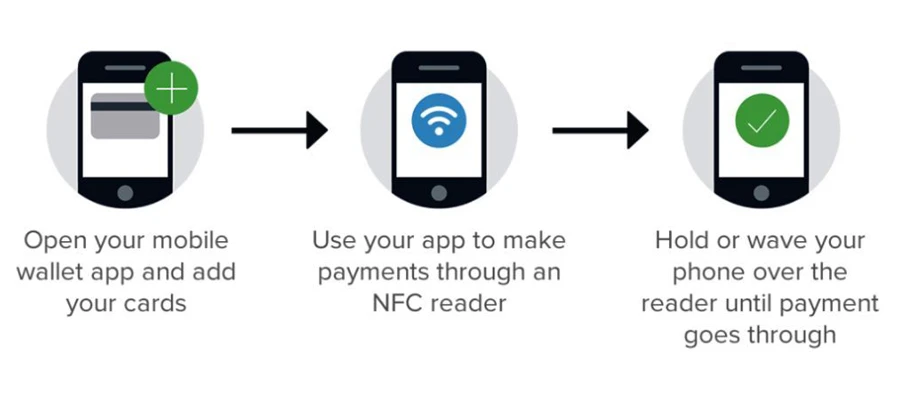 Mobile Wallet, or sometimes known as Digital Wallet, is an electronic device or online service that allows an individual to make electronic transactions. These electronic transactions include purchasing items online or buying something from the store with the help of smartphones.
The Idea of Mobile Wallet
In this world, Everyone surrounded by science and technology, and every technology we are witnessing now, initially arose with an idea in mind.
We all have some brilliant and innovative ideas in our mind, but the thing is that transforming these ideas into reality needs some real courage. It may be possible that we will face a massive failure at the time of implementing these ideas but still, we have to try to fulfill our thoughts in the real world.
Less than three decades ago, the idea of the transaction of money using mobile device seemed an odd and funny design. But today the scenario has changed totally and just opposite to our perceptions.
According to some analysts, in 1997, Coca Cola introduced a few vending machines that allowed customers to buy their drink through text message.
However, this innovation is small, but this innovative use case is regarded as the first example of a mobile wallet and also introduced the idea of using mobile devices for the transaction.
Since then, many ideas and innovations have been introduced in the field of mobile wallet to give the mobile wallet some great popularity.


The Popularity of Mobile Wallet
After the idea of a financial transaction using mobile phones initiated by Coca Cola, this idea gets massive support in the different parts of the world and slowly and steadily innovations, inventions, and changes introduced in the field of the mobile wallet.
As time passes, the popularity of Mobile Wallet increased day by day. Mobile devices are used for movie tickets, arrange travel, and even order food items like Pizza. Online shopping and for petrol stations, mobile wallets used at a vast level.
According to TechBullion, by 2003, over 90 million cell phone users have made a purchase using their mobile devices all over the world. And by 2022, this number is expected to rise exponentially.
Many developments came into the picture in the field of mobile wallet, which generally helps this technology to gain some real popularity. Scanning QR Code and cashback offer made things easy for consumers. Many organizations all over the world have tried to give their contributions to the development of a mobile wallet.
Amidst all these developments, Google and Apple came out as a significant player in mobile wallets.
Apart from Google and Apple, many more new companies came into existence and introduced their mobile wallet.
Just the thing is that some companies got some real success and some companies were not able to do well.
First Mobile wallet in India
According to Government of India, till 2018, India has over 15 mobile wallet or e-wallet companies out of which 14 are Indian based mobile wallet companies.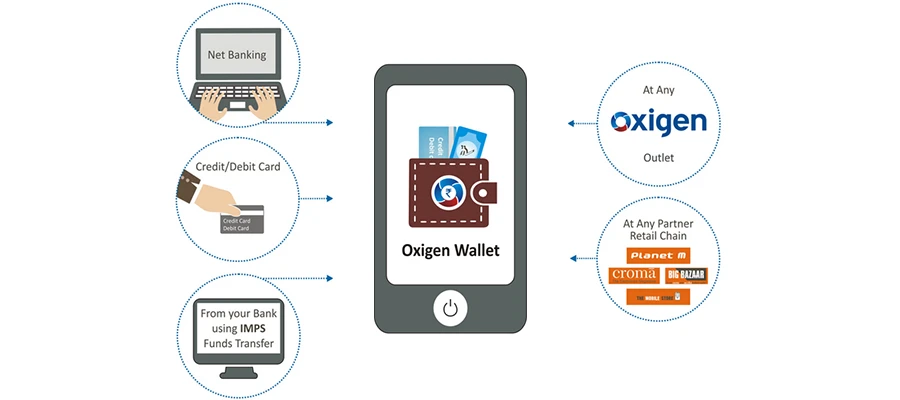 So, the point of curiosity is that which mobile wallet considered as the first mobile wallet in India?
Going according to the date of launching, Oxigen Wallet considered as the first ever e-wallet or mobile wallet launched in India. The oxigen wallet launched in July 2004.
The headquarter of oxigen wallet based in Mumbai, and since last 14 years oxigen wallet is providing the services of online payments, mobile recharges, bill payment and money transfer through POS machines at over 500,000+ retail outlets.
But Oxigen Wallet is unable to get popularity like Paytm or Mobikwik. The reason behind this is mainly the low trend of smartphone usage amongst the familiar people in India at that time.
Slowly and steadily, the generation of smartphones in India came into the picture, and varieties of smartphones started making their way in the profitable market of India.
These new changes in the Indian market were proved to be a blessing in disguise for many mobile wallet founders who just wanted to give their innovative ideas a picture of the real world.
Some of them have proved to be the mastermind behind the trend of mobile wallet in India.
In 2009, Bipin Preet Singh founded Mobikwik a mobile wallet in India. And after that, Mobikwik Systems Private Limited contributes to bringing digital transaction in India. This mobile wallet has the user base of 40 million along 2 Lakhs retailers.
People believe that Mobikwik starts the trend of mobile wallets and mobile payments. So few analysts suggest that mobikwik is the first mobile wallet in India.
But the reality is, apart from conflicts in thinking over the question, i.e. "1st mobile wallet in India" we have to accept that the use of the mobile wallet is really very helpful for the people of India and also very consequential for the Indian economy.



Mobile Wallet adoption in India
Since the dawn of the digital era in India, most of our attention has moved from face to face conversation online. It is only because of the youths of the new generation in India who started trusting the internet and realized the importance of going digital. Many innovations, ideas, and inventions have been introduced on the path of digital India to make the dream of Digital India a reality.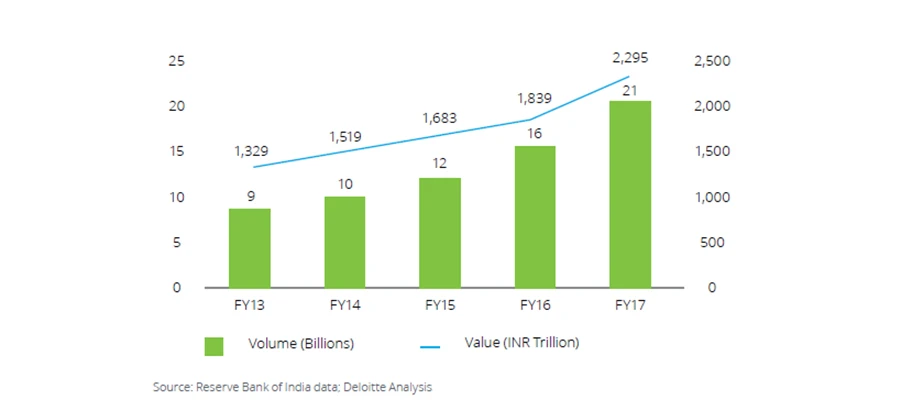 Even after all innovations and inventions to be digital, a mobile wallet was still unable to gain an edge in the Indian market.
On 8th November 2016, it was around 8 PM, and I have found 5-6 notifications on my cell phone from THE HINDU app. And all those notifications were showing that Government of India announced the demonetization of all ₹500 and ₹1000 banknotes.
That was the day after which Mobile Wallets such as PayTM, Mobikwik, and Ola Money came as a boon during November and December 2016.
India's journey in the field of the mobile wallet is making its way towards success. From the launch of 1s mobile wallet, India has now over 15 mobile wallets with over 70 million users.
After that, on the way of Digital India, India has never looked back and now India is the world's largest-growing mobile payments market.
On the road of success, everyone faces lots of hurdles.
Similarly, in the process of adopting mobile wallets during demonetization, Indian citizens faced some harsh challenges but now use of mobile wallet is very common in India.
Number of Mobile Wallet users in India
After some revolutionary steps like demonetization taken by Government of India, the mobile wallet is now a reality in India.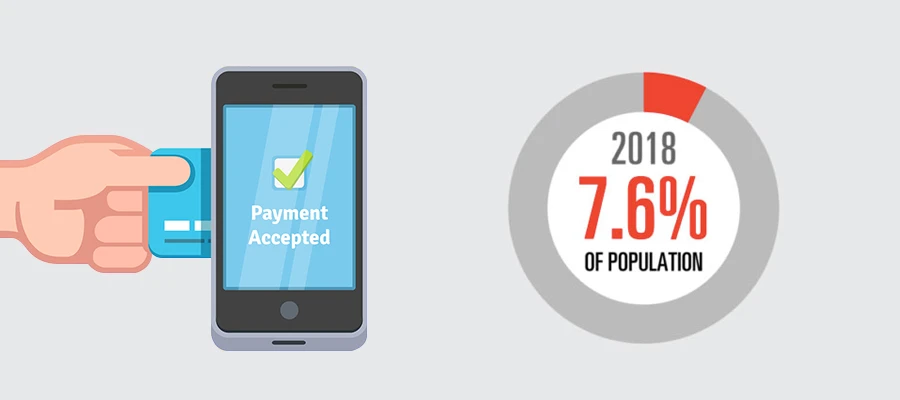 As we all know, the use of smartphones is increasing exponentially in India, and this increase is directly helping the mobile wallets system to get some great existence.
According to eMarketer, India has 337 million active smartphone users until November 2018.
Now, according to Cisco, by 2022, there will be 829 million smartphone users in India, which will be 60% of the total population.
With so many people using smartphones in India, the use of mobile wallets are also increasing day by day.
According to the report released by eMarketer over the total number of smartphone users in India in 2018, India had 73.9 million people using mobile wallets.
Mobile Wallets: Advantages and Disadvantages
All the technologies in this high profile world have its advantages and disadvantages, no matter how superior that technology is.
Similarly, Mobile Wallets also has its advantages and disadvantages.
Let's have a brief look in these areas.
Advantages:
1) Easy accessibility: Using a mobile wallet for day to day transactions is straightforward. All you need to do is downloading the app and creating a user ID and password. And the best part of the mobile wallet is that you can use it anytime, anywhere if your internet connection allows you to do so.
2) Security: By using a mobile wallet, users no longer have to presume the security dangers related to cash or worry whether they have enough money in their bulky physical wallets so that mobile payments decrease theft risks of having cash on hand. Moreover, mobile payment is a secure way to make payment.
3) A range of uses: Mobile Wallet is an all-rounder player just like Kapil Dev. Yes, you heard it right. Starting from bill payments for DTH, postpaid, data card to buy air and train ticket, from online shopping to ordering Pizza, Mobile Wallets can be used each and everywhere in the digital world.
4) Discount and Cashback Offers: Mobile wallets and Payment gateways like PayTM and Google Pay offer various kinds of cashback offers and discounts in every digital transaction, and it helps you to enjoy many incentives, freebies, and discounts. The government also have announced a list of excuses for going cashless.
Disadvantages:
1) Not always accepted: Mobile payments, especially in the country like India, is not still accepted everywhere. Even in the metropolitan cities like Mumbai, some shopkeepers don't have faith in the mobile wallets.
2) Internet Connection: As all mobile wallets works on the internet, internet connection is one of the significant problems in the country like India where it's tough to get fast internet connection in most of the country.
3) Supported by certain phones: Mobile wallets do not support all the phones, and that is why it's tough to use mobile wallets in such kind of phones.
4) Payments are bind to your phone: If your phone is lost or stolen or even if the battery dies, you are out of luck because you can't make payments.
Importance of Mobile Wallet in 2019
In India, Mobile wallets are becoming favorite day by day. And people are making a great habit of using mobile wallets in there daily life.
However, India still has to cover a significant distance to achieve the target of Cashless India.
Nowadays, many mobile applications like PayTM, Mobikwik, PayPal, PhonePe, Google Pay have been developed to give massive support to the cashless transaction.
Several new online games like LOCO and MPL have been started, which allows us to win the game and money as well. And then we can transfer that money in our mobile wallet.
But still, 2019 will be crucial for India because many more new technologies will be added to attract users with some joyful cashback offers.
Many cities in India are remaining to adopt mobile wallets, and 2019 will be the year for those cities.
Various Mobile Application Development Companies are also developing on-demand apps for mobile wallets.
Apart from mobile wallets, various other apps and technologies will be in the discussion in 2019, but still, mobile wallets will remain on top in India.
Best Mobile Wallets in India 2019
There are many mobile wallets exist in India, but only a few mobile wallets are the choices of Indian citizens.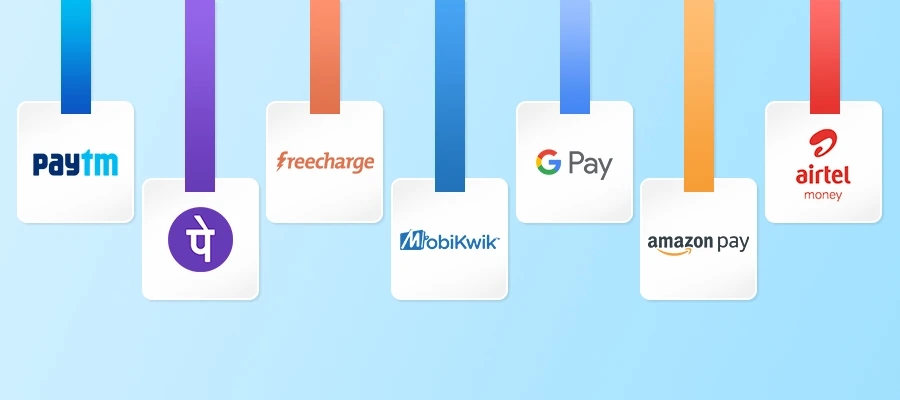 Following are the lists of best mobile wallets in India 2019:
Paytm: Paytm is a mobile wallet, founded in 2010 is the best and most popular mobile wallets in India. Paytm is used to do an online payment, online shopping, to book movie tickets, railway, and air ticket bookings. Paytm is also used to order food and to do mobile recharge. Paytm recently partnered with premium educational institutions in India to introduce cashless payments for school fees, bills, and other expenses.
PhonePe: PhonePe started in 2015, and in just four years, it has been able to cross 100 million download mark. Only like Paytm PhonePe also offers the services of online transactions, but Cashback offers provided by PhonePe is quite different from paytm.
Freecharge: Freecharge started in August 2010 in Gurugram, Haryana. But now its headquarter is in Mumbai. FreeCharge consumers can pay landline bills, utility bills or recharge mobile, DTH, broadband, etc. FreeCharge also allows its consumers to invest in mutual fund and get easy credit through FreeCharge EMI.
Mobikwik: Mobikwik is one of the fastest growing digital wallet systems. Mobikwik has witnessed around 35-40% rise in the number of online traffic since the Government of India has announced demonetization.
Google Pay: Google Pay, formerly known as Google Tez, is not a wallet. Google Pay allows its consumers to use their bank account to transfer money from one bank account to other bank accounts, to pay various kinds of bills with the help of a UPI.
Amazon Pay: Amazon is expanding its business at a significant level. Most of the Indians generally think that Amazon is only serving their clients in the field of e-commerce, but the truth is very much different because Amazon is helping their clients in various other areas also and one of the best services provided by Amazon is Amazon Pay.
Amazon Pay is a mobile wallet or a digital wallet used to do online transactions for various things like mobile recharge, DTH, electricity bill, landline bill, gas, and water bill. Amazon pay is also used to make payment for the products that you are buying from Amazon itself, and we can use Amazon pay for sending money to other users.
We have to make one thing very clear; Amazon has not launched any separate mobile app or website for amazon pay as Amazon is providing this service in the app and website which people are using for e-commerce purpose.
Airtel Money: Airtel is the popular cellular networks in India. The new Airtel money provides limited but some beneficial services to its consumers.
Just provide your KYC details, and you will get a saving account on Airtel Payments Bank, which will give you a virtual debit card for online shopping. Airtel money also provides some other features including mobile recharge, bill payments, and transferring money using BHIM UPI.
The app further provides offers from online travels, entertainment, and food merchants. You can get all these offers and services from Airtel money, all you need is just an Airtel Sim Card.


Mobile Wallets Market in India
The market of Mobile Wallet in India is going higher and higher day by day since the demonetization. All these facts discussed above gives us a conclusion that the demand for mobile wallets is a remunerative one, with investors ready to invest money.
As e-commerce continues its rapid growth in Asia, mobile wallets have become one of the most preferred ways to pay online. Most of these wallets comprise multiple payment methods, from bank transfers to credit cards, debit cards, gift cards, and more.
According to the National Cyber Security Coordinator in the PMO, Mr. Gulshan Rai, mobile wallet transactions in India have increased 40 times in the last five years, and each service provider is targeting India market for its services.
Mr. Rai also said that online transaction in India was growing 1.5 times faster than the global average.
It is because the digital transaction in India is the first and the favorite choice of youths in India, and they are helping mobile wallet companies to set up an active market in India.
So by following all the theories mentioned above, it is very much believed that market of mobile wallet in India is at its peak after the demonetization which is helping Indian economy and the mindset of Indian society in terms of digital transaction and mobile wallet.
Conclusion
Technologies around the world have been developed only to solve our problems. And the mobile wallet is one of them.
Adopting new trends without forgetting the old ones is the perfect way to balance your life in the world of technology. We have to put some efforts to support these new technologies, but at the same time, we have to judge the pros and cons of these technologies to avoid future difficulties.
Mobile wallet considered as the easiest possible way to make financial transaction anywhere around the world, and the reality is that mobile wallet also contributes to the betterment of society in many ways.
As we discussed earlier, that every technology has its advantages and disadvantages, so we have to make a perfect balance between these two aspects.
We can not refuse any mobile apps or any other technology based on their disadvantages, as we have to understand all the aspects of a particular technology.
Mobile wallets in India are looking to target the year 2019 to set up some new and unbelievable records by helping us to perform a safe and secure digital transaction.
Keep your trust on mobile wallets, and you will surely realize that 2019 is a year of Mobile wallets in India.