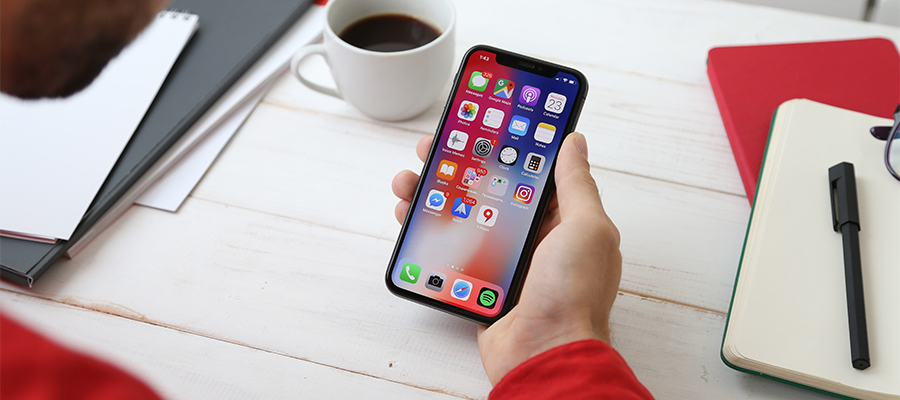 Everything is changing including the importance of a website and mobile app. Earlier, businesses used to think that they need a robust website to efficiently sell their products and services. But now the plot is totally changed. Mobile apps have certainly taken over and changed the way businesses operate.
The world is going mobile. The usage of smartphones is constantly growing and generating tremendous opportunities for businesses that market themselves through apps as users spend 90% of their time in apps as per Yahoo .
How Actually Can Mobile Apps Increase Business Sales and Productivity
More Reachability
Unlike a conventional website, an interactive mobile app can help you to reach out more customers in a short period of time. If your niche market includes youngsters, then it would much easier for you as they are fond of mobile search. A user-friendly and attractive mobile app could easily connect you with them.
According to IDC (International Data Corporation), the global mobile market grew around 0.7% in the year 2016 (2nd Quarter), with almost 345 million shipments. This means you will have more visibility if your app is in the App Store or Play Store list. More visibility = more business and more business = increased revenue.



Better Branding

Mobile apps can help enhance brand awareness and also make customers loyal. When a user installs your app, it is unlikely that he/she forgets it. In addition, with features like push notifications, mobile apps can remind your customers about special promotions, offers, discounts, etc. Adding a personal touch based on your customers' behavior and interests to the notifications can benefit in the long run.

Increased Customer Engagement
The app is a simple way to engage your customers. Right from starting a conversation to taking a complete feedback, apps can help you do everything. People decide "What to wear," "What to eat," "Where to go," etc. with the help of an app.

In the USA, a mobile user spends an average of 3 hours per day as per the recent survey. As users are more connected with their smartphones, the engagement rate is higher on apps when compared to the web. The easiest way to increase customer engagement is by letting social media sharing. This will enable more users to share your content on social networking platforms like Facebook and thus bringing you more visibility.
The advanced technology and expert iPhone/Android app developers have streamlined the app development process and made it cost-effective for businesses as well as user-friendly for customers. With the above points, we can say that a mobile app is the greatest weapon you can have in your arsenal. Having a user-friendly app allows you to cater to more customers in a better way. Also, your customers will take more interest and check out your app once in a while to see what you have to offer them.