Ecommerce websites are one of the most significant and flourishing sectors of online marketing. It has witnessed a significant growth over the past few years and is projected to do so in the future as well. Ecommerce websites enable businesses to expand more quickly, more easily, and at a lower cost.
The eCommerce industry in the digital world of 2021 is fiercely competitive. Developing the right eCommerce website and a remarkable eCommerce Website Design for Natural Stone Products increases your chances of success, regardless of where you are in the process of launching or expanding your eCommerce online store.
Every company is distinct. Although ready-made eCommerce solutions like Shopify and Woo-Commerce are simple to use, but they do not meet the unique requirements of every company.
According to Statista, eCommerce is going to grow from $4.28 trillion in 2021 to $5.4 trillion in 2021, While the majority of this growth will come from popular marketplaces, there is plenty of potential for your own natural stone online store.
Since the most critical element of every business's growth is the customer experience, creating an eCommerce website for your natural stone business is highly recommended since it provides more versatility, efficiency and scalability.
In order to succeed, you must differentiate yourself from the competition by providing a user-friendly and more importantly, business-friendly natural stone eCommerce solutions. Here are 15 reasons as to why an ecommerce website can help you in expanding your B2C natural stone business.
1. Customization of Natural Stone Products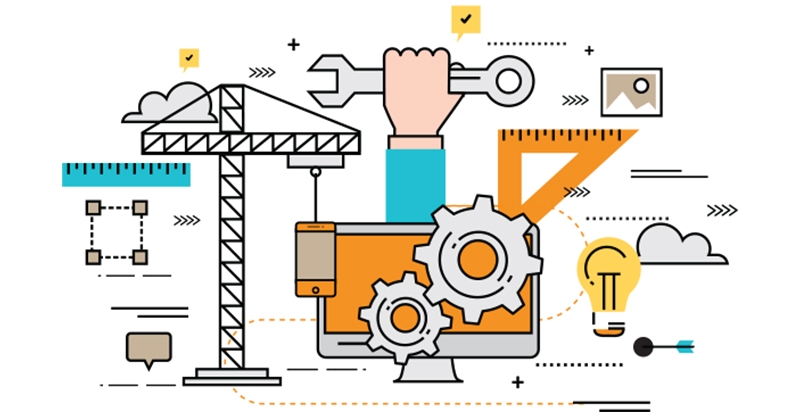 If you want to offer customers a lot of options for customizing their natural stone purchases, you can use a customized eCommerce solution to represent this variety.
Ecommerce website creation is beneficial when you want to offer customers a lot of options for customizing a stone product before they purchase it. A consumer may want to individualize various variables such as the size of the stone, colour of the stone, design of stone, location, etc. Product customization will allow you to raise the overall order value as well.
All of the above features will not be available in one solution for any pre-made eCommerce software. These sophisticated orders would necessitate the use of a complex custom eCommerce order management system integrated in the natural stone eCommerce store.
2. Smartphone-friendly Natural Stone Ecommerce Website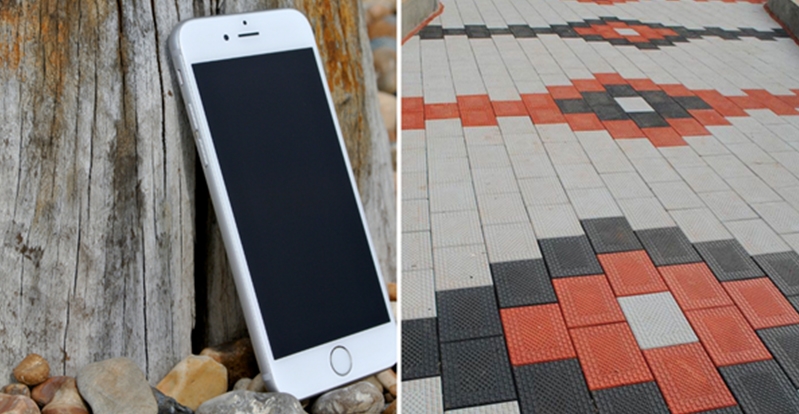 You can acknowledge the fact that how people shop online is rapidly evolving. Using your smartphones, you can have a lot of accessibility, you can now post a review for any natural stone product and access other customer reviews as well.
According to Statista, 93% of Millennials use a mobile device to compare online offers.
People nowadays, shop online using their smartphones. Comparing a product's price and ratings through various websites is a popular activity among online shoppers. Customers who choose to browse and shop online using their mobile devices, Siri, or Google Assistant would need a mobile-friendly eCommerce website these days.
According to KPMG analysis, 65 percent of customers use their phones to look up price comparisons while in a physical store.
The layout of a mobile sensitive shopping website varies depending on the device screen size. Text and photos adapt automatically, and column formats adapt as well. You can show or hide photos, columns, text, and basically everything about the natural stones using mobile responsive design techniques to provide a clean interface to the end user.

3. Custom eCommerce storefront design for your Natural Stone Website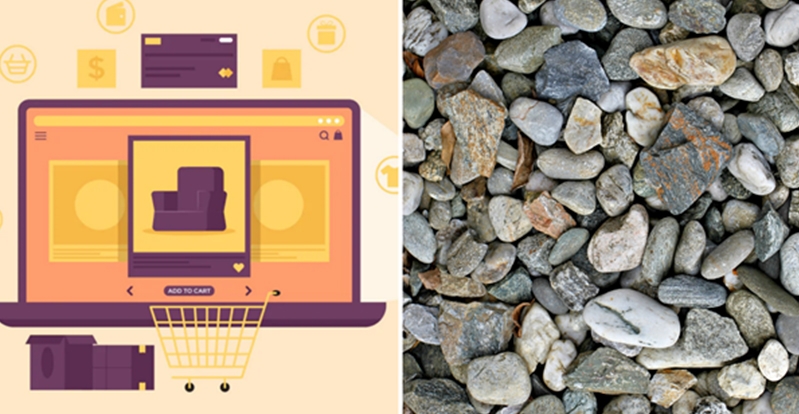 Nowadays, customer experience is the most important factor in growing your eCommerce business, and search engines like Google reward websites that have a good user experience with higher search engine rankings, creates a new competitive environment for businesses.
Your buyers are aware of your rivals, and they can quickly open a new tab to shop with them. Having a unique storefront design gives you a competitive edge and allows you to represent the essence of your company.
Customers will always prefer a website that provides a better user experience, and having a custom website that you can customise to suit your customers' needs while still representing your brand will always be preferred. A custom website will ensure that your company stands out from the crowd.

4. Search Engine Optimization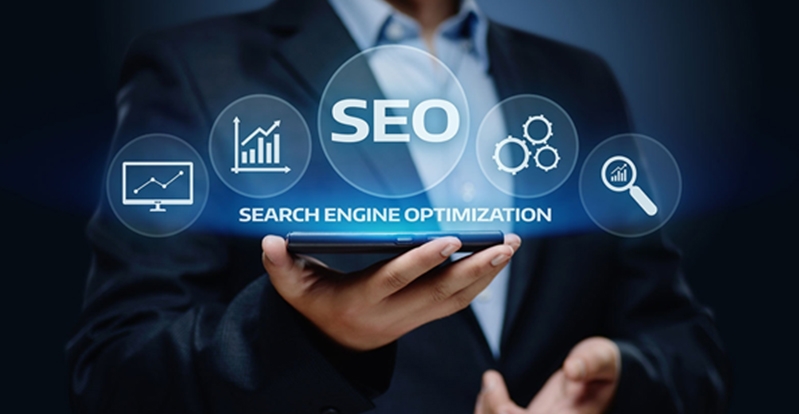 You should be aware that SEO is a critical component of any eCommerce business's growth, as well as a significant portion of your company's internet marketing campaigns. Essentially, e-commerce sites need SEO for more than just the sake of differentiation.
Consider for a moment that your stone ecommerce website does not receive any traffic from Google, Yahoo, or Bing. How can you stay in business? In that case, you'll have to spend an increasing amount of money on paid advertising and endorsements.
Online shoppers usually conduct searches before visiting any eCommerce site, so you'll need robust SEO features built into your custom natural stone eCommerce platform to help search engines crawl to your site. Furthermore, search engines such as Google are a reliable source of traffic, resulting in a higher conversion rate for your eCommerce site.

5. CRM Integration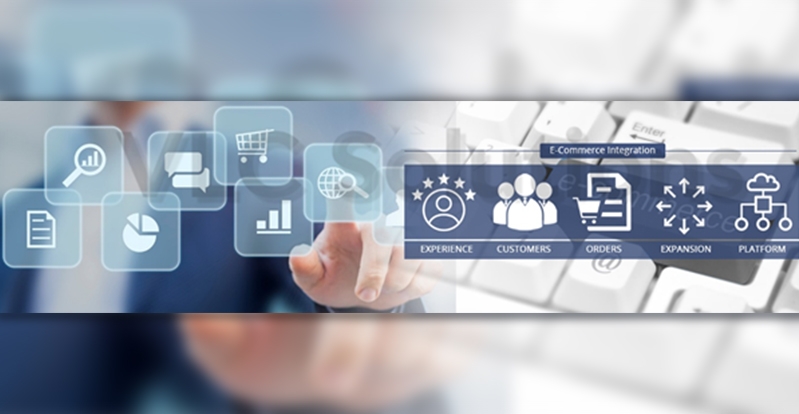 Online retailers are introducing advanced eCommerce CRM (customer relationship management) systems as an integral technology in ecommerce stone Industry to keep up with the competition.
CRM eCommerce integration offers a central place for consumer data that can be used to improve marketing effectiveness, in addition to providing a better customer experience.

• Sales data can also be used to better prepare and predict inventory. By optimising order fulfilment and timely communication, automated, coordinated data improves overall business performance.

• Online retailers frequently use native integrations to link their eCommerce tool not only to CRMs, but to all the networks and systems that collect customer data, in addition to built-in integrations and integrated eCommerce CRM systems.

They will maintain a consistent customer experience across platforms and channels in this way.
It goes without saying that in this competitive age, good customer relationships are necessary for any company to thrive. A diverse audience, often a community of many customers, and segmented data are always present in ecommerce businesses.
With so much data scattered around you, it can be difficult to pull the information you need. This is where CRM system for ecommerce businesses can come in handy for you and be a business saver.
6. Customized Shipping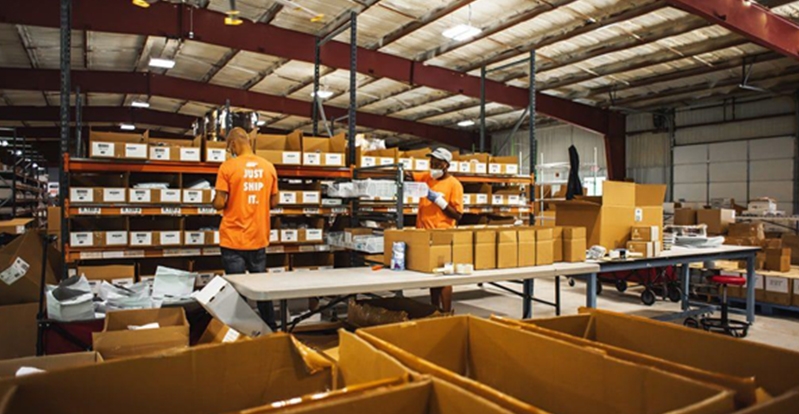 No special shipping options are needed when you are selling natural stones of uniform size and weight. However, if your business sells a wider range of items, you'll need to deliver different delivery options to different customers.
Also, if you're shipping internationally, you may encounter some unique shipping requirements or customs issues.
Custom eCommerce website production facilitates the use of custom features such as weight-based shipping charges, volumetric shipping charges, destination-based shipping charges, and so on to simplify shipping choices.
7. ERP-integrated system for Real Time Order Tracking and Customer Data Synchronization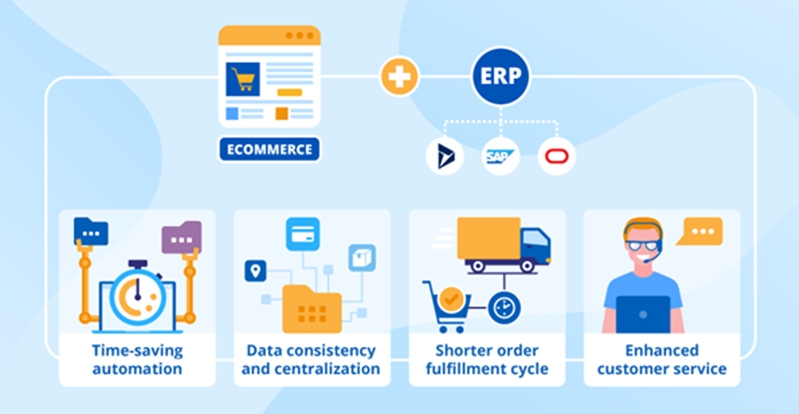 You can have an automated ERP system integrated with the online store with the help of which all the customer orders can be traced and automatically updated in the server. ERP solution for natural stone business is quite in trend these days, It will give you a holistic visibility into operations and your customers will be able to keep a track of their orders and shipment status and get reliable information about their orders current status.
An integrated ERP e-commerce platform literally synchronizes all the customer information, customer order details like product specifications, pricing, quantity etc. instantly from the Client's database and maintains it in one place, which makes the information easily accessible and saves the manual effort and also the client's staff can access that information at any time without any hassle for addressing any order related customer queries.
Integrated automated system provides a lot of flexibility to the customers. In case of order misplacements, damaged products, changed location or if a customer wants to change the order, every minute detail can be updated in the automated system easily and accordingly client can provide services to the customers.
8. Dropshipping / Multi-Vendor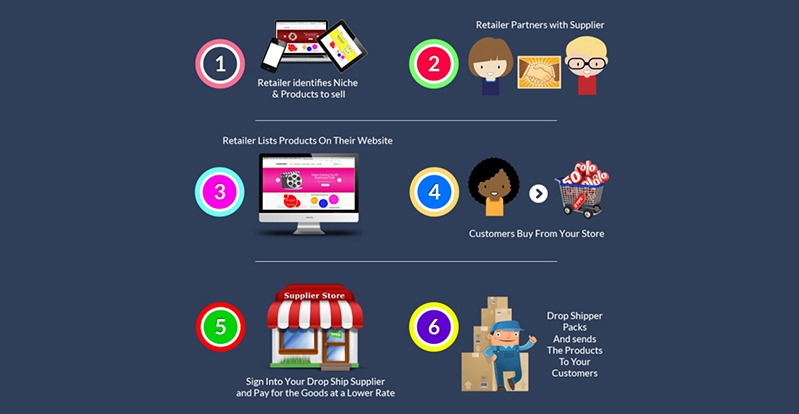 Another compelling reason to use eCommerce website is to allow other merchants to sell natural stones on your website. Having more and more vendors allows you to quickly expand your catalogue and, as a result, increase your profit margins.
Forget about dealing with packaging, catalogues, price changes, and a variety of other information that comes with running an eCommerce store. Individual vendors handle these requisite jumbles in a multi-vendor marketplace shop. Because each of the marketplace vendors is solely responsible for their own inventory.
Costs associated with order fulfilment, warehousing, and human resources will put a strain on any eCommerce venture. For your online stone business, incorporating custom features relevant to a multi-seller store would be a win-win situation.

9. API Integration with Your Natural Stone Ecommerce Store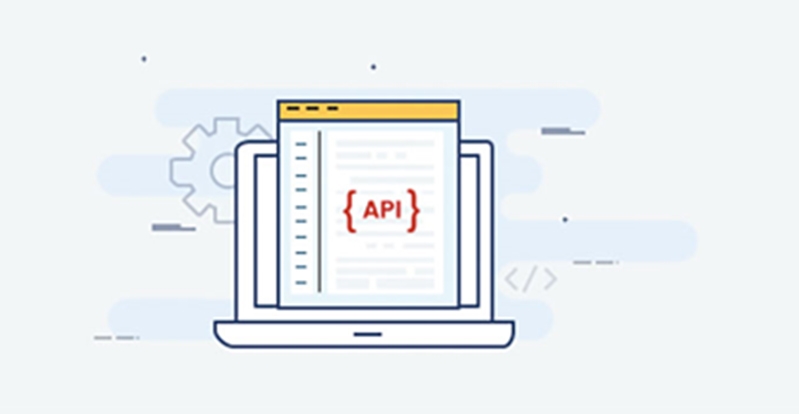 The need for API integration with your Natural stone eCommerce platform is a critical factor that necessitates the development of a custom eCommerce website for your stone business. APIs are slowly but steadily becoming more important to the success of an e-commerce company.
APIs will assist you in gaining detailed insight into your customers so that you can sell items that are customized to their specific needs at the optimal time. This is made possible in part by the information that an API can provide.
APIs make it easier to configure site content to meet the needs of your clients and customers in the natural stone industry, making the e-commerce sector more compliant. You may use 3rd-party APIs with a custom-built eCommerce solution to take advantage of all possibilities.
10. Specific Business Rules/Needs for Your Natural Stone Business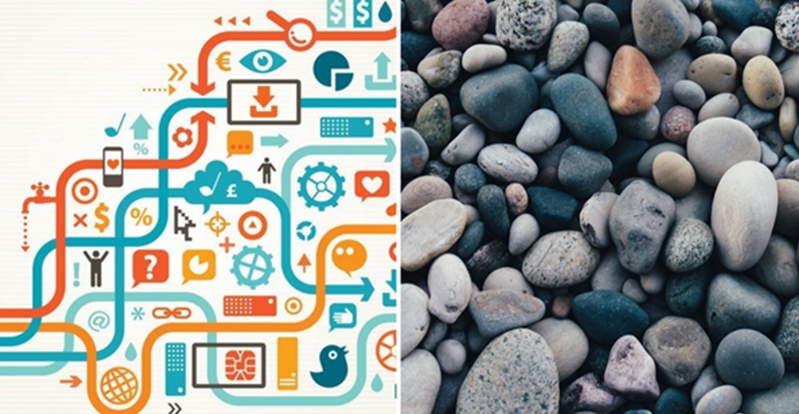 Some businesses cater to a specific age demographic and strive to make the checkout process as easy as possible, while others choose to create a sense of personalization or friendliness. A customised natural stone ecommerce website could be the best option for you depending on your target audience and the shopping experience you want to provide.
Since no two industries are alike, it's possible that your online stone business will need its own set of regulations or laws. Less Inventory Storage for stones, for example, may be a problem. Additionally, your courier partner has its own set of rules about banned or extremely heavy products. So, all regulations should be in place as per industry standards.
If you do not want your natural stone business to be impacted by the above impediments then It's a good idea to use a custom eCommerce website. This will assist you in adhering to industry regulations and safety standards in your region.
11. Customized Reporting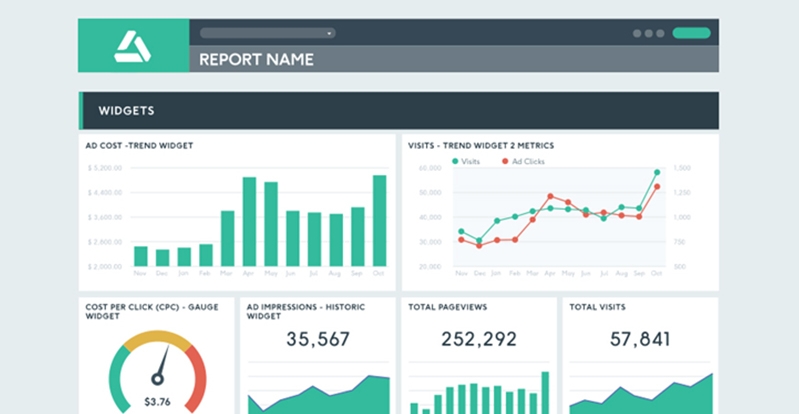 Reporting is a critical aspect for your natural stone eCommerce store. Report data is useful for assessing output and taking decisions that will help the eCommerce platform expand. In the case of a poor conversion rate on the eCommerce site, analysing the number of visitors who make it to the checkout page, makes it simple to figure out why consumers leave without purchasing.
Custom reports can be used to extract this information, which can then be used to improve the sales funnel for your natural stone business. A sales or order report is often produced for a specific time period in order to measure revenue and enforcement.
Custom reports for performance tuning can be implemented with the aid of an eCommerce website.
12. Payment Gateway Integration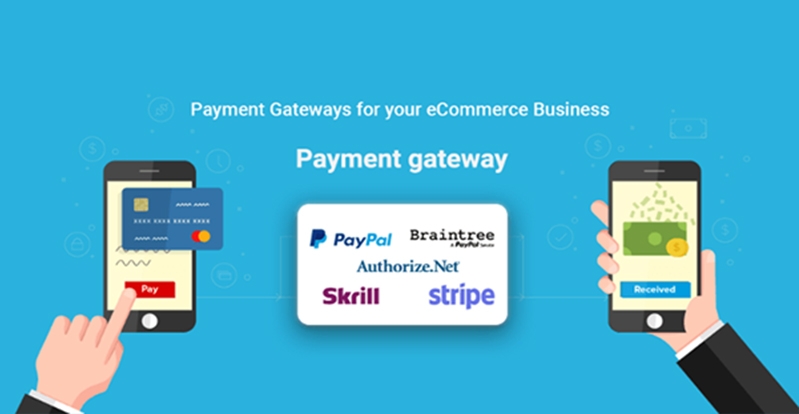 Payment gateway integration can be compared to a POS machine that accepts credit card payments in physical stores. Similarly, in order to accept payment for customer orders, you must integrate a payment gateway on your natural stone eCommerce website. As a result, payment gateways are a must-have for your stone ecommerce store.
When selecting a payment gateway, you need to make sure it provides smooth and simple transactions for your customers, adheres to quality standards and policies, and provides safe transactions, data protection, and fraud prevention.
According to Kinsta, Credit cards are the preferred mode of payment globally, accounting for 53% of all transactions, followed by digital payment systems (43%), and debit cards (38%).
To capture transactions between you and your customers, you'll need a payment gateway. If you want to start an eCommerce website, you'll need to integrate a payment gateway for processing online payments.
This is the only method for accepting payments over the Internet. You can easily integrate your favourite payment gateway provider with your eCommerce website.
13. Robust security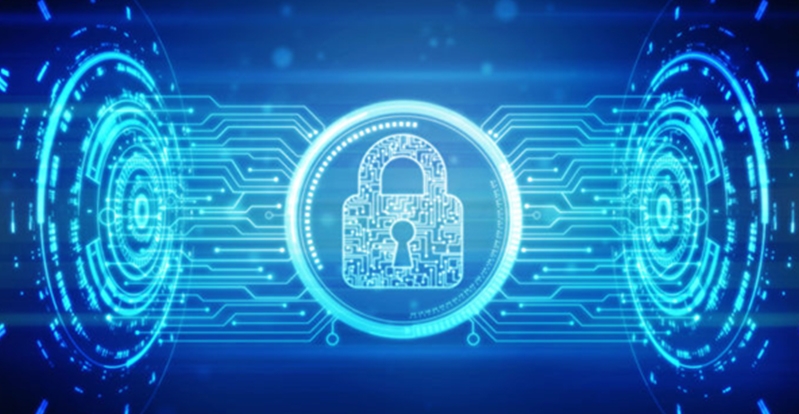 You may have learned about businesses being compromised or being targeted by hackers for information or data breaches, or about online companies being hacked by bad guys. To protect your stone ecommerce site from bad guys, you must enforce appropriate security measures.
When your eCommerce website lacks proper web security and effective data protection, it will eventually destroy your company's credibility and result in financial loss. This is the primary reason why it is critical for your eCommerce business to pay close attention to web protection.

14. Custom Web hosting Environment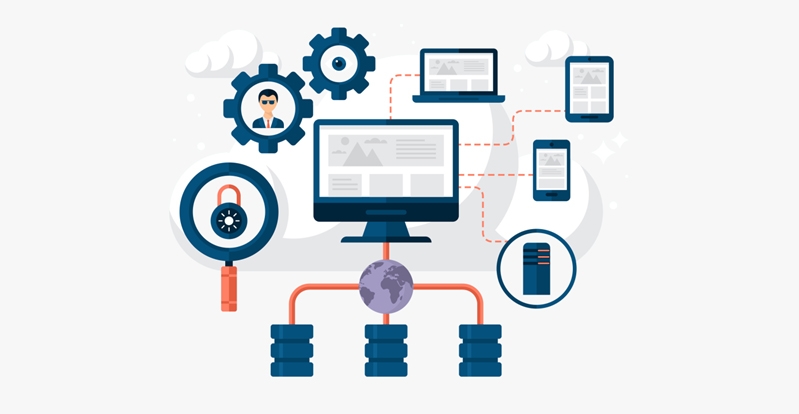 As you are about to launch your natural stone eCommerce company or are planning to do so in the near future. It's probably time to move on from your shared hosting servers. Shared hosting is typically a ready-to-use solution for small websites, with users receiving very limited server resources.
When your natural stone eCommerce company grows, however, there's a risk you'll run into problems with your current hosting provider. You can also use Cloud Servers, Virtual Private Servers (VPS), or Dedicated Hosting Solutions. You can choose between managed and unmanaged services with increased scalability and protection.
After all, the most significant factor is the user experience, which is what generates revenue. One of the easiest ways to keep your website up and running is to choose a hosting service that cares as much about server uptime as you do. Fast-loading websites are still preferred by online shoppers. According to studies, internet users only wait 3 seconds on average for a website to load before leaving.
You're less likely to lose future clients and sales if the web hosting provider is dependable and strives for near-100 percent uptime.
15. Increased Customer Base
An online store for your natural stone business, places your goods or services in the palms of your customers' hands, no matter where they are in the world, on their phone or computer (though you can limit the location served if required).
It becomes quite easy to just access your whole product catalogue on the online store and due to this more audience gets connected to your business.
When anyone wants natural stones, they just need to pull out their smartphone or tablet, search your online ecommerce website, and click to purchase. Your online store would open up a new platform for you to reach out to a larger group of potential customers.
According to Beeketing reports, 57% of online shoppers globally, prefer buying from retailers who are overseas.
If your stone business has been in service for a long time or if you are just getting started, there are always new customers to serve.
Final Thoughts
The importance of having your own natural stone website in your eCommerce strategy is quite significant. It's a fantastic way to build your brand, gain loyal customers in the stone industry, learn new things, and be more innovative with your marketing. Using a single platform for all of your sales, on the other hand, maybe troublesome. As eCommerce becomes more dynamic, diversifying where you sell online will help you attract new customers. Do you want to establish yourself as a leading eCommerce stone brand? Need help? Contact Magneto IT Solutions, a stone eCommerce website development company, from where you can hire an eCommerce developer for imparting the best eCommerce solutions to you.