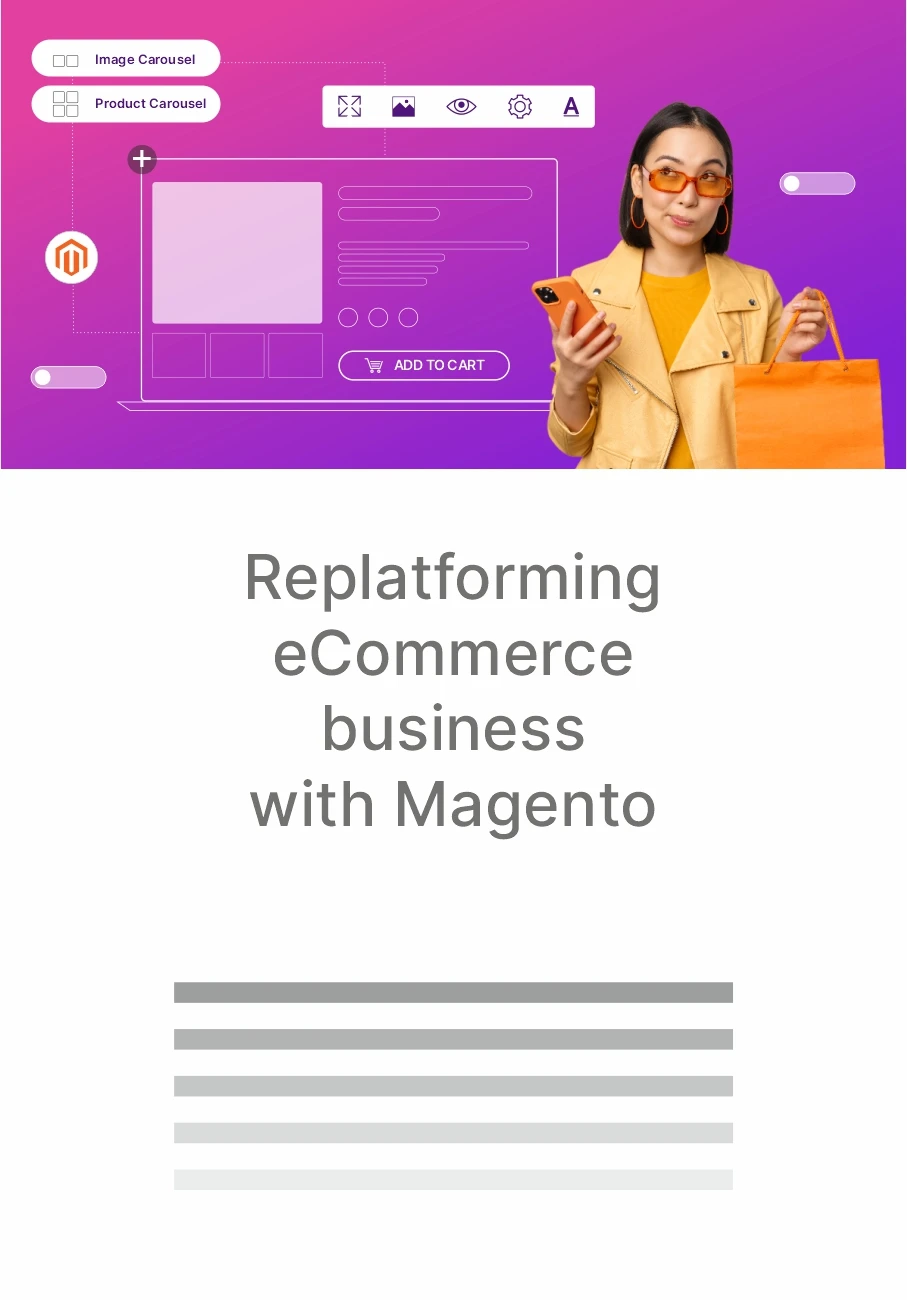 Get The Print Version
Download a PDF version for easier offline reading and sharing with coworkers
With the technology development, the need for refined solutions and switching from old systems to new ones is increasing. It helps the business to keep up with the competitive world. Replatforming or migrating to a new system is a well-known process that businesses can do to stay competitive.
The shifting process from outdated to new is a time-consuming and costly process. Therefore, the decisions need to be taken wisely. Before choosing the right platform for replatforming, in-depth research is needed.
Magento is found to be one of the best providers for replatforming your eCommerce business. Various eCommerce businesses massively use this platform due to its major benefits.
Based on recent research done by Forrester Consulting, "Magento is preferred by most of the online businesses to boost their revenue by 80%, by using their impressive themes for better customer experience with amazing user interface and mobile-friendliness".
Today, we will understand the core need of choosing replatforming along with the benefits and features of Magento for conducting this process.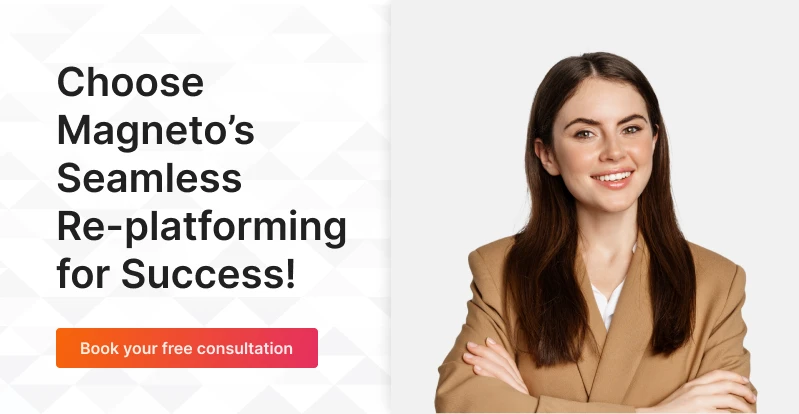 Why your business needs replatforming?
Before choosing the platform and conducting the replatforming process, it's important to understand why this solution is required for your business. replatforming has a lot of benefits, and a few of them are mentioned below:
Streamline business process
Managing the day-to-day operation effortlessly is the core business need. Every industry struggling to simplify its process, but most of them fail due to the traditional approach and lack of a refined system.
replatforming to a modern platform can be the savior for improving the business process by streamlining its operations. With the help of Magento, your eCommerce business can fly high. It is associated with a refined open-source platform that has limitless potential to grow your online business.
Boost security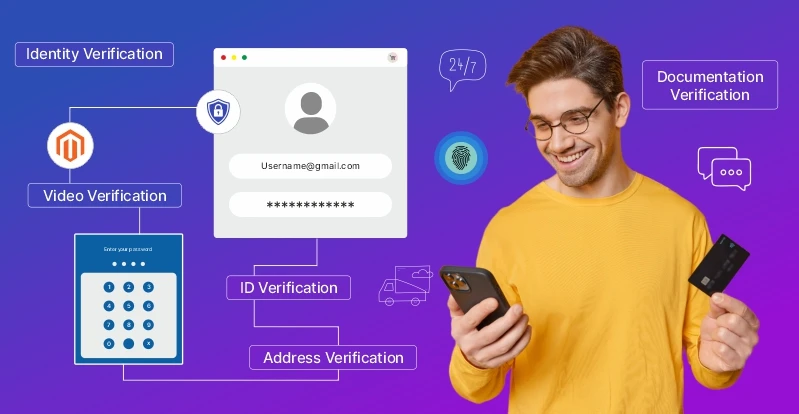 The eCommerce segment is associated with a lot of sensitive customer information. Therefore, it's often become the victim of cyber theft. Therefore, to get rid of this problem and keep protecting the business data, a more secure environment is the key necessity.
However, in the conversion approach, the business misses the potential of higher security. With the help of replatforming, this problem can be solved.
Magento can be a great option for replatforming your online business by maximizing security. It offers PCI DSS compliance and SSL certificates to protect your online business.
Improve website speed
In an eCommerce business, having a high-speed website is the top priority. Most of the time, businesses fail to align with this requirement. With the help of replatforming, businesses can improve their speed by choosing the most appropriate platform.
Magento is the most suitable platform for eCommerce businesses looking to boost their website speed. This platform can be helpful for improving the website speed by making it more user-friendly for the end customer. It will help them to be responsive to the website, which directly helps to boost the sales ratio.
Simplify integration
Integration is a major need for the online business, as it will be helpful for improving the data handling and organizing process. That will be helpful for improving productivity.
By integrating with the right platform, the eCommerce business can improve its customer experience and business process.
However, in a traditional approach, conducting a smart integration is next to impossible and complex. With the help of replatforming, this problem can be solved. Magento is the most preferred platform for doing easy integration.
This platform helps connect your existing system with the required one quickly. It will help to cut down the complexity and make your business process simpler than ever.
Better customer experience
As we know, the customer is the king; making them happy is the foremost priority for any business. Many times, businesses struggle to make their customer happy due to the lack of knowledge about their expectation. Nowadays, customer expectation has touched the sky; they expect to be treated in a special manner.
Providing this level of service is complex and limited in the traditional business. Therefore, migrating to a new system is the foremost requirement. Magento provides top-quality extensions for improving the customer experience.
It starts with providing cloud replatforming services, easy product processing and multiple payment options for making your customer process their order with ease.
Optimize Marketing process
Reaching the right customer is the most complex process in eCommerce business. To conduct this process appropriately, a systematic marketing approach is required. This approach is generally missing in the traditional approach.
With the help of migration, the marketing process can be optimized; Magento is a leading platform that can help to improve the marketing process by offering a load of features.
They are used for improving the SEO process by refining tools, providing custom options, higher security, open-source platforms, and easy integration with third-party software. These help to boost the marketing and promotion process effectively.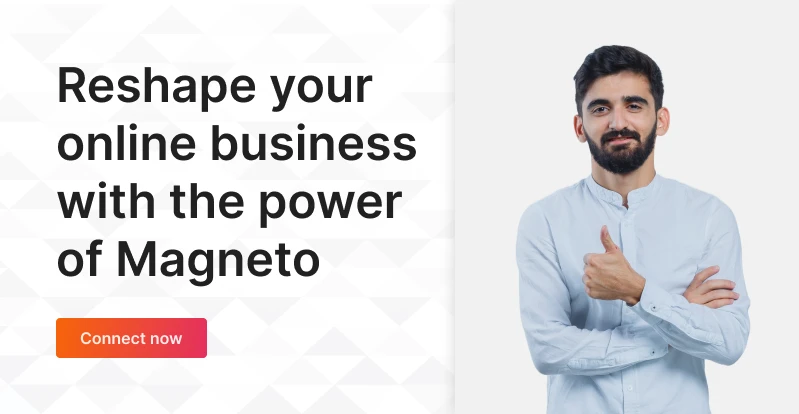 Why Magento can be the best option for replatforming
replatforming is the most required process for any eCommerce business, but the question is, which platform can be best for you? Magento is found to be the leader in conducting replatforming, and it's been chosen by the top players of eCommerce due to its feature-rich offerings. Let's explore a few of them below:
Outstanding performance
replatforming with Magento can give your business an amazing experience. It effortlessly improves the business process by simplifying regular operations offering customers a high-speed website and personalized options. These features make this platform the top choice for replatforming online businesses.
According to a recent analysis, more than 9% of online eCommerce businesses migrated to Magneto by 2019". This ratio is majorly increasing, and more than 50,000 retailers are using Magento 1 and Magento 2 in the USA.
Their highly customized and user-friendly extensions and web app are helpful for improving buyer performance with a faster loading time, mobile-friendly solutions, and a secure process, making this platform the best for enhancing clients' experience.
Custom friendly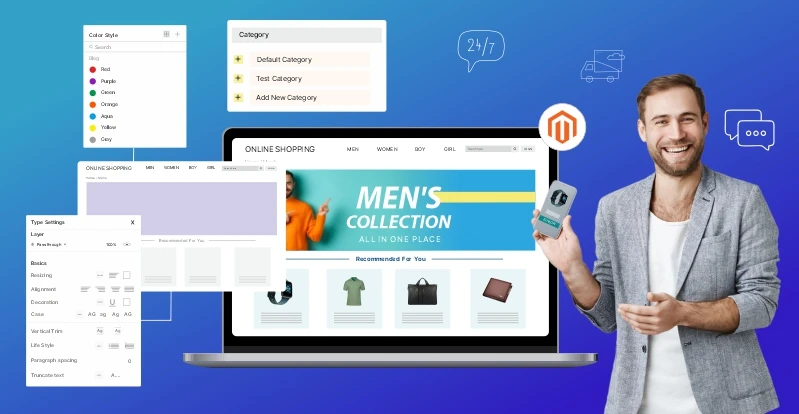 Magento offers highly customized features for improving the eCommerce website. This platform can provide ready-to-use templates to help the brand make a faster design process for better outcomes.
It will also help improve the website's visibility by offering a great user experience. The custom themes are particularly designed to align with the user's requirements; hence, they give a more personalized experience that boosts conversions.
Besides, Magento follows PWA (progressive web app) standards that help to offer more custom-friendly solutions. It also consists of many customized extension that makes the buyer's journey more enjoyable.
Wide Marketplace
The marketplace is a major factor for the eCommerce business. Magento offers a feature-rich marketplace that consists of various integration possibilities, extensions, and limitless applications.
Therefore, by connecting Magento with your eCommerce business, the brands can offer the best experience to the users.
It allows the business to choose any integrations and extensions to make their brand look much better and make sure the users are satisfied with the services. It makes them the most reliable source for eCommerce businesses to expand and succeed in their business.
Unique and Responsive Themes
User experience is something that is directly connected with the enhancement of customer experience. Magento is helpful for designing customized and engaging themes to provide the best experience to their client.
They have some pre-build themes that will help to improve the website's look and, finally, the user experience. "ThemeForest has shared their report that they have 600+ Magento themes on their marketplace."
These themes are also engaging and easy to use to make sure the buyers are able to conduct their purchasing process easily without facing any interruptions. The pre-build temples are also helpful for reducing the time and cost of the business.
With a unique and engaging theme, the customer can get the most delightful experience useful for improving the brand's loyalty.
Refined Admin Panel
The admin panel is majorly influencing any online business. Magento consists of a highly featured admin panel that helps to offer the best experience to the brands. The business can easily customize their requirements and design based on their specific requirement, making them offer the best to their end-users.
The admin dashboard is helpful for providing various detailed information, including the overall sales, order, and payment reports for better management. Besides, the search mechanism is also constructed to improve the search results, making this platform the best for eCommerce business replatforming.
24/7 customer support
With this growing and revolving field of eCommerce, 24/7 customer support is a significant need. Without instant support, the customer conversion rate can fall. Therefore, choosing a replatforming software with great customer support is essential.
Magento is the key choice when looking for appropriate customer support for the business. It has 24/7 support for its clients to make sure the users are getting a seamless process. It eventually makes them choose the brand in the future, which creates a higher conversion rate.
Budget-friendly
Every business looks for cost-effective services for conducting its replatforming process. Magento is the most reliable and effective platform that can conduct replatforming easily, effectively, and budget-friendly.
With their custom templates and extensive features, the business can save most of their time and money. Besides, the experienced team of Magento experts also makes the development process much simpler for the brands, which helps to make the process budget-friendly and much more profitable.
Implement Magento for eCommerce replatforming
Magento is the best option for replatforming your online business, but most eCommerce leaders are still confused about its implementation. We have identified a few key steps that can be helpful for easy implementation.
Identify the need
The foremost aspect is identifying the need to re-platform your existing eCommerce business. This process is needed to evaluate Preciously to get the actual requirements of your online store. Also, you need to identify how Magento can help you to fix the existing issues effectively.
Look for professionals
Once the requirement is identified, it's time to look for a Magento professional to move forward in the journey. Various professionals are there who will help you easily replatforming to Magento. Look for someone who has trending solutions aligned with your actual needs.
Compare the features
To identify the best professionals, look for some options and compare their offering features. It will help you to make a wise decision. Analyze their future plan to upgrade your system, cost, and timeline for better implementation.
Assign a team
After the final selection of the professionals, look for a specialized team who can analyze the replatforming migration process. Ensure the person is aware of the development plan to reduce any kind of errors and miscommunication.
Monitor and upgrade
Once the analysis is done, monitor the progress, look for the errors, and do the final implementation. As the eCommerce business is dynamically changing, you also need to be updated with the time. Therefore, upgrade your platform migration with refined solutions for better results.
Success story
Magento is a powerful platform for revamping the eCommerce business. There are many leading companies have already chosen this platform and have successfully flourished their business. Let's explore the leading one below:
Christian Louboutin
As a luxurious brand for shoes, bags, and accessories, Christan Louboutin must ensure its website looks great to ensure an amazing customer experience. This brand is operatable in 35 countries and has 150+ retail boutiques.
Earlier, they were struggling with providing impressive designs to their customers, which was initiating issues with a lack of customer retention.
But by choosing Magento's highly customized website design, they created and launched an eye-catching website with a unique user experience for their end-users. Besides, Christian Louboutin completely depends on Magento to improve its entire website, including storefront management, pre-orders, blogs, and many more.
They have directly used Magento's (1 & 2) versions for most of their development, and for advanced development, they choose their third-party extensions to design a more custom-friendly experience. According to Ready Cloud's research, Magento has over 5000 extensions."
Hence, Christian Louboutin had an amazing experience with Magento that helped them to bring their customer conversion back on track.
Sigma Beauty
Sigma Beauty is a global based eCommerce store for beauty products. They have provided services to more than 70+ global countries for the last 14+ years.
However, this company was facing issues with maintaining its brand loyalty in 2018, which is when it decided to invest in Magento to improve its b2b and b2c productivity by providing a better user experience.
Magento helped them to improve their loading time, create a more engaging website, simplify email campaigns, customize category options, advertise pages with pop-ups and simple navigation, and help them to improve their brand loyalty and shopping experience for the customer.
replatforming with Magento was a wise decision for Sigma Beauty, and it's helped them to gain great brand loyalty with their customers, which was the foremost goal for the company.
Final Word
Magento replatforming is found to be a great approach to improving the eCommerce business outcome. Most of the leaders in this industry are trusting this platform for growing their brand's performance. Studies say, "As per the global report, more than 250,000 retailers use Magento for their online store."
This platform is associated with lots of features to provide a better user experience and seamless website management. It also has various features for improving the website speed and UI/UX to ensure a great customer experience.
Magento updates its features, making this platform the best option for any eCommerce business. The Magento 2 offers a better-customized solution as compared to Magento 1, which is also rich with most of the basic features for improving your online store.
This platform is continuously updated based on the customer's requirements and can be majorly useful in the future. Therefore, choosing and investing in this platform can be a wise decision for any eCommerce business.
Connect with a Magento professional to get a better understanding and ensure effortless online store management with brilliance.