Why do you need a full-stack developer for your business? Will a web developer offer a pleasant experience with the pine success rate? What are the soft-skills of the web developer and how can they add perfection to your business?
You must already be in a haste to set-up your organization with specific objectives and futuristic goals. Your dream is almost about to come to reality. But midst all of that mesh, do not forget to hire a web developer for your business. Many would-bes in this impasse. Why? What is the need to hire a web developer? How can a developer add perks to my start-up? Well, It's not just you, but there are a majority of new startups who are in this dilemma, who are not familiar with the crucial role of an adept web developer for the success of the firm.
Here is an overview of the significance to hire a proficient web developer for startups:-
Represent your business
To have an established online presence for your business is a prevailing situation. It is far more the easiest way to gain the attention of the customers. Suppose if you create an online store, you can gain the prominence among the consumers, they can purchase a wide range of services and products offered by you. Hence, you can drive sales and attain success within a short span of time. For that, you need to hire a competent web developer.
Engage your customers
When you hire a web developer expert, they make sure that your website is enhanced and up-to-date. They would be precisely in the minute detailing of your website with the eye-popping visuals that can attract more users. If the website has got compelling and engaging features, users are more likely to stay on the site and draw up to buy the services or products offered by you. These days the web developers are thoroughly updated with the latest tools and updates, so they tend to develop the site keeping the different types of customers in mind.
Promotes your services
It is very reasonable to hire web developers from India to get the professional-looking site for the start-up. For that, you can trust only an established service provider who is reliable and has a variant industrial experience. Below mentioned are the advantages that you can avail from the web development company:-
Business-centric site
The website should match your requirements of the business. These days every firm stands out with the distinctive objectives. An established web development company evaluates and analyzes the relevant strategies for every project.
Either you want to establish yourself, or want to earn money, or want to target your audience the proficient web developers would mark all your needs.
Effortless SEO
Want to outshine your business? Then you need to, experts from the renowned web development company who offers competent SEO-friendly sites. Search Engine Optimization is a chunk of digital marketing and your sites need to be customized for that. Then the main motto for you should be to get the ranking by Google and this is only possible if your website can be optimized easily.
Maintenance of the website
Are you inspired by the latest technologies and trends? Then you need not worry about discrepancies to upgrade your sites. A proficient web developer zips with all the attainable effort to handle the site and maintain it up to the date. Hence, it is important to hire a web developer who is responsible to aid with the futuristic perspective. When choosing a developer for website maintenance service you should ask them about their experience with performing maintenance on websites. You should also shop around for prices. Some websites require a greater amount of hours spent on maintenance than others.

Points to consider before you hire a web developer:-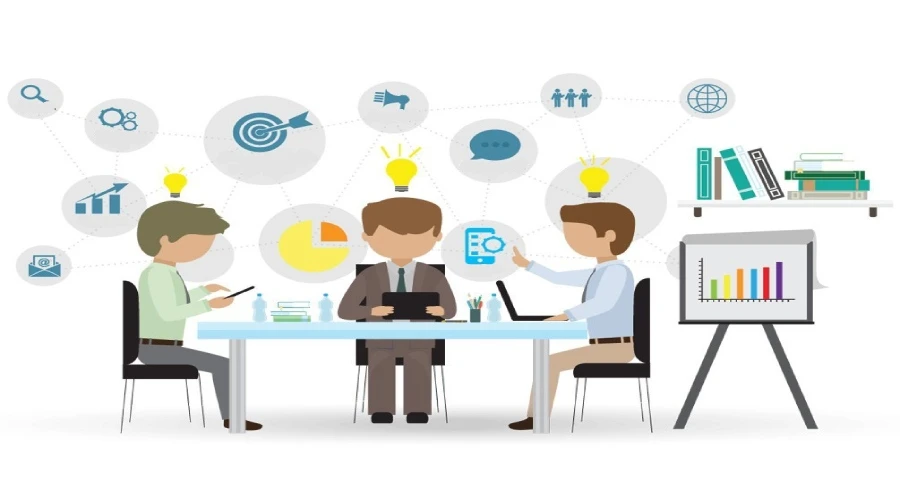 Define your scopes and requirement
When you approach an established web development to be specific about your requirements and scope. Make sure you highlight each and every feature that is expected from a web developer. A proficient web developer would offer you with hiring models (hourly, part-time, full-time) and in the mentioned time-frame.
Set the budget that is realistic
Always research before hiring a web or software development company. Evaluate the budget based on your requirements. The figures may vary depending on your requirements and location. These days companies are more prone to hire web developers from India because they are pocket-friendly. Hence, these developers are skilled because they already have got the experience to serve the varied arrays of the industries. They would handy and quite adept to increase the team size.
Set the time-frame that is realistic
When you hire a web developer it best to discuss the time-frame. Always choose a web developer who offers 24*7 assistance to your project and keeps you updated throughout the development of your project. If you are offshoring the developers who are from different locations, ensure that keep in touch with you via Skype, Phone calls, etc.
Do your homework in prior
A good web developer would pop up with the new ideas and updates. Therefore, you need to be thorough information about the recent development so that you can add your inputs that you are wishing that needs to implement for the development of your sites.
PROFICIENCY OF FULL-STACK WEB DEVELOPER OVER WEB DEVELOPER
Who is a Full-Stack web developer? Why companies prefer them moreover web-developers? How can they help your business to expand more? Are they beneficial?
A Full-stack web developer is in fastidious demand. Why so? Well, Full-stack web developers are well-versed from the back-end to database till front-end development. Hiring a full-stack web developer has got many advantages. For instance, they can develop the software product end-to-end independently and can solve problems easily as compared to other developers.
A Full-stack web developer possesses the following essential characteristics, i.e discipline, patience, time management, etc. They are the pioneer in coding and hence, can make your site function properly. Hence, a Full-stack web developer can add wonders to your business. Below mentioned are some of the reasons for hiring Full-Stack web developers:-
Effective problem solving
A start-up company needs web developers because they can easily manage work from the wide range of programming the projects. Starting from the user-interface to the programs that are server-side. A Full-stack web developer has got that potential and inherent knowledge. When you hire a web developer either they would be a back-end developer or front-end developer. You would just be involved with moving people from team to team.
Technology skills
The Full-stack web developer has got technical skills in web designing too, which can help the business to expand further. The web developer who is in their entry-level may not understand each and every algorithm. As the organization grows, the developers need to be specialized. After going through the basics, a full-stack web developer allows the organization to invest money and time, helping them to expand the knowledge further.
Where can you hire economical web developers or full-stack web developers?
Many organizations always consider hiring from India as they are cost-effective and are a pioneer in delivering quality projects. Since many companies hire from India, they have got knowledge of diverse projects. The proficient web developer would be familiar with programming languages such as HTML, JavaScript, HTML5, CSS, etc. Whereas a Full-stack developer has gear over different languages. The finest means to get a web developer or a full-stack web developer is to proceed to an IT firm that offers web-developer or Full-stack web developers. The explanation to it is that developers who are employed with IT firms would be experienced in working on multiple projects. Let us understand it straight. India is known as the hub of IT companies and they have got talent in tons. Hence, you can account for the best price when you hire web developers or Full-Stack web developers from India.

Sectors where web-developer or Full-stack web developer empowers
Health
Banking
Entertainment
Business
Jobs/careers
Transport
Travel
Real estate
Food
Dating
Sports
Where can you find the adept web developers and Full-Stack web developer?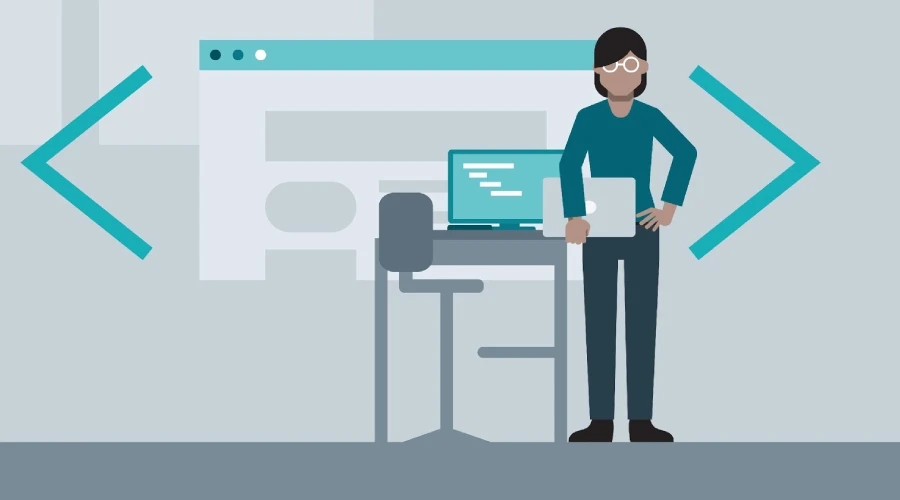 LinkedIn:
It is a great platform to get recommendations/testimonials. Therefore, you can leverage the data-driven recruiting to get the best web developers or Full-stack web developers in the market.
Quora:
You can easily identify the domain experts by going through the Q&A section. It will help you to integrate the relevant web developer or Full-stack web developers that matches with your requirement.
GitHub:
It is the hosting site, online service provider where developers can share their project. Once you set the public account, you can get the information and details.
Tips to select outstanding web-developers or Full-stack developers:-
Scrutinize the candidates before hiring, whether they are passionate and amending to learn new things.
Comprehend them, whether they are familiar with different technologies.
Choose those people who have great visions and are updated with the latest development and trends.
Choose the best, you should always consider checking the portfolios, rating of the developer, support-system and review. Make it a habit of reading and posting the reviews, as it may be beneficial for the future potential people who are seeking for developers.
Chase for the seamless exposure. Make sure that you administer the brainstorming upon the resources, assign with the complex and dissimilar task to check the caliber. Be ascertain that the desired services can be completed or fulfilled by the selected web developer or Full-stack web developer.
Final Note
In conclusion, a Full-stack web developer adds magic to front-end and back-end development, who are duped with the knowledge of development. They can expand your business through a tumultuous journey. An experienced web developer or Full-Stack web developers will prove to be beneficial for your start-up. They would have the knowledge of the technical requirements and offer you with better solutions. So, make sure you start hunting the right web developer or Full-Stack web developers who can take your business to another level. Make sure that the web developer or Full-Stack web developers, you hired is capable of delivering the quality work. The choice is in your hands. Reach out to the best who offers you the outstanding resources that suit your start-up.
Author's bio
The author is a full-stack developer at HireWebDeveloper. She writes blogs and articles about business and technology. When free, the author loves traveling and exploring new places.