An eCommerce business allows you to make sales throughout the year without overhead costs that you would have in a physical business. According to Statista, over 205 million consumers shop online in the US alone.
Here are some successful strategies we've seen that can help grow your store, and the things you should be doing to prepare your business for rapid growth.
How to Grow Your Ecommerce Store
Your store is already experiencing some success. But you want to take it up a notch. Here's what you should do:
Related: eCommerce Marketing Tools to Grow Your Business
Display Top Selling Products
Consumers need direction, as some of them don't know what they want to purchase. New customers are usually overwhelmed with all the products and information. A 'best seller' category on your site will give them the direction they need.
When they see what people are buying most, they will be compelled to purchase those same products. This also gives you the opportunity to push products with the biggest profit margins on your home page.
Step Up Holiday Promotions
Consumers spend more money on special events like Thanksgiving, Black Friday and Cyber Monday than any other day of the year. Crowded shopping malls during this time make it more convenient to shop online. Take advantage of this to promote holiday sales and make huge profits.
Send emails to your list of current customers persuading them to buy gifts for their loved ones. Your promotions should be clear and compelling. Convince your customers to buy from you by including enticing words like 'make them feel special' or 'the perfect gift'.
Include Video Demos
Consumers love video content and it has quickly become a marketing staple for many online businesses. Three types of videos that will boost your growth are product videos, tutorial videos, and customer testimonial videos.
Consumers will trust you more when they can see your products in action and other consumers vouching for you.
Not using video marketing yet? Look at these interesting statistics:
Over 50% of consumers believe that video content is a must on a company website
More than 60% of consumers will watch a product review video before buying any product
84% of consumers were compelled to make a purchase after watching a company's video
76% of video marketers reported that video content increased their sales
Including videos on your landing page can boost conversions by over 80%

Fast Shipping
Consumers expect more than great prices. They want their products, fast. Fast shipping is crucial to your business as it attracts loyal customers, generating positive reviews and increases your earnings.
Stay ahead of the competition by providing and maintaining a standard of speedy delivery. You need to offer same-day shipping cut off as late as possible. Talk to your shipping provider about how late they can go.
Free shipping
Online shoppers love a good discount, but they love free shipping even more. Free shipping is a powerful tool you can't afford to ignore. Consumers like hearing the word 'free'. It's a psychological thing.
Walker Sands published a report indicating that 79% of US consumers would shop online if it included free shipping. Users are more likely to finalize a purchase which includes a free shipping offer. Without free shipping, they will abandon their carts at checkout.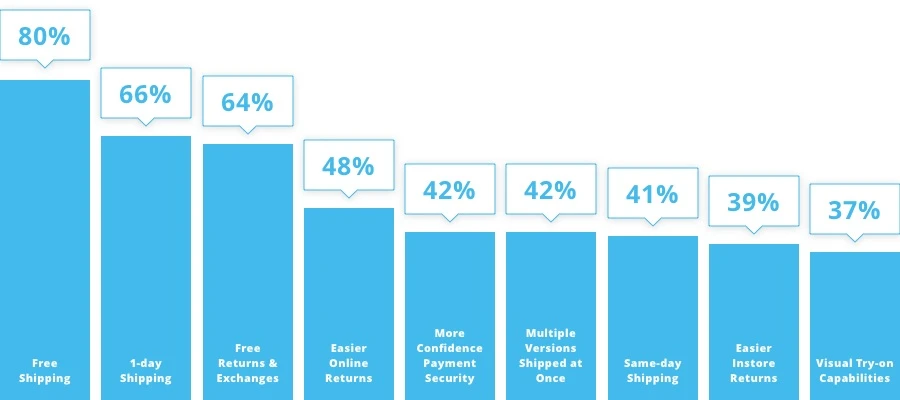 Consider the following free shipping promotions:
Free Shipping on All Orders
The goal of free shipping on all orders is conversions. It's straightforward, easy to understand by the shoppers and easy to implement by the store.
As a business, you should include some of the shipping costs of the product price. You should also know how many additional orders you'll need to maximize profits.
Free Shipping on Orders Worth a Certain Threshold
According to Statista, 48% of consumers would purchase additional items to qualify for free shipping. Let's say the free shipping threshold is $50 and a shopper's cart sums up to $44 with a shipping fee of $5. Most consumers would rather buy a product they will never use worth $6 than pay for shipping.
Free shipping for first-time customers
This incentive will attract users who haven't purchased from you before. They'll want to come back and shop next time.
Free shipping within the US only (or other specific countries/states)
Avoid incurring heavy shipping costs by limiting this offer to certain locations where you can access good shipping rates.
Free shipping when you buy particular products
With this offer, you can exclude large and heavy products like the furniture to prevent hurting your bottom line.
Free shipping for 48 hours only (or other limited time)
Limiting the time for free shipping pushes consumers to purchase products quickly.
Free shipping when you purchase two or more products
Remind the buyer with a prompt after they've added one item to the cart. It should say something like 'to qualify for free shipping, add one more item'.
Include Photos in Your Customer Testimonials
Customer testimonials and user reviews are a great way to attract consumers and boost sales. However, if they appear with just one name and no face, users won't believe they are real. Make your testimonials more convincing by including a full name and photograph.
If their title is relevant to the products, include it. For example, a spa owner can review products like essential oils or body scrubs. That title in the testimonial will convince consumers that the reviewer knows what they're talking about.
Email Marketing
Compared to other digital channels, email marketing has the highest return on investment. A VentureBeat insight study reported that businesses are earning $38 for every dollar they spend on email marketing.
Most eCommerce stores collect customer emails during checkout. If you have a list already, that's a good start. If you don't have one, you should start creating it now by running paid traffic to an opt-in page through a giveaway.
You can maximize profits with your email list by cross-selling. Cross-selling is where you promote products that complement what your customer has already bought. For example, if someone has bought workout shoes, you can sell them workout clothes. Send your cross-selling email about two weeks after purchase.
You can also use email marketing to promote offers for special events and holidays like Thanksgiving, Christmas, Mother's Day, Father's Day, and Valentine's Day.
Promote on Social Media
It's not enough to just set up your store. People need to know you exist so you have to promote it. You can do this on social media by increasing your presence and advertising on the different platforms to reach your target market. You can promote on Facebook, Instagram, Pinterest, Twitter and LinkedIn using influencer marketing or inserting links to your site.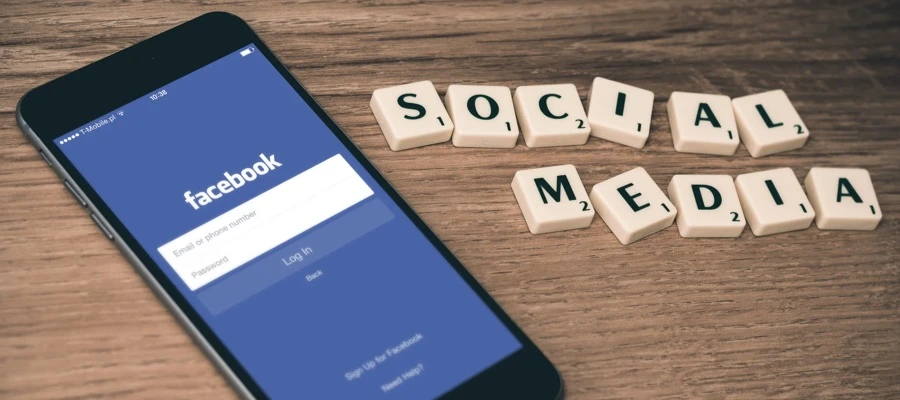 Look at the promotion offerings on each platform and decide which one works best for your business. You don't have to be on every social media channel. Some channels don't work well for certain businesses. Also, it helps to build a community of loyal followers and customers around your platform.
Improve Your Product Descriptions
Your product descriptions should convince consumers that they need a particular product. It should appeal to the user's emotions. Even if you're not a copywriter, you can do this. Improve the quality of your product descriptions by focusing on the benefits of the product and less on the features.
Consumers don't care that your new tablet 'weighs only 200 grams'. However, they'll be pleased to know that 'it is as light as a paperback and you can easily fit it in your handbag'. The description must be clear and easy to read because most users just skim through.
Accept Various Payment Options
There are few things more frustrating than getting to the checkout in an online store, and you're stuck. Why? Because the only method you can use to pay for your much-needed items is unavailable. Offer your consumers various options to pay for your products.
You'll be sending customers away by accepting only Visa and MasterCard. You should also be able to accept debit cards. You wouldn't want a customer to abandon their cart at checkout because you don't accept their payment method.
Customers should be able to pay with methods like PayPal and Apple Pay, which are popular at the moment. This makes the checkout process a breeze. In the end, customers are happy and you generate more sales.
How to Handle the Rising Demand
The way you handle increasing demand in your store can either make or break your business. The last thing you want is customers to complain about late deliveries, a slow site, and zero communication from your end about the order status. A demand spike is a good thing, but it can also be overwhelming. So how do you efficiently handle it?
Monitor Industry Data and Trends
Industry data like product launches, press attention, and general sales trends are worth looking into. Understanding these trends allows you to plan effectively. Trend reports and industry research by industry leaders will help you anticipate a spike in demand for your products.
Follow influencers and publications in your industry and read their content regularly. If you notice that your products are getting media attention in magazine articles or influencer platforms, there will definitely be an impact on demand.
Use Your Past Sales Data
Your company's past sales data should show you where there have been spikes in demand. Note that some of these spikes may have happened as a one-off because of particular events or campaigns.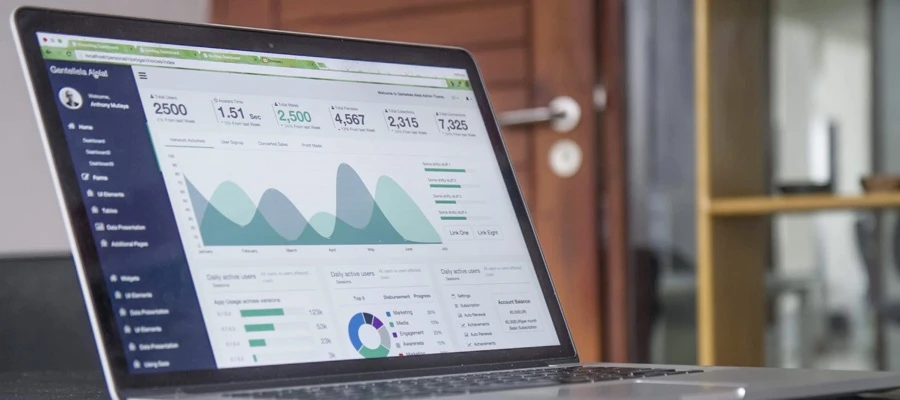 However, your data will also show you specific times of the year where increased demand is a given. For example, events like Black Friday and holidays like Christmas. The data around Christmas time and other holidays will show you the particular days on which to anticipate the most shopping activity.
Communicate with Your Team
Frequent communication with your marketing team is an effective way to anticipate demand spikes. You should know what marketing activity they have planned so that you're prepared. You'll also have a better idea of the potential demand. The main goal of your marketing campaigns is to increase sales so your store must be ready for it.
Upgrade Your Site
Your site should be able to handle the increasing traffic without any glitches. This may require you to upgrade your hosting package. You will need extra capacity and higher speeds to facilitate a smooth purchasing process for all your customers. Your hosting provider should be able to work out a reasonably priced scaling option for your store.
Stock Up
Imagine having several visitors to your site and there's nothing to buy. Pre-order extra stock in time to meet the rising demand. The information from your past data should guide you in deciding what quantity of stock you require.
Make arrangements with your suppliers for restocking in the event of overwhelming demand. Effective communication with the suppliers will help them deliver efficiently so that you can serve your customers better.
Inform Your Customers
High demand may lead to delivering your customers' orders late. Inform them about it so that you can manage their expectations.
You can use your social media platforms and main site. Let them know that you are managing the situation. This information will work in your favor by pushing shoppers to make quick decisions to purchase for fear of limited stock.

Track Your Performance
High demand situations require you to constantly monitor the state of your store. You need regular updates on your site speed, traffic volume, shipping status, and other important criteria. That way, you'll quickly deal with glitches as they arise.
Tracking your performance will help you keep your customers informed about the status of their orders. Constant communication, especially where you expect delivery delays, is key to maintaining a reputable brand image.
3PL Fulfilment and its Benefits to Helping You Scale
Third-party logistics (3PL) is a process where a business will outsource eCommerce fulfillment to a vendor. The 3PL company will take over operations including warehousing, inventory management, transportation, and supply chain management.
You basically send your inventory to the 3PL fulfillment company and they'll take it from there. They use modern technology which allows you to monitor your inventory in real-time. Let's look at how a 3PL can help your business scale.
Inventory Management
Inventory management is more than just storing your products in a warehouse. You will be able to sync your inventory with your store and monitor real-time inventory counts at each 3PL fulfillment center. You'll be able to preorder inventory before it runs out.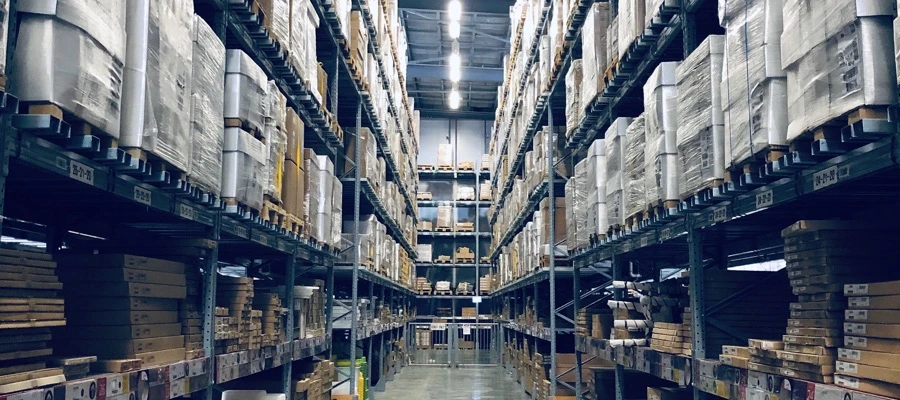 When your 3PL receives your inventory, you can easily monitor how many units for each product are sold each day. This visibility makes it easy to serve your customers efficiently, and happy customers mean more sales.
Product Distribution
Some 3PL fulfillment companies have distribution centers across several cities in the US. Splitting your inventory across these centers is called distributed inventory. It brings your products closer to your customers. These companies can also help you distribute your products to new markets.
A US-based store may find it difficult to sell certain products to its European customers. Also, some products have restrictions on them and cannot be shipped by air. You can send your goods to a 3PL fulfillment company located in Europe via ocean freight. Their distribution centers can ship them to your European customers. This allows the distribution of your products to new markets at competitive rates.
Fast Shipping
When a 3PL fulfillment company has several centers across the country, the inventory is closer to the customers. This makes order fulfillment is quicker. You can now guarantee your customers two-day shipping via ground which is much cheaper than air shipping.
Support Rapid Growth
When you outsource eCommerce fulfillment processes, you have time to focus on the core of your business. A growing business can overwhelm you with all the processes. 3PL fulfillment companies support your rapid growth by managing these complex tasks (with the help of modernized technology) on your behalf. This allows you to stay focused on selling and reaching more customers.
Reduce Costs and Save Time
As your business grows, it will cost you lots of money to fulfill orders. These costs include buying or renting warehouse space, management software, expensive equipment like forklifts and hiring workers. Outsourcing these operations means you won't have to spend that kind of money.
Many 3PL fulfillment companies have developed relationships with shipping companies so they usually get competitive rates. Also, they get discounts because they send out several packages a day.
Managing a large workforce can be quite challenging. Hiring, firing, writing reports, managing staff conflicts, union issues, filing paperwork and health insurance are issues that a growing business would rather avoid. They can take up lots of your time that would be better spent on developing new marketing strategies to grow your customer base.
Conclusion
With methods like improving your site by including video demos, displaying top-selling products and improving product descriptions, plus offering fast shipping and accepting various shopping methods, there's no reason your store shouldn't be growing.
When your online store grows, you can manage demand spikes by monitoring trends, updating your sites, communicating with your customers, stocking up and tracking your performance. A 3PL fulfillment company will help your business scale with fast shipping, inventory management, product distribution, and others. All these pointers will help you grow your eCommerce store and continuously make profits.
About the Author
Chris is the Technology Lead at Excelsior Integrated, a 3PL Fulfillment company serving high growth eCommerce clients from warehouse locations in Massachusetts and California. Chris has been with Excelsior for 7 years, through an exciting period of evolution. He now lives in New York City.