If you want to keep the IoT (Internet of Things) secure in 2018 then you're going to have your work cut out due to the number of threats on the horizon.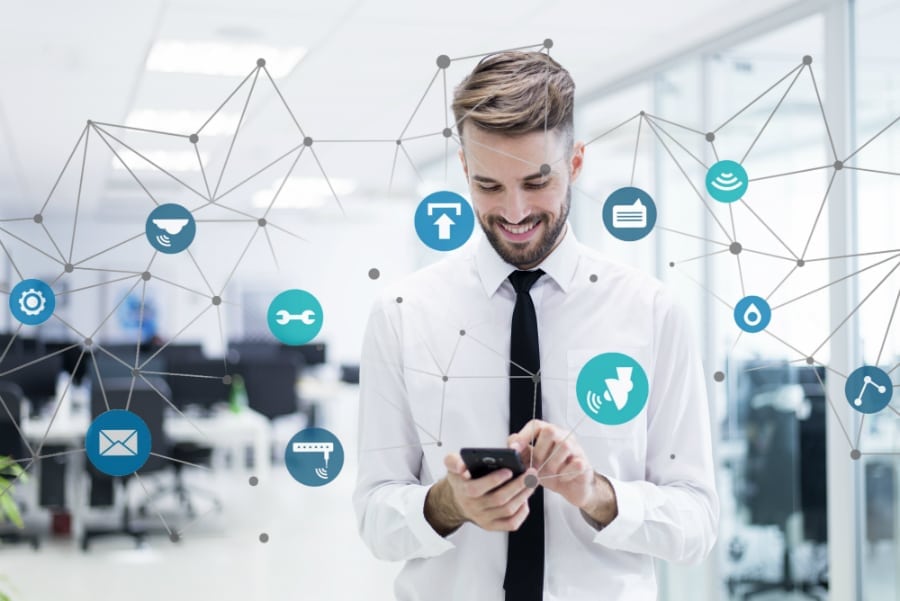 Significant progress has been made in the last couple of years when it comes to understanding the security concerns presented by IoT devices, but this is only encouraging hackers to become more innovative. And 2018 is going to deliver more IoT security threats than ever before, so you're going to need to be ready for this surge in activity and the new hacking methods employed.
Let's take a look at the most pressing IoT security concerns coming in 2018.
1) IoT Attacks being Undetectable
Many IoT attacks take place on a micro scale compared to large-scale attacks such as Distributed Denial of Service Attacks. The problem with micro attacks is that conventional security systems are unlikely to recognize them as a threat, whereas major attacks are likely to ring alarm bells very quickly.
Therefore, investing in highly sensitive security systems and manual monitoring may become vital to any organization using IoT devices.
2) More and More Devices Will Be Targeted
Automobiles, security cameras, and baby monitors are just a small selection of the IoT devices which have been hacked in the last couple of years, but this is set to increase further in 2018.
In particular, devices which come with weak passwords (or even no password) are constantly being scouted by hackers. And, when they discover one, this can easily be leaked online, so the need to enforce a strong password culture remains essential.
3) Hardware Issues
As there has been a great hike in mobility solutions and cloud computing with IoT, chip makers are strengthening their processors for extra security with each new generation.
The latest architecture of chips has been prepared specifically for IoT devices. Also, multifaceted designs will need more battery power, which is absolutely a challenge for IoT apps.
4) Web Interface
Constant cross-site scripting, simple default passwords, and weak session management are the concerns when it comes to a user web interface.
Are You looking to develop an IoT Connected Application?
These are the points for hackers to easily identify accounts of users and misuse them for their benefit. These are a source of vulnerabilities, so make sure you take every precaution to secure your interfaces.
5) Side Channel Attacks
Side channel attacks focus less on information and more on how that information is being showcased. If someone can access data, such as power consumption or even sound, then they have potential entry points into your system.
6) Rogue IoT Devices
The rising incidence of rogue connected devices hidden within enterprise makes the network smaller day by day. A Raspberry Pi or a Wi-Fi Pineapple are the best examples of rogue IoT devices.
An attacker can use one of these devices and connect other devices to that rogue device. Those other devices are often found in financial institutions.
7) Data Encryption
Plenty of devices make use of unencrypted network services. Some devices fail to even encrypt data even though they are connected to the Internet.
They should perform transport encryption, where information transfers between two devices will be encrypted. This aspect, in particular, will be very significant in overcoming security concerns.
8) Unaware Users
Many users and even organizations do not have the complete information as what all is there on the system and connected to the network which leads to something being left out to complete vulnerability.
9) IP Worries
As the number of connected devices is increasing exponentially every year, the available IP addresses is decreasing at an exponential rate.
The organizations developing apps should take into consideration that the software and the hardware will be having a provision to upgrade to IPV6 so that the decreasing IP addresses in IPV4 won't be an issue in the future.
10) Corporate Protection
A corporation's interconnected devices could use a rogue device to collect personal data when it comes to, for example, money transfers.
So consumers have to go through every single agreement before signing when receiving any device. Also, take a look at a device's corporation's policies regarding data safety.
How to Improve IoT Security
Day one emphasis on security
Get important updates regularly throughout the software's lifecycle
Implementation of secure access control as well as device authentication
Include built-in security features
Study threats and possible attackers before handling IoT security
Be ready for probable security breaches sooner or later
If you having any query regarding for IoT Product Engineering or willing to develop IoT application for your business, Please mail us your requirement at bhargav@magnetoitsolutions.com .