Online commerce is everything these days. It has transformed the retail industry rapidly and in a unique way. Thanks to the pandemic that forced consumers and businesses to shift online entirely. To be competitive in the eCommerce space, it's important to be adaptive to the changing technologies and user trends. The eCommerce industry needs to change as per the changing scenarios in the market rather than sticking to the same old frontend and backend systems.
These days, every consumer expects a smooth experience across all platforms, be it mobile or IoT devices or progressive Web Apps (PWA)
Do You Know What the Future of E-commerce Business Holds?
Why is eCommerce the future?
Statista.com estimates E-commerce to make up to 24.5% of retail shopping worldwide by 2025, including all B2B and B2C retail sales.
The pandemic has forced even first-time buyers to resort to online shopping. However, the future of eCommerce is decoupled because the architecture gives marketers the authority to post and review content. In contrast, the same freedom is given to delivering the content to different applications, devices, and touchpoints through APIs.
The decoupled CMS gives the best in both the front and back end, and that's why it is said that the future of eCommerce is decoupled. Where brands need to be transparent and authentic and become available to the consumers most of the time, the best eCommerce website development companies must suggest the brands invest in Headless Headless eCommerce Solutions to get a rich user experience.
What is Headless Ecommerce?
Headless eCommerce is a buzzword in the I.T. industry these days. It has brought an evolution in selling online. With its growing popularity amongst brands to provide more eCommerce platform options, it helps brands create unique user experiences.
With the ever-shifting needs of consumers, online retailers have to keep pace with the trends and technological changes. Meeting modern-day consumers' needs, eCommerce has come a long way with major developments in the last decade.
Well, Headless Ecommerce it is!
The world is moving towards eCommerce at a fast pace. Everyone wants everything at their doorstep at the click of a button. When a delay of even 15 seconds drives a consumer to leave the page and flock to another page, it's important to adopt the advanced technology of Headless eCommerce solutions at the earliest.
One sees the growth of eCommerce and online sales today due to the increasing usage of iPad, mobiles, tablets, laptops, and other IoT devices.
Headless eCommerce is an eCommerce solution that separates the front and back end of the online store. Major branded and huge stores have started adopting this technology for their brand website.

Here the developers start using distinct APIs while uploading blogs or images, content or customer reviews, etc., at the back end. On the other hand, in the front end, the developers use the framework to present the content to the end users in a presentable way.
This method does not hinder the process of frontend and backend development and helps quickly meet the growing demands and trends in the industry.
For the IoT era, headless eCommerce solutions work the best. Statista.com states that in 2021 4.9 trillion U.S. dollars were generated in sales, and this number will rise to 7.4 trillion dollars worldwide by 2025
Let's look at some examples of headless commerce and the brands adopting it.
Headless eCommerce is ideal for brands with heavy shopping sites, such as Nike, H&M, Redbox, etc. For many years, the brands in the market have known exactly how difficult it is to meet customers' increasing demands daily. Keeping pace with the growing demands while creating a beautiful user experience can become tedious if Headless eCommerce is not explored. In addition, the tech team can experience frustration and exhaustion if they work daily to manage the front and back end while keeping the site up and running 24/7.
Customers will purchase from devices such as smartphones, tablets, in-store, eCommerce stores, wearable devices, social media platforms, etc. It is a fact that when customers get the freedom and flexibility to buy from various platforms, they tend to buy more as they do not have to open only one device to make the purchase.
With the evolution of technology, we are thankful to Headless eCommerce for creating one of the features of the omnichannel shopping experience for customers. But this is only some of what headless eCommerce has to offer. So let's dive a little more into how Brands have been using Headless eCommerce solutions.
Nike
For Nike, they wanted an eCommerce solution but in Mobile to gain customers rapidly. In the mobile-dominant society, every element needs to be optimized, such as content, visuals, product photography, call to action, or pop-up messages to grab the customers' attention.
While their tech team implemented React SPA with Node.js backend, the frontend had become easy to optimize the experience across the entire application. In addition, by implementing the Headless e-commerce solution, they captured more market share compared to other sports brands.
Pure Formulas
Pure formulas are a health and supplement brand that sells online. Their problem was low conversion rates and an increase in the number of cart abandonment. They were the first to adopt headless eCommerce solutions in their industry and implemented Magento Headless PWA Development into their business.
They witnessed remarkable growth and improvement in their website, speed, and responsiveness. As using a website on Mobile has also become pretty much easy, it helped them improve the user experience and increase the customer retention ratio.
Boll & Branch
An organic bedding company was looking forward to creating a user experience that shows flexibility in its website design. Headless architecture helped them reach their destination.
An improved user experience was noticed while experimenting with a new product display. The "Shop the look" edition was introduced, where customers could view the products in lifestyle format and visualize their purchase items.
Burrow
Burrow is a D2C furniture store founded with the vision of eliminating the hassles of traditional furniture shopping. They came up with clever designs that were modular, affordable, stylish, and easy to deliver. Their idea boomed, generating $3 million in sales and outgrowing their platform. They required a powerful backend platform with no limitations on templates and creativity. Burrow chose BigCommerce as their backend system because of its reliability and maintenance fees. For the front end, the developers used custom CMS thus not relying on templates and creating an amazing user experience for their customers.
Debenhams
Debenhams is a British apparel MNC, and their purpose for going Headless was the bouncing rate of customers. So the tech team opted for Magento Headless PWA Development. Their number of visitors spiked by 40%, thus increasing the revenue.
Lancome
The French brand for luxury perfumes and cosmetics is one of the world's most valuable brands. It opted for a progressive Web Application to provide an out-of-the-box user experience to the consumers. It showed a 17% rise in the customer rate after adopting this headless approach, as customers could make purchases on the go.
The Good And The Beautiful
This international company is working on a homeschool curriculum and teaching advanced academics while making learning good and beautiful. As their concept became known and highly acceptable, the website couldn't manage the traffic, and there were limited options to scale.
While the team was eager to build an attractive and user-friendly website or front end, shifting to a decoupled architecture was the best decision. The team got an optimal backend experience for shipping and order management. The Good and the beautiful company opted for headless commerce Big Commerce and marked considerable growth in their business.
Many Of You Must Be Wondering What A Progressive Web App Is
Progressive Web Apps are built with web technologies such as HTML, CSS, and JavaScript. The feels and functionality of the app are just like Native apps built for a specific device or programming language for IOS or Android.
Magento Headless PWA Development can work offline and push notifications. They are built with advanced APIs that can be installed on any device and deliver improved experiences.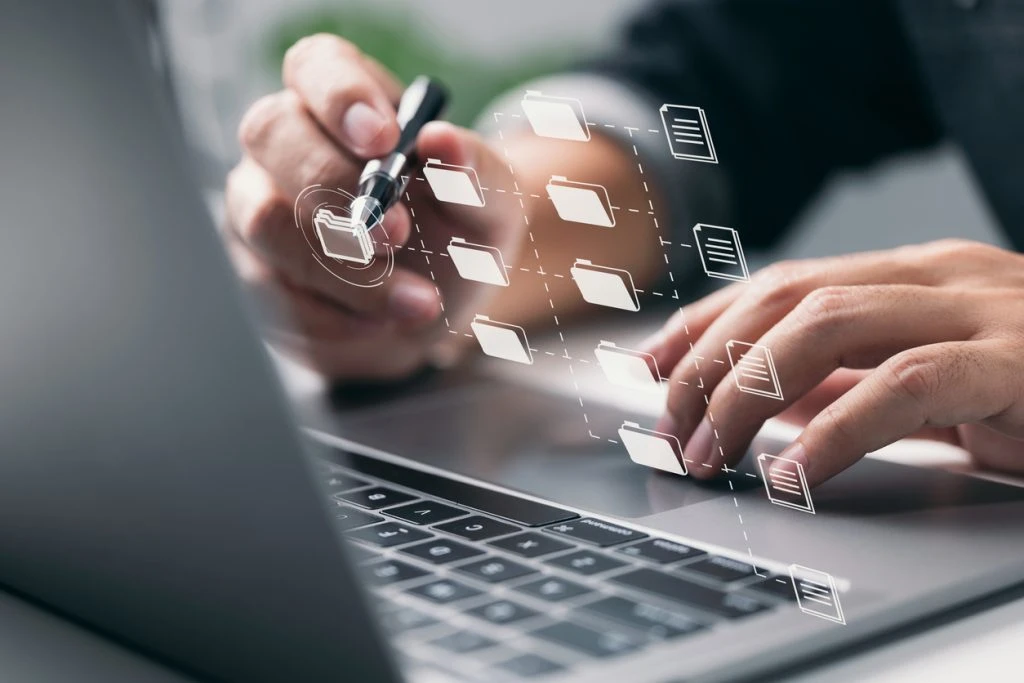 Many Big companies have adopted PWA Development. PWA is part of the biggest web ecosystem that includes plugins and other tech solutions, making it easy to make a website compared to a native app that is difficult to develop. PWA is relatively easy to build. It can operate on Android and IOS without much difference. Major big companies such as Twitter, Uber, Pinterest, Tiktok, and Spotify have adopted this technology for smooth operations and quickly capture market share.
The benefit of Magento Headless PWA Development is that it works in offline mode, too, even if it is installed on your Home Screen. In addition, it uses all modern technologies to make a faster, more reliable, secure, responsive, cross-browser compatible, and engaging user experience product.
Let's investigate some of the benefits of Magento PWA, which is the best headless CMS for eCommerce:
Increases The Visibility of The Website in Google Search Engine –
With The help of certain plugins and extensions for Magento, an amazing front end can be explored. Developing a site with PWA and setting it up with other technical SEO components helps optimize the discoverability part of the Google search engine.
Increases The Speed of The Website –
As the frontend and backend are now separate, the process of waiting for the backend to produce HTML data is reduced In this case, only dynamic data is received from the request made. The header, footer, files, etc., are not touched, and they remain the same on each page. It increases the website speed, helps handle customer traffic, and leads to higher conversion rates.
When the beauty brand Lancôme shifted its Magento store to PWA, it witnessed a 17% increase in conversion rate and an 8% increase in cart conversion rate.
PWA needs less information to load and display the web pages, which thus helps in increasing the site speed and preference over other technologies.
Unique UI/UX Designs –
Generally, predefined themes are being used, but with headless frontends, one can design the U.I. and UX based on the business needs and customer preferences. This freedom and flexibility make it a go-to option on a long-term basis; the developers have the freedom to modify the front end without touching the back end.
Best Omnichannel Experience –
Expanding to more channels in a unified way becomes much easier with Magento as headless CMS.
Generally, in a traditional approach, uploading content on mobile devices, browser sites, or other devices takes place one by one. But with Magento CMS, the screens would be connected all at once, and content uploading can be done easily. In addition, divergent frontends for desktop, Mobile, or other screens can be built to build unique experiences.
Adopting Future-Proof Technology –
The best eCommerce website development company will suggest PWA for the frontend layer to companies which helps them use different languages for designing and driving the frontend and backend of the store. In addition, using Magento as CMS, the best headless CMS for eCommerce, gives the brand a competitive edge compared to other brands.
What are the key points to compare while looking for the best headless CMS for eCommerce
Pricing –
Is it value for money? One needs to check if it is worth the investment and what you get in return regarding the features, capabilities, and support. Also, consider if the pricing is appropriate, flexible, and transparent.
User Interface –
The interface of the platform matters a lot. It must be attractive and uncluttered. The dashboard should be neat looking and easy to understand and use. The user experience should be placed at the top of any business.
Usability –
The platform implemented should be easy to learn and implement. The tech support, user support, and tutorials should be easy to understand. Are there any videos that run you through frequently asked questions and how to solve the bugs? Is there a community forum where one can interact with each other and ask tech-related questions?
Integrations –
what kind of integrations are available? One needs to take care of it is easy to connect with other tools. Are there any other integrations or ERPs connected with the headless eCommerce platform? It should also be easily connected with customer relationship management (CRM) and product information management (PIM) tools because this is where the customer and product data are stored.
Top Headless ECommerce solutions
There are ample platforms that give importance to headless eCommerce solutions. However, choosing them or not knowing which to choose becomes difficult. With varied options, every player stands out in the roles and features. Below, we have explained a simplified explanation of various platforms that best suit your requirements.
Magneto I.T. Solutions
With Magneto I.T. solutions, one can get a seamless and flawless user experience to grow rapidly with other brands in the market. Magneto I.T. Solutions is one of the best eCommerce website development companies that help create and develop the best frontend and backend solutions. For the front end, they work best in ReactJS, while for the back end, in Magento 2, Shopify or NodeJS. They do not focus on building your eCommerce store but use the latest technologies and create a unique brand experience with each client.
They follow the best approach to boost a brand store's performance using the latest architecture and design.
BigCommerce
Headless commerce BigCommerce is one of the most prominent eCommerce solutions or platforms. BigCommerce is power-packed with all the relevant features for brands to build their online presence easily and specializes in enterprise-level brands. Headless commerce BigCommerce has tools for cart recovery, product listing, customer segmentation, payment processing, etc.
They have simplified eCommerce management tactics, which helps the brand's growth track. The brand's planning can be improved, personalized shopping experiences can be crafted, and a choice is given from the multitude of leading payment and shipping providers based on the client's needs.
If a brand wants to create multiple stores, BigCommerce headless commerce provides the freedom to create the most powerful and advanced headless integration to give an unparalleled customer experience. BigCommerce helps in customizing faster, launching faster, and making quick changes to the site with no coding required.
It also helps streamline the checkout process and win back those customers who leave without shopping due to certain issues. Headless eCommerce BigCommerce is one of the perfect combinations of content and commerce with flexibility and customizability.
Shopify
Shopify is the buzzword in the market. It is one of the leading SaaS eCommerce platforms with more than 1.75 million active merchants.
An interesting report by Oberlo states that it holds about 33 percent market share in the U.S.Millions of people worldwide have been using Shopify and have put their trust and faith in Shopify. Using Shopify, Millions of businesses in 175 countries worldwide have achieved sales of over USD 496 billion.
A business that wants to start immediately with an online store can opt for Shopify Plus, which gives a high-speed performance, omnichannel selling, scalability option, and defining business workflows. The best eCommerce website development company will opt for GraphQL, which helps design faster and create engaging storefronts for mobile, web, and video games.
Shopify helps integrate with the existing content management system to publish and update the store's content immediately. In addition, third-party frontend tools, such as ERP, CRM, CMS, etc., can seamlessly integrate into the website.
Magento Commerce or Adobe Commerce
Did you know that Magento commerce is ranked third among the most widely used eCommerce websites?
Magento Commerce is one of the best open-source platforms with powerful technology features and customizability. Open source is completely free for download and installation. Adobe commerce is a premium version of Magento open source. It is best suited for enterprise-level businesses.
With Magento Commerce, the headless architecture with powerful APIs optimizes the customer experience across various channels and devices to deliver a smooth experience. In addition, Magento Commerce is excellent for data analytics and visualization.
Have you heard about the Inventory management feature at Magento? Magento Commerce helps brands ship products to customers at the right time and place. It also helps track the inventory levels of warehouses, drop shippers, stores, and many more.
Commerce Tools
It ranks in the top 10 headless eCommerce solutions of 2022. Commerce tools is a commerce solution specialized in Headless commerce and built on MACH principles (Microservice-based, API-first, Cloud-native, and Headless). It caters to tailor-made needs, allowing customization very easily.

Commerce Tools builds components for specific businesses into a custom application. As a result, it attains maximum flexibility and highly customized experiences for all users.
Commerce Tools also provides ready-to-use integrations or technology to scale your business. It is driven by the API-first approach connecting the back and front ends for maximum flexibility.
This headless eCommerce platform uses PHP and MySQL as core technologies and provides features such as catalog management, unified cart, order management, machine learning, etc.
To Wrap Up!
The list of the best headless eCommerce solutions is long. The best eCommerce website development companies should adopt the innovative approaches of Headless eCommerce solutions. One must aim for flexible development, great personalized customer experience, seamless integrations, API tools, and plugins to stand out amongst the other brands and leverage business performance.
One must consider the pros and cons of each headless eCommerce solution with the level of customization needed. One can go beyond limits with it as it's the age of IoT. Most customers are shifting from traditional eCommerce platforms to headless e-commerce platforms to reach a wide base of customers.