In the 21st century, the business world has become increasingly competitive and complex. As businesses strive to stay ahead of the competition, they are turning to digitalization to help them stay ahead. Digitalization incorporates digital technologies into business processes and products to increase efficiency and productivity. By leveraging digital technologies, businesses can better understand customer needs and behaviors, create innovative products and services, automate processes, and gain insight into their operations.
Digitalization is not only beneficial for B2B companies, but it is also beneficial for customers. By leveraging digital technologies, customers can access information more quickly and easily and interact more easily with the companies. Digitalization can also help customers find the best deals, access up-to-date information, and better understand the company's products and services. Research the top B2B marketplace development solutions for your business and determine which best meets your needs.
Let us discuss some of the benefits of B2B companies in detail and how they can be beneficial for others.
Advantages of Utilizing B2B eCommerce for Manufacturers & Distributors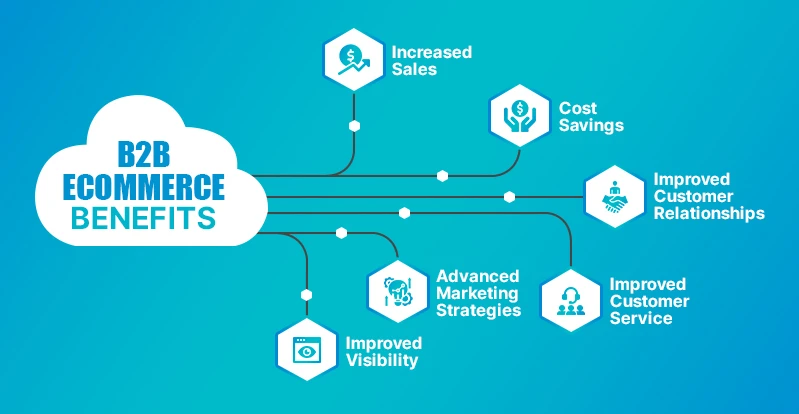 As the digital revolution continues to shape how we do business, manufacturers and distributors are embracing the power of eCommerce. B2B eCommerce offers a range of advantages to businesses, from cost savings to improved customer service. By investing in eCommerce, manufacturers and distributors can improve their efficiency, productivity, and profitability. The B2B eCommerce market is projected to increase by 12% annually until 2026. Digitalization is gradually taking away the market share from traditional channels.
B2B eCommerce can help manufacturers and distributors stay competitive in a rapidly changing digital landscape. By embracing the power of eCommerce, businesses can take advantage of cost savings, improved customer service, and other benefits. Furthermore, they can better understand their customers and use this data to make more informed decisions.
The best way for manufacturers and distributors to fully understand the benefits of B2B eCommerce is to hire a professional b2b eCommerce development services provider. Let's see what its benefits are in detail.
Increased Sales
The world of eCommerce is rapidly changing the way businesses operate, and the benefits of B2B eCommerce have become increasingly evident for manufacturers and distributors. By taking advantage of the latest technology, these companies can increase their sales and reach new customers worldwide with the help of improved customer experience and a broader reach to potential buyers.
1. Broader Reach to Potential Customers
B2B eCommerce is an effective way to expand customer reach and increase sales. By utilizing B2B eCommerce, businesses can target a wider range of potential customers than traditional methods. This allows businesses to reach a larger customer base and increase customer engagement. Businesses can customize their online stores, create targeted campaigns, and leverage analytics to gain insight into customer behavior. B2B eCommerce also offers the ability to launch new products and services quickly and instantly access new markets. With B2B eCommerce, businesses can reach a broader audience and create more growth opportunities.
2. Improved Shopping Experience
B2B eCommerce has improved shopping experiences by making it easier and more efficient for businesses to purchase products or services. It offers features such as a streamlined ordering process, product catalogs, and automated billing and shipping, simplifying the overall process. Additionally, businesses can access detailed product information, compare prices, and manage their accounts online. B2B eCommerce also helps facilitate communication between buyers and sellers, allowing them to stay in touch and collaborate. This helps to improve customer service and create a more enjoyable and convenient shopping experience.
Cost Savings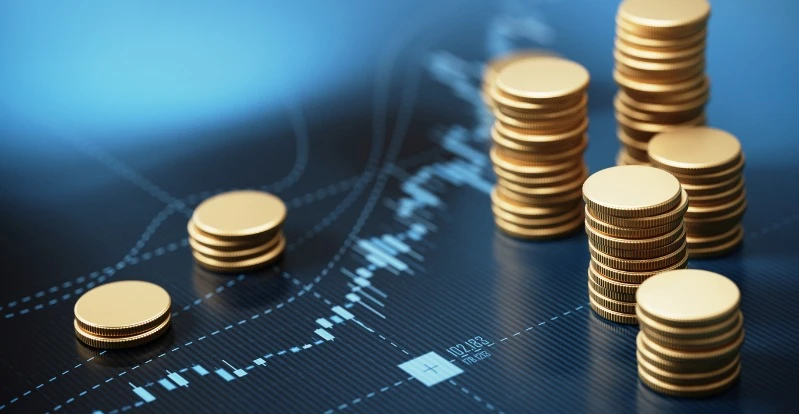 B2B eCommerce has become a powerful tool for manufacturers and distributors to reduce costs and increase efficiency. By allowing businesses to purchase and sell products online, B2B eCommerce can streamline processes, reduce overhead costs and increase customer satisfaction. This section will explore the various cost savings benefits that B2B eCommerce can provide to manufacturers and distributors.
1. Reduction in Operating Costs
By utilizing B2B eCommerce, businesses can significantly reduce operating costs due to streamlined processes and automation. It eliminates the need for business owners to manually manage customer orders, deal with shipping, and manage inventory. Additionally, B2B eCommerce helps to create an efficient marketplace where vendors can compete for business, and customers can find the best deals on the products they are looking for. With the reduction in operating costs associated with B2B eCommerce, businesses can save money in the long term and pass those savings on to their customers.
2. Increased Efficiency
B2B eCommerce has increased efficiency for businesses by streamlining the buying and selling process. It has reduced the need for manual labor and paperwork and eliminated the cost of third-party intermediaries. B2B eCommerce also enables businesses to reduce costs by accessing a larger selection of products and services from a global marketplace. This increases efficiency and cost savings for businesses and, in turn, helps drive economic growth.
Improved Customer Relationships
By leveraging the power of the internet, manufacturers and distributors can increase engagement with their customers, improve customer service, and build better relationships with them. Businesses are building a connection with buyers with the help of increased transparency and easily accessible information. It is helping companies succeed in the long term.
1. Easier Access to Information
B2B eCommerce is revolutionizing the way businesses access and exchange information. With the help of powerful search tools, businesses can quickly find the products and services they need. Businesses can also compare vendors in terms of price, quality, and delivery times to find the best option. With B2B eCommerce, businesses have access to the latest trends in the market, enabling them to make informed decisions and stay ahead of the competition.
2. Increased Transparency
B2B eCommerce has made it easier for businesses to increase transparency in their operations. It has enabled businesses to simplify sharing product information, pricing, inventory, and other necessary data with their customers. This has made it easier for customers to make informed decisions and has increased trust in the business. This increased transparency has enabled businesses to build better customer relationships and create a healthier business environment.
Improved Customer Service
The growth of eCommerce has provided a unique opportunity for manufacturers and distributors to tap into a much larger market. B2B eCommerce offers many advantages, including improved customer service. With the right technology and processes in place, manufacturers and distributors can not only meet customer expectations but exceed them. 50% of B2B buyers reported getting frustrated while buying online.
1. Automated Ordering System
An automated ordering system with the help of B2B eCommerce helps businesses streamline the ordering process by automating the ordering and payment processes. It helps businesses reduce manual errors and speeds up the entire process. This system helps customers place orders quickly and easily and makes it easier for businesses to manage orders and track their performance. It also allows customers to set up customized payment and shipping options. Integrating B2B eCommerce into this automated ordering system makes it easier for businesses to manage their customers and products and track their performance.
2. Enhanced Order Tracking
Enhanced order tracking with the help of B2B eCommerce is a way of tracking orders that allow businesses to keep track of orders in real time. This helps businesses ensure that orders are delivered accurately and on time. With this system, businesses can monitor order progress and receive notifications when the order is ready for delivery. Additionally, businesses can keep track of their supply chain and inventory levels, ensuring that orders are fulfilled promptly. The system also allows businesses to easily monitor customer satisfaction levels, making it easier for them to provide high customer service.
Improved Visibility
The emergence of B2B eCommerce is transforming how manufacturers and distributors do business. This technology provides them with improved visibility, enabling them to monitor and manage their supply chain more effectively and to access new markets. In addition, with the help of data analytics can help businesses increase their efficiency and profitability while maintaining all the data for future use and marketing purposes.
1. Data Analytics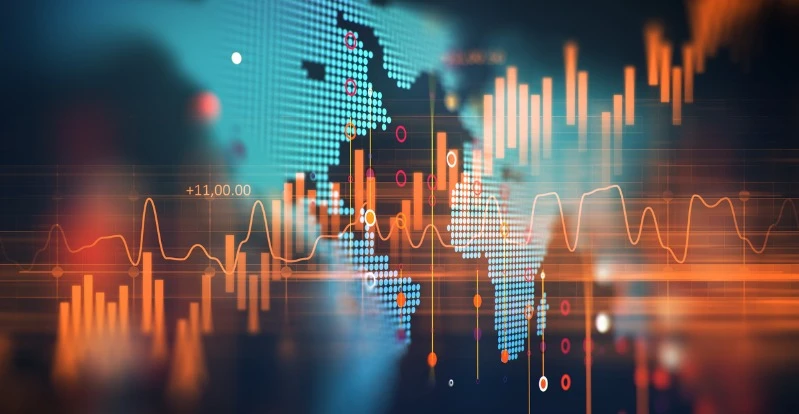 Data Analytics in B2B eCommerce collects, analyses, and interprets data from online transactions to gain insights into customer behavior and preferences. By leveraging data analytics, businesses can measure customer engagement, understand customer needs, and optimize the customer experience. This helps B2B eCommerce companies to drive more sales, develop better marketing strategies, and improve customer service. In addition, businesses can use data analytics to identify product trends, optimize website design, and personalize content. Data analytics can also provide valuable insights into customer segmentation, helping businesses to target the right customers and increase sales. Ultimately, data analytics in B2B eCommerce can help businesses develop better strategies and increase revenue.
2. Increased Inventory Awareness
B2B eCommerce is a platform that provides businesses with access to real-time inventory data. This data includes product availability, pricing, and shipping information, allowing businesses to make informed decisions about their product inventory. This platform ensures that businesses are always aware of their product availability, allowing them to change their inventory to meet customer demand better. It also helps businesses save money and time by reducing the need to manually manage inventory and allowing them to detect potential supply chain issues before they become a problem.
Advanced Marketing Strategies
Advanced marketing strategies in B2B eCommerce have become increasingly important for manufacturers and distributors to remain competitive in the current market. In addition, as consumers continue to shift towards online shopping, businesses need to have an effective B2B eCommerce strategy to stay ahead of the game. In this section, we will discuss what strategies manufacturers and distributors can employ to maximize their profits and increase customer satisfaction.


1. Automated Marketing
It involves using technology to automate marketing activities such as lead generation, customer segmentation, email campaigns, and customer data tracking. Automated marketing can increase efficiency, reduce costs, and improve customer experience. It enables businesses to develop personalized campaigns and leverage data to gain insights into customer behavior. Automated marketing also allows businesses to optimize their processes and focus on other areas, such as customer service and product development. Through automated marketing, businesses can improve their customer experience and create more successful campaigns.
2. Cross-Selling Opportunities
It is the practice of selling related products to a customer that compliments their initial purchase. This technique allows businesses to increase sales, create a more satisfying buying experience and build loyalty. Additionally, cross-selling can be an effective way to increase average order value and increase customer lifetime value. B2B eCommerce businesses can use various strategies to identify and capitalize on cross-selling opportunities, including personalization, recommendations, bundles, and more. By leveraging these techniques, businesses can create a more profitable customer journey and increase sales.
Tips for Implementing B2B eCommerce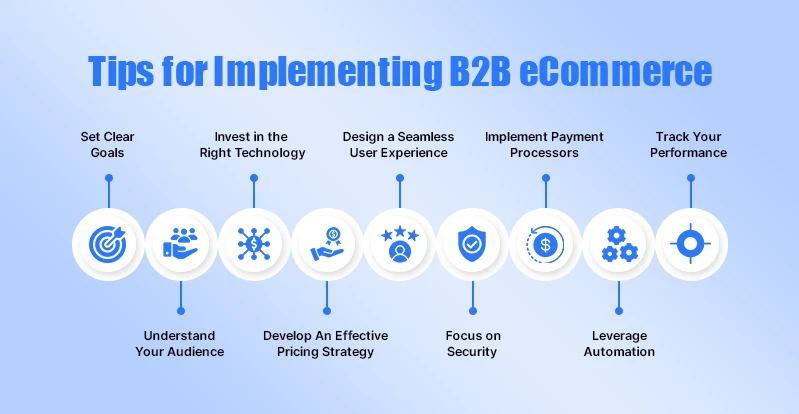 B2B eCommerce is an increasingly important part of the modern business landscape. With the right strategies in place, it can be an incredibly effective way to reach new customers, expand your market share, and increase sales. The Future of B2B eCommerce website development Companies is a great way to find the right partner to help you implement your B2B eCommerce strategy. Research shows that 65% of B2B companies exclusively sell online in 2022. Implementing B2B eCommerce correctly can be daunting, but it can be a powerful tool with the right preparation and planning. This section will cover tips to help you successfully implement B2B eCommerce and maximize its benefits.
1. Set Clear Goals
To ensure success, it is essential to set clear goals for implementing and managing B2B eCommerce. These goals should be tailored to the company's needs and encompass both short-term and long-term objectives. For example, short-term goals include increasing customer satisfaction and website traffic, while long-term goals include expanding into new markets and increasing online sales. Additionally, goals should be specific and measurable, such as increasing website sales by 20 percent in the next year. Setting clear goals for B2B eCommerce helps ensure that progress is tracked and achieved, providing a valuable tool for managing the business's success.
2. Understand Your Audience
When implementing B2B eCommerce, it is important to understand your audience. Knowing who your target customers are and their needs and expectations will help you create effective eCommerce solutions:
You should research the industry and customer base to understand their needs and preferences better. You should also analyze customer data and feedback to identify potential areas of improvement.
You should pay attention to the competition and its strategies.
You should stay abreast of the latest trends and technologies to ensure your B2B solutions are up-to-date and relevant.
By understanding your audience, you can create effective eCommerce solutions that will meet your customers' needs and help you succeed.
3. Invest in the Right Technology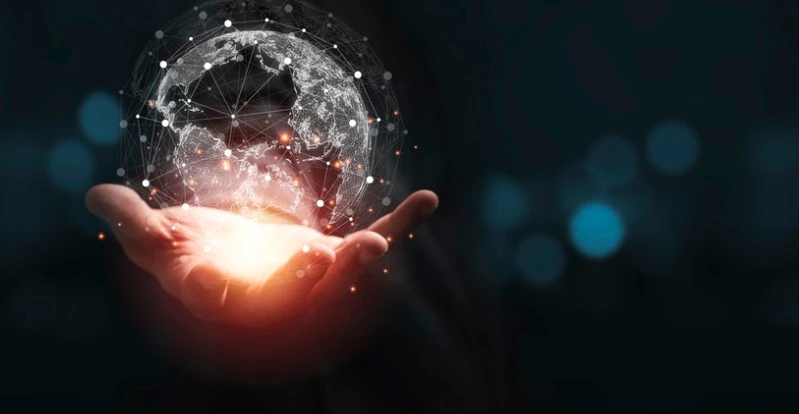 Investing in the right technology for implementing B2B eCommerce can be daunting. It is important to consider your business's purpose and the features you need to succeed. The right technology can help to reduce costs, increase efficiency, and provide a better customer experience. It is also important to consider the scalability of the technology and its ability to integrate with your current systems. It is also important to look for security features that ensure the safety of customer data. Making the right technology investments will help to ensure a successful B2B eCommerce strategy.
4. Develop An Effective Pricing Strategy
An effective pricing strategy for implementing B2B eCommerce is essential to maximize profits and meet customer demands. It should be based on analyzing customer needs, competitors' prices, market demand, and the company's resources. Furthermore, it should consider the cost of goods, delivery, and other associated costs. Additionally, incentives and discounts should be offered to attract new customers. Furthermore, the prices should be regularly monitored to remain competitive. Lastly, pricing should be tailored to each customer's needs to maximize profits.
5. Design a Seamless User Experience
Designing a seamless user experience for B2B eCommerce involves crafting an effective and efficient customer journey. This includes creating a simple and intuitive user interface, ensuring fast loading times, and providing timely and helpful customer support. Additionally, designing an easy-to-navigate checkout process, implementing secure payment gateways, and offering competitive pricing is essential for creating a positive user experience. These are all integral steps for designing a successful B2B eCommerce website to ensure a pleasant and satisfying customer experience.
6. Focus on Security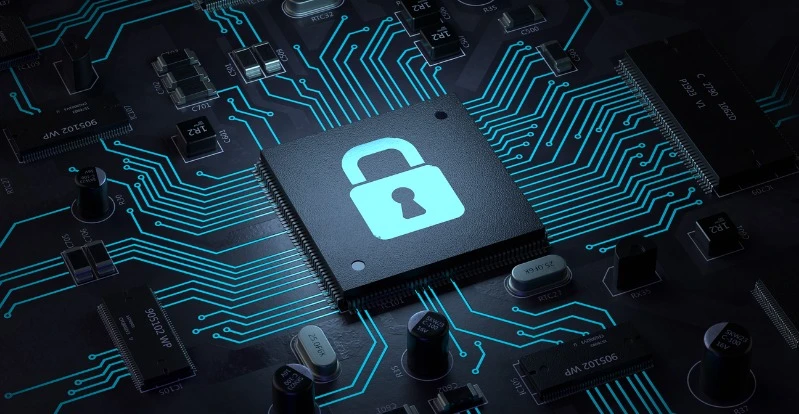 It is important to choose a secure, reliable, and flexible platform. Security measures such as user authentication, encryption, and access control should be considered to protect confidential information and data from hackers. In addition, a strong firewall and anti-malware solutions should be implemented to monitor and protect against malicious attacks. Other security measures include regular software updates, secure payment processing, and data storage. Finally, it is important to ensure that your system is always up-to-date so that any new security threats can be addressed quickly and effectively.
7. Implement Payment Processors
Payment processors allow businesses to securely, efficiently, and cost-effectively accept customer payments. By implementing payment processors, businesses can provide customers with a safe and convenient way to pay for their goods and services. Payment processors allow businesses to accept payments from major credit and debit cards, e-checks, online banking, and even cryptocurrency. With payment processors, businesses can offer customers various payment options, increasing customer satisfaction, and loyalty. It can also help businesses save time and money by reducing the time spent manually processing payments. Therefore, it is essential for any business wanting to implement a successful B2B eCommerce platform.
8. Leverage Automation
Leveraging automation for B2B eCommerce is a great way to streamline the buying and selling process. Automation simplifies setting up and managing product catalogs, creating purchase orders, and handling payments. Automation also helps to reduce the time and cost associated with B2B transactions. Automation can be used to quickly and efficiently process buyers' orders and to keep them informed about the status of their orders. Automation also helps to ensure that all buyers are treated fairly and that the same level of service is provided to all customers. Automation allows B2B eCommerce businesses to provide customers with a superior buying experience, which leads to increased sales and customer loyalty.
9. Track Your Performance
It is a great way to measure the success of your B2B eCommerce strategy. This includes tracking the effectiveness of your website, customer service, order processing, customer retention, and customer feedback. By tracking these metrics, you can identify areas of improvement, measure customer satisfaction, and make adjustments to your strategy to ensure that you meet customer needs. Tracking performance also allows you to compare your B2B eCommerce strategy to other businesses in the same industry, giving you a competitive edge.
Conclusion
B2B eCommerce has become an invaluable tool for manufacturers and distributors looking to increase the efficiency and profitability of their supply chain operations. By providing customers with a convenient online marketplace for products and services, B2B eCommerce has revolutionized how manufacturers and distributors conduct business. As a result, they can better understand customer needs, reduce costs, and optimize the efficiency of their operations. You'll have to include essential b2b eCommerce platform features to make your business successful in the digital world.
Additionally, with B2B eCommerce, manufacturers and distributors can expand their customer base and increase their profits. With a comprehensive understanding of the benefits of B2B eCommerce, they can take advantage of this innovative technology and improve their operations.