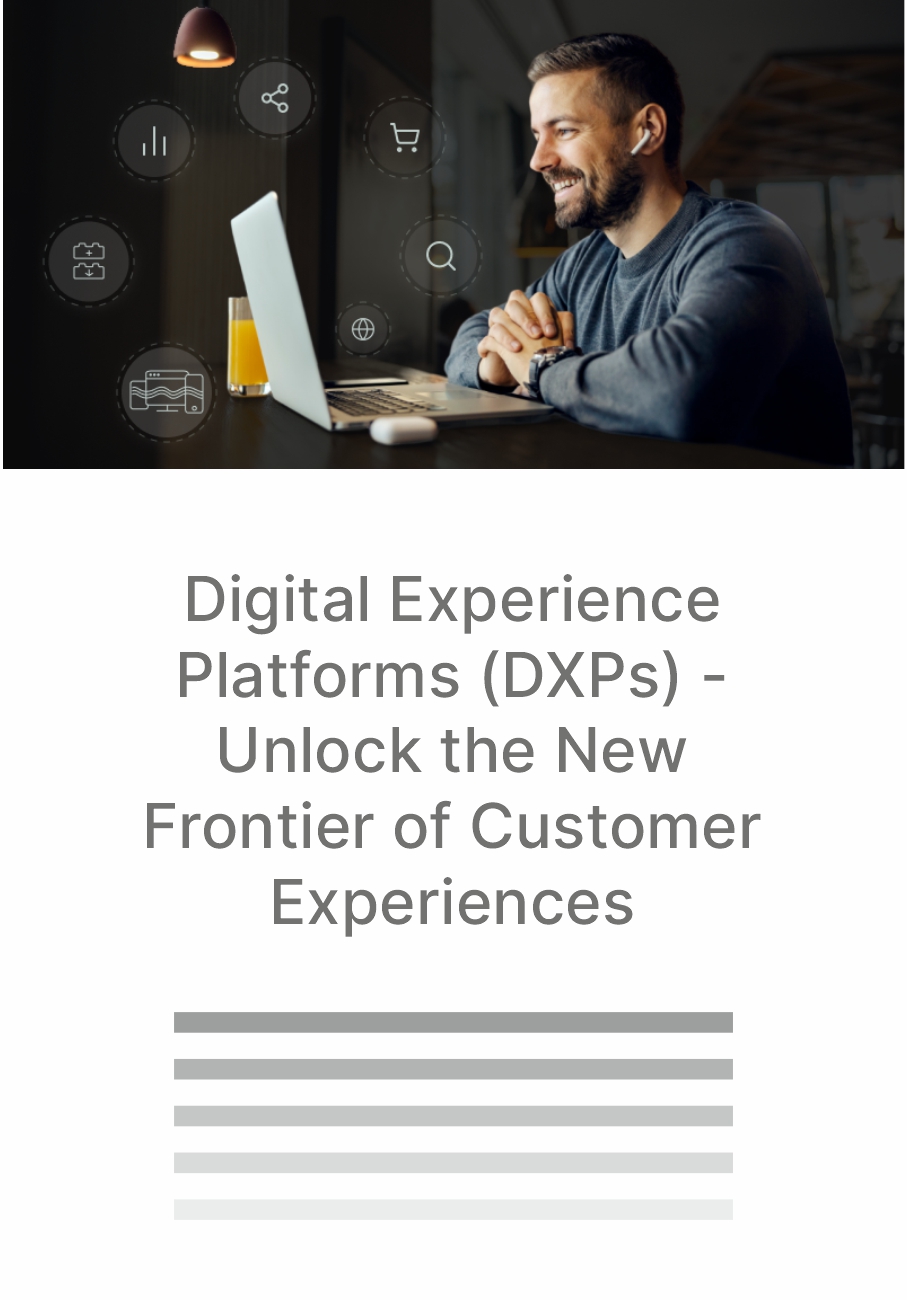 Get The Print Version
Download a PDF version for easier offline reading and sharing with coworkers
Digital Experience Platform (DXP) is revolutionizing eCommerce by transforming customer expectations and emphasizing its significance in personalization. According to a survey, the global digital experience platform market is projected to grow 26% from 2023 to 2030. DXP integrates digital technologies like content management, personalization, analytics, and omnichannel capabilities to deliver exceptional user experiences.
DXP offers a seamless shopping journey to meet the end-users requirements. Customers now expect tailored recommendations, relevant content, and intuitive navigation across multiple devices. It empowers businesses to gather customer data, analyze behaviors, and deliver content and customer-centric experiences, exceeding customer expectations and fostering loyalty.
It's changing eCommerce customer expectations by providing personalized experiences, immersive interactions, omnichannel consistency, and data-driven optimization. As customers become more discerning, businesses that embrace DXP will thrive in the competitive online marketplace, meeting and exceeding customer expectations while reaping the benefits of enhanced customer loyalty and revenue growth.
This blog aims to provide a comprehensive overview of the role of DXP in revolutionizing the customer experience in eCommerce, along with strategies for successful implementation.
Empowering Customer Journey with DXP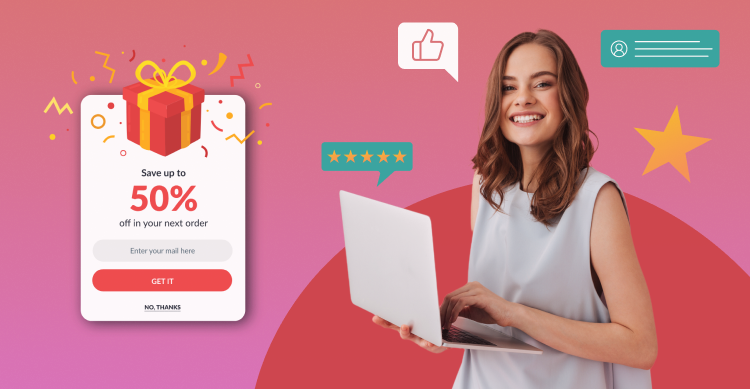 DXP empowers the customer journey in eCommerce by providing a seamless and personalized experience across various touchpoints. Here's how DXP enhances the customer journey:
Personalization
DXP utilizes data analytics and customer segmentation to provide customized content and product recommendations. For example, a DXP-powered online clothing store can employ machine learning algorithms, customer profiling, browsing history, and purchase patterns to offer personalized outfit suggestions and exclusive deals that align with each individual's style preferences, size, and color choices.
This tailored experience enriches engagement and boosts conversion rates by presenting a more pertinent and personalized shopping journey.
Omnichannel Experience
It ensures a seamless and consistent experience across various channels, enabling customers to transition effortlessly between websites, mobile apps, social media, and offline touchpoints.
Studies indicate that brands with strong omnichannel customer engagement experience an annual revenue increase of approximately 15%. This highlights the positive impact of effective omnichannel strategies in driving business growth and generating higher revenue for companies.
This cohesive approach allows customers to browse, shop, and access information conveniently from any device while maintaining progress. The unified experience enhances convenience, accessibility, and customer satisfaction, ultimately driving engagement and loyalty.
Content Management
DXP empowers businesses with robust content management capabilities to create, manage, and deliver engaging content such as product descriptions, images, videos, blog posts, and customer reviews.
Consistency and quality in range enhance the customer journey, generating interest, building trust, and ultimately driving conversions. Businesses can effectively engage customers and influence their purchasing decisions by delivering compelling content.
Customer Service and Support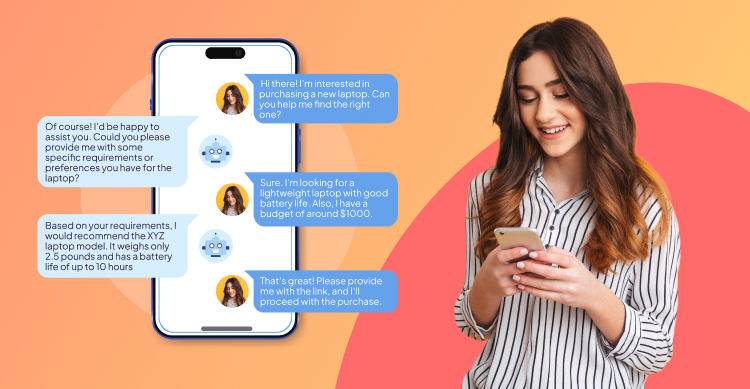 This platform integrates customer service features like live chat, chatbots, and self-service portals. For example, an eCommerce business can deploy an AI chatbot to respond instantly to common customer queries, assist with order tracking, and offer product recommendations based on customer preferences.
The AI chatbot improves customer satisfaction by providing prompt and accurate support, enhancing trust, and fostering customer loyalty for repeat business.
Mobile Commerce
Digital experience platform empowers mobile commerce by providing responsive design, mobile app development, and mobile-specific features. For instance, a fashion retailer's mobile app developed through DXP can offer seamless browsing, intuitive navigation, and optimized checkout for a smooth shopping experience.
Push notifications can alert customers about exclusive offers or personalized recommendations. Mobile-specific features like touch ID authentication or one-click payments further streamline the purchase process. DXP ensures a convenient and enjoyable mobile experience, catering to the growing trend of smartphone usage for online shopping and enabling customers to browse, purchase, and engage effortlessly on their mobile devices.
Data-Driven Insights
DXP's robust analytics capabilities empower businesses with valuable insights. For example, an online grocery store can analyze customer purchase patterns to identify popular products and optimize inventory management accordingly.
An eCommerce platform can personalize marketing campaigns by understanding customer preferences and tailoring promotions to specific customer segments. These data-driven insights enable businesses to make informed decisions, enhance marketing strategies, refine product offerings, and target customers more effectively, ultimately driving higher conversion rates and customer satisfaction.
Streamlined Operations
It streamlines operations by integrating various digital technologies. For instance, a fashion retailer using DXP can automate content publishing across multiple channels, saving time and effort. Analytics capabilities provide insights into customer behavior, enabling data-driven decision-making.
Additionally, automation tools can streamline inventory management and order fulfillment processes, optimizing efficiency and allowing businesses to allocate more resources toward enhancing the customer experience.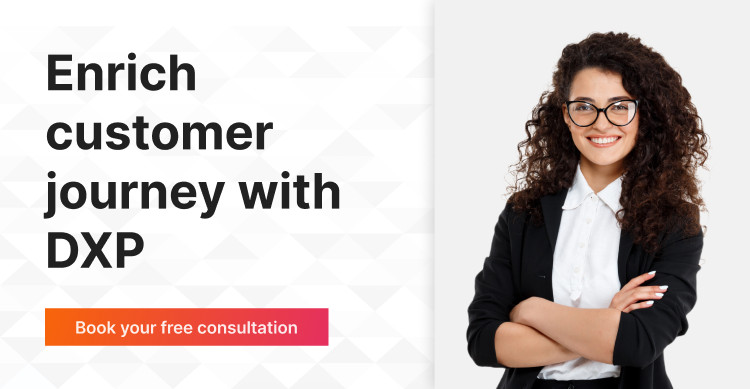 Type of DXP
Digital Experience Platforms (DXPs) can be categorized into different types based on functionalities and capabilities. The main types of DXPs include CMS DXPs, Portal DXPs, Composable DXPs, and Commercial DXPs. Each type serves specific purposes and offers unique advantages for digital experience management.
The importance of these digital experience types lies in their ability to empower businesses to deliver exceptional digital experiences. They offer features and functionalities that enhance customer engagement, improve operational efficiency, and drive business growth. The key types are mentioned below:
CMS DXPs
CMS DXPs focus on content management and delivery. They provide tools for creating, managing, and publishing content across various digital channels. CMS DXPs enable businesses to deliver personalized and engaging content, enhancing the customer experience.
It enhances traditional CMS capabilities with analytics and persona-based segmentation, making them ideal for customer acquisition, lead nurturing, and personalized promotions.
Examples include Adobe Experience Manager and Sitecore Web Content Management, which offer advanced features for creating, managing, and delivering personalized content experiences to drive engagement and conversion.
Portal DXPs
Portal DXPs offer capabilities for building and managing web portals and intranets. They provide a centralized platform for content aggregation, user authentication, and personalized resource access. Portal DXPs excel at nurturing long-term customer relationships post-sale by aggregating personalized content for self-service experiences. They are precious for commerce experiences that require user login, like mobile banking.
Portals provide analytics to track customer loyalty, retention, and engagement, focusing on fintech and manufacturing industries. These platforms offer backend features like CMS, workflow automation, and mobile support, while some prioritize frontend presentation for a seamless customer experience.
Composable DXPs
Composable DXPs focus on flexibility and modularity. They offer pre-built services and easily assembled components customized to meet business needs. Composable DXPs allow businesses to adapt and evolve their digital experiences quickly.
Composable DXPs are crucial in empowering eCommerce businesses to adapt and evolve their digital experiences rapidly. Composable DXP allows users to assemble best-of-breed solutions from various vendors by linking microservices through APIs.
This flexible setup enables businesses to deliver content and digital experiences agilely, quickly incorporating new capabilities like voice search. Unlike a monolithic platform, composable architecture promotes adaptability and empowers companies to create customized and scalable solutions that meet their needs.
Commercial DXPs
Retail companies widely employ commercial DXPs to handle essential services such as shopping cart management, online payments, checkout processes, order fulfillment, and inventory management. In addition, these platforms facilitate the delivery of product content for e-commerce web interfaces, ensuring a seamless and engaging online shopping experience for customers.
By combining these functionalities, commercial DXPs empower retail companies to create and manage comprehensive e-commerce experiences, from browsing and product selection to seamless transactions and inventory management. This integrated approach facilitates a cohesive and efficient online shopping journey for customers, enabling retailers to effectively manage their operations and optimize their eCommerce performance.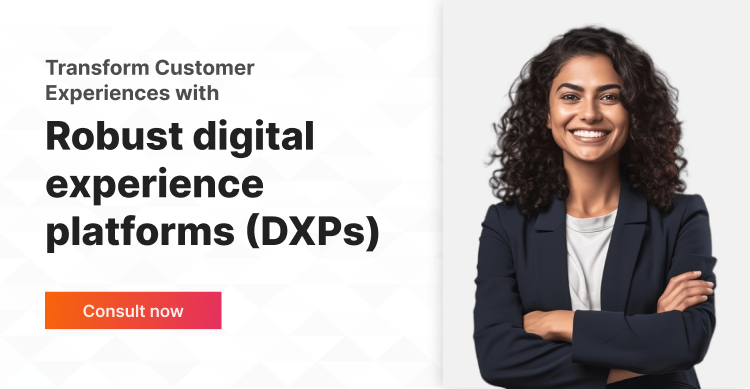 Success Stories
Amazon
Amazon's success is associated with its strong focus on personalizing the shopping experience for its customers. Amazon can provide tailored product recommendations that enhance customer satisfaction by analyzing search history, purchase behavior, and browsing habits. To manage this personalized approach, Amazon likely utilizes a Digital Experience Platform (DXP) to oversee website design, content delivery, and customer engagement.
This platform enables Amazon to continuously improve its offerings, providing seamless navigation, optimized checkout processes, and efficient product discovery. The DXP also helps Amazon analyze customer data, allowing for even more targeted content and recommendations. Ultimately, Amazon's combination of personalization and DXP capabilities has solidified its position as a leader in the eCommerce industry.
Ikea
IKEA is a premium furniture retail company that prioritizes creating a delightful shopping experience for its customers by encouraging interaction with its products. They have successfully utilized a digital experience platform (DXP) that makes it effortless for customers to navigate the store and engage with products through their app.
The growing interest in IKEA is evidence of the DXP's effectiveness in attracting and retaining customers. The seamless integration of the DXP is a testament to IKEA's commitment to innovation, as they utilize AI to enhance the purchasing experience.
How to Implement DXP
Identify your Goal
When implementing a DXP in eCommerce, planning for integration is crucial. Determine how the DXP will seamlessly integrate with your existing eCommerce platform, CMS, CRM, and other relevant systems. Ensure smooth data flow and synchronization between these components to maintain a unified customer experience and streamline business operations. Proper integration planning ensures efficient communication and data exchange, maximizing the benefits of your DXP implementation.
Analyze your Current Infrustrure
It's crucial to analyze your current infrastructure before choosing DXP. Assess your existing eCommerce platform and technology stack to evaluate compatibility with the DXP. Identify any gaps, limitations, or areas for improvement that may need to be addressed during the implementation process. This analysis will help ensure seamless integration and optimize the performance of your eCommerce ecosystem with the DXP solutions.
Choose the Right DXP Tool
Selecting the right DXP tools for your eCommerce business is crucial. Conduct thorough research to identify a DXP solution that aligns with your needs and goals. Consider factors such as scalability to accommodate future growth, flexibility to adapt to evolving requirements, integration capabilities with your existing systems, and the availability of relevant features tailored for eCommerce. Choosing the right DXP platform sets a strong foundation for successful implementation and optimal results.
Plan for integration
It is important to consider integration planning when implementing a DXP for eCommerce. It is recommended to carefully assess how the DXP will integrate with your current eCommerce platform, CMS, CRM, and other relevant systems. This will help guarantee a smooth data flow and synchronization between these components, resulting in cohesive customer experience platforms and efficient business operations. Proper planning for integration can enhance communication and data exchange, allowing maximum benefits from your DXP implementation.
Plan your implementation strategy
To implement a DXP in eCommerce, planning your implementation strategy is essential. Develop a detailed roadmap that outlines the step-by-step process, including timelines, resource allocation, and potential challenges. Consider factors such as data migration, customization, training, and testing. A well-structured implementation strategy ensures a smooth transition and enables effective project management, leading to a successful DXP integration and improved eCommerce performance.
Testing and Optimization
Testing and optimization are crucial steps in DXP implementation. Conduct comprehensive testing to ensure the DXP functions correctly, including functional, performance, and user acceptance testing. Continuously optimize the platform based on user feedback and analytics data, making iterative improvements to enhance customer experience, drive conversions, and meet business objectives. Regular monitoring, analysis, and refinement of the DXP will ensure its effectiveness and long-term success in delivering exceptional eCommerce experiences.
Training and Adoption
Training and adoption are vital to maximizing the potential of your DXP. Provide comprehensive training to your team on effectively utilizing the DXP's features and capabilities. Encourage organizational adoption by highlighting the benefits and demonstrating its value. Foster a culture of continuous learning and support to ensure successful integration and utilization of the DXP across your organization, empowering your team to leverage its full potential in delivering outstanding eCommerce experiences.
Continuous Improvement
Continuous improvement is essential for a successful digital experience platform implementation. Continuously monitor the performance of the DXP, gather customer feedback, and analyze data to identify areas for enhancement. Iterate on the platform based on these insights, making iterative improvements to enhance the customer experience, optimize processes, and drive business growth. Embrace a culture of continuous improvement to stay ahead in the dynamic eCommerce landscape and maintain a competitive edge.
Final Words
DXPs are becoming increasingly crucial for businesses that want to ensure their operations are prepared for the future and provide excellent customer experiences online. By using DXPs, companies can stay up-to-date with technology and meet changing customer demands. The potential for improving the customer experience in eCommerce through DXPs is enormous. With artificial intelligence, machine learning, and data analytics advancements, DXPs will allow for more personalized interactions.
AI-powered chatbots and virtual assistants will provide immediate support and seamless customer service, while predictive analytics will enable businesses to anticipate customer needs and offer personalized suggestions. Incorporating augmented reality and virtual reality into digital experience platforms (DXPs) will significantly enhance the online shopping experience by allowing customers to try on products and make more informed purchasing choices virtually.
Understanding and utilizing DXPs is essential for businesses to remain competitive in the constantly evolving eCommerce industry. Seeking advice from experts in this field and investing in DXPs can lead to building strong customer connections and excelling in online retail.