You've got a business. You have a website. Now you're considering, "Should I have a mobile app?"
Well, it's a good question. Your business most likely has a mobile audience.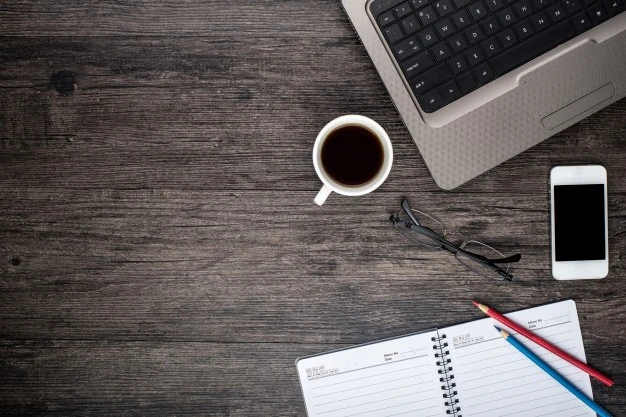 Why?
According to Statista, there are over 2.53 billion smartphone users worldwide. The odds of at least one user landing on your site via mobile is really high when you think about it.
But is your main audience on mobile? Should you shift to a more mobile-focused customer funnel? Do you think that you could provide a better mobile experience with a mobile app? Will making a move to a more mobile-friendly design improve your conversion rate? Can you provide a better end user experience through offering an app?
Maybe, so let's look at a few things before you decide.
1. What is a mobile app?
First, do you know what a mobile app is? A mobile app (application) isn't to be confused with a mobile website nor a web app. It's a software specifically devised to serve some sort of intended purpose for a mobile user. What's the difference between the three? A mobile app is similar to software applications that you install on your computer.
Applications are created to benefit a user in some way. Mobile applications could be tools, storage platforms, creative platforms, or perhaps even a video game. Whatever the case, an application serves as an important use to a user.
Also, a mobile app is typically more responsive than a mobile website or web app in that some don't always require internet access and can be used offline.
Mobile apps aren't necessarily for conversions. Although you might have this in mind when you create an app, you should also be thinking about how it benefits the user. They downloaded it for a reason and are keeping the storage of it on their phone, why? Apps should be created to enhance a user's experience while also serving a purpose for your brand.



What is a mobile website?
A mobile website is really simple. It's your website's layout that is either responsive or adaptive to mobile devices such as smartphones and tablets. But a mobile website contains little to no interaction for the end user. Instead, it's more or less like your typical news site that provides information but doesn't let you engage much.
What is a web app?
An oversimplified definition of a web app is that it's like a mobile website except it allows for more interactions. Websites that offerproduct/service purchasing like Amazon or Walmart are considered web applications because they lead the end user through many interactions such as searching for a product, choosing a product, adding the product to a list or cart, then checking out.
Another example is an airline app where you're looking to schedule a flight and go through checking dates, times, choosing how many passengers, etc. before you get to your end result: the price or booking the flight. Web applications don't have to necessarily include conversions, but the point is that the end user can interact on a higher level with the site.
2. Benefits of a mobile app
Before you decide if you should have a mobile app, let's look at some benefits of creating a mobile app for your business.
1. It gives a higher value to your customers
You're essentially providing a free (depending on choice) app for your customers to interact with your business at any time instead of having to wait for your website to load online. What you include in your app can provide a higher value to your customer, such as applying a customer loyalty program for using the app.
2. Mobile apps are faster and more responsive
Reduce the time your customer has to spend to get to the end result. Time can make or break a visit to your website, but luckily, an app is typically highly responsive and doesn't take as much time to load as a mobile website would because they don't always rely on internet or browser connection, although some do.
3. Improve your customer experience and brand loyalty
We all know customers want to be treated like a person, not a number, and they have every right to think this. According to Salesforce, 70% of a customer's buying experience is influenced by how they believe they're being treated. So, treat them better! In the end, this can increase the loyalty a customer has to your brand. Creating a mobile app means that you are creating an experience for your customer, not for your business.
4. Outshine your competition
If your competition doesn't have a mobile app and you do, then you're on a roll because you've discovered what your audience wants/needs and are delivering!
5. Use personalized content to your advantage and boost sales
A super great thing about an app is that your customers are giving you permission to understand their exact buyer persona, likes, and interests. Using this type of information can help you set up a successful strategy for targeting your customers depending on if they're male/female, what type of products they typically view, save, or purchase, and a rough estimate on their budget.
6. Use remarketing to target your customers
Yes, you can definitely remarket to your customers! Using well-planned remarketing strategies can prove useful as you are essentially reminding users through notifications, emails, or on-app pop-ups that a product that they were looking at is still available or perhaps even on sale.
7. Send push notifications
You can use push notifications as a strategy to remind your customers that you are still there and they can use your app. Starbucks is winning the mobile game and does a great job at this by notifying mobile customers of new drinks, deals, and when the next glorious Starbucks happy hour is waiting for you.
There's a ton of different benefits that you can take advantage of, especially for an eCommerce business since many of the benefits are helpful for product sales.


3. Should I have a mobile app?
For businesses, deciding to create a mobile app can be difficult. You need to determine:
What is the purpose of my mobile app localization?
What am I offering on the mobile app?
Is it a tool? An experience? A store?
Will it benefit my customers?
Do my competitors have mobile apps?
Should I include language translations?
Here's a good thing to keep in mind, if you work in eCommerce, the app is for your current customers. Business apps aren't necessarily made to acquire new customers unless you plan on advertising. Although you'll be accumulating customers over time, you aren't necessarily making an app to expand your customer base, it's to add to your customer's experience and increase customer lifetime value.
Again, mobile apps are great for providing better experiences for your customers. Let's say you're a retail company that sells any or all of shoes, socks, pants, shirts, etc. and you've decided that your mobile customers need a better way to search and purchase items.
Well, this would mean that your customers are either in the consideration or decision stage and they already know who you are and what you sell. But is a mobile app going to provide them a better experience than what's on your website? Why should they download something when it can easily be found online?
If you're going to make an app, make it for the customer!



Which industries benefit from mobile apps?
A lot of businesses in different industries can benefit from creating a mobile app. Here are a few:
eCommerce: Retail, products, services
Hospitality: Hotels, amusement parks
Food: Restaurants, delivery services
Travel: Airlines, car rides, car rentals, cruises
Finance: Banks, credit unions, tax accountants
Entertainment: Music, video, TV, live streaming (Hulu, Netflix)
Social networks: Snapchat, Instagram, LinkedIn, Facebook, etc.
If your business doesn't fall into any of the above categories, you can still create an app. You really just need to understand what can separate you from the competition and add value for your customers.
4. Which operating system should I make my app for?
If you've decided that an app is right for your business and will somehow benefit the customer, then you'll need to decide which operating system to create the app for… or both.
Now comes the hard part, you need to take some serious amount of time to decide which operating system is right for your app.
Currently, there are two major operating systems that smartphones, tablets, and smartwatches use: Apple's iOS and Google's Android.
iOS App Store
Apple first created the App Store in 2008 about one year after the first iPhone was produced. The app store is how users download apps onto any of their iOS devices including desktop and laptops.
Let's go over a few statistics:
There are over 700 million active iPhones worldwide as of 2017.
In 2016, the App Store had over 25 billion app downloads.
Know which iOS version you should optimize for. Roughly 85% of iPhone and iPad users are still on iOS 11 in 2018 (iOS 11 is from 2017).
As of 2018 Q2, Apple's worldwide smartphone market share is 12.1%.
Apple products are the only devices that use the App Store, making Apple exclusive for a variety of apps and the iOS system. This means you don't have to keep up with a ton of devices and can keep a keen eye on what's trending for iOS and which version you should optimize your app for.
Google Play Store
Of course, Google had to get into the app scene by creating the Google Play Store. The Google Play Store is for Android mobile users. Yes, you can access the Play Store while on any desktop but only Android operating mobile phones can utilize the Google Play Store app, no Apple smartphones.
Unlike Apple iOS, Android devices aren't limited to one type of manufacturer's phone. In fact, there are a great many brands that make phones and only use Android. Main brands include Samsung, LG, Sony, and even Google for the Google Pixel smartphone.
Here are a few things to know about Android operating smartphones and the Google Play Store:
Android's global market share is 85.9%.
13.4% of Android users are using the Oreo OS (operating system), 19% are using Nougat, 21.6% are still using Marshmallow. Less than 1% are using the new Pie OS.
Android has 2 billion monthly active devices.
500 mobile carriers use Android globally.
A total of 90 billion apps was downloaded across all Android devices in 2016.
Now that you've got some facts for the two main mobile operating systems, it's time to decide which one you want to choose unless both are appealing since you can reach over 2.7 billion active users if your app is on Android and iOS.
Related: Strategies for earning Google play credit


5. Where can I get my app created?
If after all of the benefits, comparisons, and statistics have got you psyched to go out and make an app, then by all means, go after it! A lot of different businesses make high-quality apps with incredible layouts and interfaces. To choose which one will work best for you depends entirely on your type of app and which operating system you want it created for, but make sure that as operating systems update that your app can update easily along with it. You'll need to have a layout with a great mobile app design in mind which you'll then have developed by a mobile app development company.
iOS app developers can do a stunning job in creating a full-fledged app with all the bells and whistles you could dream of for iPhone users.
Android app developers can ensure that your app works on the multitude of devices using new and old Android operating systems.
So, what app will you make?
Author's Bio:
Joseph Jones is the Digital Marketing Manager at Websauce Studio in Sacramento, CA. He graduated with a B.S. degree in Internet Marketing to then join Websauce in 2018. He has been writing for his personal blog and Websauce composing articles on various SEO and digital marketing subjects.
Currently, he is writing guest articles for a multitude of marketing companies in the hopes of developing new skills and presenting valuable information to audiences for both inexperienced and experts in marketing.