As eCommerce has gained popularity, mobile commerce has proven to be a powerhouse of Omni channel strategies. Mobile commerce has emerged as a game-changer for eCommerce businesses looking to stay ahead in the highly competitive retail landscape.
In 2021, mobile commerce sales were expected to account for 6% of all US retail sales. However, by 2025, Statista forecasts that m-commerce sales will make up over 10% of all US retail sales, which would be a mobile commerce growth of 7 percentage points since 2018.
With the increasing prevalence of smartphones and the convenience they offer, mobile commerce has become a key player in the successful Omni channel strategy in retail.
The Omni channel approach in eCommerce combines multiple channels, including physical stores, online platforms, mobile apps, and social media, to deliver a seamless and cohesive shopping experience.
It eliminates the barriers between channels, allowing customers to browse, purchase, and interact with a brand across various touchpoints. With the help of eCommerce mobile, streamlining the Omni channel has become more accessible and practical.
In this blog, we will look at how mobile commerce fits into Omni channel strategies and how it transforms our shopping experiences. We will also explore the advantages of mobile commerce and its implementation process.
Understanding the effects of mobile commerce for the Omni channel approach is essential in today's dynamic environment, whether you are a consumer or a retailer.
How Mobile Commerce in Omni Channel Approach Changing eCommerce
Today's consumers want to buy conveniently from anywhere, anytime, and on any device. As a result, retailers are embracing mobile commerce swiftly to communicate and connect with their customers. The number of smartphone mobile network subscriptions worldwide reached almost 6.6 billion in 2022 and is forecasted to exceed 7.8 billion by 2028.
Mobile devices are the ideal platform for Omni channel commerce because you can assume that the bulk of your end users always have their mobile phones with them. Here we will explore the rising importance of mobile commerce in the Omni channel approach to revolutionize your business's eCommerce.
Seamless Customer Experience
With mobile commerce, companies can offer a streamlined and uniform customer experience across various channels. Due to the constant availability of mobile devices, clients may easily switch between online and offline channels, taking advantage of a seamless and integrated purchasing experience.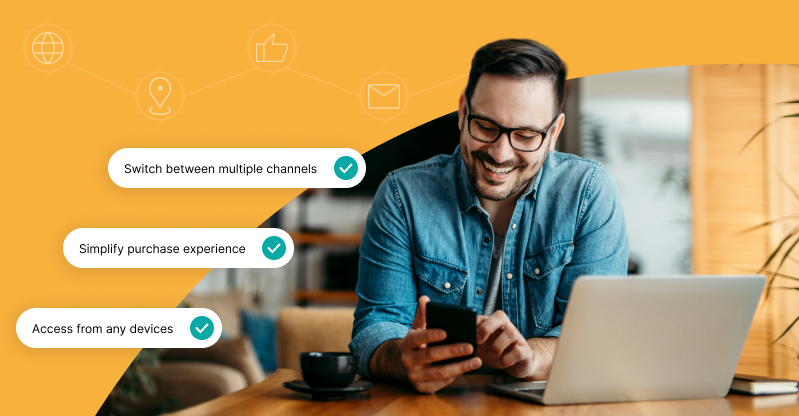 Omnipresent Access
Customers can purchase whenever and wherever they want because of the wide accessibility of mobile devices. By embracing mobile commerce, businesses can capitalize on this convenience aspect and serve the expanding market of tech-savvy consumers who prefer to purchase on their smartphones or tablets.
Personalization and Targeted Marketing
Businesses may get a wealth of client data through mobile commerce, including preferences, behaviors, and geographical details. Delivering personalized marketing campaigns, focused promotions, and specialized recommendations are all possible using this data. Such tailored interactions increase client loyalty, conversion rates, and consumer engagement.
Mobile Payments and Wallet Integration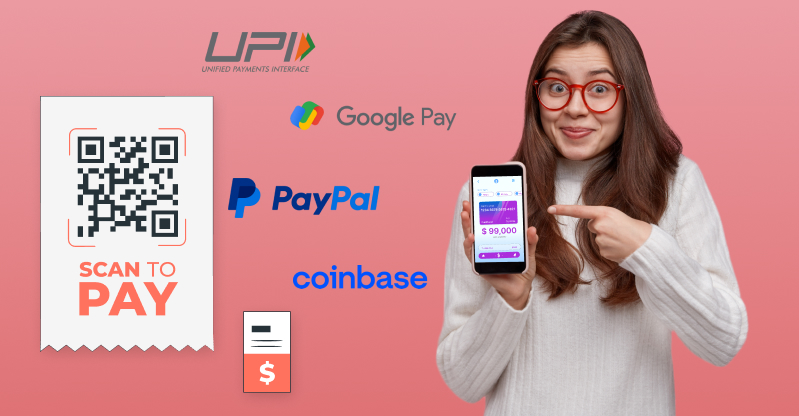 The Omni channel strategy makes it easier for customers to purchase by including mobile payment methods and digital wallets. Mobile wallets enable speedy and simple transactions both online and in physical stores while also providing convenience and security. The total client experience is strengthened by this integration, which also promotes return business.
Integration of Online and Offline Channels
Mobile commerce is essential for integrating many channels into the Omni channel approach. Customers can start their buying adventure on one platform, like a mobile app, and effortlessly switch to another, like an actual store or website, without losing any information.
No matter what device or channel a consumer uses, media integration offers consistency and continuity in the purchasing experience, enabling them to start where they left off. Features like click-and-collect, in-store navigation, and real-time inventory availability improve the user journey by fusing the advantages of online and in-store shopping.
Location-Based Marketing
Businesses can send location-based marketing messages via mobile devices, which give them valid location data. Retailers can interact with customers nearby their physical stores by utilizing geo-fencing and push notifications to promote special deals, events, or other promotions. The increased foot traffic and conversions are the results of this targeted strategy.
Data Analytics and Insights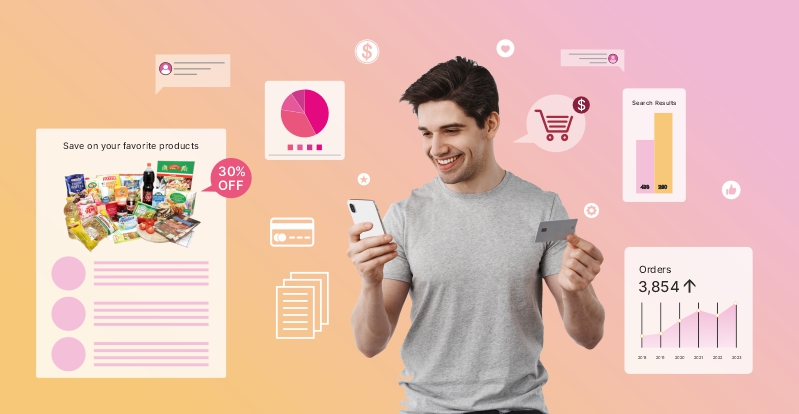 Businesses can improve their overall performance by utilizing analytics tools, which enable them to make data-driven decisions, hone their marketing tactics, and manage their inventory more effectively.
The data analysis process can be regarding customer behavior, preferences, and purchasing patterns, mobile commerce creates a tonne of data that may be analyzed to provide insightful information.
Steps to Implement Mobile Commerce and Omni Channel Approach in eCommerce
Define Your Strategy
Determine your organization's objectives and targets before introducing an Omni channel approach to mobile commerce. Decide which target market you wish to serve with mobile commerce. Establish Key Performance Indicators (KPIs) to gauge how well your strategy works.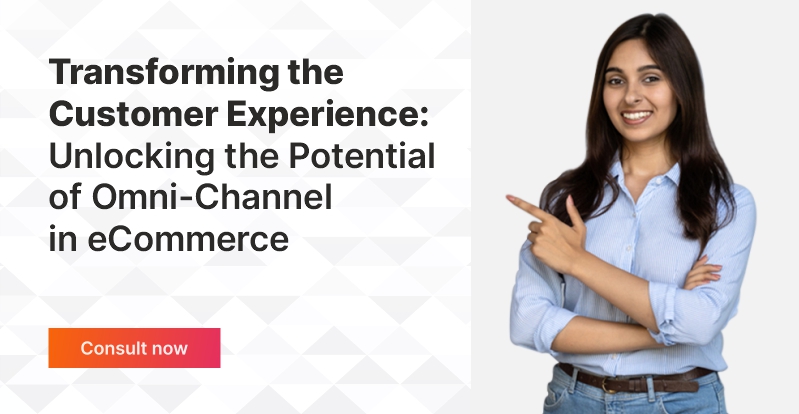 Evaluate your current eCommerce infrastructure
Examine the technology stack, capabilities, and eCommerce platform you now use. Check to see whether it can effortlessly integrate with different channels and if it supports mobile commerce. Examine the capacity of your backend systems, such as customer relationship management (CRM), order fulfillment, and inventory management, to support Omni-channel operations.
Conduct market research
Recognize your target audience's mobile usage patterns, preferences, and expectations. Determine the most widely used platforms, apps, and their primary channels, such as smartphones, tablets, or wearable technology.
Develop a Mobile-Optimized Website
Ensure your website is responsive and optimized for mobile devices so customers can easily browse and shop on their smartphones and tablets. To deliver a seamless user experience across devices, use responsive design, straightforward navigation, and quick loading times.
Build a dedicated Mobile App
As of 2020, eMarketer estimates that the US audience will spend, on average, more than 4 hours on mobile Internet, and 88% of that time will be within apps rather than mobile browsers. Not to mention about 70% of sales are made via mobile branded apps, so consider creating a mobile app to improve the mobile commerce experience.
Personalized recommendations, push alerts, and reward programs are just a few of the extra features a well-made, user-friendly app can provide. These elements encourage user engagement and brand loyalty.
Implement mobile payment solutions
Integrate safe and convenient payment methods like digital wallets (such as Apple Pay and Google Pay), mobile payment gateways, or other widely used local payment options. Ensure your payment procedures are efficient, simple for customers, and flexible enough to accept various payment methods.
Adopt a unified inventory management system
Create a centralized inventory management system that synchronizes inventory levels amongst all distribution channels, including online and physical ones. The inventory visibility is ensured to be precise, and overselling or stockouts are avoided.
Adopt an Omni Channel Approach
Enable functions that connect online and offline sales channels, such as click-and-collect, ship-from-store, or in-store returns for online purchases. Implement a centralized customer database or CRM system to retain a consistent view of client interactions across channels.
Deliver a consistent brand experience and messaging across all touchpoints, coordinating marketing campaigns and promotions.
Implement robust data analytics and tracking
Use analytics tools to monitor and follow customer behavior across channels. Obtain information to customize marketing messages, enhance buyer journeys, and make data-driven business decisions. Your multi-channel and mobile commerce strategy can be improved by using data-driven decision-making.
Train and empower your staff
Inform your employees of the significance of mobile commerce and the Omni channel approach. Training should be available on managing orders, dealing with client inquiries, and upholding uniformity across all channels.
Inform your staff of the significance of mobile commerce and the Omni channel approach. Ensure they have the necessary skills to offer a smooth client experience using the tools and systems needed.
Test, iterate, and optimize
For a consistent and error-free mobile commerce experience, thoroughly test your application across various devices, operating systems, and screen sizes. To find areas for improvement, collect consumer feedback and keep an eye on critical data. Based on user feedback and new trends, continuously improve your mobile commerce and Omni channel strategies.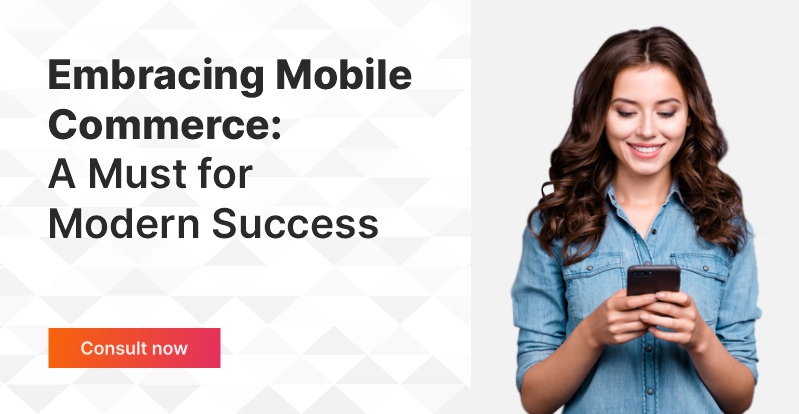 Case studies
Nike
The multinational sportswear manufacturer Nike has effectively integrated mobile commerce as a critical component of their Omni channel strategy. Nike has transformed the consumer experience, increased engagement, and produced outstanding results by utilizing mobile technology and connecting it with other channels.
Nike has created a feature-rich mobile app offering users a comprehensive platform for buying experiences. The app provides a seamless shopping and browsing experience, customized product recommendations, and unique content.
Additionally, it provides alternatives for customization so that customers can create exceptional trainers. The app combines with other Nike channels, such as the Internet and physical shops, to ensure a consistent brand experience over all touchpoints.
Customers who have the Nike app can make purchases right from their phones. It integrates with actual stores by including services like mobile check-in for in-store appointments, virtual try-on, and product reservations. This connection closes the gap between online and offline channels, resulting in a seamless and practical purchasing experience.
To provide customized experiences, Nike uses client information and insights gathered through the app. Nike uses analysis of purchase history, browsing patterns, and user preferences to create tailored recommendations, promotions, and offers.
A frictionless shopping experience is produced through the app's user-friendly UI, customized recommendations, and straightforward shopping process. This has encouraged users to make more frequent and pricey purchases.
The integration with in-store experiences further enhances convenience and engagement, which has increased customer loyalty and retention. In conclusion, due to mobile commerce, Nike's sales and revenue have increased significantly.
Starbucks
Global coffee giant Starbucks has made mobile commerce a crucial part of its Omni channel strategy. Starbucks has significantly improved consumer experiences by combining mobile technology with other channels.
Starbucks created a feature-rich smartphone app that enables users to order and pay for their drinks in advance. The app provides personalized recommendations, rewards for loyalty, and practical features like store location and nutritional data. It effortlessly connects with the Starbucks rewards program, guaranteeing a consistent user experience across all channels.
Customers can place orders through the app and designate a pickup location. Buyers can avoid the queue and pick up their drinks immediately from the chosen store because of the app's real-time updates on order status and projected pickup time. The combination of mobile shopping and in-store activities improves convenience and cuts down on wait times.
Consumers may track and redeem their reward points, get personalized offers, and special access deals through the Starbucks app, which acts as a center for the Starbucks Rewards Program. Through mobile commerce, consumers can earn and redeem incentives seamlessly across channels, promoting loyalty and boosting customer retention.
Starbucks uses buyers' data from the app to provide user-specific promotional messages and suggestions. Starbucks distributes personalized promos and offers to clients by examining their preferences, past purchases, and location information. The software also has gamification components, such as challenges and digital badges, to boost participation and foster a sense of community.
In conclusion, by integrating mobile technology, Starbucks has improved convenience, boosted sales, and strengthened consumer loyalty, personalized marketing, and reward programs. The Starbucks case study exemplifies the impact of mobile commerce when it is successfully included in an Omni channel strategy. It offers valuable insights for companies looking to improve their processes.
Conclusion
In conclusion, mobile commerce has established itself as a critical element in the execution of an Omni channel strategy. Due to the widespread use of smartphones and other mobile devices, customers increasingly use mobile platforms to explore, shop, and interact with companies.
Businesses may tap into this expanding market and deliver seamless experiences across several touchpoints by integrating mobile commerce into an Omni channel approach.
Businesses can connect with their clients from anywhere, anytime, and from any device they like by embracing mobile commerce. Customers can explore products, make purchases, and access unique services using a mobile-responsive website and a mobile app designed specifically for that purpose.
Businesses may give consistent messages, promotions, and branding across various touchpoints by integrating mobile commerce with other channels as part of an Omni channel strategy.
Mobile commerce integration into an Omni channel strategy is no longer a choice but necessary in the rapidly changing eCommerce industry. Businesses may increase their consumer engagement, website reach, conversion rate, and revenue by utilizing the potential of mobile devices.
Companies are better positioned for success in the digital era. They can maintain their competitiveness in a highly competitive market by embracing mobile commerce as a fundamental component of the Omni channel strategy.