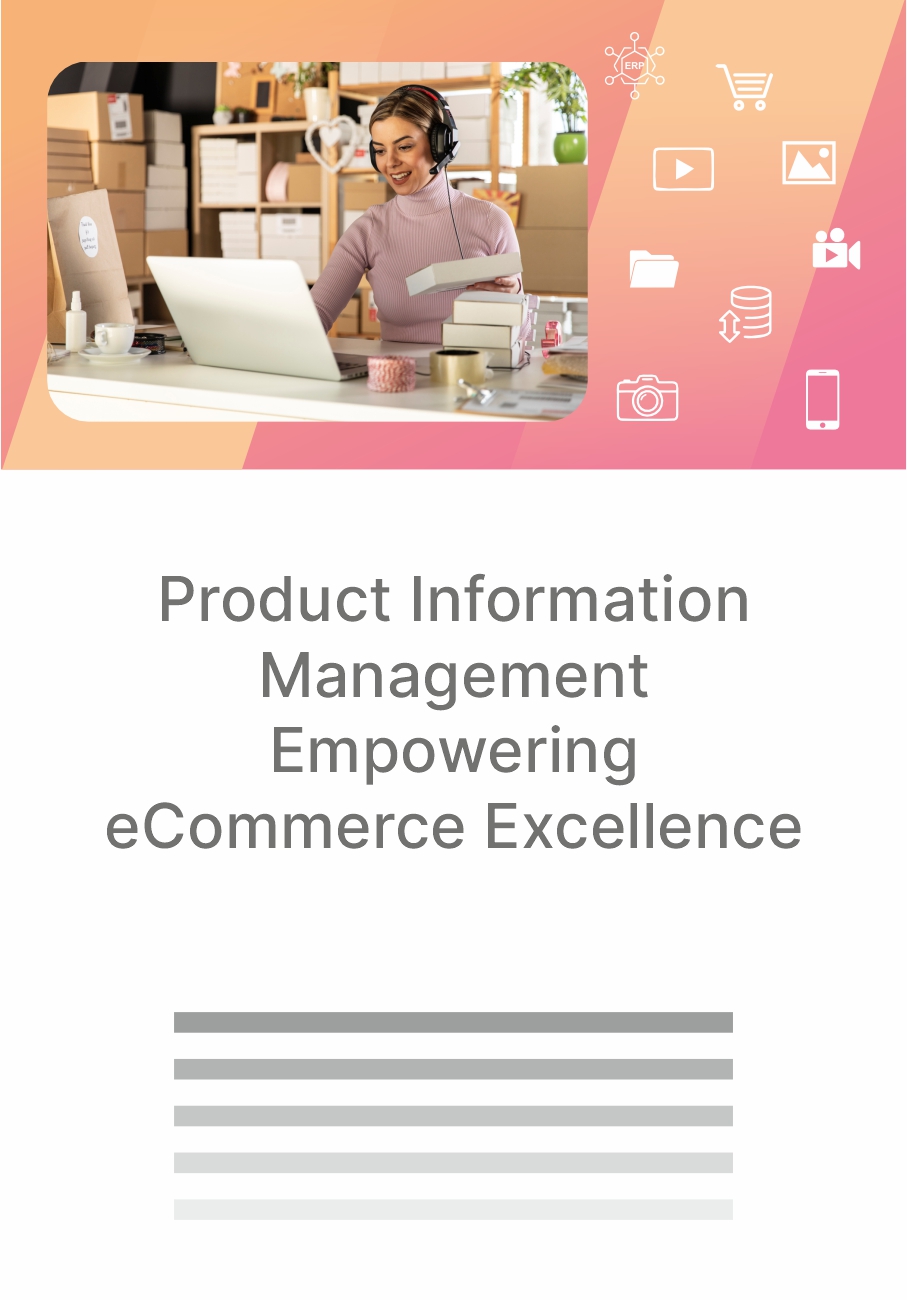 Get The Print Version
Download a PDF version for easier offline reading and sharing with coworkers
Product Information Management (PIM) has revolutionized eCommerce by transforming how businesses handle and distribute product data. With its advanced architecture, PIM optimizes an organization's structure, processes, employees, and technologies, streamlining product-related tasks and applications.
The increasing complexity of product data and the need to cater to diverse sales channels make a modern PIM approach crucial. By leveraging this advanced architecture, businesses can effectively manage and distribute product information, providing customers with consistent and engaging experiences across all touchpoints.
Research says, Implementing PIM leads to a 46% increase in customer satisfaction by providing reliable and precise product information across various sales channels. Businesses can engage customers and facilitate informed purchase decisions through enriched descriptions, high-quality images, videos, and detailed specifications.
Further, it accelerates time to market, streamlines workflows, and optimizes data management. It facilitates efficient collaboration and consistent branding by centralizing product data. With PIM, businesses can expand sales channels and provide a seamless omnichannel experience. It also enhances data quality through governance rules, validation, and compliance, fostering trust and nurturing customer relationships.
This blog discovers how Product Information Management (PIM) revolutionizes eCommerce and why businesses need this transformative architecture.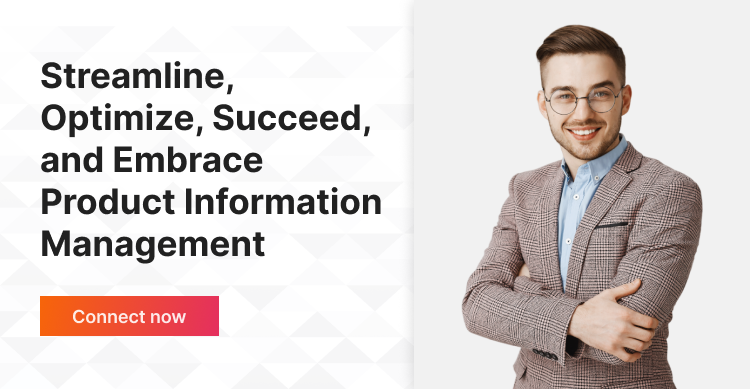 Organize, enrich, and distribute efficiently
Product Information Management (PIM) operates as an end-to-end system that enables businesses to efficiently collect, sort, and distribute product data across various sales channels. Let's find out how it works:
Data Collection
PIM systems efficiently gather product data from different sources, including manufacturers, suppliers, databases, and platforms, in a considerate manner. This data collection process ensures that eCommerce businesses have a centralized repository for storing important product information, such as names, descriptions, images, attributes, specifications, and pricing. This data forms the basis for organizing, improving, and distributing product information across various sales channels, leading to more efficient eCommerce operations.
Data Sorting
Once the data is gathered, PIM system allows businesses to organize and categorize product data in one central location. It simplifies sorting product data based on categories, attributes, and variants, making it easier for customers to navigate and receive personalized recommendations. It eventually allows eCommerce businesses to improve their data sorting process and maintain a well-structured and extensive product catalog, enhancing the shopping experience for customers.
Data Distribution
After data sorting, the PIM technology makes it easy to distribute data for eCommerce. It adapts product data for each sales channel, ensuring consistency and accuracy. The system allows seamless data distribution to websites, marketplaces, social media, and mobile apps. For example, when a new product is launched, the PIM system efficiently shares the information with the eCommerce website, social media accounts, and online marketplaces simultaneously, increasing visibility. This efficient distribution creates a consistent and pleasing customer experience across all channels, ultimately leading to higher customer engagement and sales.
Enhancing eCommerce Business Potential with PIM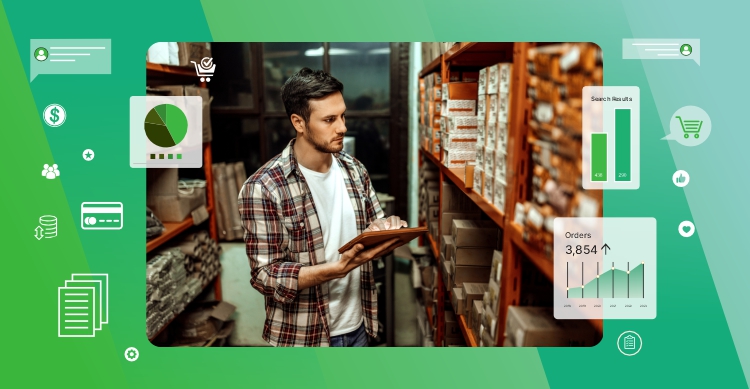 In the digital age, where customer expectations are frequently changing, businesses must provide more personalized shopping experiences to B2B and B2C customers. Organizations must implement a robust Product Information Management (PIM) strategy to succeed. PIM can help businesses seize new market opportunities and quickly adjust to evolving customer demands.
Organizations can promptly adapt to market trends and distribute content across various platforms by centralizing and standardizing product information aligned with a PIM system. This flexibility enables companies to exploit emerging possibilities and maintain a competitive edge. PIM is essential for businesses as it allows them to offer unique and captivating product experiences that differentiate them from their rivals.
By effectively managing and enhancing product data, companies can provide customers with reliable and complete information, leading to trust and loyalty. These engaging product experiences boost sales and establish long-term relationships with customers, who are likelier to choose brands that consistently deliver valuable and personalized product details.
A PIM solution helps businesses succeed in the digital commerce era by enhancing workflows and reducing time to market, enabling them to quickly adapt to the increasing trend of online shopping amidst declining in-store sales. A centralized PIM platform helps different teams access and use accurate product information, reducing manual work and inconsistencies.
PIM also plays a vital role in solving the problem of fragmented data, ensuring accuracy and consistency. It leads to better collaboration and operational efficiency. Implementing a PIM strategy helps businesses meet customer expectations, build strong relationships, and succeed in the digital marketplace.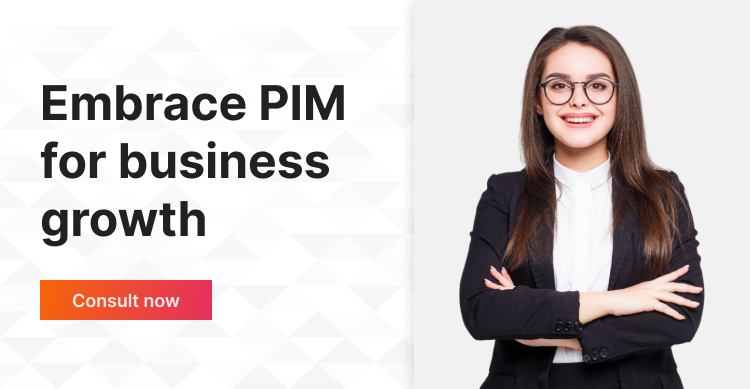 Efficient business process with PIM Solutions
Implementing a Product Information Management (PIM) system offers a range of benefits for businesses, particularly in the eCommerce sector. Let's explore how PIM empowers eCommerce.
Faster Time to Market
With streamlined workflows and efficient data management, PIM enables businesses to bring products to market more quickly. For example, a fashion retailer launching a new collection can leverage PIM to centralize product information, easily update attributes, and swiftly publish the products across various channels, reducing the time it takes to make them available to customers.
Enhanced Customer Experience
PIM is crucial in delivering a seamless and consistent customer experience. By providing accurate, comprehensive, standardized product information, businesses can build customer trust and enhance their shopping experience. For instance, an electronics retailer utilizing PIM can ensure that customers can access detailed specifications, images, and user reviews, enabling them to make informed purchase decisions.
Improved Data Quality
As per a recent study, PIM systems can reduce 50% of product data errors for eCommerce businesses. This system helps businesses maintain high-quality product data by enforcing data governance rules and providing validation mechanisms. It ensures that the information displayed to customers is accurate and consistent across all channels. For example, an online grocery store leveraging PIM can verify and update product attributes like nutritional information, ingredient lists, and allergen warnings, ensuring compliance and reducing the risk of misinformation.
Increased Conversion Rates
By implementing the PIM tool, Businesses can optimize product information to increase conversion rates. By enriching product descriptions, adding compelling images and videos, and highlighting key selling points, companies can effectively engage customers and encourage them to complete the purchase.
For instance, a home decor retailer utilizing PIM can create compelling product descriptions, showcase different room settings with images, and provide size and material details to help customers visualize the product, eventually enhancing their conversion rate.
Centralized Product Information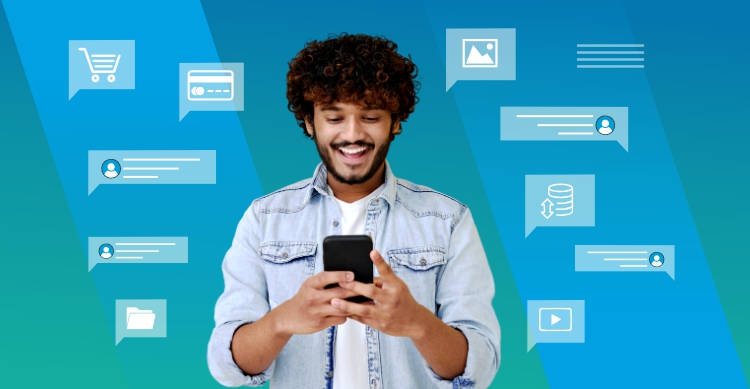 This system is a central repository for all product-related data, providing the organization with a single source of truth. This centralization enables teams to access, update, and distribute product information across various departments and channels. For example, a consumer electronics manufacturer using PIM can ensure that all groups, including marketing, sales, and customer support, can access accurate and up-to-date product details, resulting in consistent communication and a unified customer experience.
Enable Omnichannel Capability
PIM enables businesses to create a consistent experience by synchronizing product information across all channels. Based on a recent study, eCommerce businesses that adopt PIM experience a 73% increase in omnichannel revenue by effective management of product information across channels.
For example, suppose a clothing retailer sells items on their website, mobile app, marketplace, social media platform and many more. In that case, PIM can ensure that product descriptions, images, etc., are aligned on all the platforms. It leads to real-time updates for customers, improving their overall satisfaction.
Implement PIM in your Business
Implementing a Product Information Management (PIM) system in your business can significantly enhance product data management and streamline operations. Here's a step-by-step guide to help you implement PIM effectively:
Build a Data Model
Start by designing a robust data model that reflects your product hierarchy, attributes, relationships, and classifications. This structured framework will be the foundation for efficiently organizing and managing your product data.
Organize product data
Structure your existing product data according to the defined data model. Ensure consistent formatting, accurate information, and standardized naming conventions. This step may involve data migration from existing systems or manual data entry.
Identify the Gap
Analyze your current data management processes and identify the gaps. Determine what specific challenges a PIM solution can address, such as data inconsistency, manual updates, or lack of centralized control.
Get Help from a Third Party
Consider partnering with a reputable PIM software provider or engaging consultants specializing in PIM implementations. They can offer expertise, guide you through the process, and provide valuable insights based on their experience.
Select and Implement PIM Software
Evaluate different PIM solutions based on your business requirements, scalability, ease of use, and integration capabilities. Choose a PIM system that aligns with your specific needs and budget. Work with the software provider or implementation team to configure and customize the PIM solution to fit your business requirements.
Integrate with Existing Systems
Ensure seamless integration of your PIM architecture with other critical business systems such as eCommerce platforms, ERP systems, and digital asset management tools. This integration allows for smooth data exchange and eliminates redundant data entry.
Train your Team
Provide comprehensive training to your employees on how to use the PIM tools effectively. Ensure they understand the benefits, functionalities, and workflows of managing and updating product data.
Continuously Optimize and Upgrade
Regularly review and optimize your PIM processes. Monitor data quality, performance, and user feedback. Keep up with your PIM software provider's latest updates and enhancements to leverage new features and capabilities.
Future of PIM for eCommerce
The future of PIM for eCommerce seems promising, and it's involved with meeting the changing customer and business requirements. According to a recent survey, the global PIM market is expected to grow by 11% annually and surpass $20 billion by 2028. It enhances the requirement of adopting PIM in the business to ensure higher success. Let's explore the core possibilities and future trends of PIM that will transform the ecommerce business.
AI and Automation
As artificial intelligence (AI) technology advances, PIM systems can be incorporated with machine learning algorithms to automate data enrichment, validation, and categorization processes. It will reduce manual effort and improve the accuracy and efficiency of managing product data.
Personalization
PIM technology will be a significant aspect of delivering personalized product experiences. Businesses can develop tailored product information, recommendations, and pricing to specific customer segments and geographical locations by leveraging customer data and preferences, enhancing customer engagement and conversions.
Integration with Emerging Technologies
In the future, PIM will integrate with emerging technologies such as augmented reality (AR), virtual reality (VR), and voice assistants. This integration will enable customers to interact with and experience products innovatively, enhancing the overall shopping experience and driving sales.
Enhanced Analytics and Insights
PIM systems will provide advanced analytics and reporting capabilities, offering businesses valuable insights into product performance, customer behavior, and market trends. This data-driven approach will enable companies to make informed decisions, optimize their product strategies, and identify new market opportunities. This information will be centralized, which will help businesses to conduct the process with ease.
Conclusion
Implementing a Product Information Management (PIM) system is essential for businesses in the eCommerce sector to succeed in today's digital landscape. PIM revolutionizes how companies handle and distribute product data, optimizing their structure, processes, employees, and technologies.
By streamlining product-related tasks and applications, businesses can ensure uniform and precise product information across multiple channels, enhancing their performance and competitiveness. A modern PIM approach is crucial due to the increasing complexity of product data and the need to cater to diverse sales channels.
Advanced PIM architecture can effectively manage and distribute product information, providing customers with consistent and engaging experiences across all touchpoints. This system enables companies to seize new market opportunities and quickly adapt to evolving customer demands. By centralizing and standardizing product information, organizations can promptly adapt to market trends and distribute content across various platforms, maintaining a competitive edge and offering unique product experiences.
The future for PIM is promising; it can predict this solution will streamline eCommerce workflows, reduce time to market, and foster improved collaboration among different teams. By offering accurate and comprehensive product information, businesses have the opportunity to cultivate customer trust and loyalty, thereby boosting sales and fostering long-term relationships.
PIM empowers businesses to provide a superior customer experience by optimizing their operations and staying competitive in the rapidly evolving digital marketplace. As eCommerce continues to thrive, embracing PIM is becoming increasingly essential for businesses that seek to succeed and thrive in the dynamic world of eCommerce.