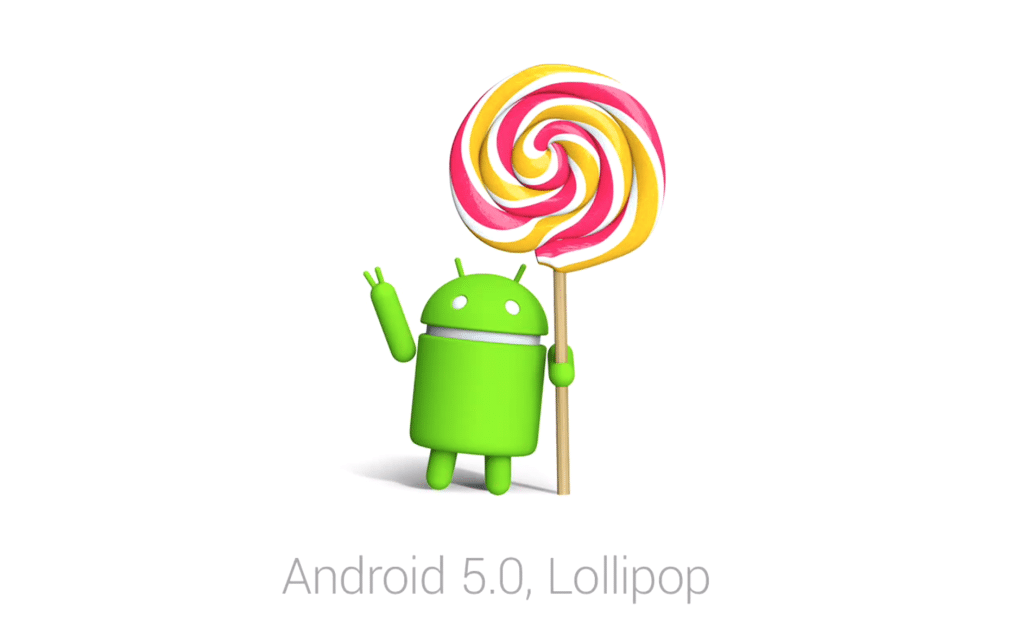 Android 5.0 Lollipop is the latest operating system (OS) released by Android. According to Android chief, Sundar Pichai, this operating system is the largest and most ambitious release. The OS comes with a number of great features:
User accounts
Many people (including me) share their mobile phones with their family members and friends. Although, sharing the phone is good (as it saves the other person when the battery is dead or phone is lost), it's dangerous as some of the people you give your phone to can tamper with your settings or access your private information.
Google has embraced this new social world and introduced user accounts in the Lollipop system. When using the OS you are able to create a safe environment for other users thus preventing them from tampering with your settings or accessing content that they shouldn't.
Smart lock
It's usually cumbersome to keep on entering your pin or swiping a pattern every time you want to use your phone. Google has come up with a great alternative—the smart lock. This feature allows you to disable your phone's screen lock when you are connected to trusted devices such as your smart watch.
The good side with this feature is that you don't have to be connected to Android devices; it works even when you are using non-android devices such as the Pebble.
One of the most notable gimmicks made by Android is the Face Unlock. Although, the feature is excellent, the main problem with it is that it struggles in low light. It also doesn't detect your face when you wear glasses.
Android 5.0 Lollipop has changed things a little bit by keeping the face detection live even when your phone is unlocked. Due to this, your phone constantly monitors your face as you use it; therefore, the phone is able to build up an accurate picture of how you look in a wide variety of environments.
Material design
This feature gives you an expanded user interface toolkit that you should use in order to easily integrate new design patterns in your apps. Courtesy of the feature, elements can easily shrink and expand.
The feature also ensures that there is more white space between elements and there is an overall 3D appearance. According to Google, the new design is more intuitive and makes the transition between tasks more fluid.
Notifications
Android 5.0 Lollipop makes it possible for you to view and respond to messages from the lock screen. You can also turn on the priority mode through the volume buttons on your device so that only specific people or notifications can get to you.
Increased compatibility
The OS is compatible with different types of devices. For example, it's compatible with TVs, smart watches, and even cars! This feature makes it possible for you to easily access content from different devices.
Project Volta
Many Smartphone's have challenges with battery life. Android 5.0 Lollipop OS tackles the challenge with Project Volta which ensures that apps use as little power as possible.
Android 5.0 Lollipop Feature Review!
Conclusion
Android 5.0 has truly changed the game and it's the OS to beat.  It's packed with functionality, impressive customization options, and increased security thus ideal for you.