Google have started a pathway ahead to socialize Google+ into individual services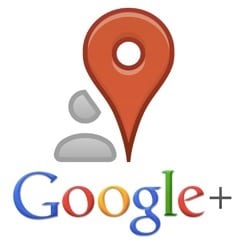 Everyone has seen this Local icon and used it for tagging their destinations. But now, Google stated local as castoff links on the Google+ menu.
On 5 May 2015, Amazingly Google has pronounced via a post on the +Google Local Guides stream, that "Google Local" and the "Local Search Box" on Google+ Local pages has being detached from the Google+ navigation menu. The shortcut removal list to streamline the Google+ experience. But Google also bolstered that the "Reviews Tab" on profile menu, along with all reviews and ratings are earmarked. If anyone desires to review local places with the ease of Google+ on the web, they can continue to rate businesses using Google Maps on the web and mobile, as well as Google.com.
According to the Google+ Local Guides, Google is eyeing headlong to toggle more attributes and enhancements in the future. Perhaps, Google is scheduling to host the Tables cape app for reviewing local places.
With the removal of Local, Google also announced the launch of Google Collections – Being a Pinterest copycat.
New Google+ Navigation Menu