A Hubspot research recently revealed that within the last five years the cost of acquiring new customers has more than doubled, with companies spending more on their marketing campaigns than ever before.
Additionally, it is no longer news that the proliferation of businesses across different industries has nearly made brand loyalty a thing of the past, with potential customers spoilt for choice when they're ready to buy.
In the middle of these hoaxes, however, the best brands have found a way to sharpen their customer acquisition strategy, while at the same time making the most out of their existing customers.
In this article, we'll go over ways that your business can enhance your customer acquisition and retention strategy.
What Is Customer Acquisition?
The definition of the term "customer acquisition" is as simple as it sounds. It is the process of getting new customers for your business or turning once potential prospects into paying customers.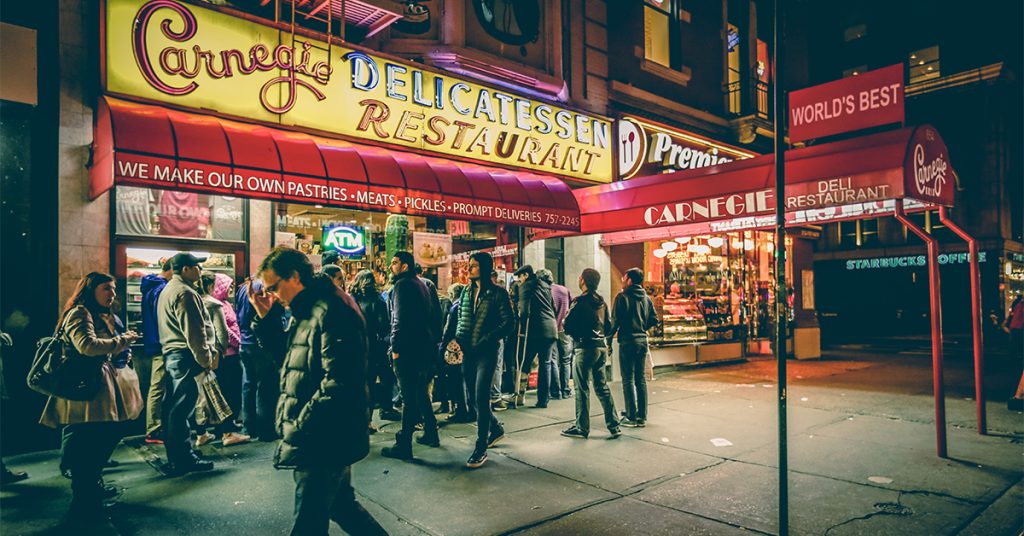 These potential prospects are usually of two types.
The first category includes those who are interested in the products you offer but are not aware of the existence of your business. The second category also includes customers from the same category, but this time, coming to your business from competitors.

Either way, the motive behind implementing a customer acquisition process is to get new customers and increase revenue for your business either in the short or long-term.
Customer acquisition is a vital step for every business owner, hence the need to understand exactly how it works.
Why Do You Need a Clear Customer Acquisition Process?
While businesses may struggle to come up with a streamlined process for acquiring customers, there is no doubt that defining such a process is necessary.
For one thing, a clear customer acquisition process allows you to identify exactly what methods you'll be adopting as well as potential obstacles that you might encounter along the way.
Additionally, defining a clear customer acquisition process leaves you with an effective blueprint that you can implement at any time and even sell to other businesses in your industry.
Benefits of Customer Acquisition
You may not have wondered why it is vital to expend a lot of energy and resources towards acquiring new customers. But reminding yourself of the reasons behind going down that lane could make you more determined to achieve the right results.
Beyond the obvious, here are two primary benefits of customer acquisition:
Increased revenue generation to spend on employee salaries, marketing costs, and growth strategies.
It provides a roadmap for business scalability and traction, information that comes really handy when a company is looking to onboard investors, influencers and partners.
Now that we've stated the benefits, let's go over how you can achieve customer acquisition even if you're a newbie to the world of marketing.
The Ideal Customer Acquisition Process
1. Hiring Customer Acquisition Personnel
First things need to be done first …, right?
If you agree, then you probably understand why it is important to hire the right person or assemble the right team to handle your customer acquisition process.
The whole task requires a lot of dedication and hard work, making it a necessity that your business brings on board only persons who understand what it involves, and what moves the thread in customer acquisition.
Additionally, each member of the team, for instance, the social lead manager needs to understand exactly what their role is, and the right time for them to feature in the overall sales funnel.
2. Defining Potential Targets
The first step to getting new customers to patronize your business is to identify who these potential customers are, where they are often found, how you can reach out to them and at what time they're likely to respond to your offer.
Completing this step will allow you to discover who exactly will be interested in buying from you. Additionally, you will be able to filter targets and maximize your marketing budget for customer acquisition.
But you may wonder the best ways to identify potential customers with an efficient customer acquisition costs. Consider any of the following strategies:
Surveying customers
Research your competitors to find out who their customers are.
Requesting user feedback via email or social media handles.
Guest posting on blogs in the same niche.
Connecting with influencers.
Running targeted ads on social media.
The process of identifying potential customers will likely lead you to study their behaviors, including the best ways to reach them. That is what we'll discuss next.
3. Pick Your Communication Channels
Now that you've identified who your ideal targets are, the next thing to figure out is the best ways to reach out to them, and the manner that is likely to encourage them to respond quickly to your offers.
The most successful communication channels include surveys, email, social media engagements, industry events, and even phone calls. You can also try a combination of multiple channels depending on how convenient it is for you to gather feedback within a reasonable time.
4. Diversifying Customer Acquisition Methods
Similar to using different communication channels, it is also vital to diversify your customer acquisition by combining different digital marketing tools.
For instance, instead of solely focusing on acquiring customers via social media, you can acquire more leads by also targeting organic traffic via search engine result pages (SERPs) or even running paid ads on search engines.
Adoption such an approach ensures that you have a greater opportunity to generate new leads and find new customers from diverse backgrounds.
Additionally, doing so will balance your risk and reward ratio, since it is nearly impossible for all the different platforms to fail at the same time. You can then discover the most successful channels and focus more efforts on maximizing returns.
5. Defining Your Customer Acquisition Budget
While it is true that companies spend massively on customer acquisition, creating a budget for this purpose ensures that funds are not wasted, and also that the desired results are brought in for the maximum expense.
For instance, a B2C company that puts its quarterly customer acquisition budget at $500, would be forced to evaluate its performance once it reaches this threshold, instead of doing so when they discover that their campaigns are yielding little to no results.
6. Maintain Flexibility
Given that marketing and sales, as well as how people respond to them are constantly changing, business owners must remember to keep their customer acquisition strategy as flexible as possible.
Consider a customer acquisition campaign wherein the efforts of salespersons to generate leads fail to bear fruit. Flexibility will leave the business open to trying other alternatives such as affiliate or influencer marketing to get the desired results.
The best customer acquisition teams also regularly review their strategies to ensure compliance with the latest market trends.
7. Creating Product Demand
Creating demand for the product or service that you're putting on acquiring customers for, represents the final step in the process.
You can achieve high demand for the product using any of the following traditional sales methods:
Setting up an affiliate marketing program
Promoting across social media and other relevant channels.
Optimizing email marketing campaigns.
Offering discounts and other incentives such as free shipping to encourage bulk purchases.
Exploring both free and paid influencer marketing.
Meanwhile, note that throughout the process of creating demand for the product, you must predominantly advertise the benefits the users stand to gain if they purchase the product.
Also, strive to find a balance between appealing to their emotions and highlighting what they'll miss if they fail to act urgently.
8. Sustain Customer Acquisition Efforts
Before rolling out a customer acquisition campaign, make provisions to sustain the process over a relatively long period as it could take that extra day of promotion to finally convert a potential customer to a buyer.
If your customer acquisition strategy, for instance, includes generated leads via blog posts, then it is vital to provide enough resources to ensure that content creators are able to create interactive content, not just for a couple of days but for as long as possible.

Similarly, consider that customers need to see an ad between three-five times before deciding to make a purchase. Sustain your customer acquisition efforts is the only way you can acquire this category of buyers.
How to Calculate Customer Acquisition Cost
After implementing customer acquisition strategies, there is no doubt that you would need a sort of yardstick to measure progress and keep things under control. That is where customer acquisition cost (CAC) comes in.
The customer acquisition cost typically refers to the cost incurred in the process of converting a potential customer to a buyer. As a business owner, you can calculate these costs for a specific time period or for separate marketing campaigns.
The goal is to measure the results of your marketing efforts as well as the return on investment (ROI), all statistics that affect the general growth of the business.
There are primarily two methods for calculating customer acquisition costs.
High-Level Customer Acquisition Costs
This is the simplest method for CAC as it primarily involves dividing your company's marketing costs within a specific period or campaign, with the total number of customers acquired.
Mathematically, CAC is represented with the formulae below:
CAC = MC / CA
CAC = Customer Acquisition costs
MC = Marketing costs
CA = Customers Acquired (Number of New Customers)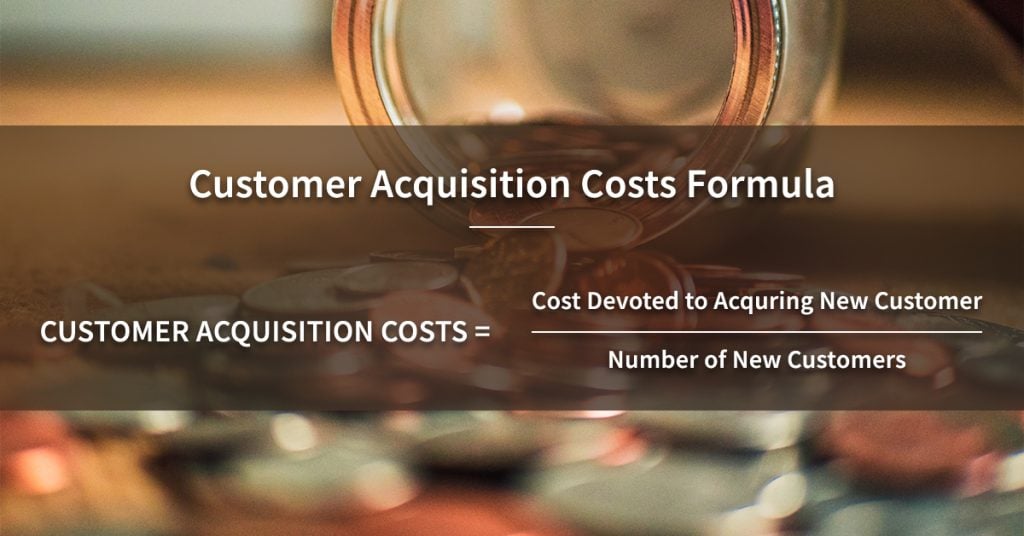 Using a simple example where a company spends $100 on a marketing campaign that brought in 10 customers, the customer acquisition costs would stand at $10 per customer. Putting this figure into perspective allows the business owner to see how much profit they actually generated from the sale.
For instance, if each of the customers had purchased items worth $100, for which the company made a net profit of $40, then factoring in the customer acquisition cost would lower the net profit to just $30.
In-Depth Customer Acquisition Costs
Beyond the basic marketing costs, you can apply this second method to get a broader view of what your team actually spent on acquiring customers, and how it compares to the number of conversions.
We can mathematically represent this CAC formula as follows:
CAC = (MC + S + TS + OS + OH) / CA
Where CAC = Customer Acquisition Costs
MC = Marketing Costs
S = Salaries and wages for marketing and sales team
TS = Third-party software costs
OS = outsourced services
OH = Overhead for sales and marketing
CA = Customers Acquired
Continuing with our earlier example, let's assume that the company actually spent an extra $100 in total on salaries, third-party software, outsourced services, and overhead. That would leave us with:
CAC = MC ($100 + $200) / 10
CAC= $30
Given that the customers had purchased a $100 item, the company's earlier reported net profit of $40 would be reduced to a mere $10, indicating perhaps that the firm had spent excessively on their customer acquisition campaign.
Undoubtedly, putting these numbers into perspective highlights the reason why companies must accurately calculate their customer acquisition costs as often as possible. Such regular review will ensure that resources are not wasted and at the same time, the maximum ROI is achieved.
Additionally, you can lower customer acquisition costs by boosting the value of your current customer by perhaps rolling out a new product or upgraded membership plans that they can subscribe to.
Next, we'll discuss how your business can reduce customer acquisition costs by mastering the game of customer retention.
First, What is Customer Retention?
Customer retention refers to measures and actions taken by a business to reduce the number of acquired customers who defect to a competitor. Given increased competition across different industries, customer retention processes are lifelong and remains a critical component of any successful business.
Best Customer Retention Strategies
There is a popular marketing quote that says "customer retention is the new acquisition method." This phrase becomes relevant when you consider the level of effort and resources needed to acquire one customer as we've discussed so far.
The theory is that it would cost a little less to keep an acquired customer than to acquire a new one. Hence, companies could be better off improving the strategies they use to retain their customers.
But come to think of it, no matter the amount you spend to acquire a customer, there is no guarantee that they won't leave you when a better offer comes their way perhaps from a competitor to your business.
Despite that, however, you can reduce the number of churn customers (those leaving your business) if you can apply these customer retention strategies outlined below:
1. Offer Convenience
Can you think of ways to make placing and receiving orders more convenient for customers? You could launch a mobile app so users can engage with your business on the go without sacrificing their taste.
You could offer free deliveries, multiple payment gateways and a wider range of products to make order placements more convenient for customers, leaving them little to no chance to look elsewhere.
Magneto, for instance, implemented such a strategy when it integrated live chat support within its website interface to make getting in touch with the company easier for customers.
The downline is to always keep an eye out for ways to make life easier for your customers, then they're less likely to choose another vendor.
2. Philanthropy
Sun Exchange makes money from letting investors from around the world solar power projects in South Africa by purchasing individual cells from their website. But you could learn a lesson from their business model.
The company connects its mission to the product offering by continually reminded customers that for each solar cell purchased, they're helping to reduce carbon emissions globally.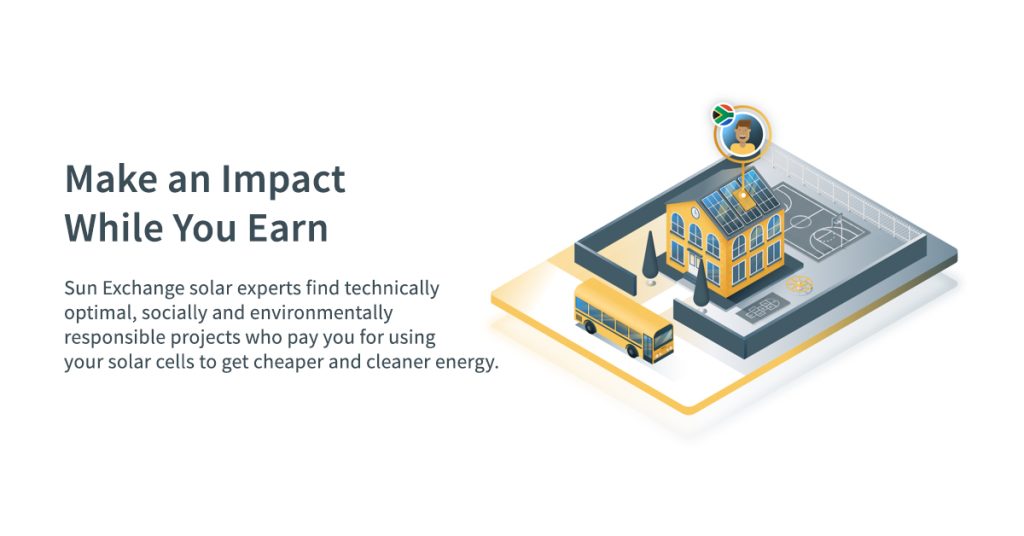 Could you think of a way to be a little more philanthropic with your business?
It could be perhaps by donating products to charity if customers meet a particular purchase target that you set for them. This way, the customer gets the feeling that they're making an impact while patronizing your business, making it less likely that they'll want to stop.
3. Loyalty Programs
Loyalty programs could come in various methods but remain one of the most effective ways to retain customers.
For instance, you could introduce a membership program exclusively for customers who reach a certain purchase threshold, allowing them to buy items at a discount or enjoy other perks such as referral activity.
The objective when using eCommerce tools for loyalty programs is to make customers feel like they're part of an elite community that they'll likely not want to leave.
4. Use Loyal Customers as Social Proof
According to Nielsen, 92% of consumers trust referrals from people they know while people are four times more likely to make a purchase if they're referred by a friend.
How can you use this statistic as part of your customer retention strategy?
Well, the easiest ways to use your local customers as social proof is by:
Sharing their reviews with your audience across social media.
Creating video content including customers' feedback on individual products.
Recognizing local customers at company and industry events.
5. Excellent Customer Service
There is no overemphasizing how crucial providing an excellent customer service experience could help your business retain existing customers, thus spending less on customer acquisition costs.
You can improve your customer service strategy by:
Using multiple communication channels (email, social, LiveChat, phone call, etc).
Using positive language despite customer response.
Periodically measuring and analyzing customer feedback
Extensively educating your customer service desk about your products and services.
The goal of providing excellent customer service is to produce happy customers that can, in turn, become some of the best free marketers for your business. We'll discuss more on this in the next heading.
How to Get The Most Out of Customer Retention
Now, you have an impressive number of loyal customers and do not have to use up a large budget for acquiring new customers. Well, that is half the job as you can still do a lot more to get full value for getting your customer retention strategies right.
Here are some proven ways to get the most out of customer retention:
Encourage and Incentivize Content Sharing
It is common to assume that having the share button on your social media page, blog content or email updates means that customers will share them with friends. Sadly, that is not always the case.
Hence, you can go the extra mile by making the share buttons more visible and encouraging customers at the end of your posts to make use of them.
A newsletter we subscribe to goes even a step further to create a rewards program for customers who share the newsletter, giving out branded items to customers who top the leaderboard in sharing campaigns.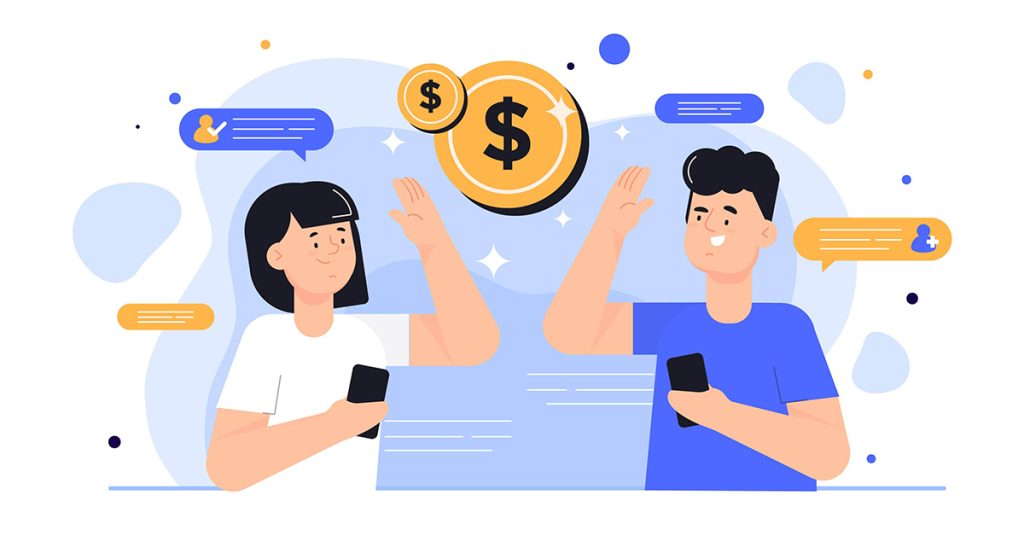 Sequel to the method we just discussed, you can create a full-fledged referral or affiliate marketing system where you share profits with customers in exchange for them sending you new customers.
Remember, a referral system would only yield impressive results if you've done your part by fully satisfying customers. Once they're happy with your company, participating in a referral program only becomes a bonus package that they're willing to take since they would have done the same for no extra reward.
Let Customers Blow Your Trumpet
While we touched on this a little earlier, getting the most out of it means that your company should prioritize the creation of case studies, interviews and other user-generated content that speaks volumes about your brand.
Allow customers to narrate stories of how they got to learn about your business, what attracts them and how they've enjoyed the experience so far. These kinds of campaigns will undoubtedly bring in more results than any paid ad or listing that you execute on social media or similar platforms.
Final Words
We've explained throughout this article the importance of customer acquisition and how businesses can implement it.
Another section discussed how to calculate customer acquisition costs, how to implement customer retention strategies and lastly how to get the most out of retained customers.
The downline is that it may not be easy to instantly put into practice all the measures contained therein. Instead, you can pick one of the marketing strategies that best suit your business and track progress down the line.
Eventually, you'll master the game of customer acquisition and retention, putting your business on the path to generating sustainable sales and revenue during different market cycles.